We are watching that next push of cold to arrive Thursday into Friday and this will be the coldest weather in over eight months! Single-digit lows are on tap for many areas Friday and Saturday mornings. The last single-digit low was 2°F on March 11th.
Summary: A cold front will arrive with very cold temperatures. As this front arrives it will be pushing cloud cover across the Plains to the metro areas and up onto the Front Range mountains. As the air moves upwards on the foothills and mountains it will create upslope and drop the heavier snowfall there as compared to on the Plains. By Friday, the system is clearing but the cold will remain.
Video, details on the storm and a look at some modeling:
Discussion: They dynamics off the incoming system are different than those that came in this past Tuesday. It appears as though elevation will be the main component of lift in this system versus the last which had some added upper-level support to create the snow band of several inches. There is, however, a jet max that will scoot overhead Thursday which can aid in the snow's development, however, it may pass before the surface features are ready to produce much upslope. If the timing of these two come together to pass of the metro areas at the same time, then we will be looking at some bands that overperform. This is something that can be sorted out later if it appears necessary.
Here are a couple of animations to show you the snow as it arrives, as well as the temperature trend over the next few days.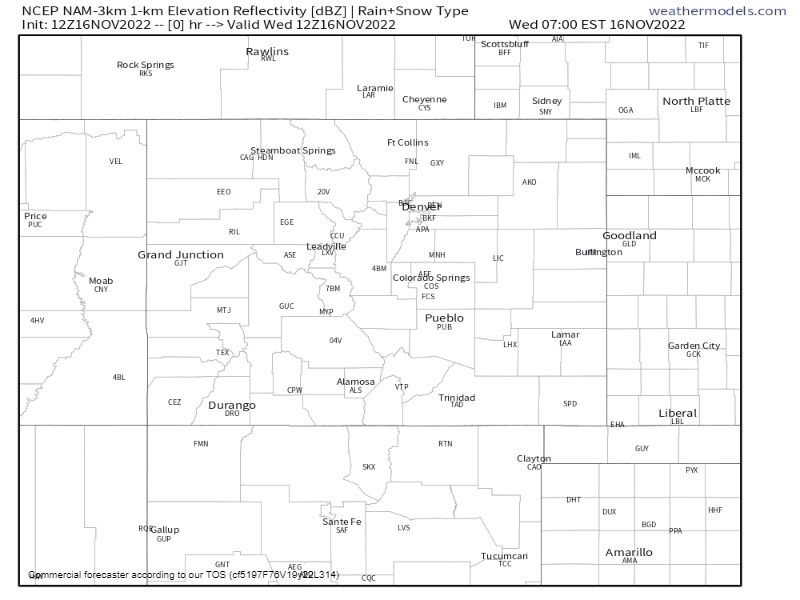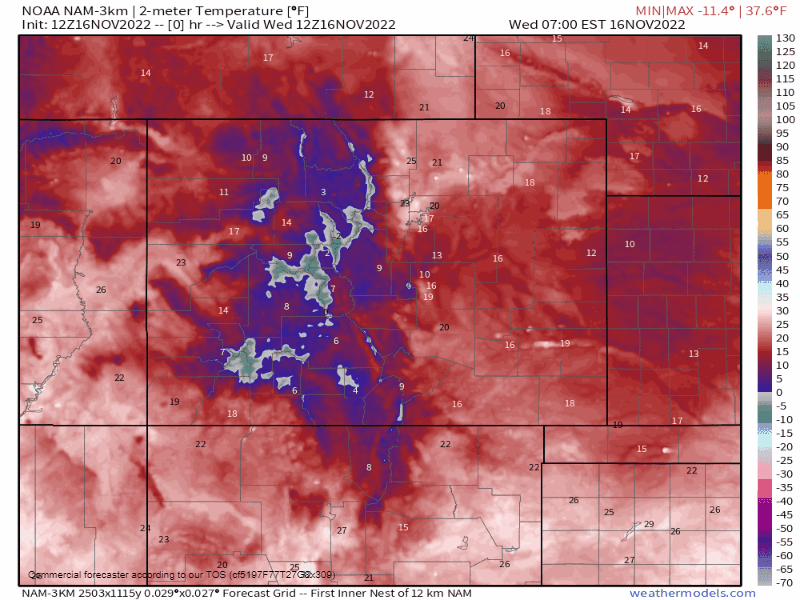 Looking at this in hourly form for Front Range locations, it's easier to spot when the peak in our chances are as well as when we drop the temperatures.
Fort Collins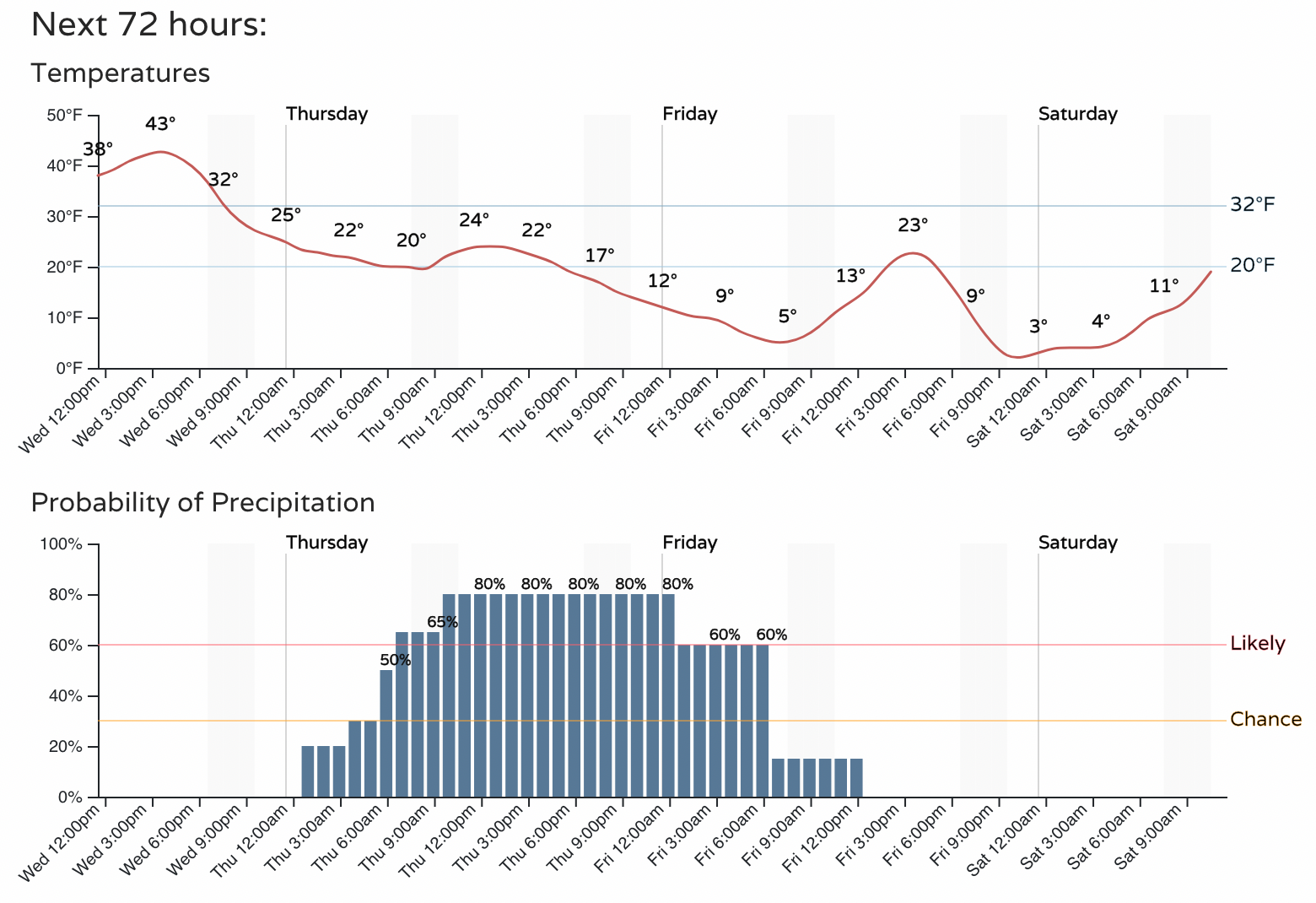 Denver: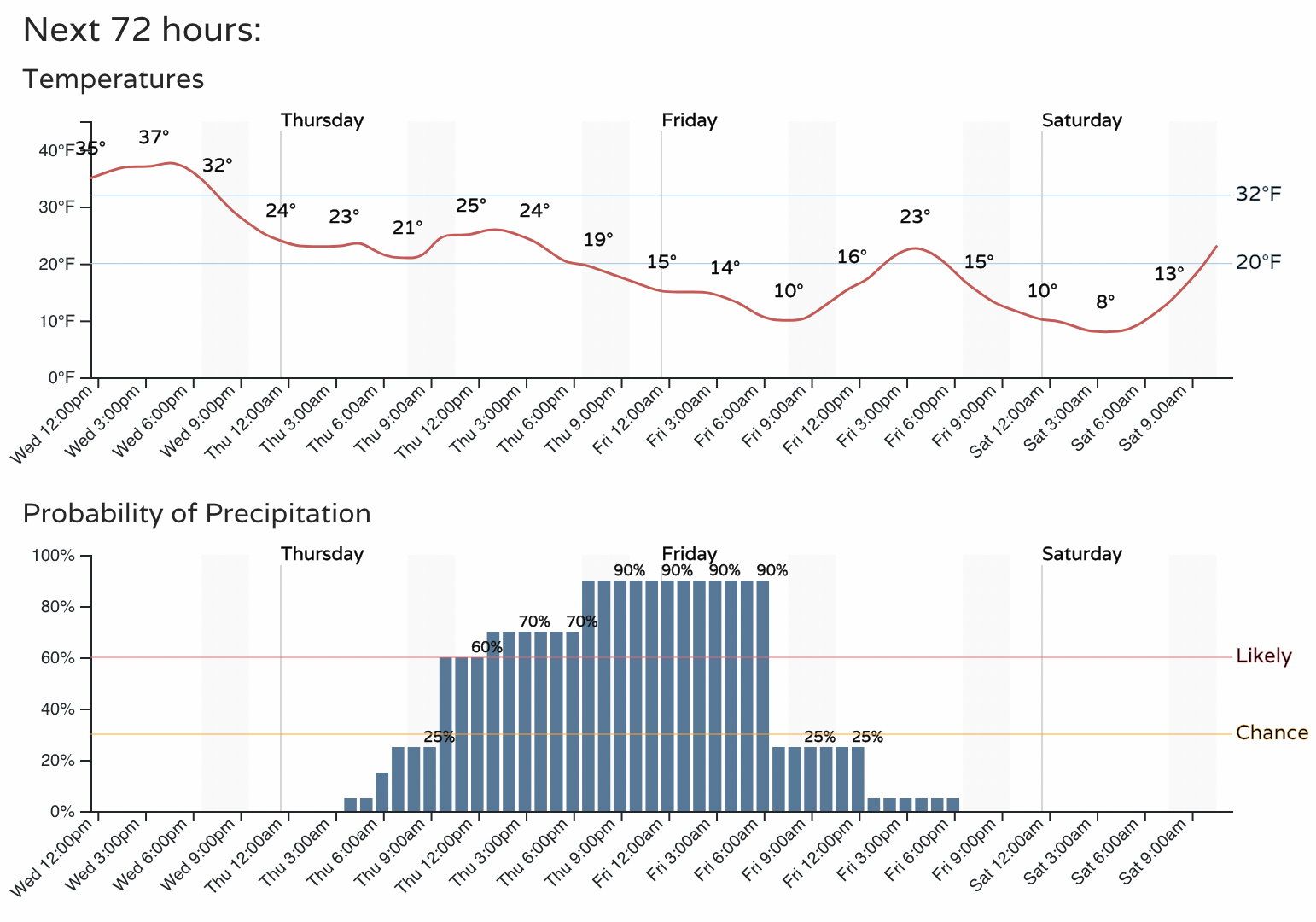 Castle Rock: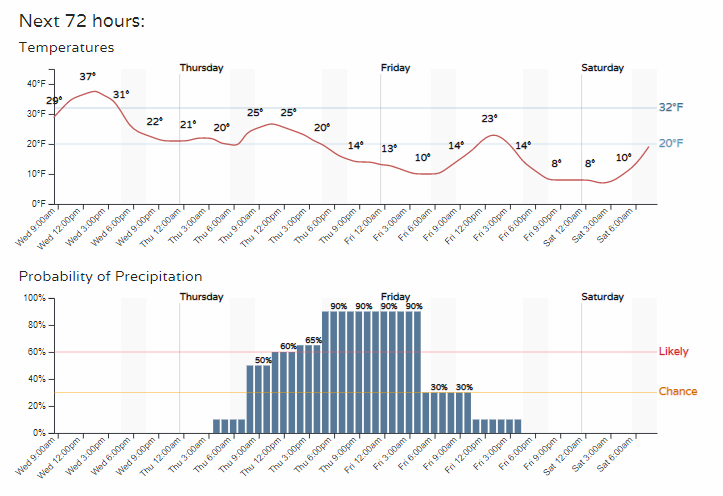 Colorado Springs: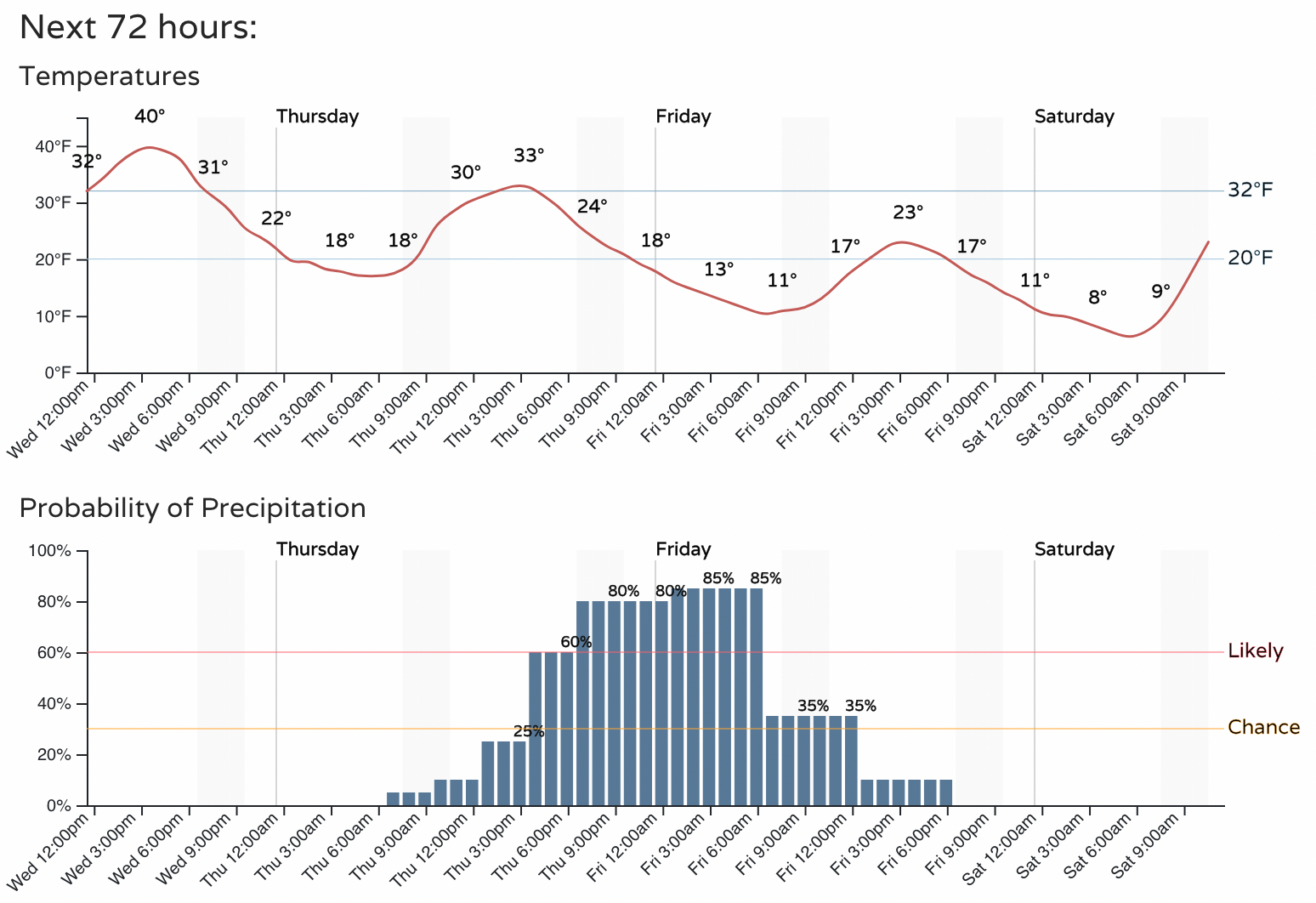 So, as you can see from those hourly planners, the impact will be later Thursday PM through Friday morning.
Here is where travel may have the highest impact, with moderate impacts labeled on the north side of the Denver metro area.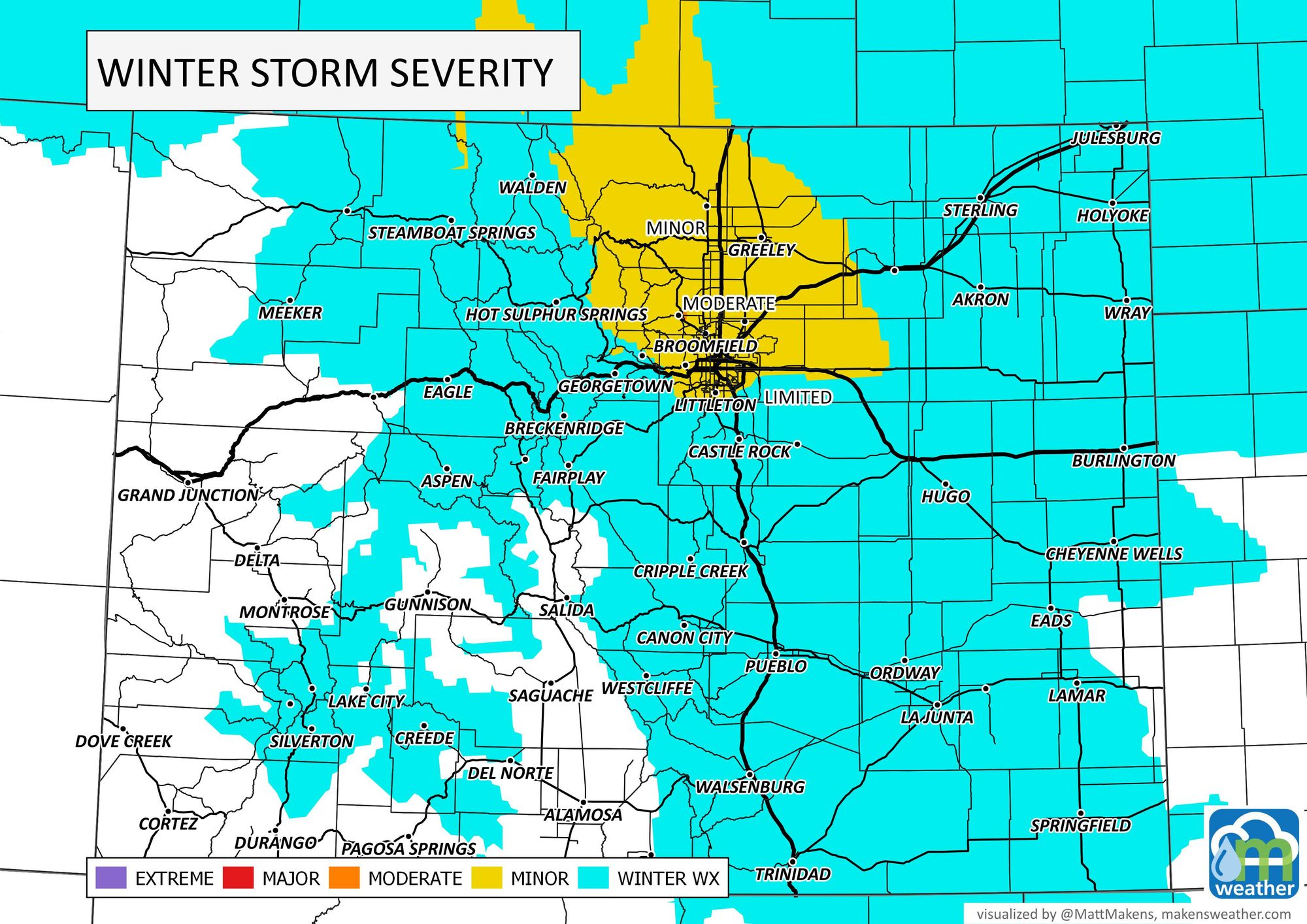 In terms of snowfall, the incoming system has the following potential totals as computed in our Gamblers Charts.
Northern Colorado: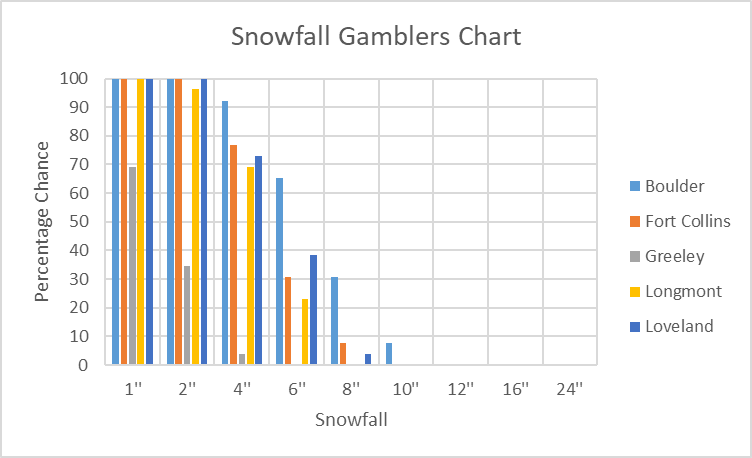 Denver metro area: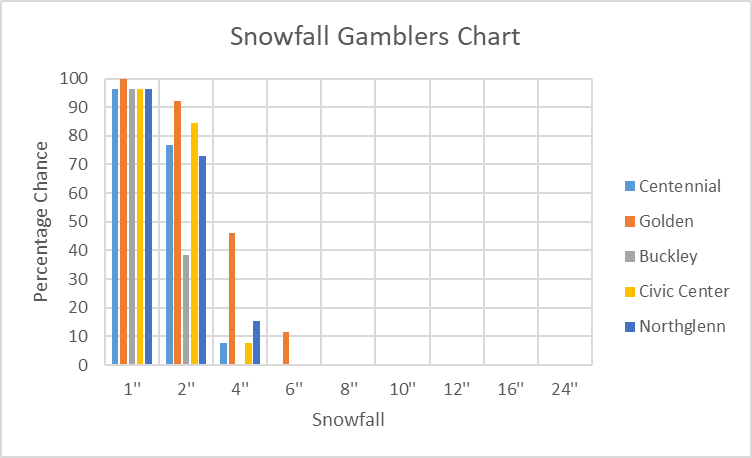 Palmer Divide, which feels underdone but the data is what it is: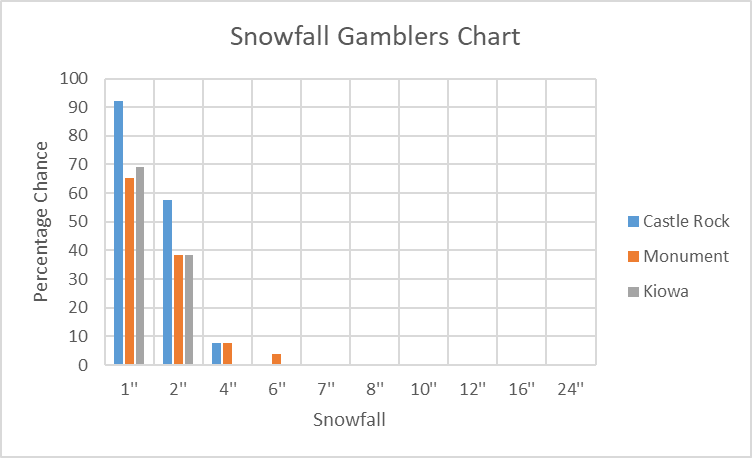 Colorado Springs: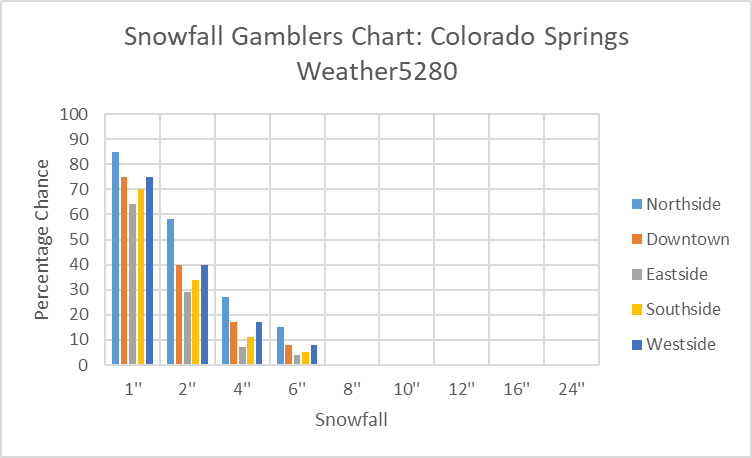 Using that data, combined with the dynamics of the system it appears the best snowfall will be over the northern Front Range Mountains. I'll be interested to see if the potential for the Castle Rock area increases during the next few updates of the data we use to process the Gamblers Charts.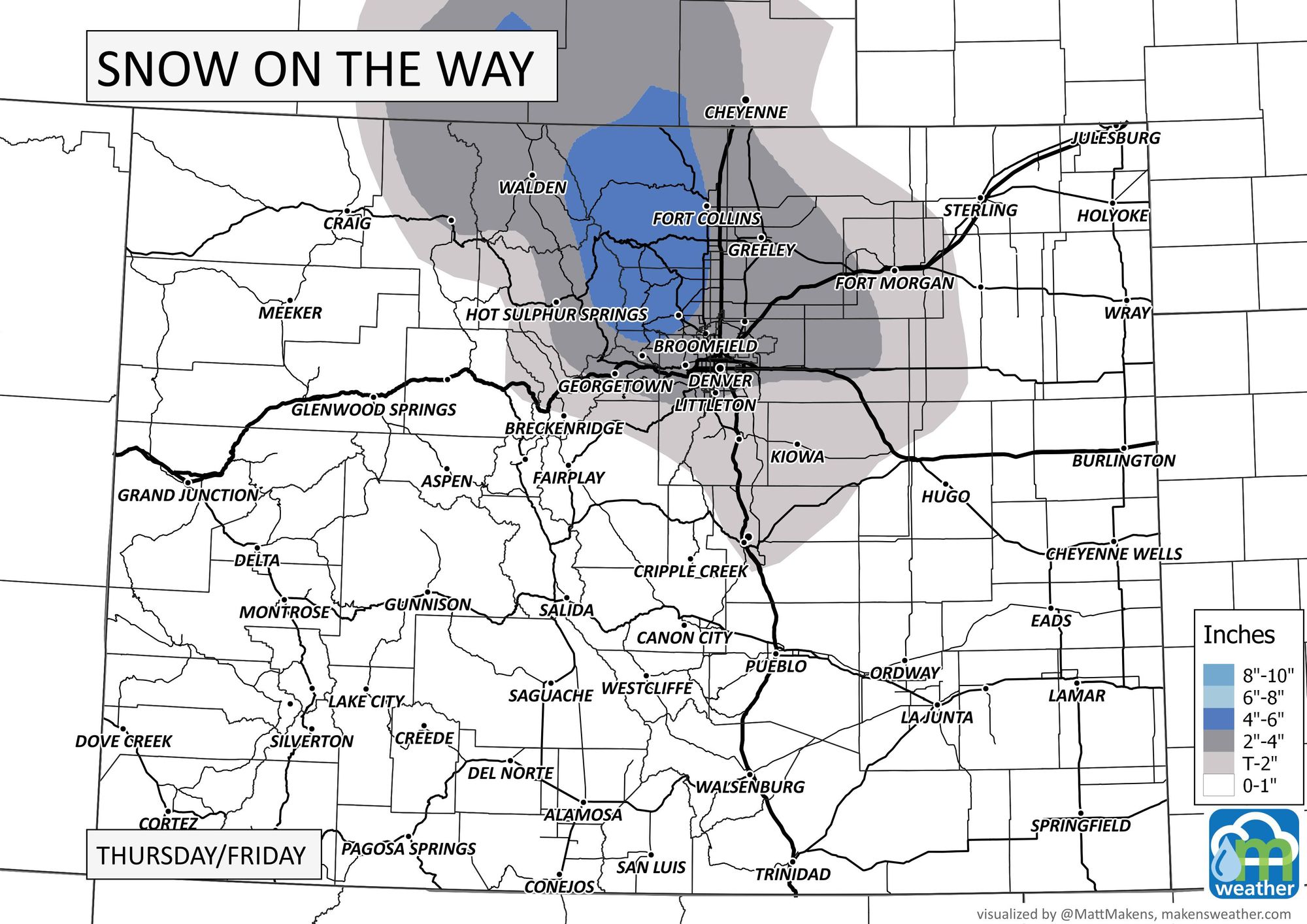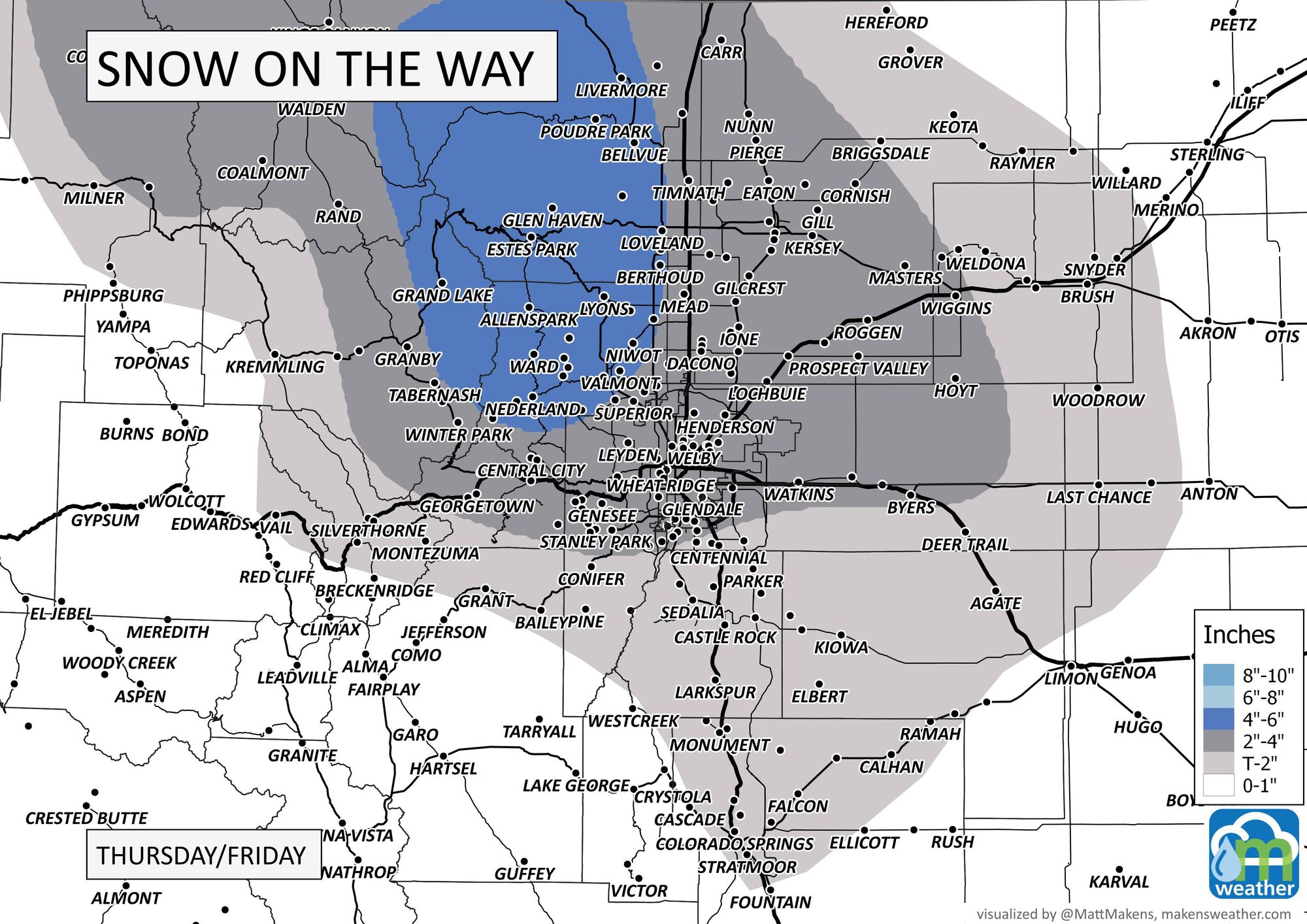 We will update anything that appears to change between now and the system. Enjoy the day.