Colorado Weather: Thanksgiving forecast trends cooler, slight chance of snow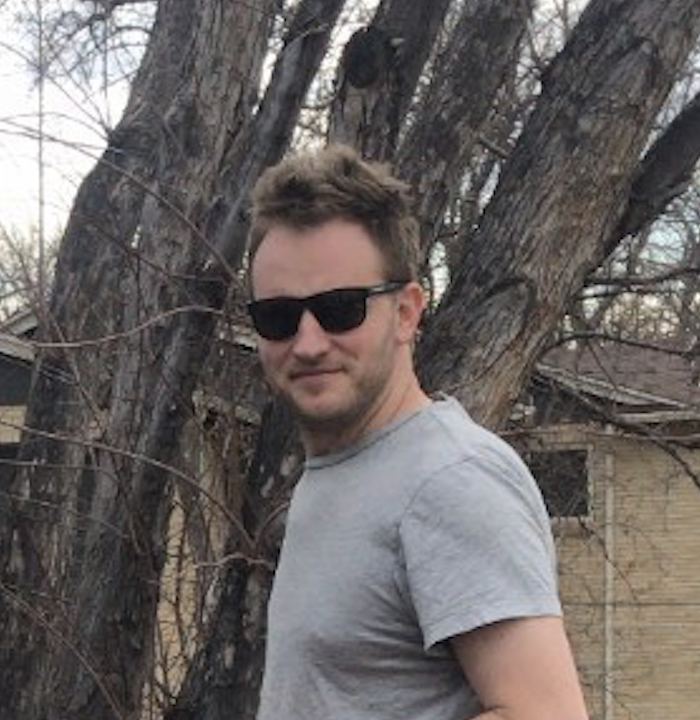 That system we mentioned in this week's State of the Atmosphere is looking like it could pack a bit more of a punch than it appeared a few days ago. This mostly comes in the form of chillier temperatures for Thanksgiving Day, but we could also see blustery conditions and even some snow across the region overnight Wednesday into Thursday morning.
You can see the snow scoot through on the GFS, animated below, but you can't blink or you'll miss it! You can track snow dropping out of the northern Rockies Wednesday morning, then through Wyoming and Northern Colorado Wednesday evening and overnight into Thursday morning. In this particular model, we don't see a lot of snow accumulate along the Front Range, but sharply cooler temperatures and some snow showers look increasingly probably during this period, with perhaps even some pockets of accumulation where we do see the best snow (think Palmer Divide).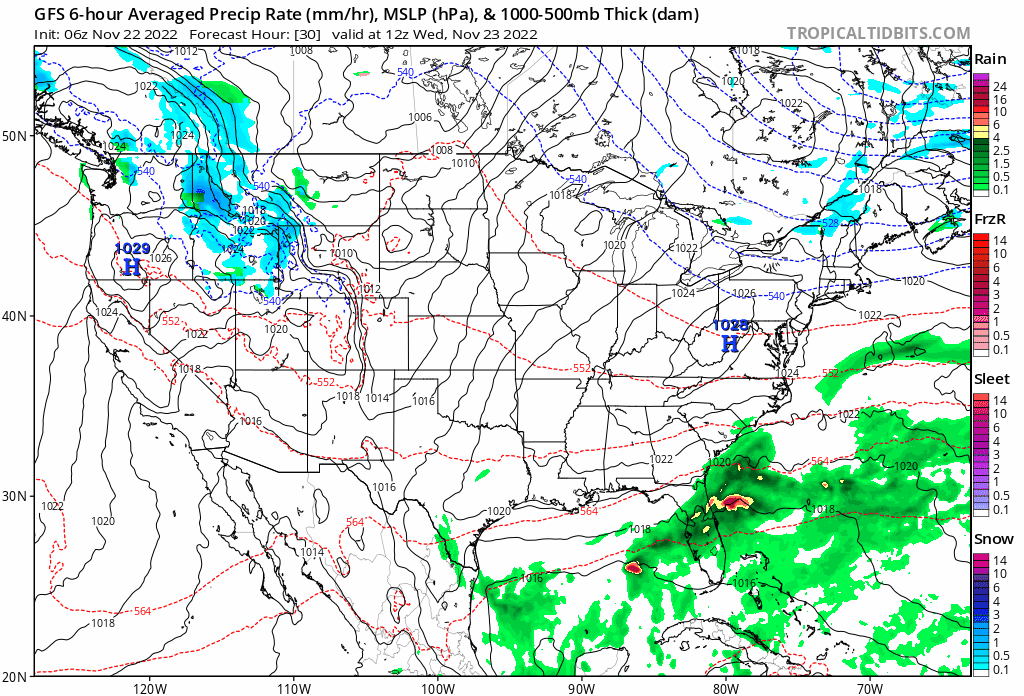 The 24 hour snowfall forecast from the European ending late Thursday night shows perhaps the high-end potential from this system. That's a Trace to 2" for Denver, with perhaps 1 - 4" across the Palmer, and a Trace to 1" for Colorado Springs. You'll also note an uptick in snow across the Texas/Oklahoma panhandles where a more significant snow event may play out Friday into Saturday.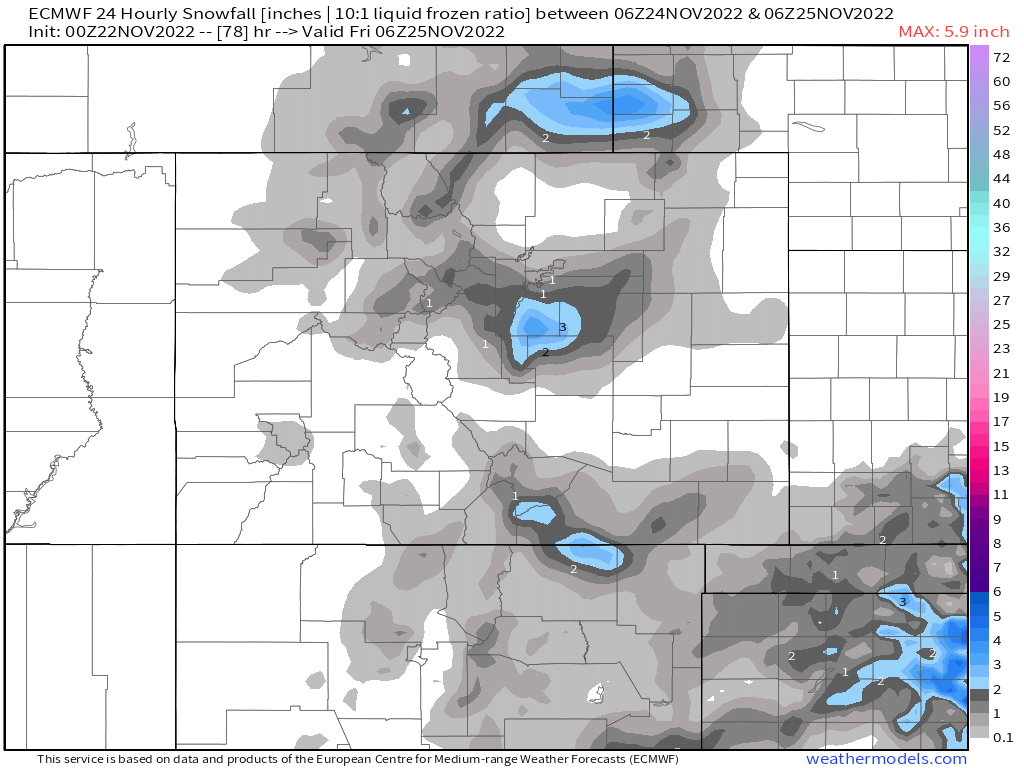 With this cold front looking a little more meaningful, it's hard to get too excited about our warmup Friday, though temperatures do look to moderate as we end the week. Highs in Denver on Thanksgiving will be around 40°F with blustery winds at times and those scattered snow showers. Friday we'll warm about 10 degrees, and warmer yet for Saturday before our next cooldown arrives.
We'll be keeping an eye on this system and make sure it doesn't continue to look anymore more significant than it does this morning and pass along updates as needed. While it's not looking like a huge deal, given the holiday and people's travel plans you'll want to keep an eye on the forecast just in case – and plan for a bit of wintry weather across the region early Thursday!