Let's talk about the storm as it moves in. I break down the timing and totals in the following video.
Storm's impact
The biggest impact will come later Monday through Tuesday midday. The impacts on the roads are shown here, with alerts and the winter storm severity index.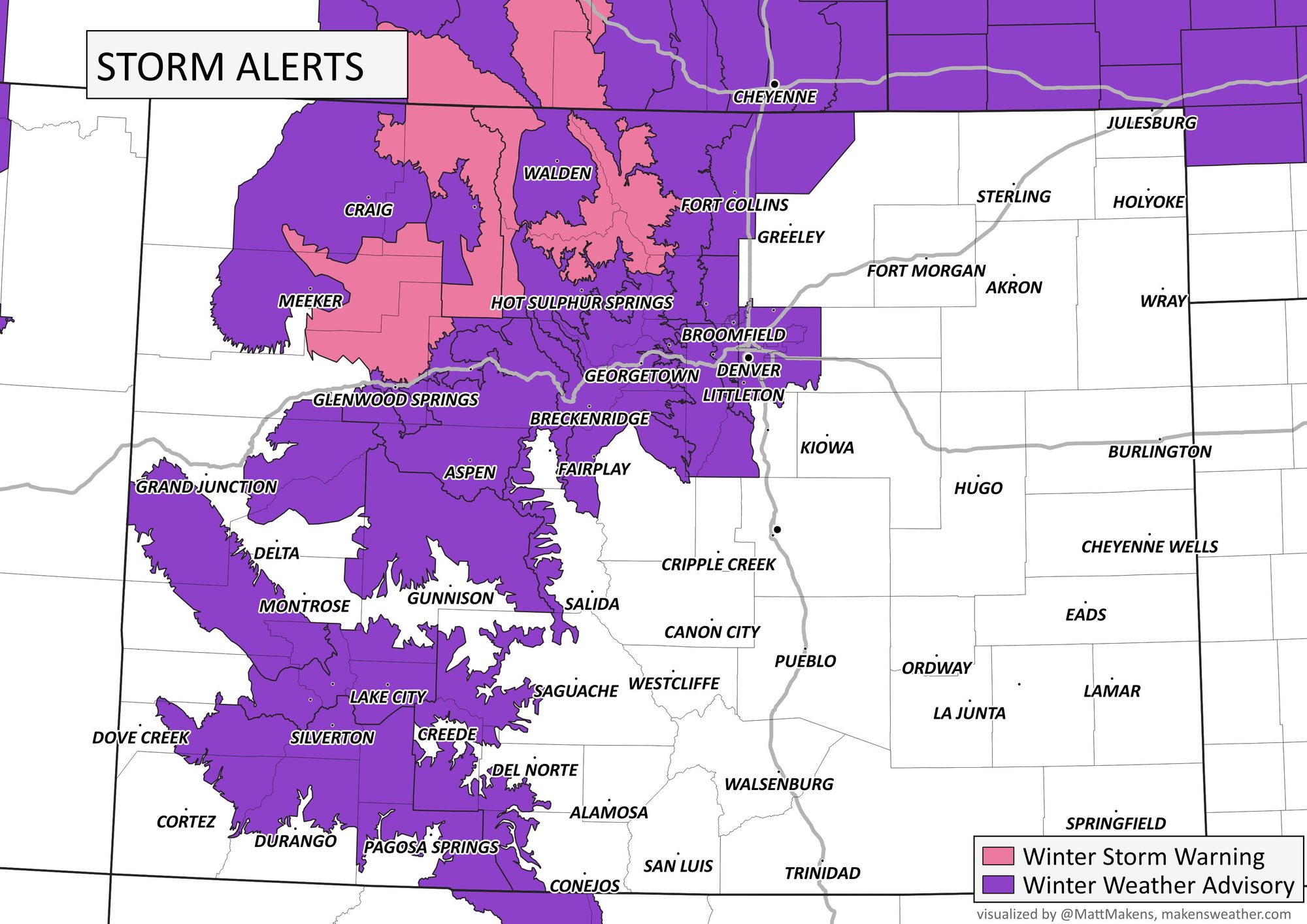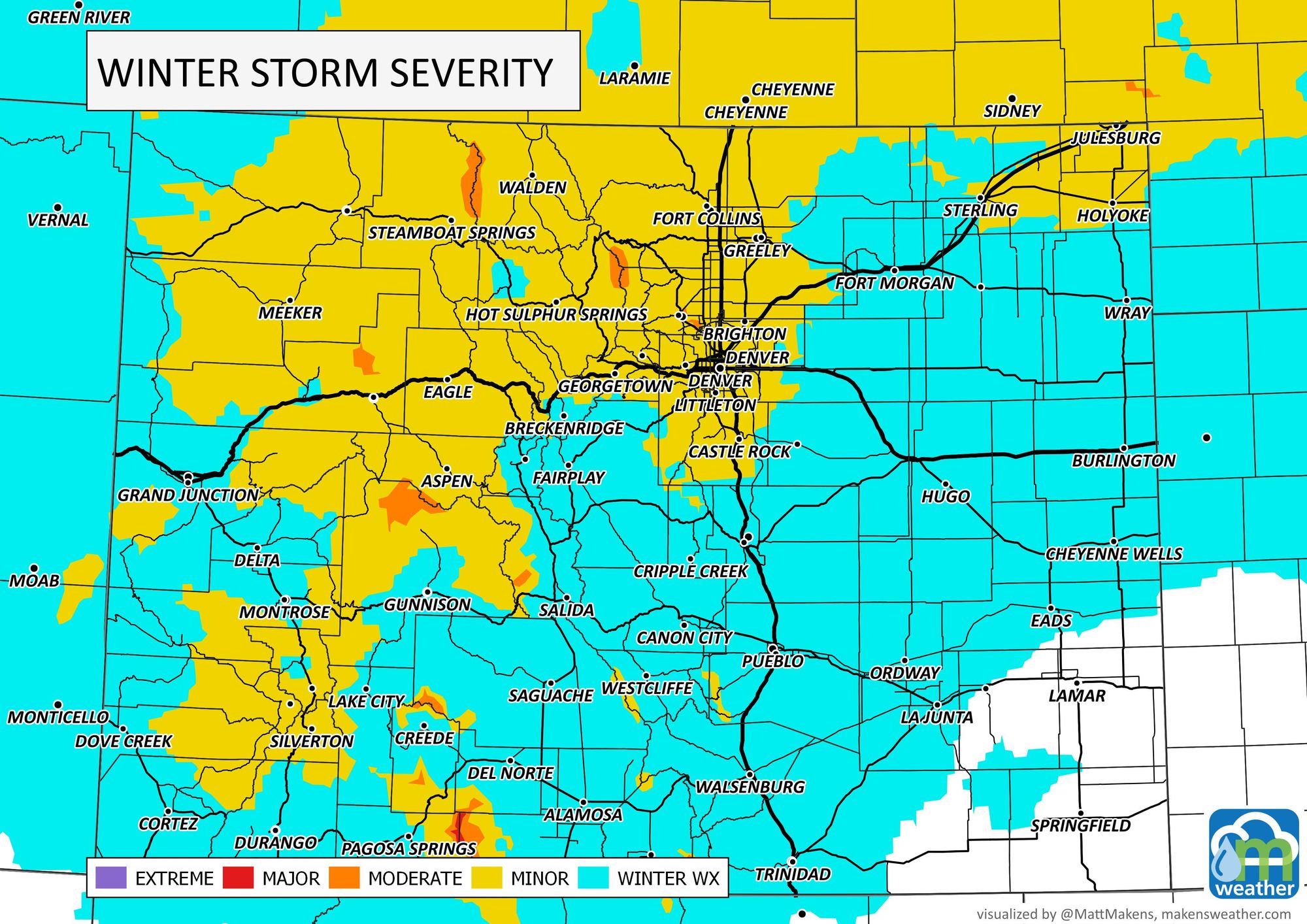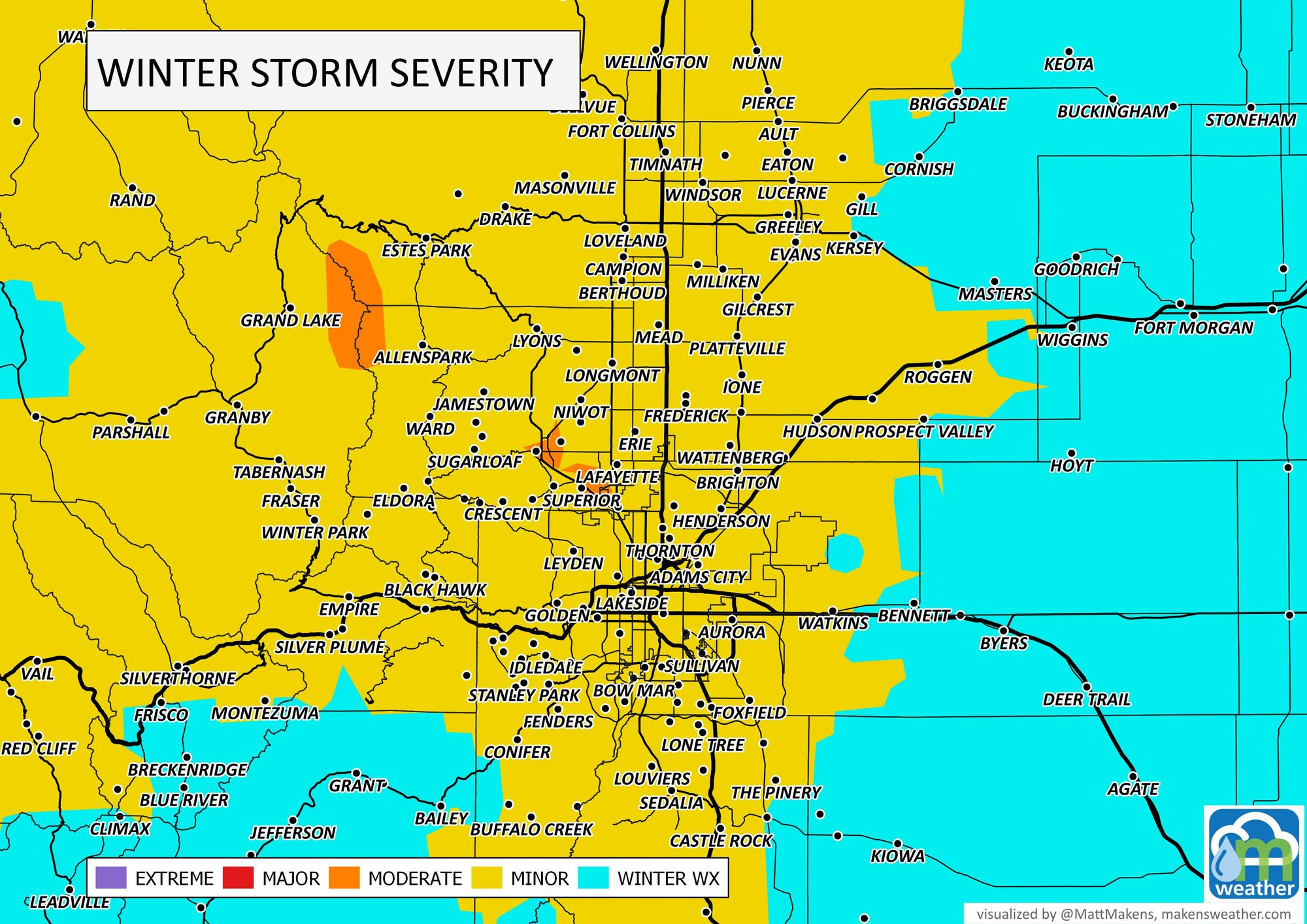 Timing
Looking at the following hourly planners for Front Range locations, we see the impact focuses on early and mid-Tuesday.
Fort Collins:

Denver:
Castle Rock:

Colorado Springs:

Totals
The focus of the snowfall will be on the central to northern mountains, and from southeast Wyoming and Northern Colorado toward the Nebraska Panhandle. For the metro areas, totals may be a bit on the high side in the forecast versus how the storm will pan out...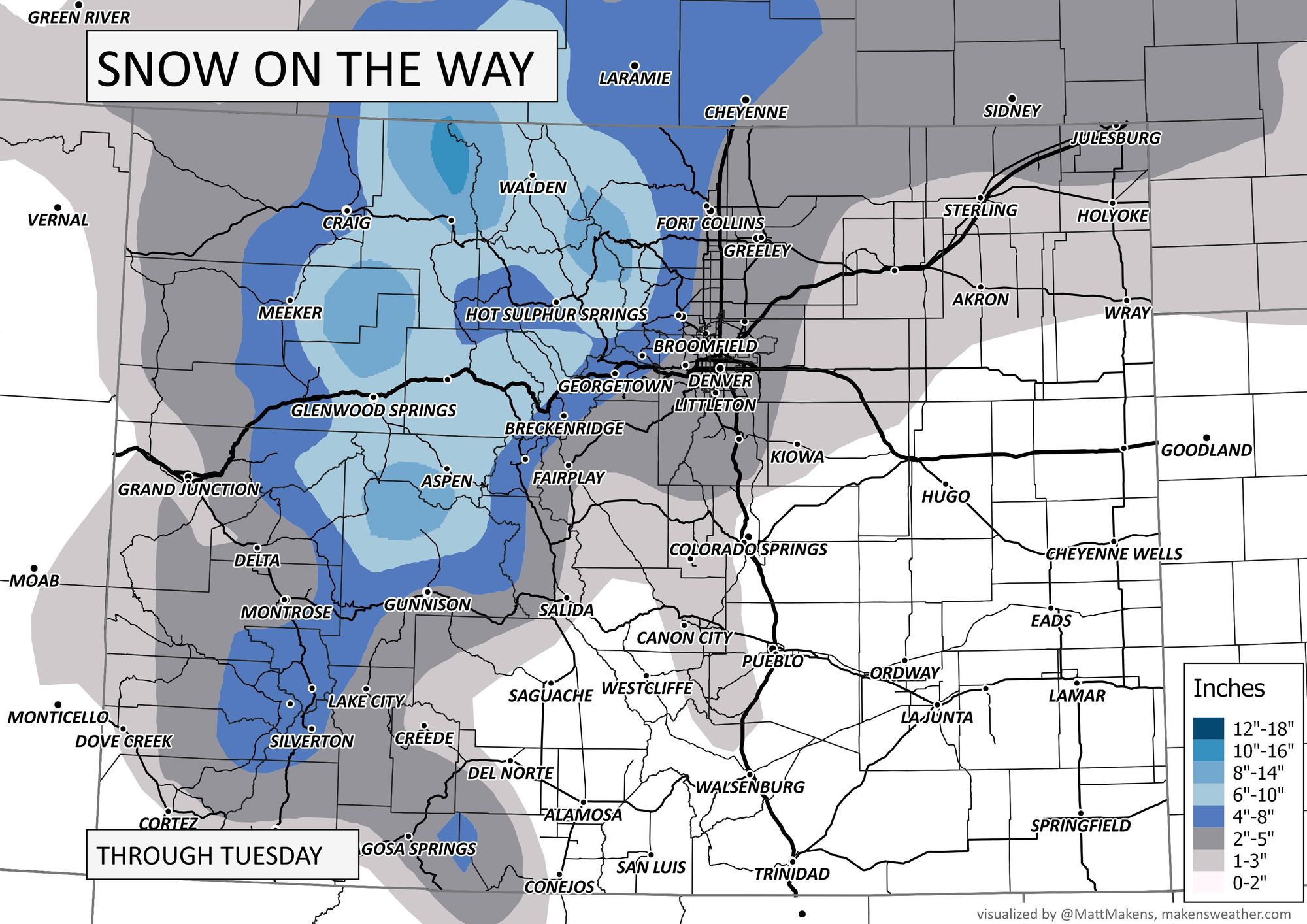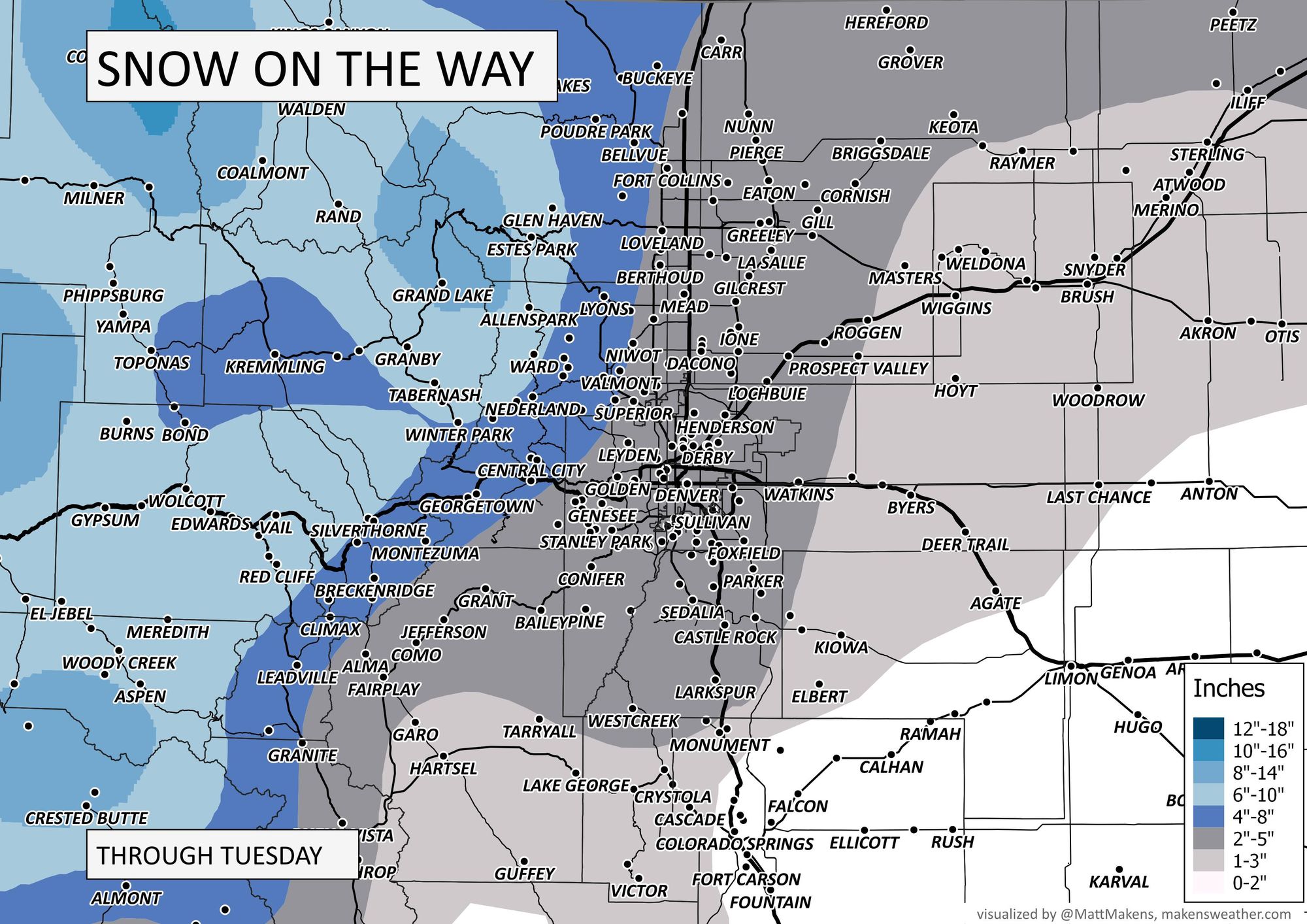 Those maps are based on the most-probable snowfall forecast ranges as we compute from our Gamblers Charts available to Insiders and Pros.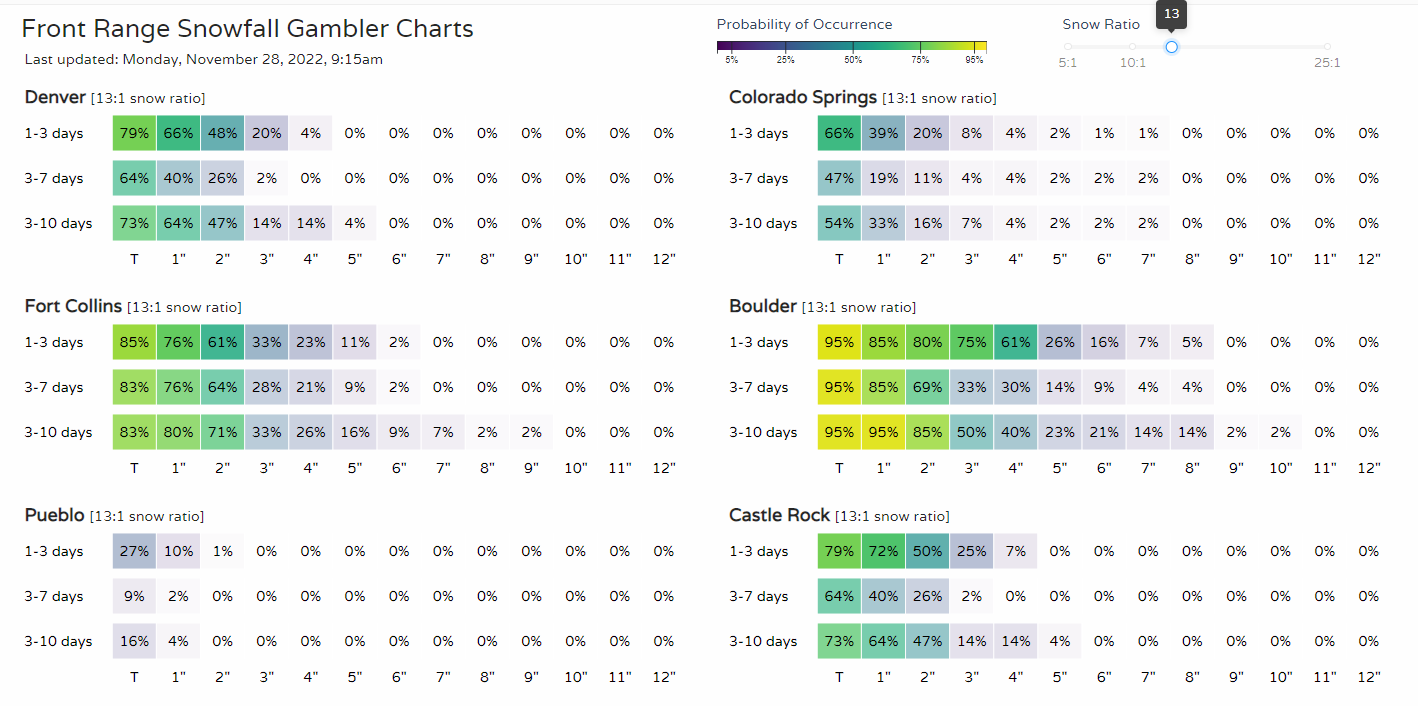 COLD!
The coldest temperatures will be felt Wednesday morning, but let's walk through a few timesteps here to show the temperature impact on the way.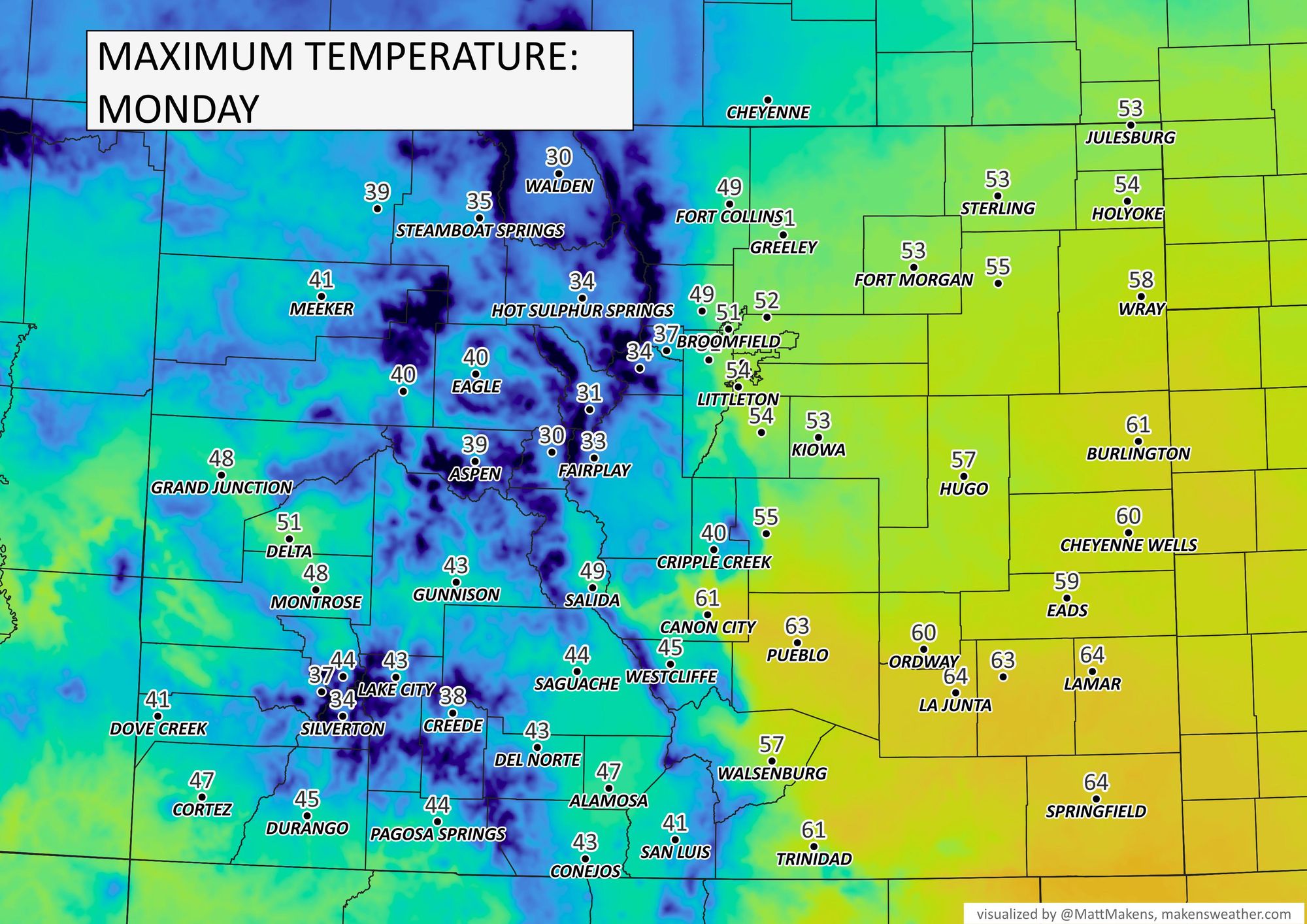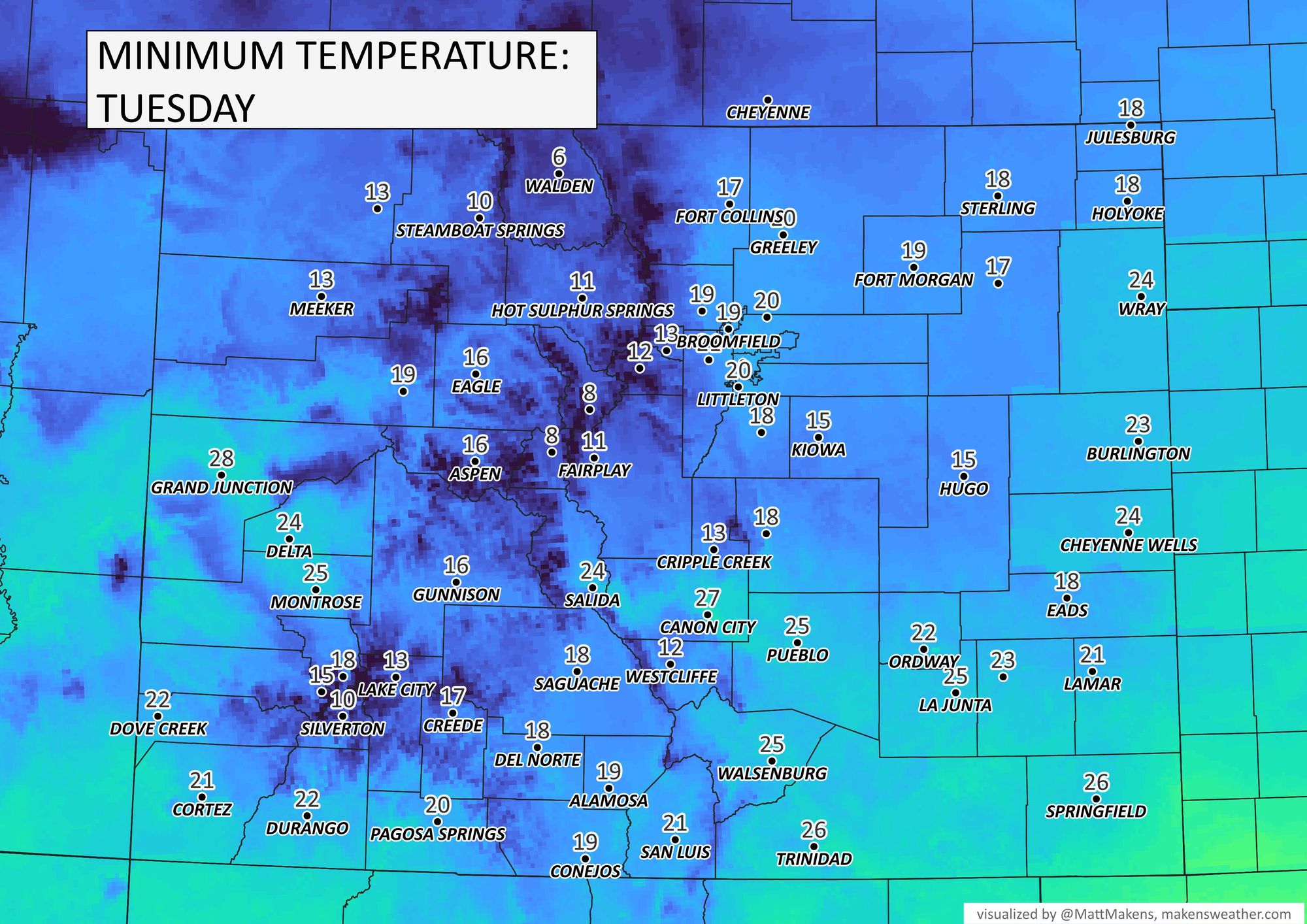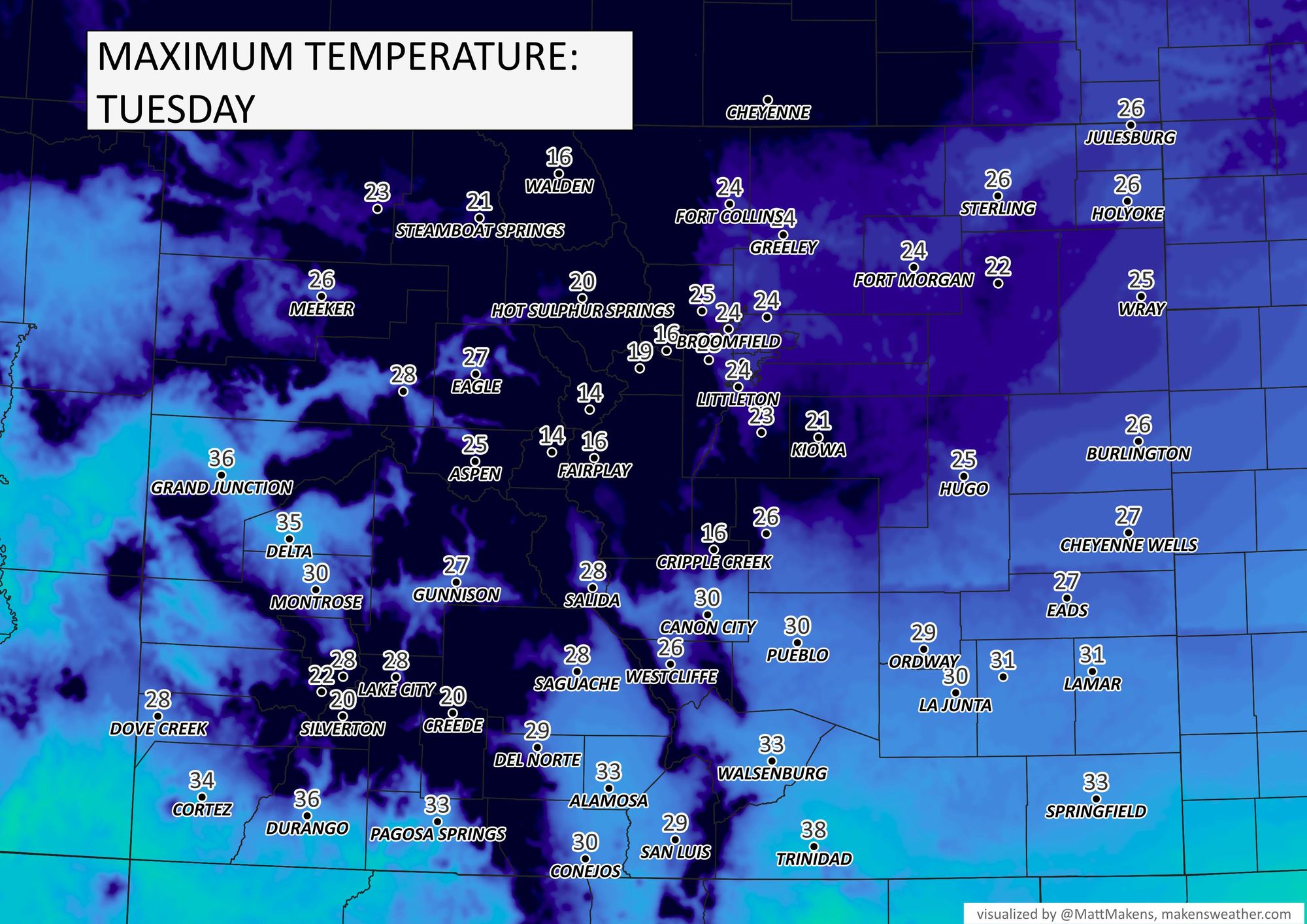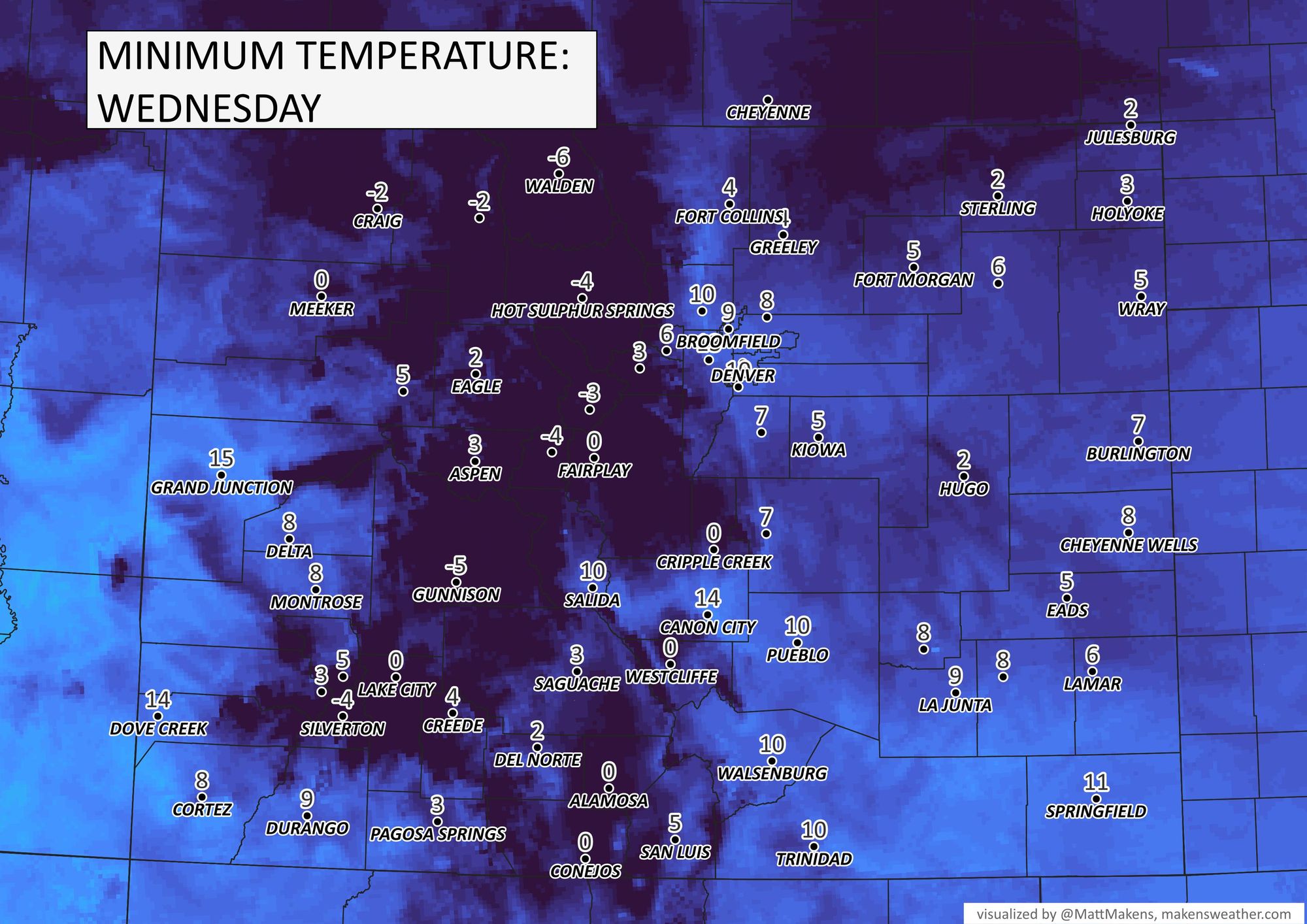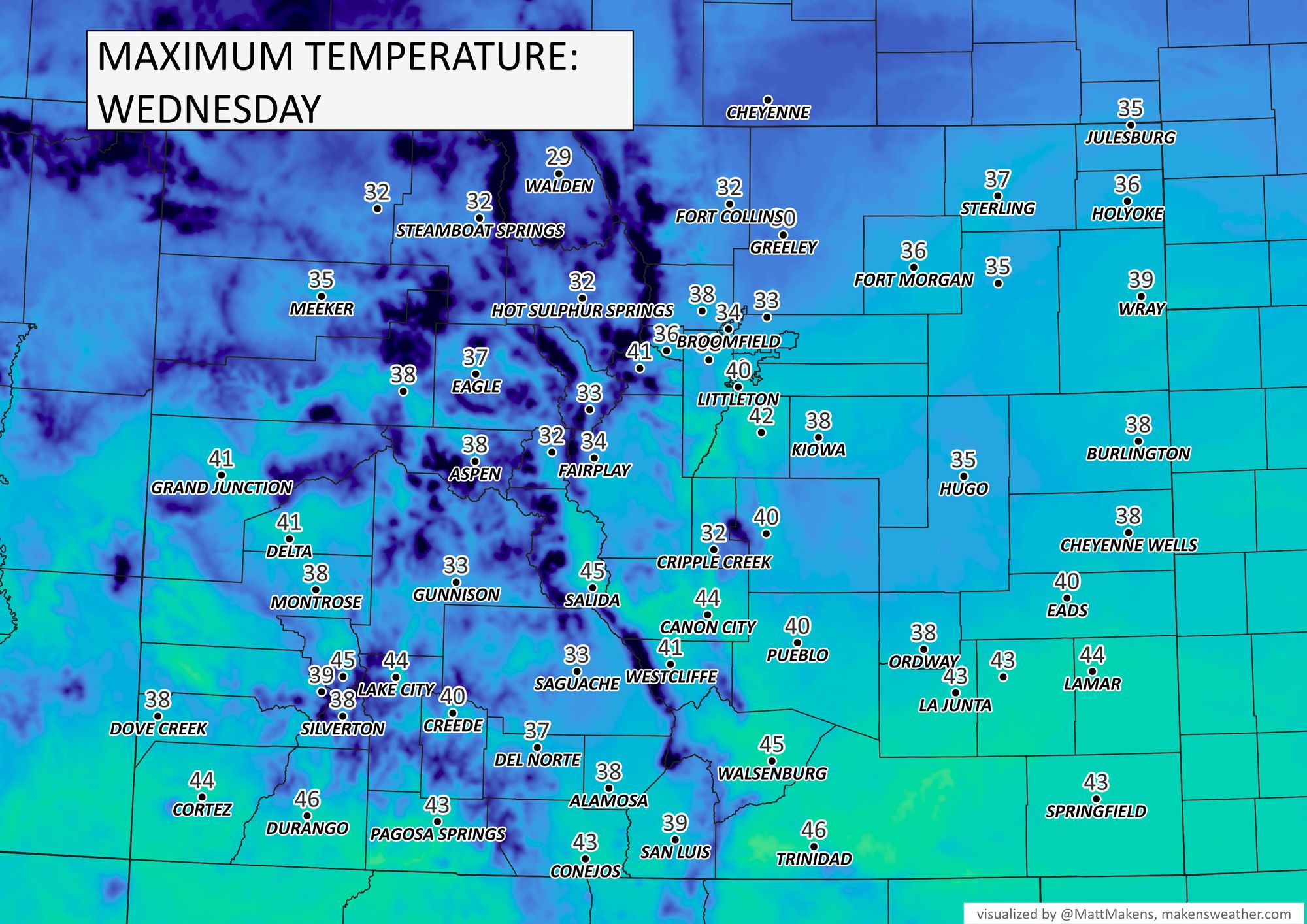 For most of us, the cold Wednesday morning falls into the single digits, both above and below zero. For Denver, we've already had a couple of nights in the single digits; 6° was the coldest on November 18th.
Bottom line
As discussed in the video, there's still some wiggle room on the snowfall totals based on the ultimate strength of the snow as it arrives in Denver. If there are any significant changes, we will send you an update. Just remember, Tuesday has the road impact potential, and Wednesday has the coldest commute. Overall, not a major system for us but will be as it develops dangerous/damaging thunderstorms over the southern states Tuesday into Wednesday.