The wind event we discussed yesterday certainly came through with issues for the state, particularly travelers as winds gusts sped to more than 100 mph in Colorado Springs where a tractor trailer was one of many incidents of damage due to the winds: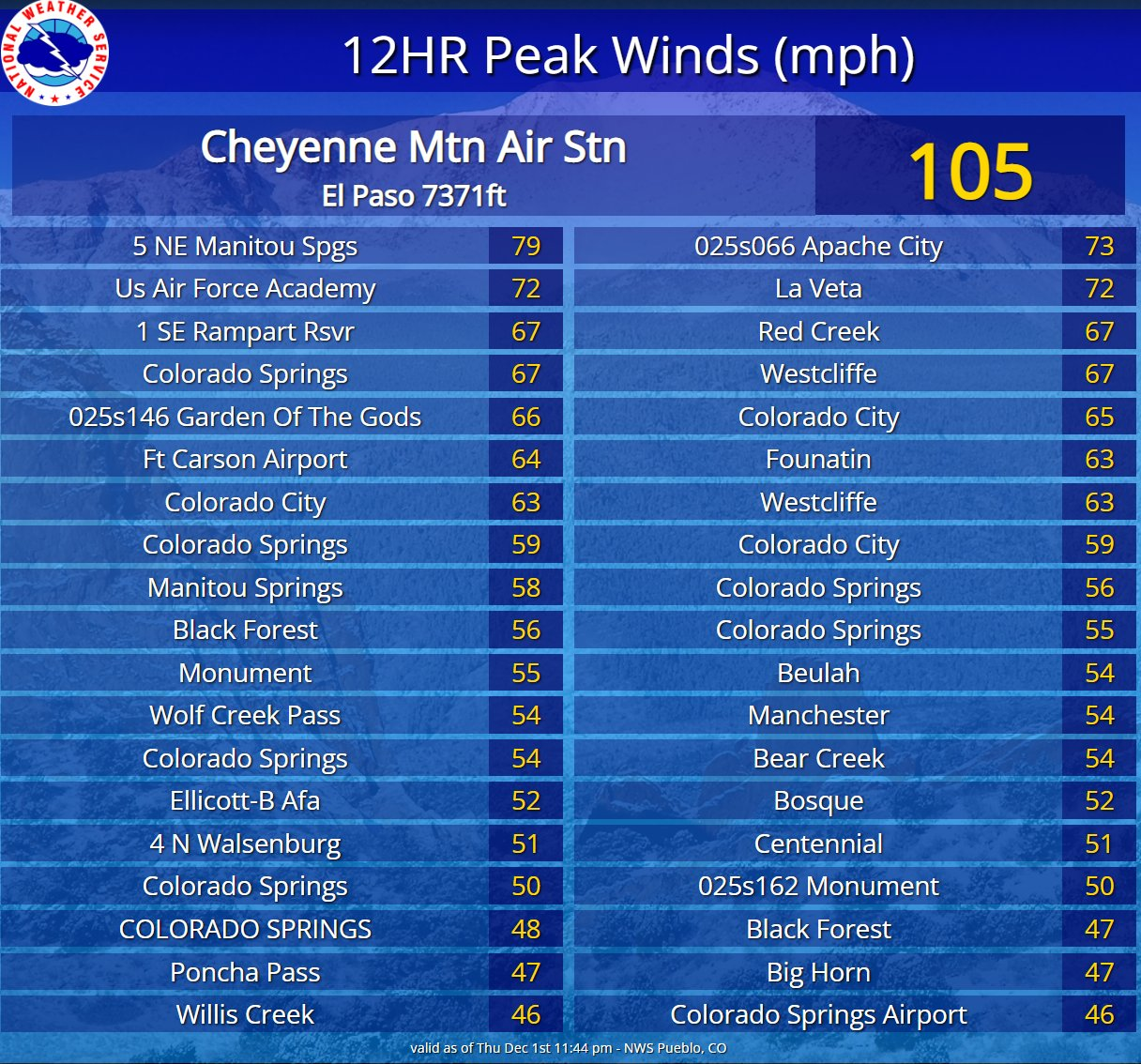 Those are some of the peak wind gusts in Southern Colorado, here are some for Northern Colorado.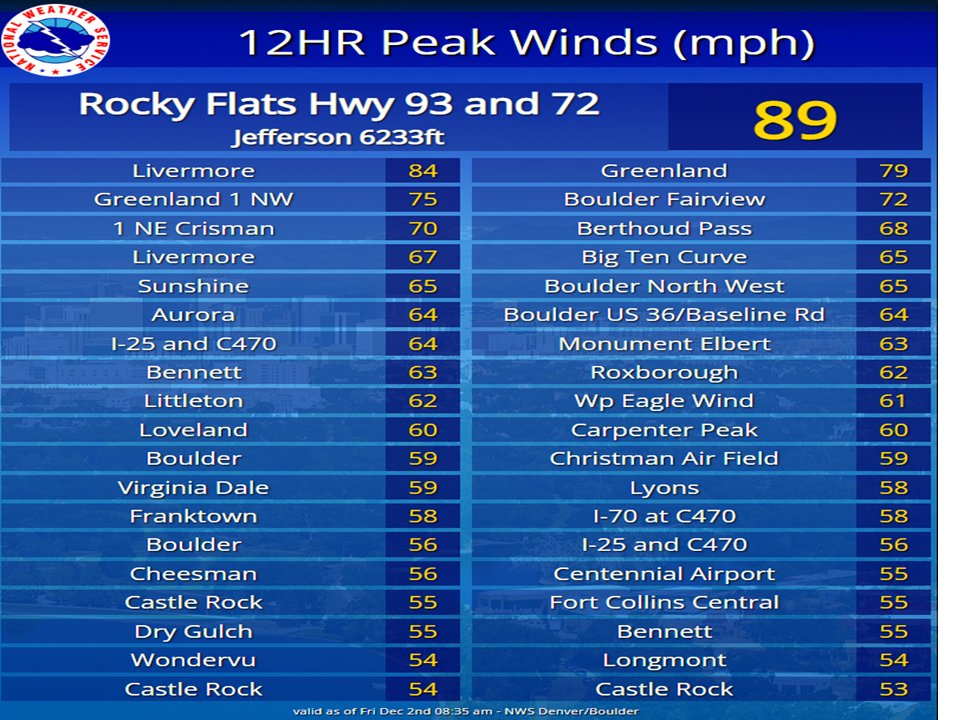 By Friday midday, there were still pockets of strong winds but less so than the peak gusts from earlier in the day. Here are late morning wind gusts as viewed by the Ambient Weather Network.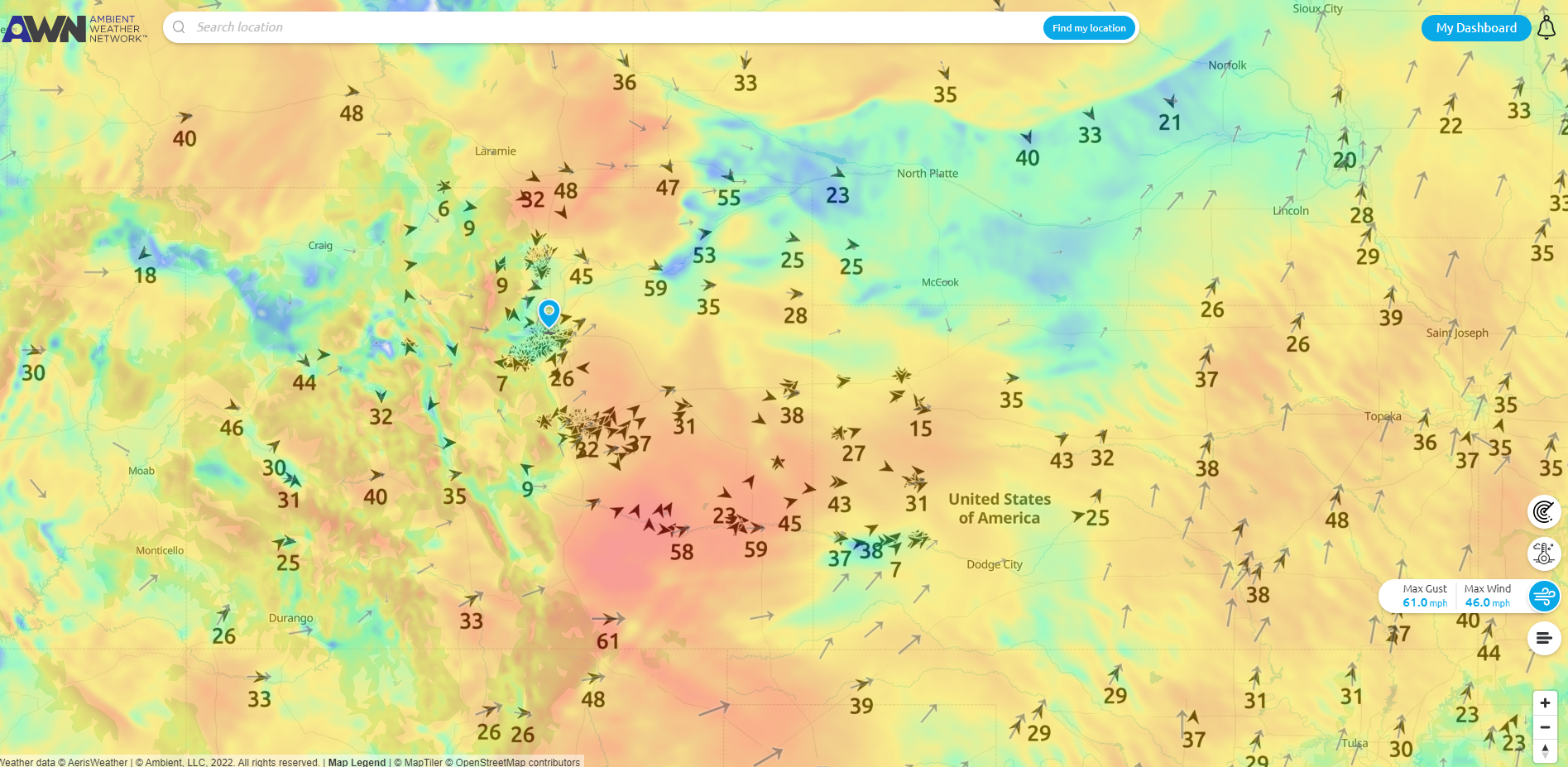 Also from that site, a timelapse showing the snow squall that crossed Northern Colorado mid-morning Friday. On this video, you'll see it at about the 0:27 mark.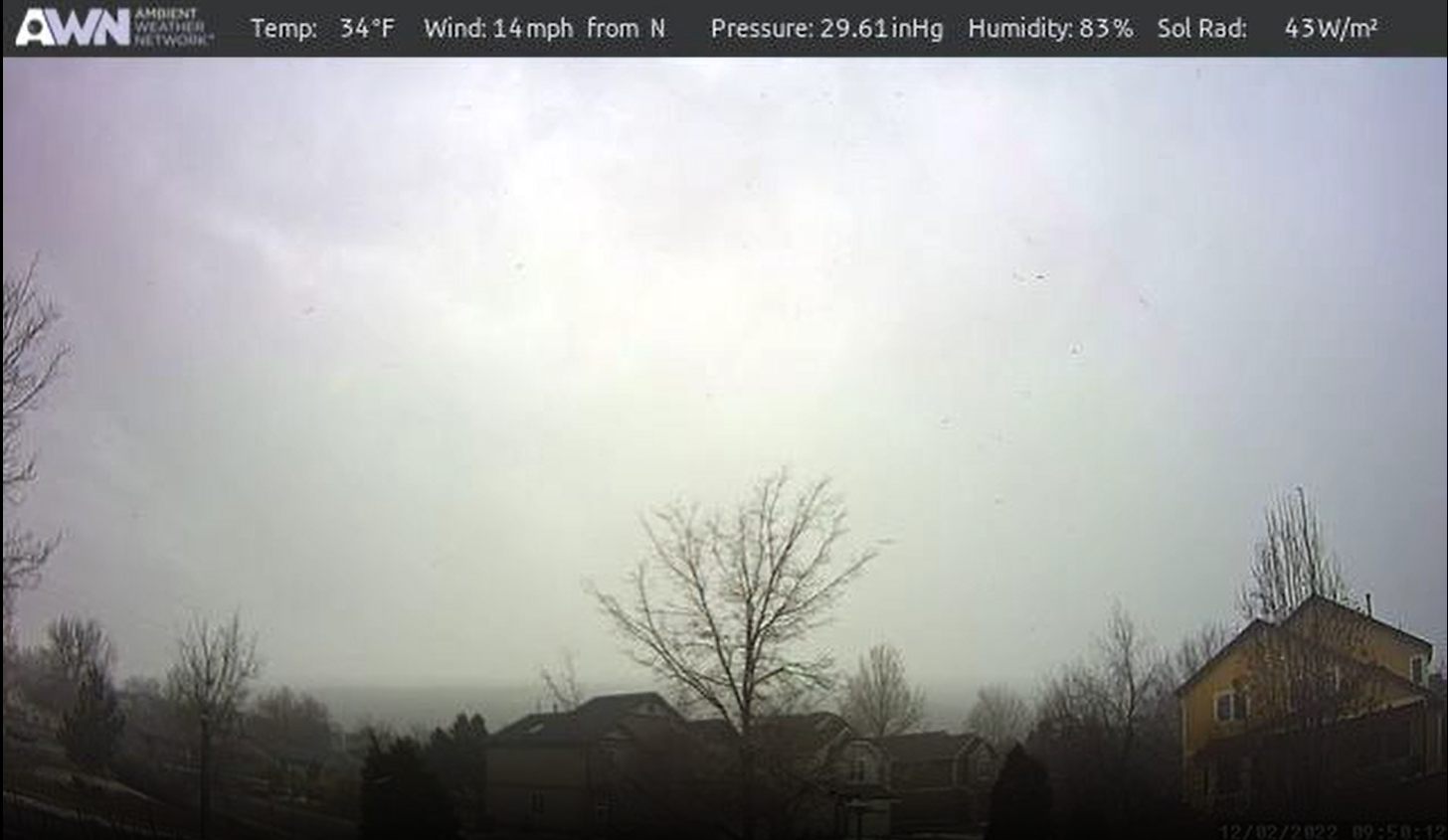 Although moisture was limited for folks east of the mountains, the high country has had some widespread snow and travel impacts.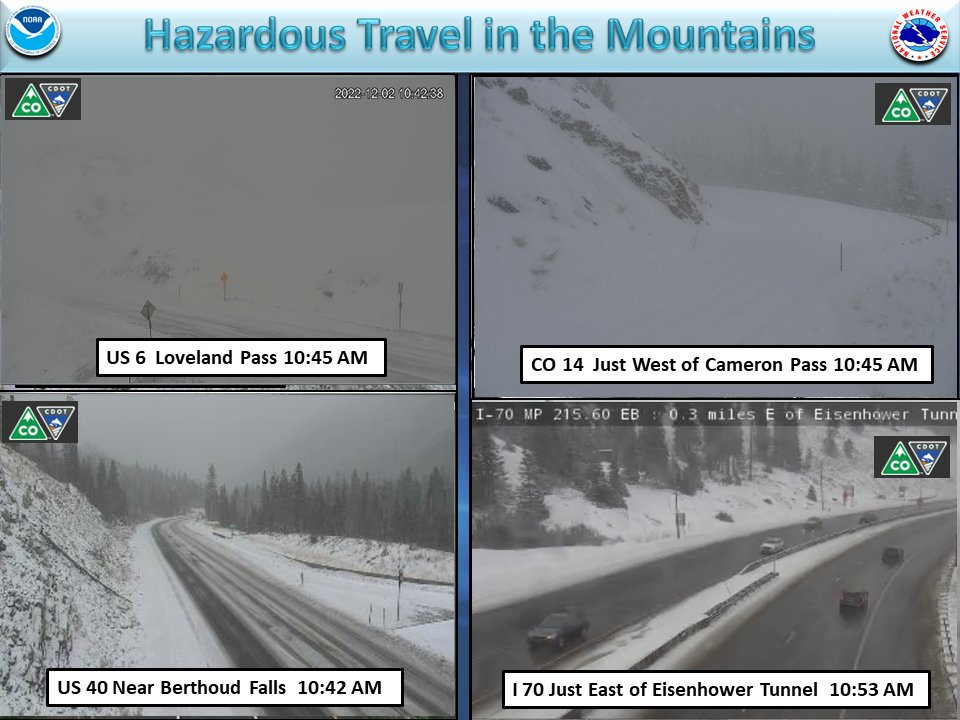 By the time the storm clears, parts of the high country will have had well over a foot of new snow in time for weekend skiing - Steamboat Resort probably will come away as one with the biggest totals.
Speaking of the weekend, the wind will be calming down. Here's an animation from midday Friday through Friday evening showing calming conditions in most areas.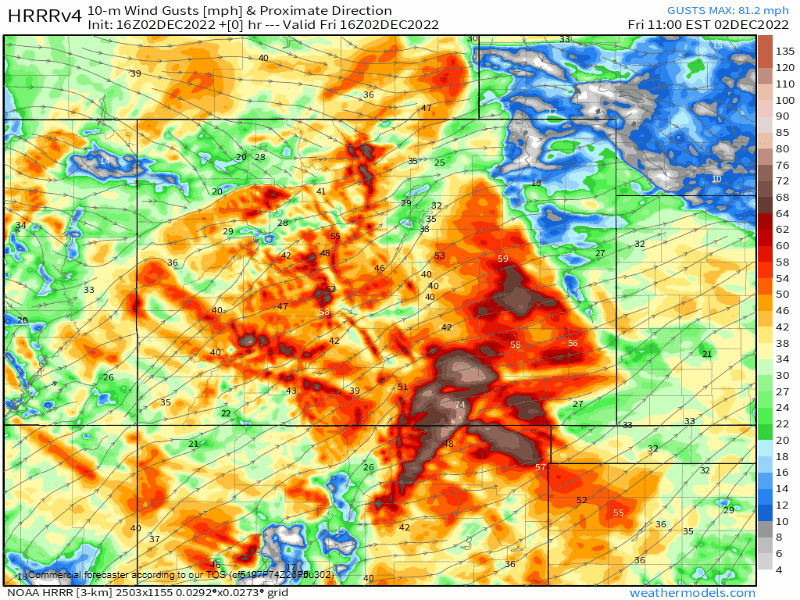 Here's a look at the hourly planner for Denver, to get you ready for the weekend.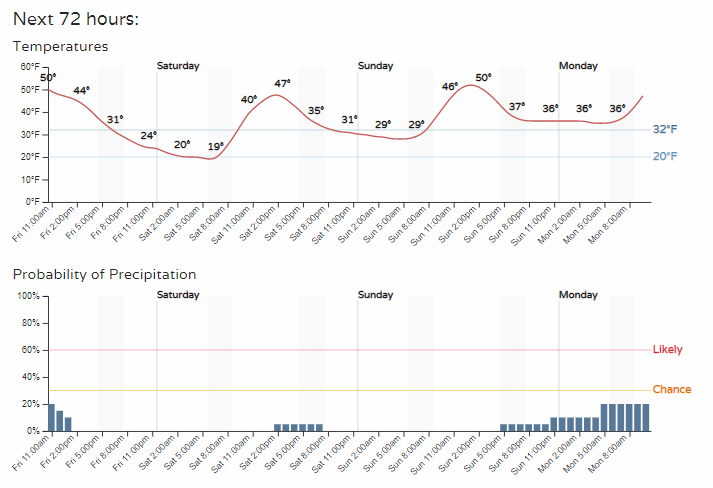 We see increased chances for some moisture Monday, which we will discuss in more detail coming up in this weekend's State of the Atmosphere post.