Overall our weather pattern this week will favor the mountains with the moisture, but leave lower-end probabilities for the metro areas and plains. There are at least systems that bare watching, but as of this writing the snowfall potential for the eastern half of the state is low.
With that said, lacking a strong system, temperatures are expected to stay relatively on a normal path for Denver, with no huge swings in the outlook at this time. There is a potential change to next weekend's outlook that we will discuss in a moment. Oh, there'll be windy periods this week with this storm flow too...fyi.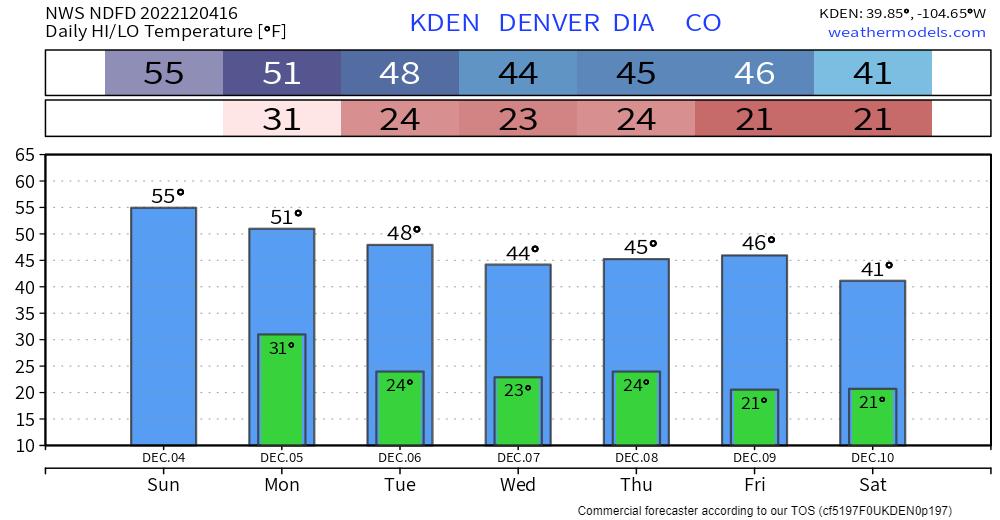 To see how the start of December as discussed above compares to the monthly outlook, here's an analog and model discussion for the December weather pattern.
A look at the animated precipitation outlook from the GFS through next Sunday evening shows what looks like an active week ahead for the high country. Note that many, not all, of these frames have snow west of the Divide in Colorado: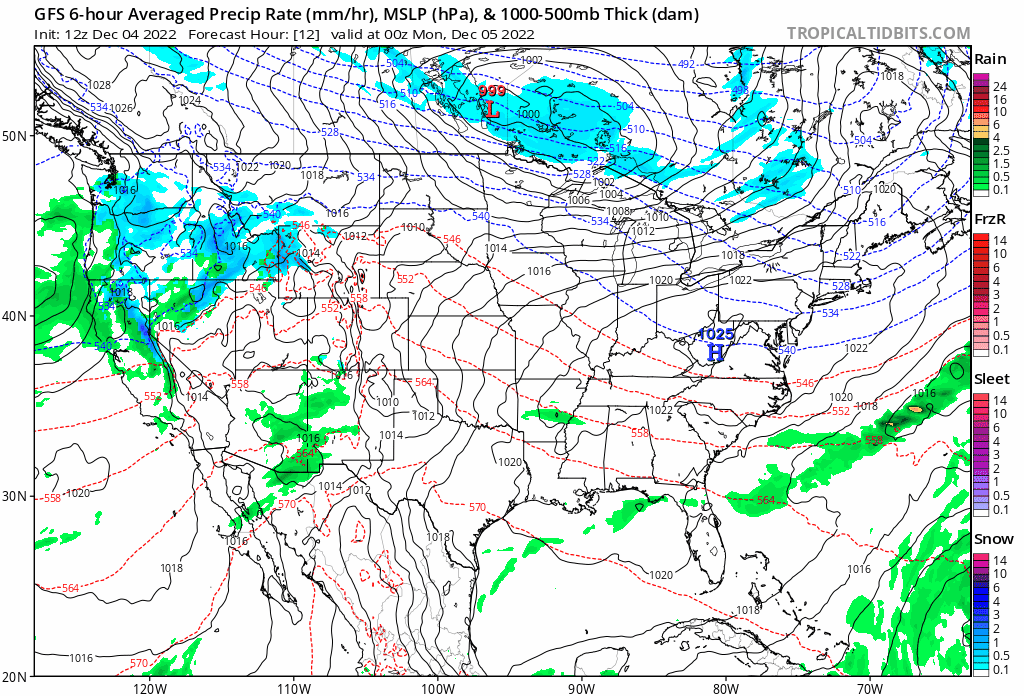 You'll note that at times a few of those showers try to peel off the hills and move across the plains, something we'll need to watch for a bit as the week progresses.
If there's a system to watch for the urban corridor, it may come late in the week/early next weekend as the Euro shows a somewhat healthy wave come through during this period, cooling us off and bringing a bit of snow to the metro area. The GFS shows the wave as well, but is currently less bullish with snow east of the hills.
As for the greatest probabilities for the heaviest snowfall? Again, western and central Colorado should do pretty well this week, with the odds of 6" of snow or more through next weekend shown below:
Our snowfall gamblers show the chance for snow in Denver remains a low probability, with some higher chances in Boulder: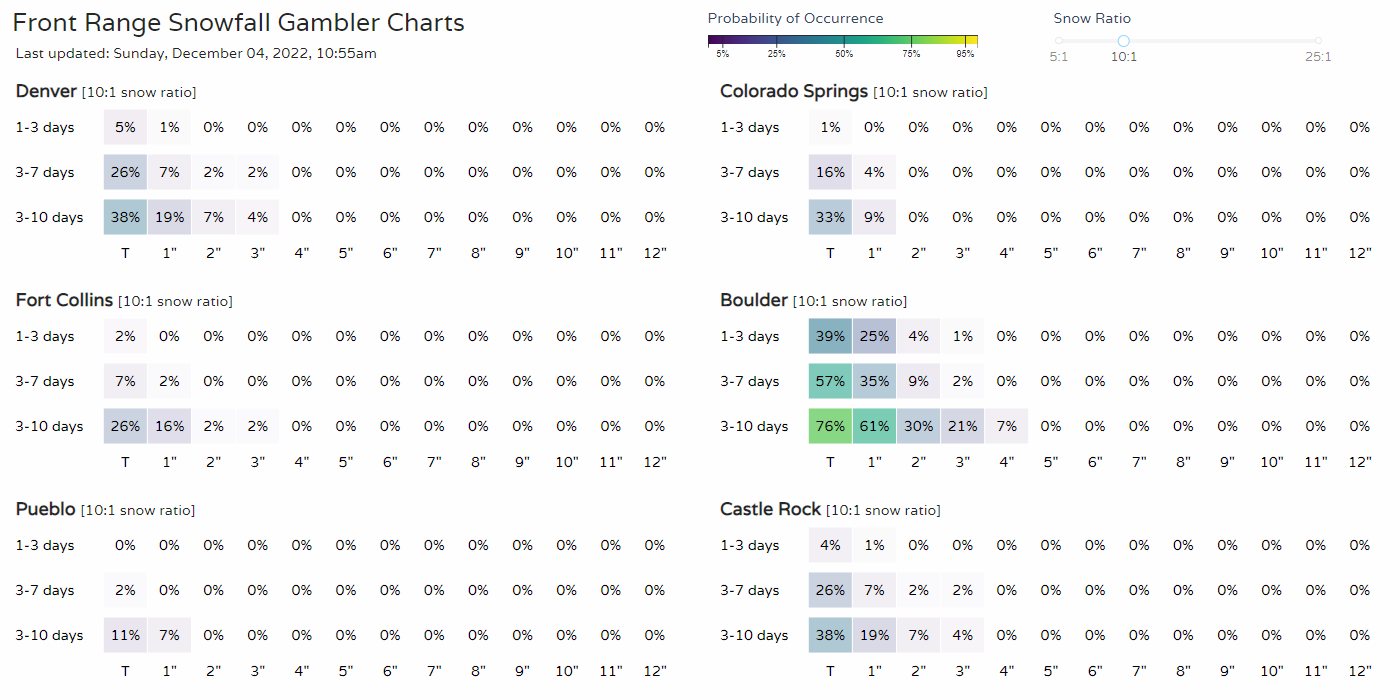 This is similarly true for the ensemble European model which shows many members with something by late week, though finding any members advertising any big snowfall for Denver before mid-month is a hard argument.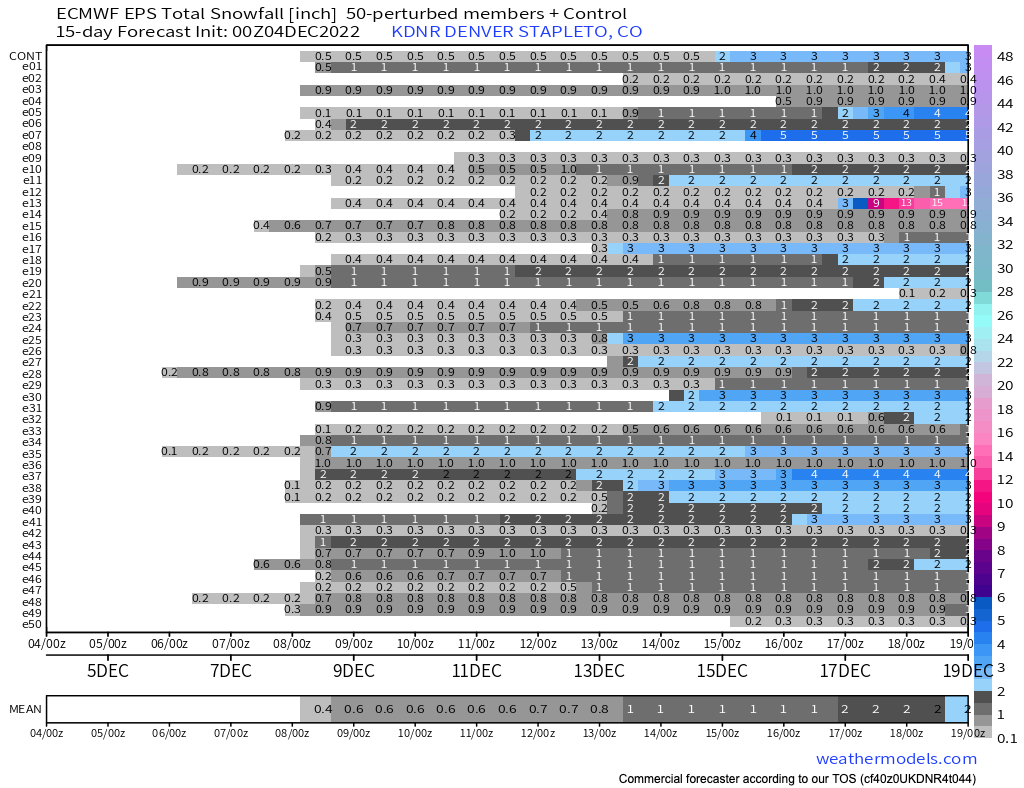 Overall, an active storm track continues so no sleeping on it, even east of the hills! A look at precipitation anomalies over the next seven days shows a favorable pattern for California and Western Colorado, which is news to celebrate!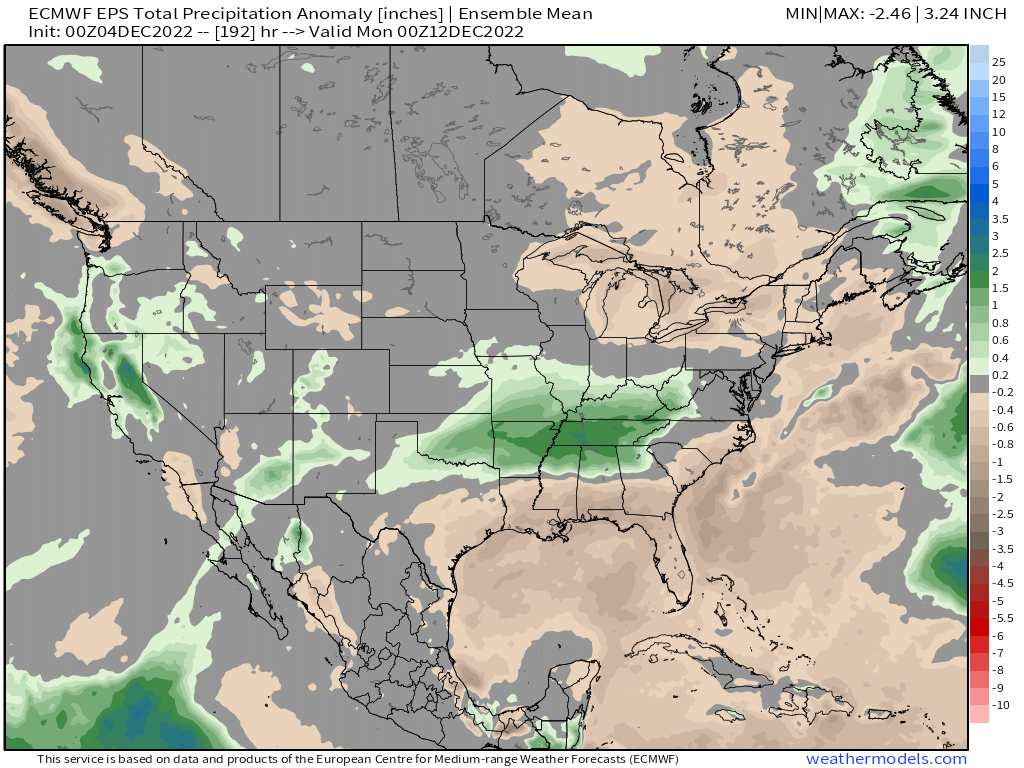 We will be back with more updates this week. This article is a good general heads up for the days ahead, albeit right now, our minds are mush after watching that Broncos game.