We've been having a favorable snowfall pattern for the mountains, but not so much over eastern Colorado; a system next week bares watching to potentially change that, however.
During just the past three days, parts of the mountains have picked up quite a bit of snow; two to three feet in some cases.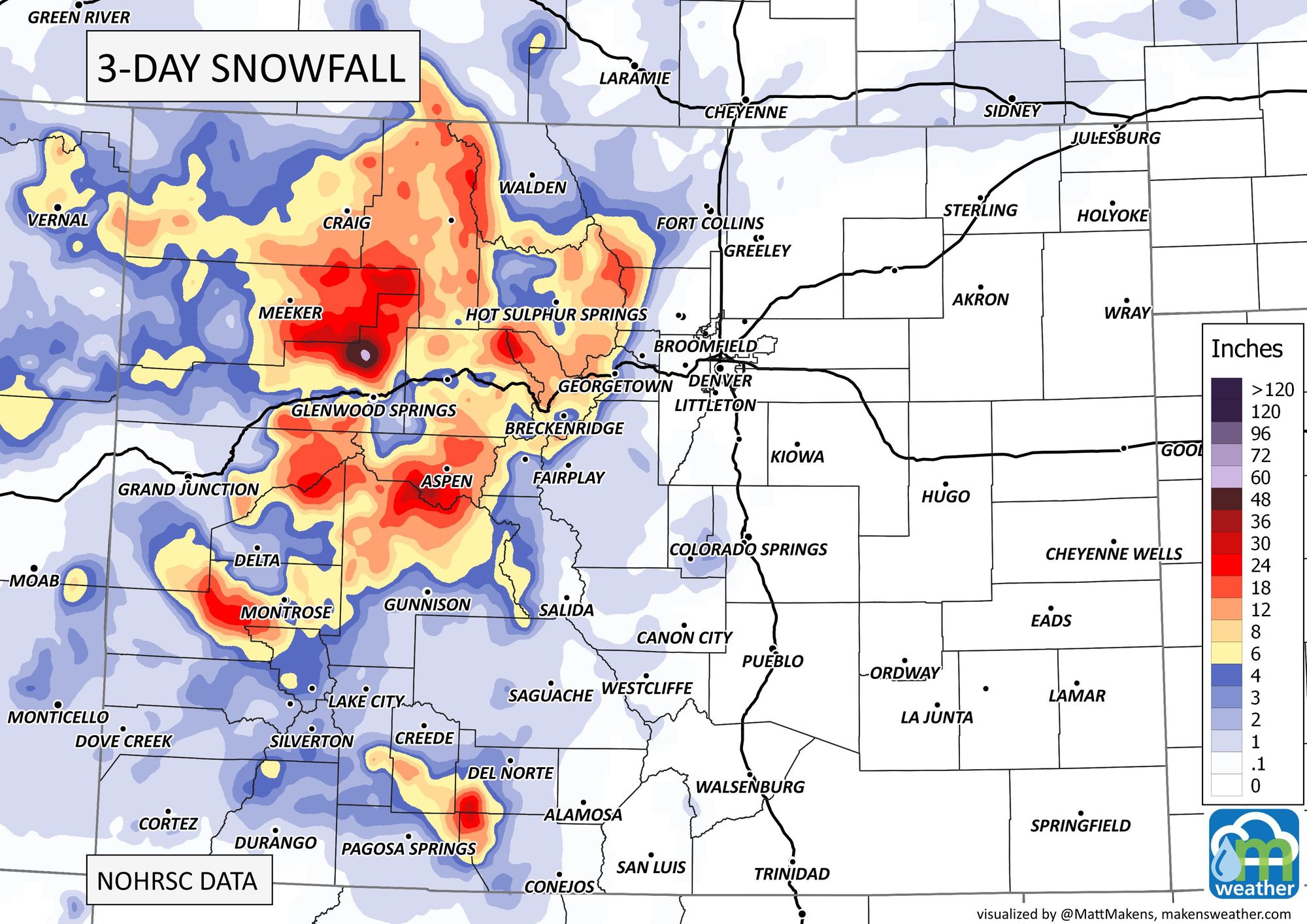 It is still very early in the season to be making any long-term trend assumptions, but through today the state's snow water equivalent is trending relatively normally.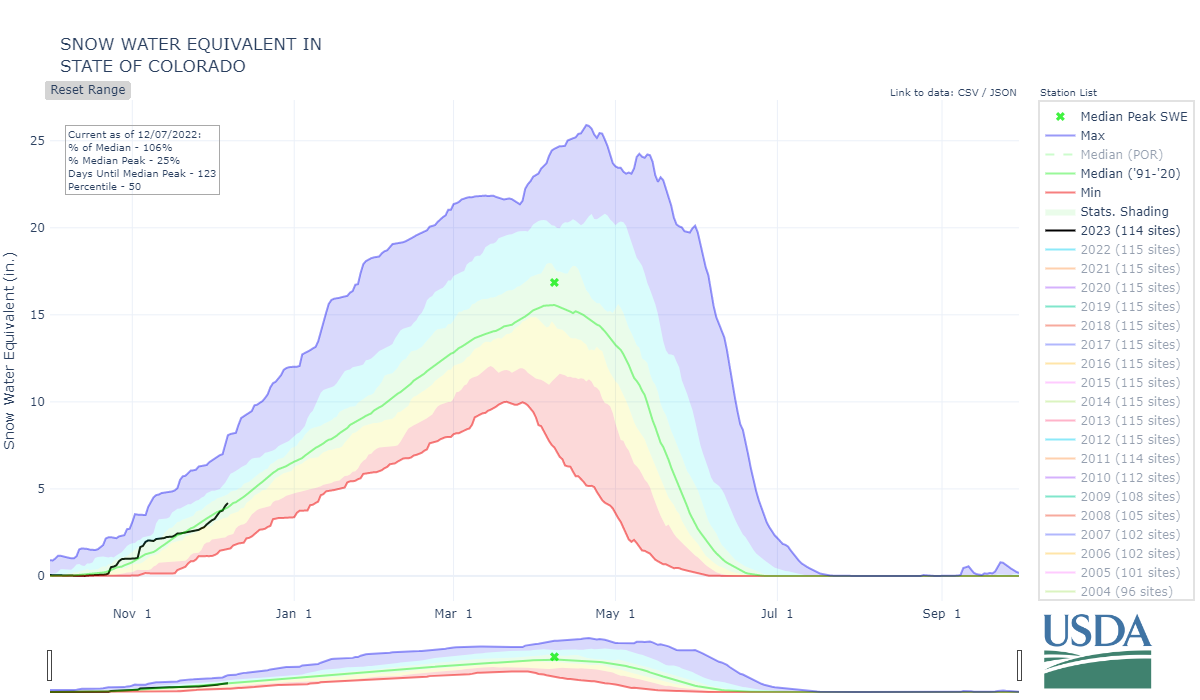 And, with the storm pattern remaining similar, we will continue to tally up good snowfall in the mountains for several more days with periodic snowfall. What about those of us east of the mountains?
It is possible that some showers move off the high country and over the plains tonight through tomorrow. Here's an animation showing the position of showers. There's a scattered area of snow that moves off the mountains and over southern Wyoming and northern Colorado through Thursday morning.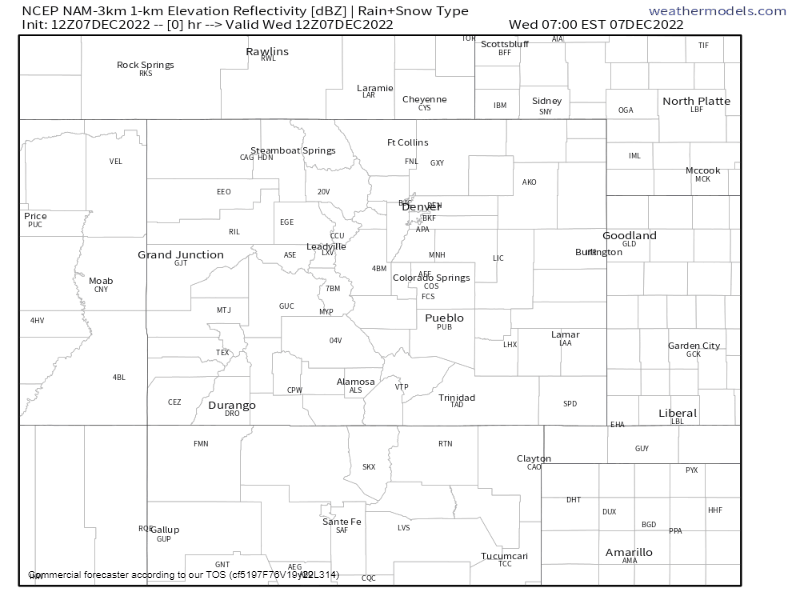 That animation also shows scattered rainfall to the south, mostly over New Mexico and Texas.
For snowfall, it doesn't add up to much for the plains just yet, but a trace to an inch or so is possible. Meanwhile, several inches of snow will fall on western Colorado.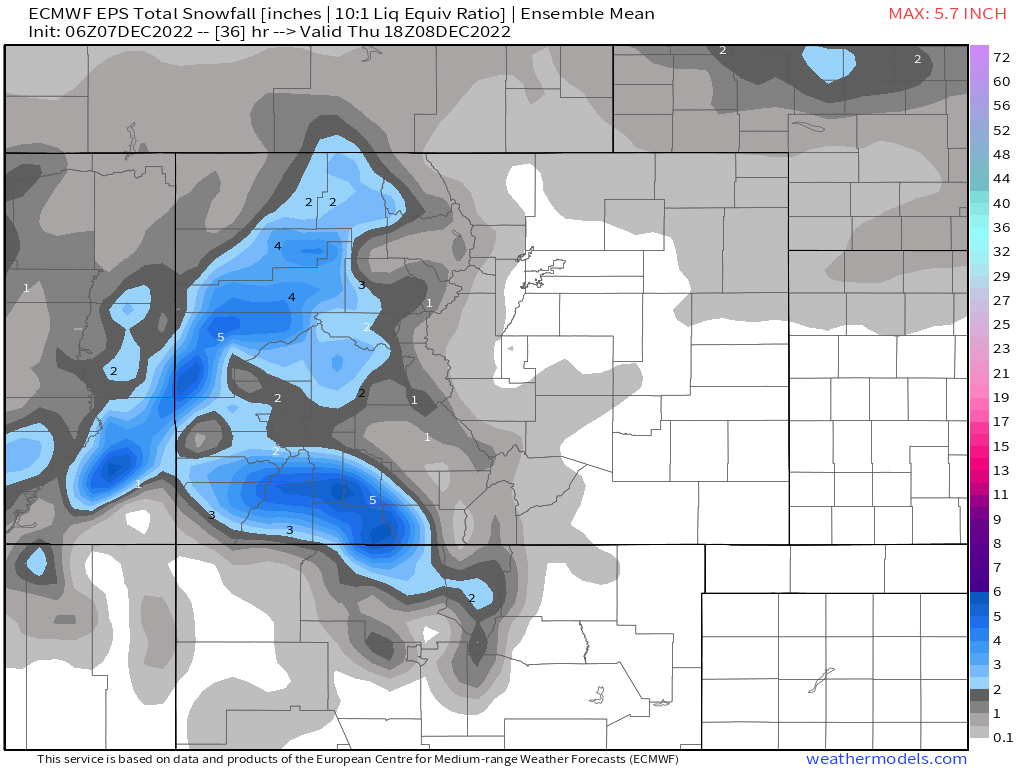 So, that's the snow situation for the next couple of days, but there is a system that will toy with us next week. Let's broaden our view and look at the country.
I give national details about the two biggest impacts coming through this week and next week in this video.
Here's an animation of the mid-atmosphere where we see a trough/low (blue colors) coming through the American West and the region early next week.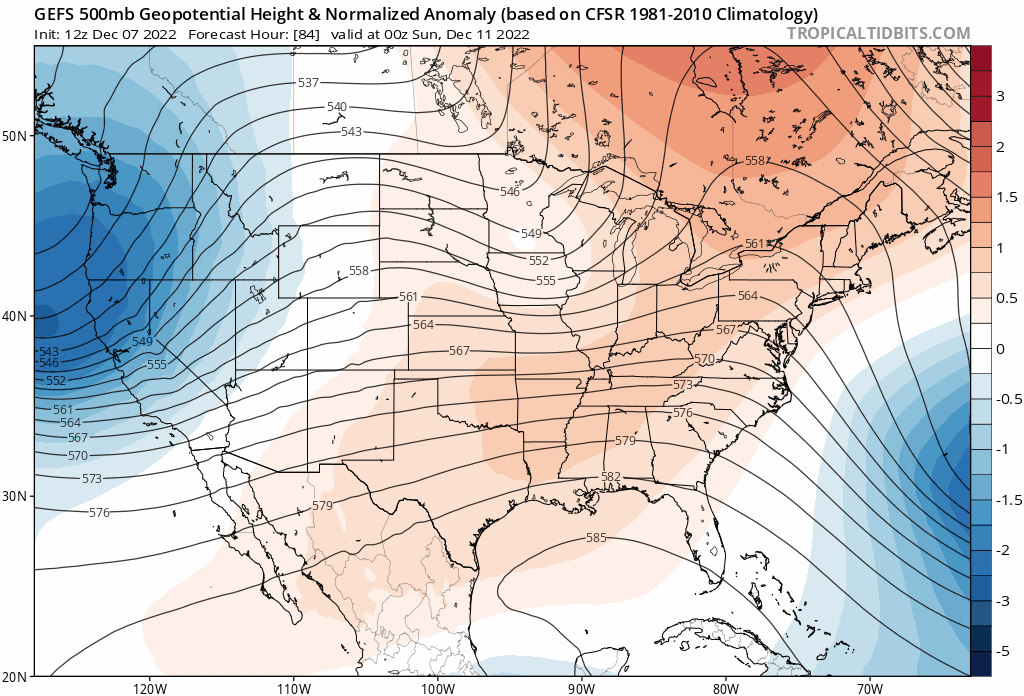 Per the modeling shown, this is a strong storm system to move through with its center passing over Colorado next Tuesday. This will produce heavy snowfall in areas. As far as exactly who in Colorado sees the most still remains to be seen.
We are days away from this system, but it is projected to be quite an impactor for much of the country. The highest risks of impactful snowfall, as estimated currently, will be in the mountains and across the Northern Plains.
Here's a look at the threat areas: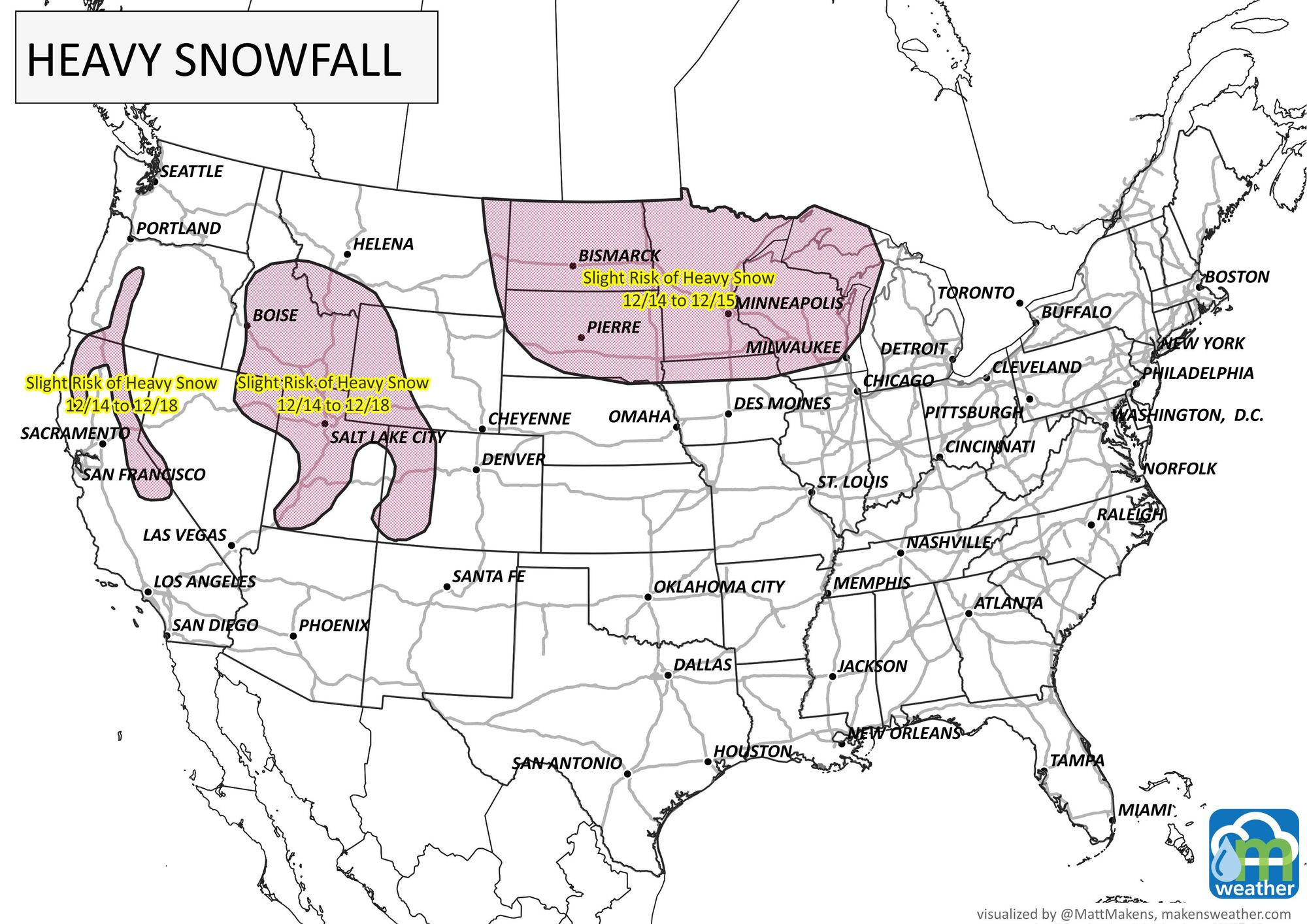 I'm not at all implying there is no risk of impact for Denver and the metro areas. I am saying, let's watch this storm system. If it should take a more favorable path to the south then we will certainly look for impacts across all of Colorado with increased potential for heavy snow into the metro areas.
Before we get to that system's arrival early next week, we are relatively calm in the Denver area - other than occasional wind. Temperatures won't be doing too much day to day until we get into the storm next week.