As the latest storm in a series of systems that continue to bring amazing amounts of rain and snow to the west coast is moving inland this morning.
It'll track across the Great Basin today and tonight, and bring another round of moderate to heavy snow for our mountains early Wednesday, with some of that rain and snow pushing across the plains during the day Wednesday.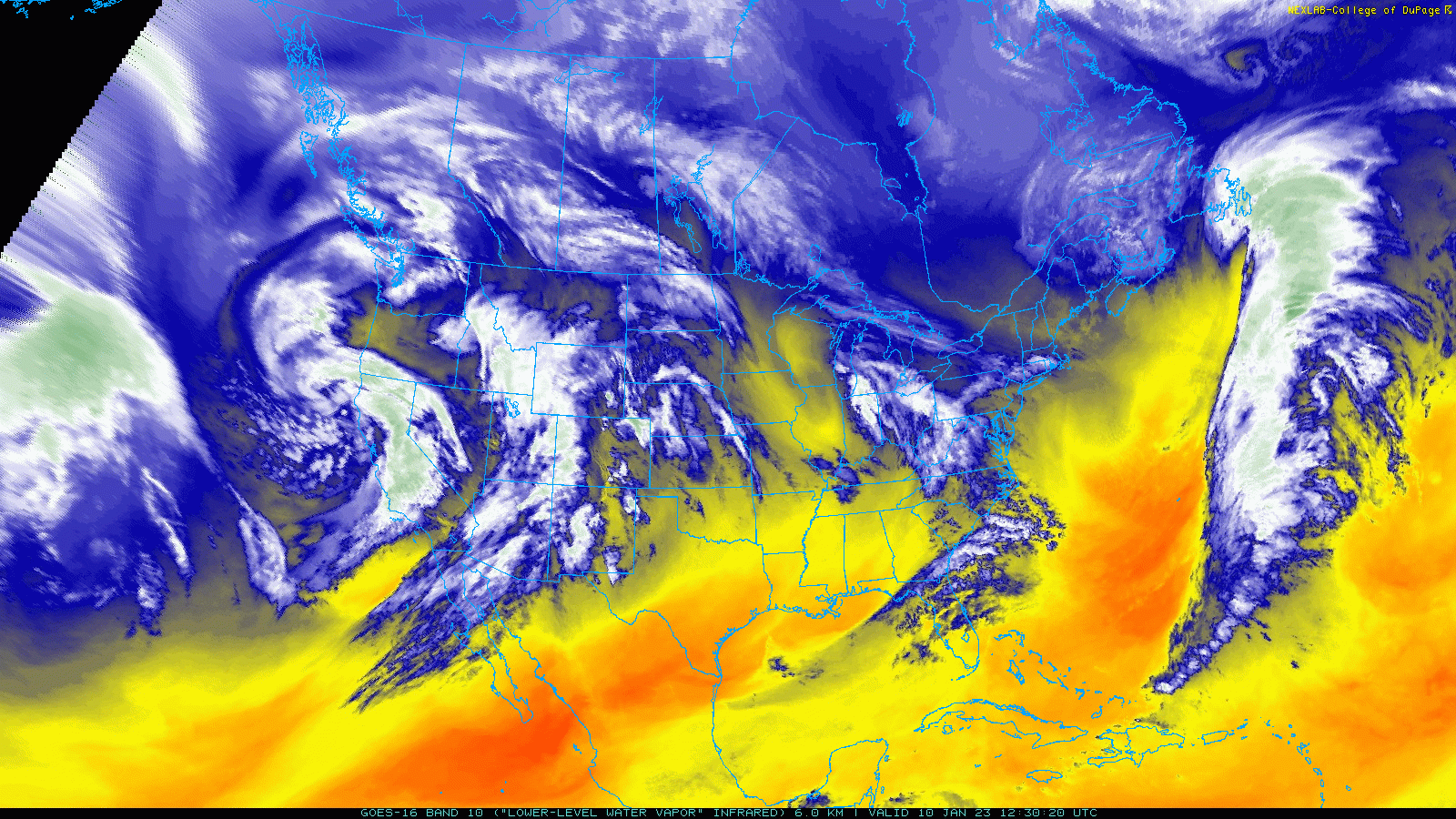 The ongoing atmospheric river that has pushed anomalous moisture into California in recent weeks becomes more impactful with each event. Rivers are running extremely high, and in many cases well into flood stage, and the ground is saturated. Flooding and mudslides will be an increasing threat as long as we see these storms continue.
As these storms move inland quite a bit of that moisture is used up, but our mountains continue to cash in on some of the benefits as well, and will do so again today and tomorrow with some good snowfall in the forecast.
VIDEO: Timing of this week's storm systems, rainfall and snowfall totals, & lake levels for Mead and Powell
Here is a look at the current winter weather highlights across the state, with Winter Weather Advisories in effect through Wednesday afternoon for much of Western Colorado: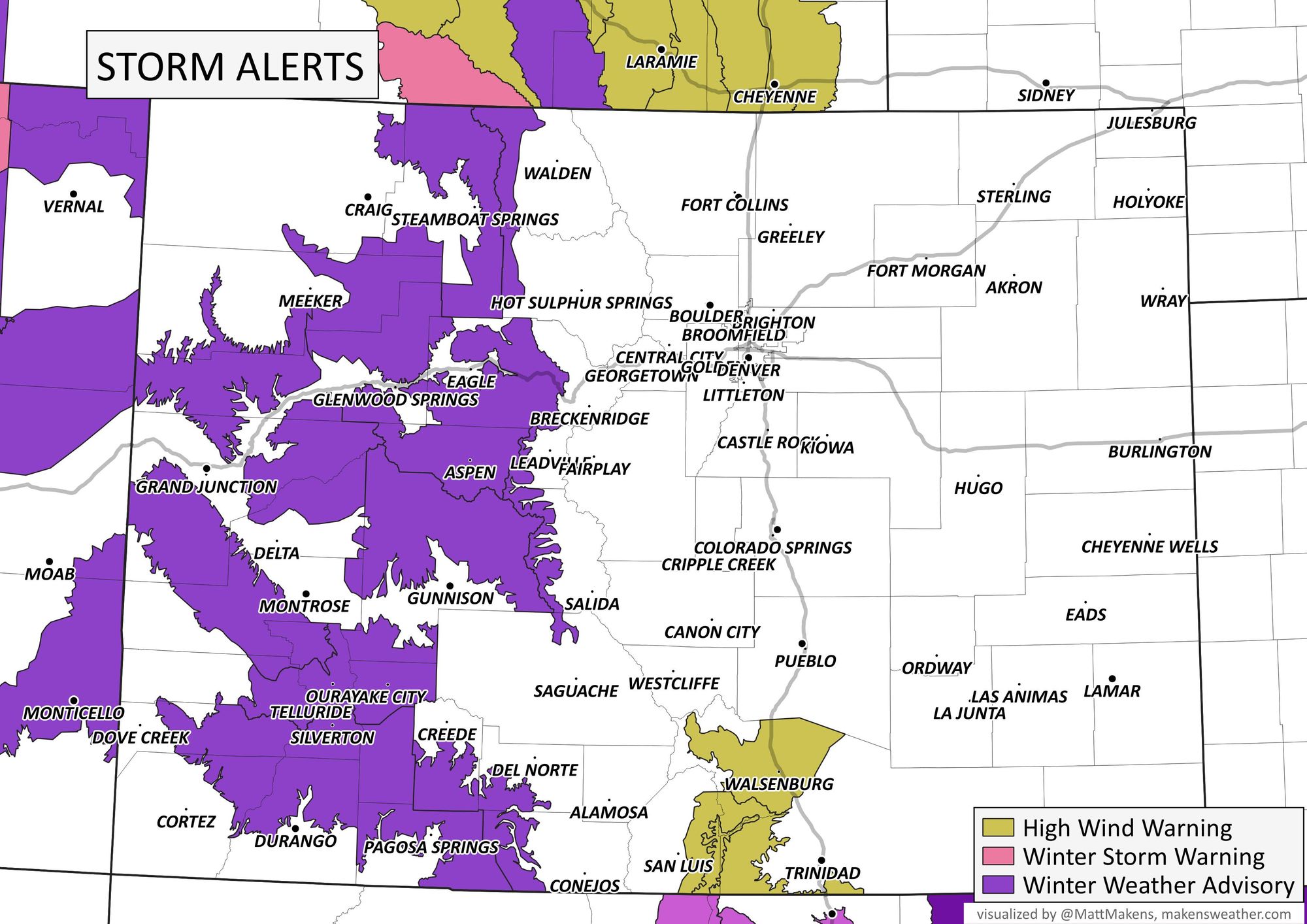 A look at the forecast from the GFS through Thursday morning shows this morning's snow in the high country will come to an end later Tuesday before ramping up again tonight and early Wednesday.
For the plains, our best chance to see some precipitation will come during the day Wednesday. By Thursday morning most of the state will be dry, with a couple quiet days in the forecast before the next system will impact the state this weekend.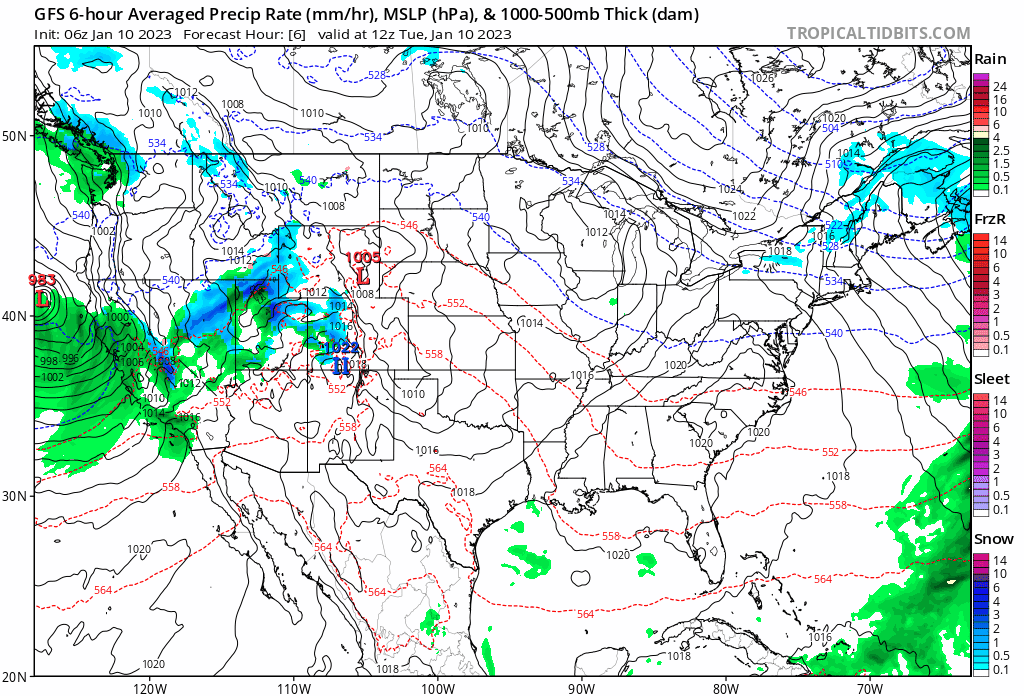 The animation is quick, but you'll probably note a couple of things in watching it play out... one is, there's a good amount of green showing up around the blues as the system moves overhead, this indicates a lack of very cold air, and with that some rain/mixed precipitation likely at lower elevations. You'll also note the window for rain and snow across Eastern Colorado is quite brief, and largely skips the urban corridor.
The hourly planner for the urban corridor shows the best chance of precipitation coming during the day Wednesday, with about a 40 to 50% chance we'll see some rain and snow showers along the Front Range.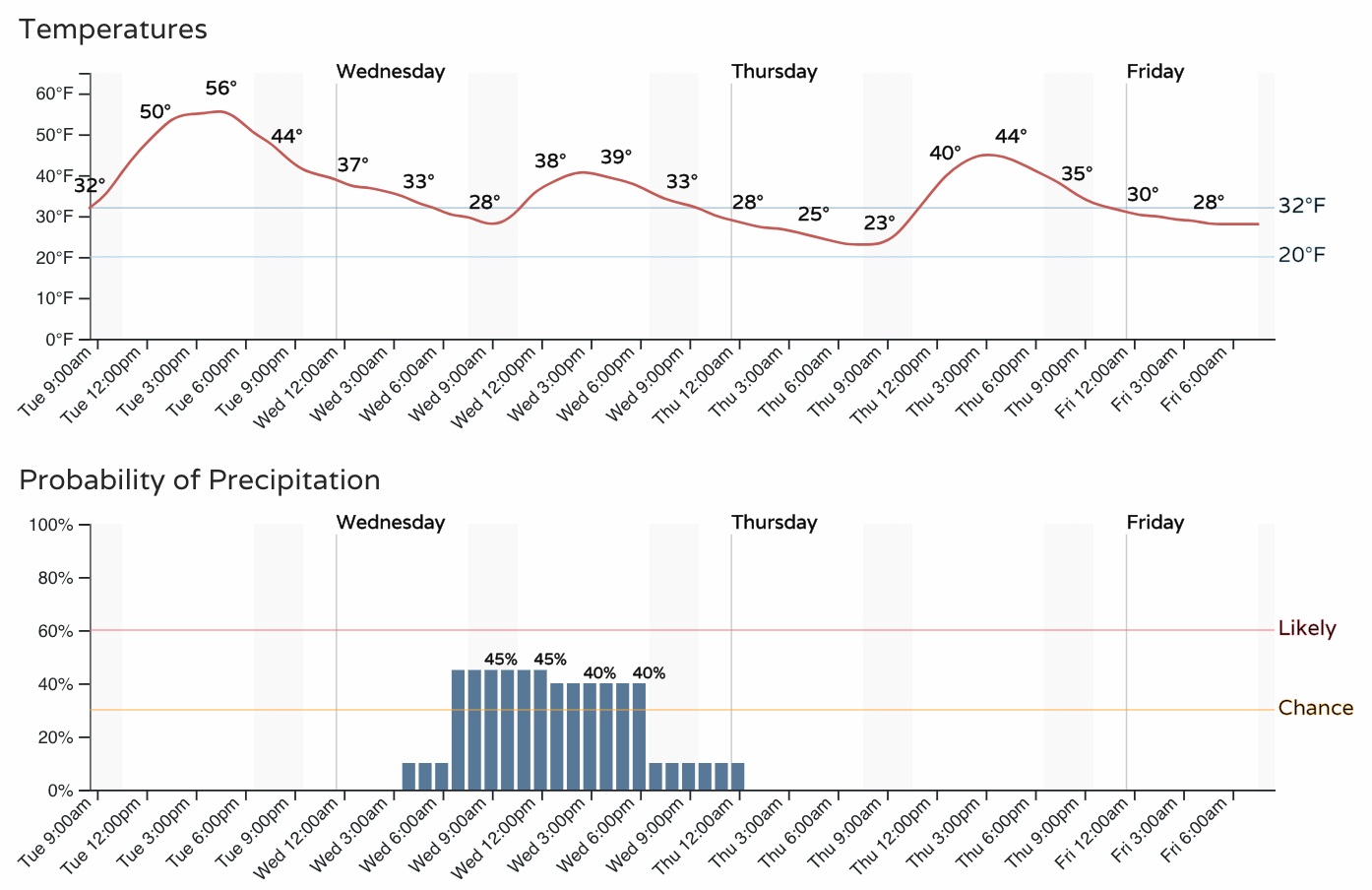 Temperatures will be below freezing initially, but are likely to climb into the upper 30s during the day, which will help minimize any impacts any showers we do see will have.
With that, we do not anticipate much of any accumulation for the cities from this system. Should a heavier shower pass over, a quick coating to 1" is possible, but at this time looks like an outlier scenario.
Further east we may see a period of heavier snowfall develop, under which a quick 2 - 5" will be possible. The system will be scooting though, and with snow falling mainly during the daylight hours the impacts again will be limited.
Snowfall forecast
Below is what we expect for snowfall over the next 24 to 48 hours. Again, some appreciable snowfall for the high country, but much spottier (and lower-end) potential across Eastern Colorado: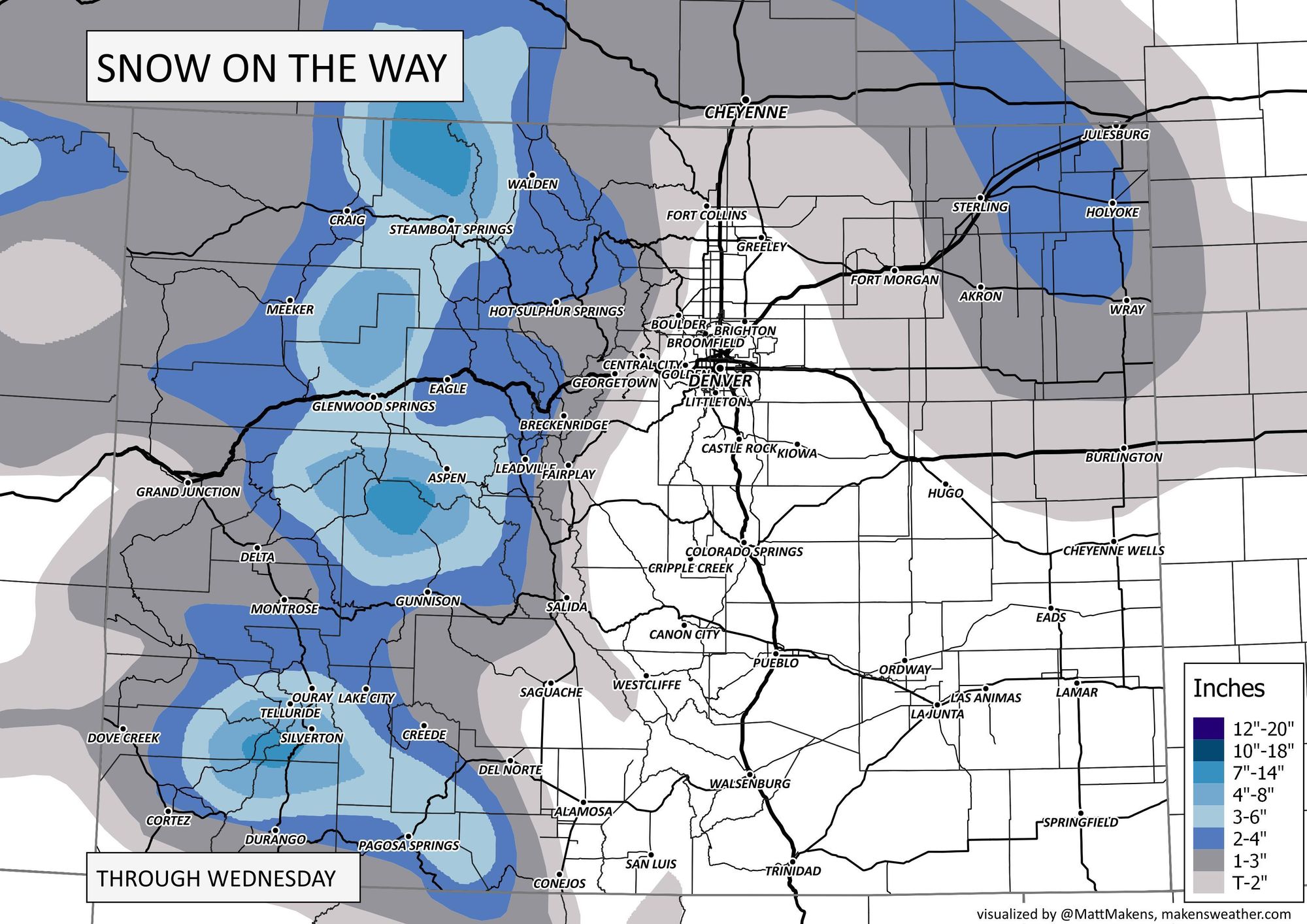 We'll be watching things today and update as needed. There's a bit of a wildcard in where that heavier band sets up across Eastern Colorado as the system gets east of us Wednesday. At times models have hinted it sets up further west which would put more of the metro area in play, but overall consensus is for a faster/more northerly solution which would mean it'll target the northeast plains, well east of the Denver area. Let's see if this idea changes at all between now and Wednesday morning.