The would-be system that once looked like it might bring another round of good snow to the Front Range tonight and Monday is dropping south through the Great Basin today, headed for the southern Arizona border by early Monday.
As it does, we'll have some snow to contend with across the area, but it won't be much. Model guidance suggests most of us won't see much of any accumulation through tomorrow night, and where we do see accumulation it'll remain under and inch or two.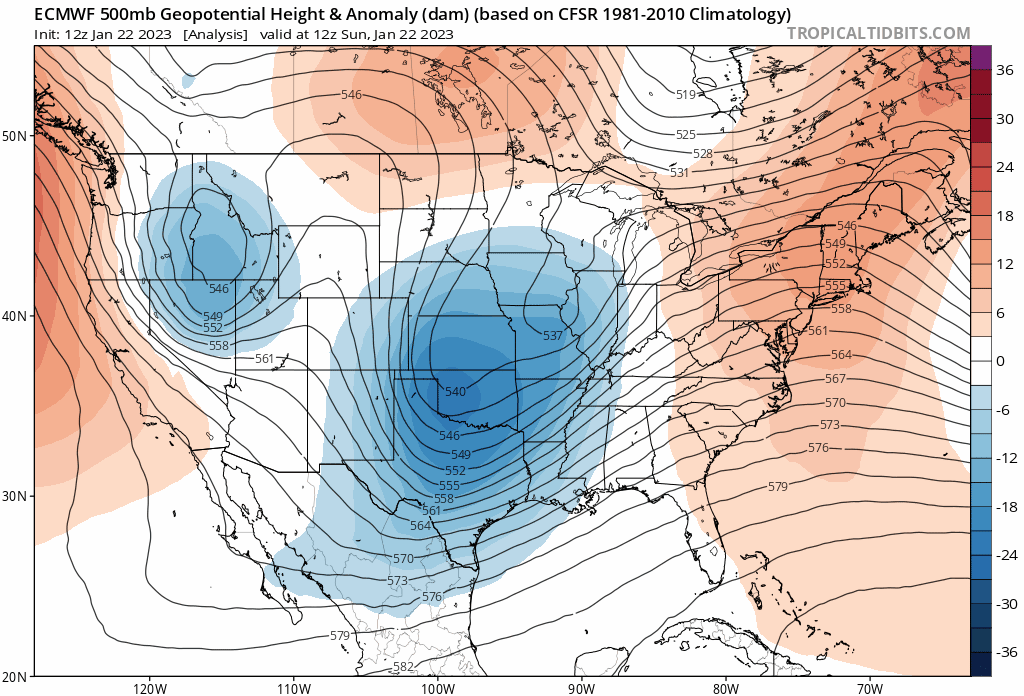 The animation above takes us through Wednesday morning. It'll take a few days for the low to track quite far south then eventually north and east into the Mississippi Valley by midweek.
As we remain under the influence of this trough, temperatures will remain chilly. We've got highs at or below freezing each of the next several days, with a chance of snow showers on Monday and occasional shower or flurry on Tuesday and Wednesday as well: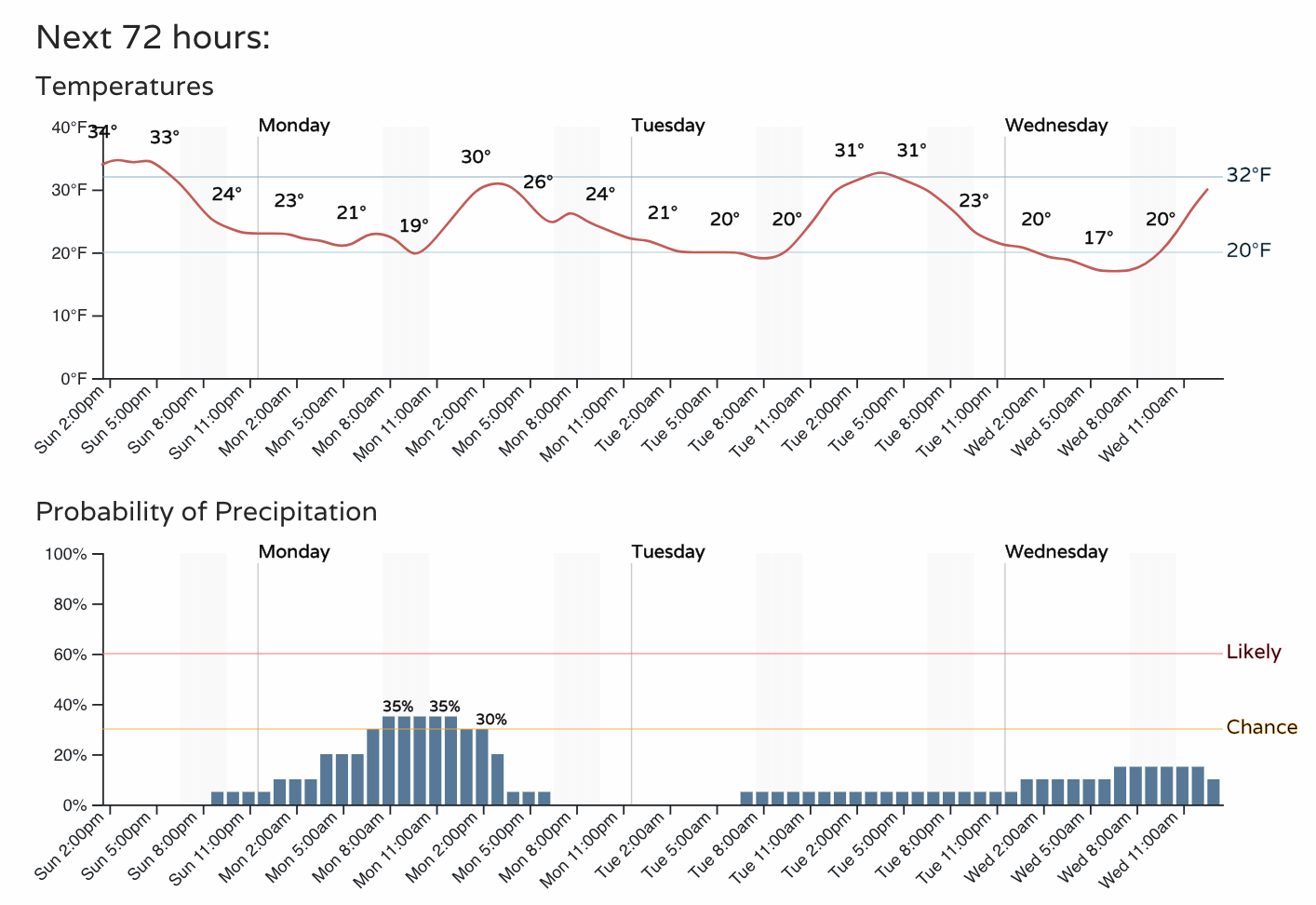 How much snow?
Again, we aren't looking at a lot of snow over the next couple of days, but perhaps enough that coupled with the chilly temperatures it'll cause some slick spots from time to time. The biggest issues might align with the Monday morning commute, so factor that in as you plan your morning tomorrow.
The best chance for accumulating snow tonight and Monday will be in and along the Front Range foothills. We may see additional showers at times on Tuesday and Wednesday. Here's a look at a blend of all models which shows Denver picking up an inch between now and Thursday evening, with perhaps a couple of inches for the higher terrain to our west.
A regional look shows pockets of snow across the region over the coming days, with some appreciable snow for the mountains of Southwest Colorado, and tonight/Monday's system looking to deliver some good snow to parts of New Mexico and the Texas panhandle as it drops to our south: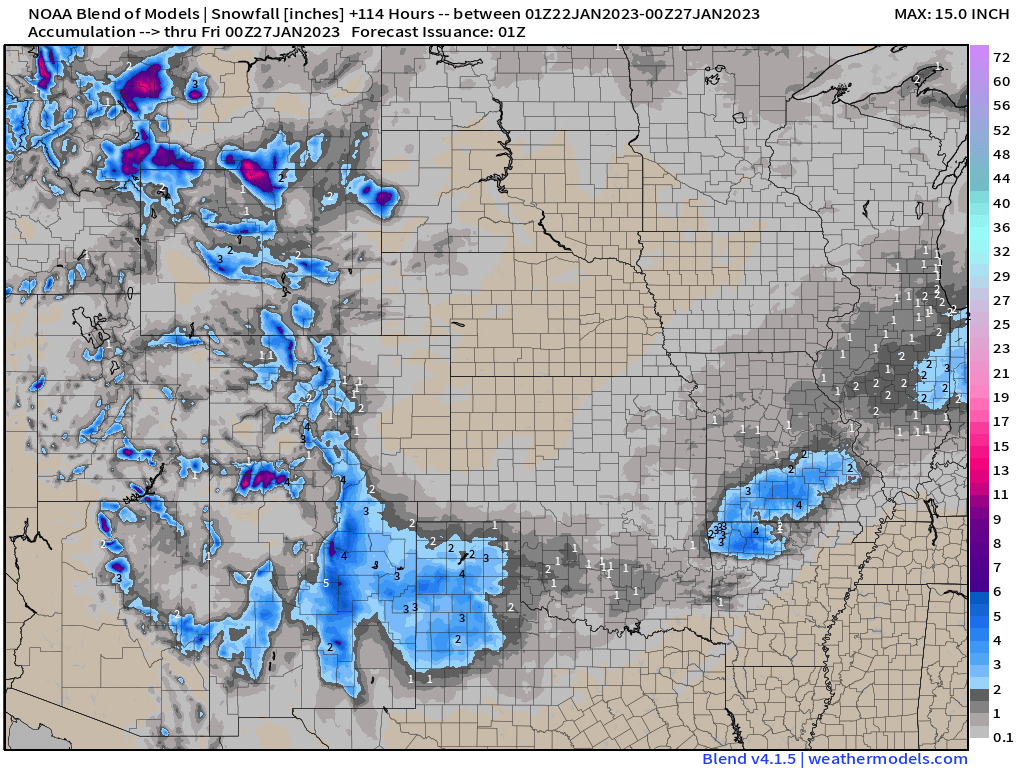 As you might expect, this is where we find the weather alerts a well. A Winter Weather Advisory for southwest Colorado (4 - 8" of snow) and scattered alerts across Utah, Arizona, and now Texas: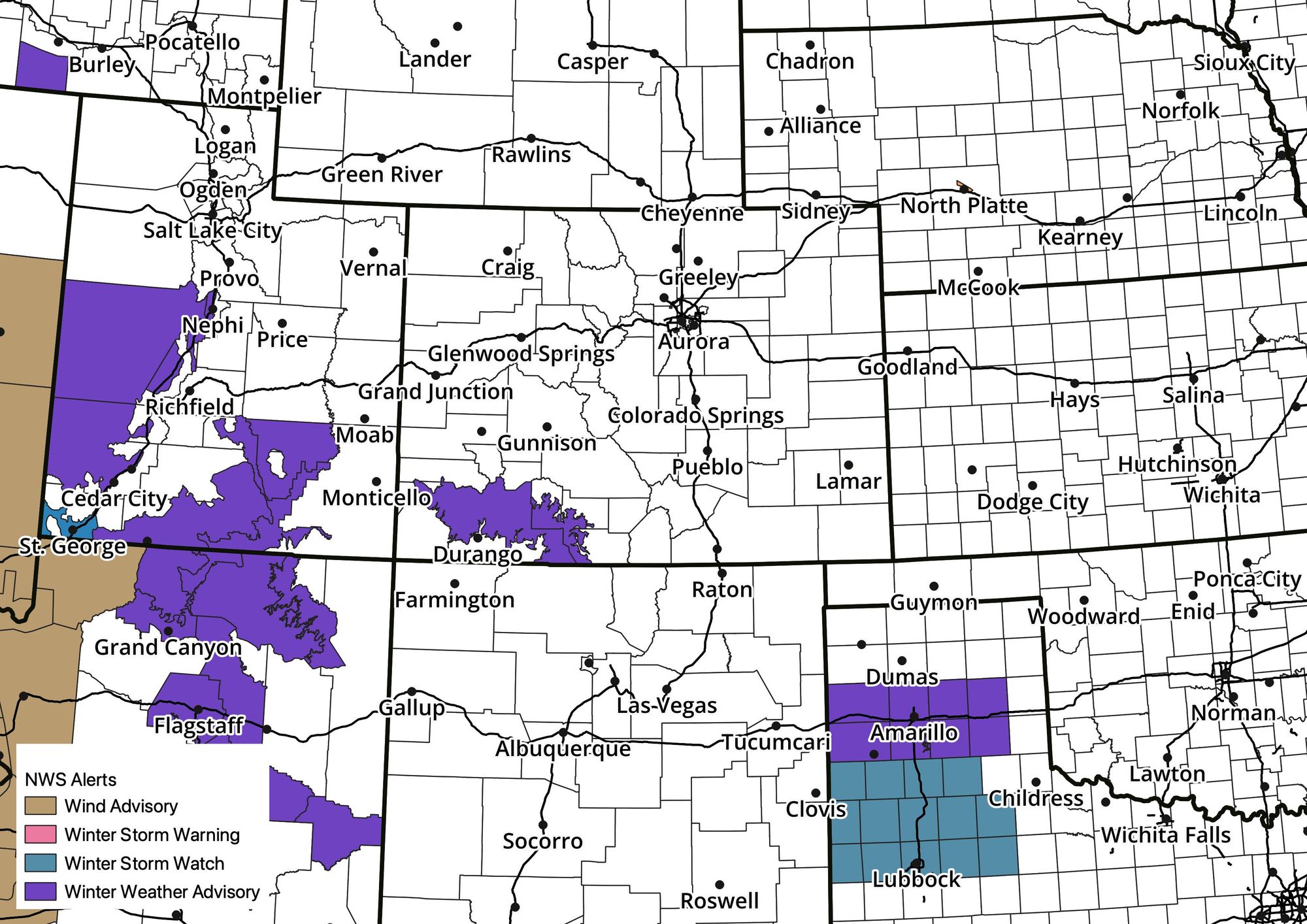 What comes next?
We remain locked in a pretty chilly pattern this week, albeit not all that snowy for most of the state. Next weekend looks to be at least briefly warmer before very cold air begins to push south next week.
The details will come, but the pattern certainly fits another arctic outbreak across the northern high plains by late next weekend and early next week, with models showing some of that cold pushing into eastern Colorado from time to time.
The CPC 8 - 14 day outlook certainly supports this idea...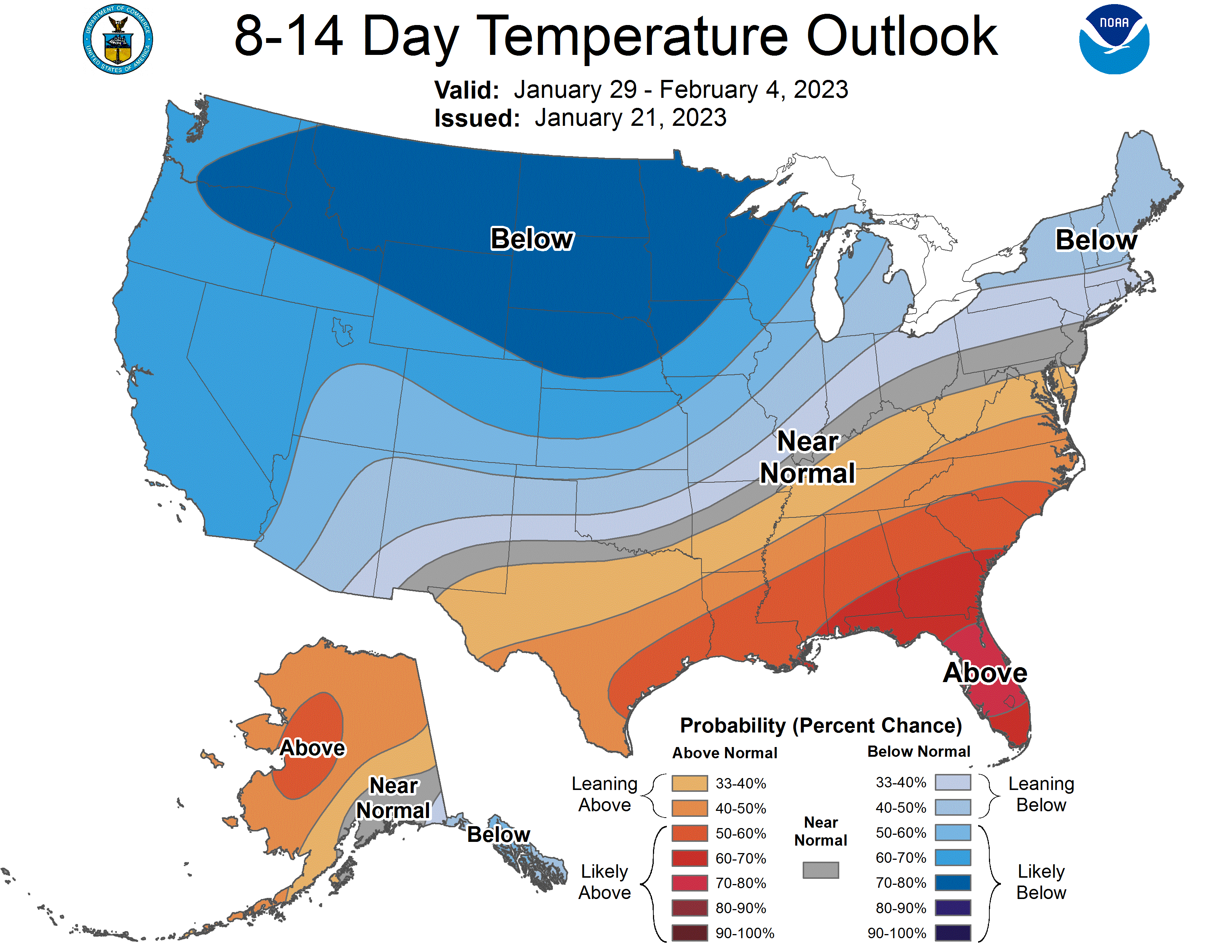 With the latest operational European model (and its ensemble!) showing subzero temperatures headed our way next week, and yes, maybe even some snow.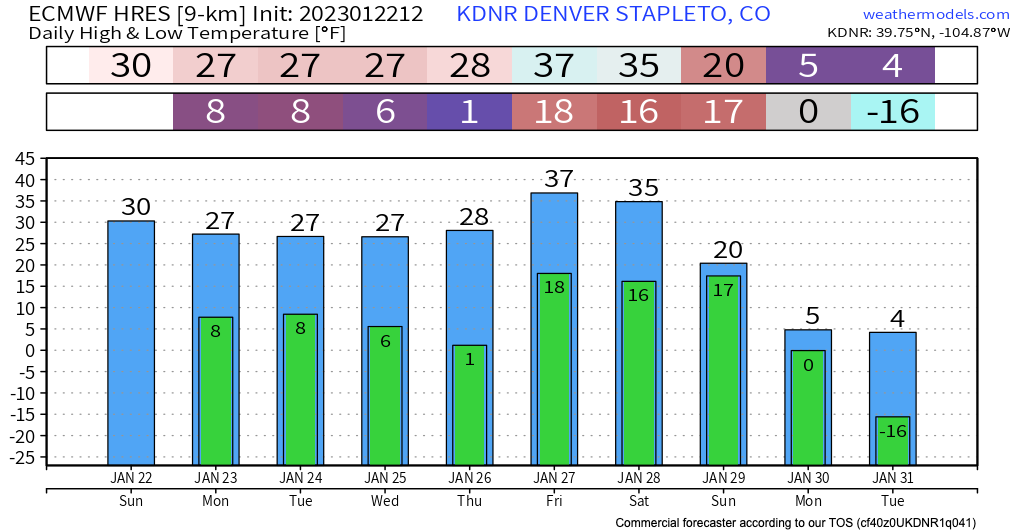 It's almost like we've found ourselves in the middle of a real winter?
Stay warm, and stay tuned!