Tuesday morning brings few changes to the storm's snowfall forecast, but we refine the timing a bit and have upgraded hazards to update you with.
Let's start off with timing. When do you see the heaviest snow? First, an animation that will show you how the rain and snow progress across the region, then a simplified intensity timeline.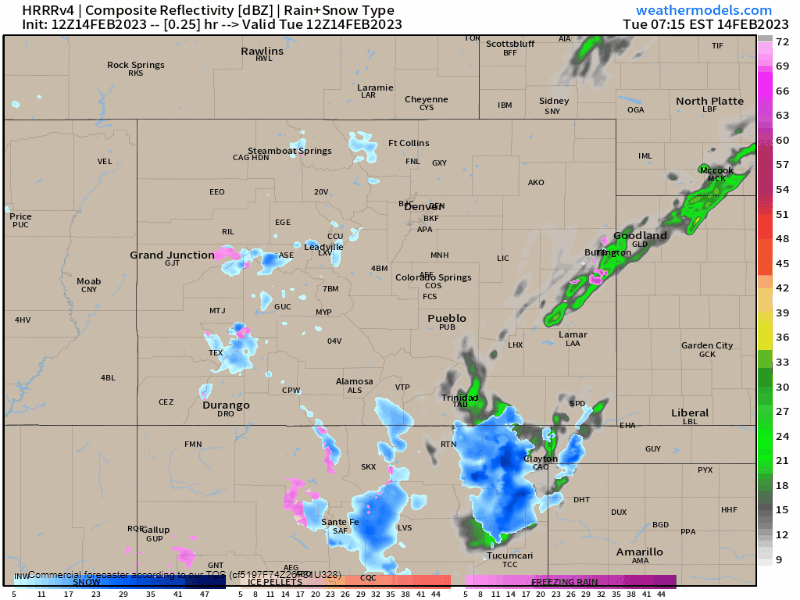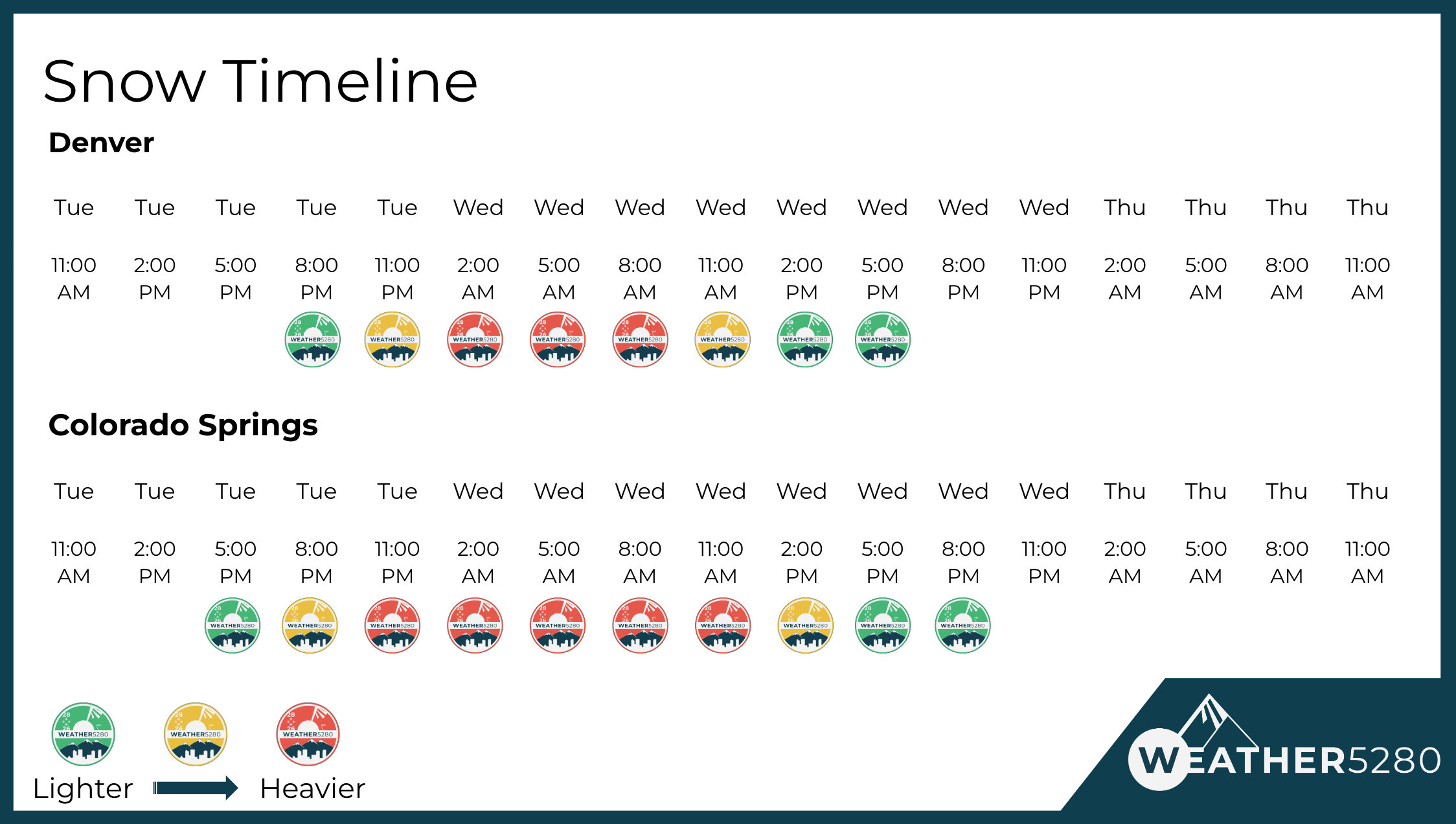 Winter Storm Warnings and Advisories are now in place across the state/region and these apply to snowfall totals (you'll see in a bit), plus there'll be wind to contend with.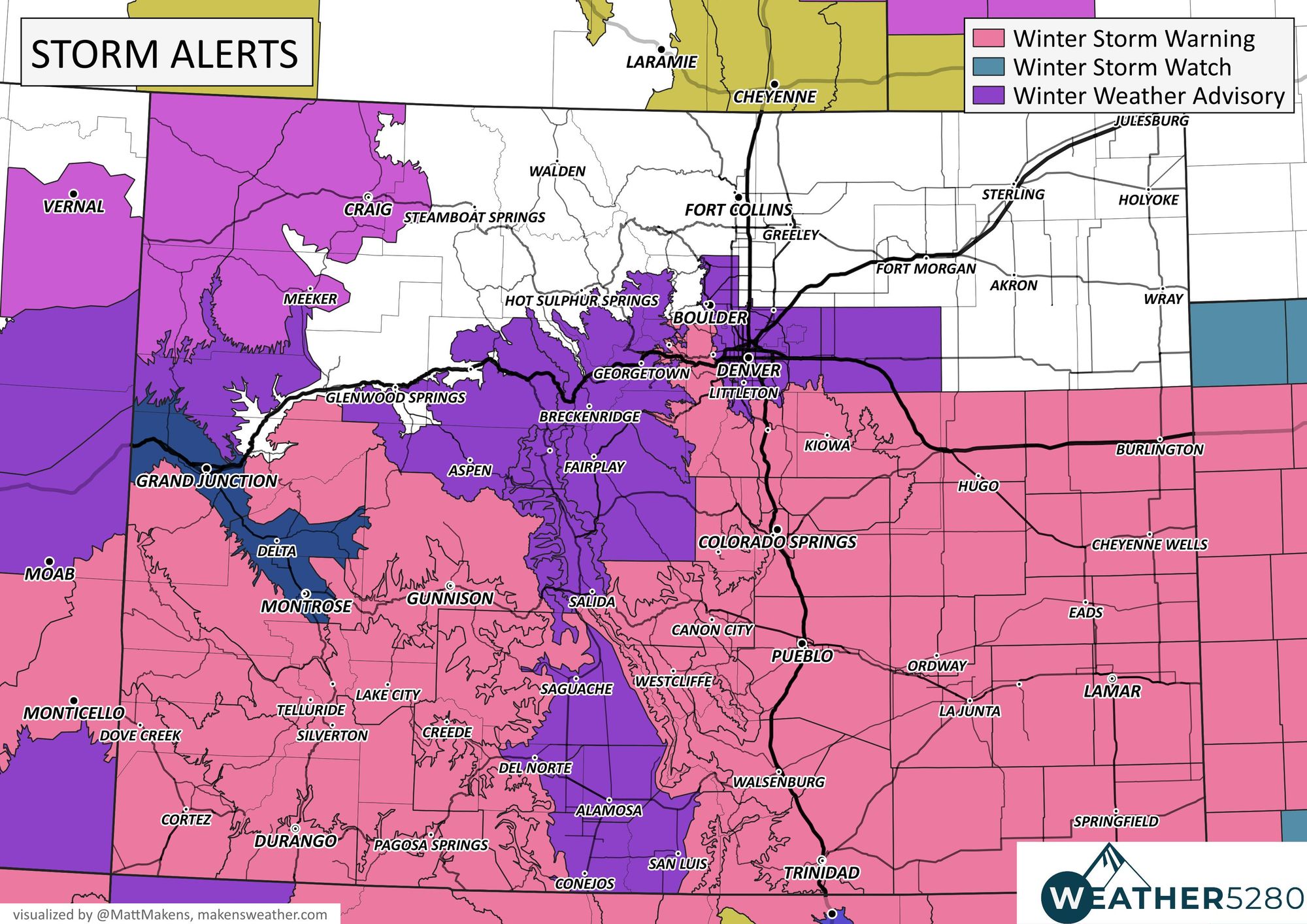 With that, we want to get right into the impact level to show how those alerts just shown apply to hazardous travel. Southern Colorado is to have the biggest problem(s), meanwhile Northern Colorado calmer by comparison.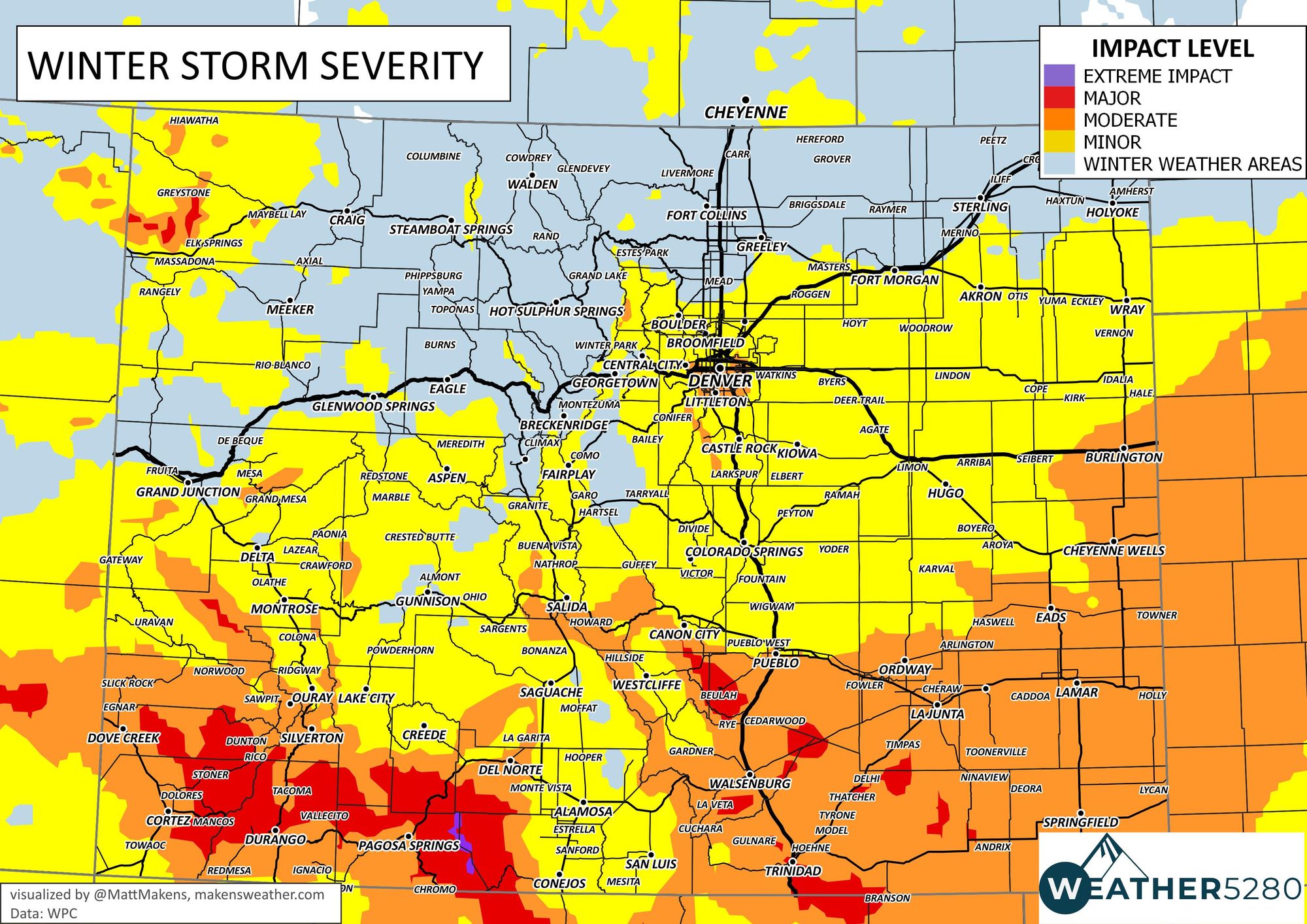 Be extremely careful on any of those southern Colorado roads, particularly going over any passes, including Raton Pass.
What we must also account for is the potential blowing and drifting of snow as winds will be gusty, over 50mph in many cases, as the storm blows through. So, take this following snowfall forecast maps and consider the drifting possible.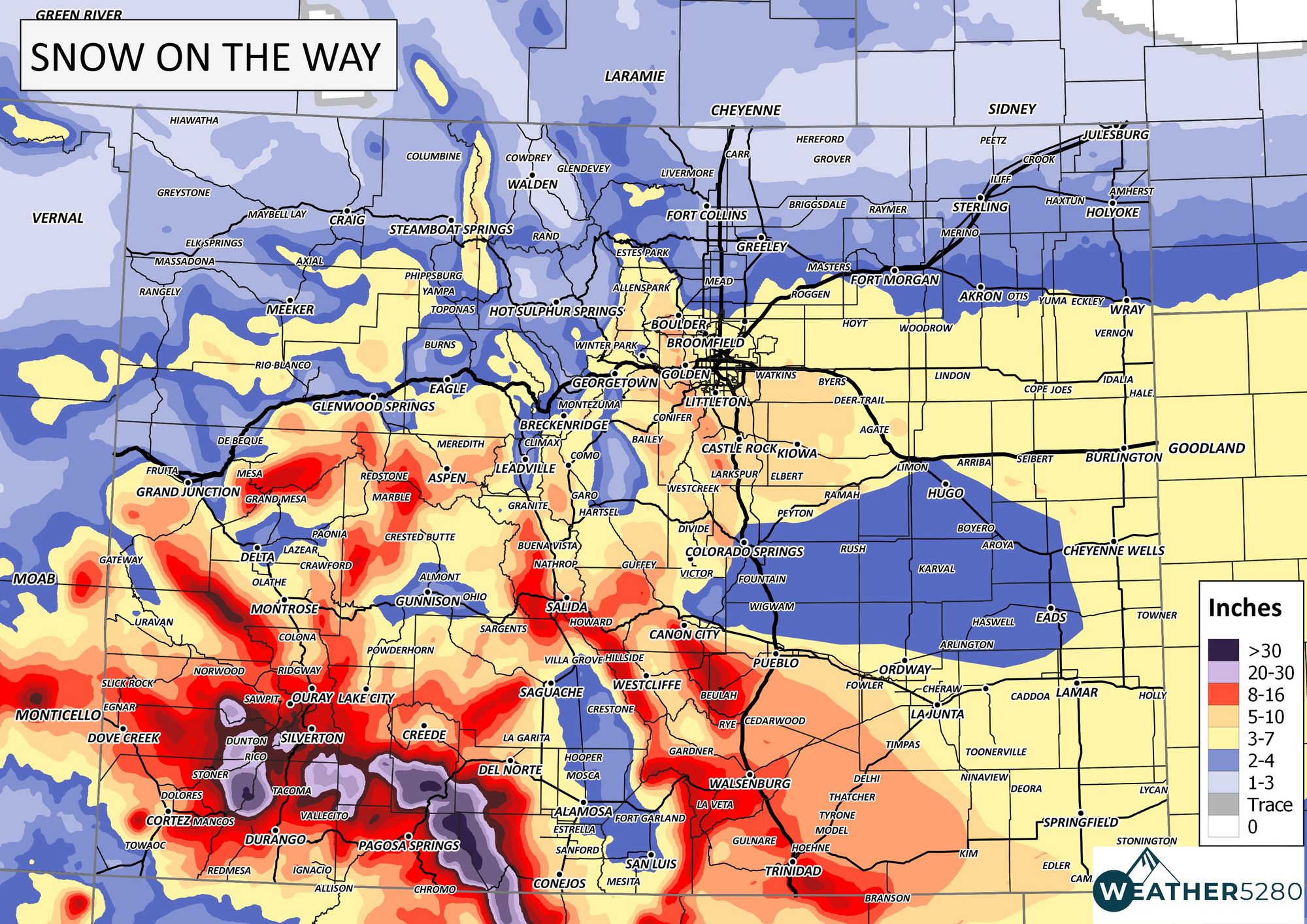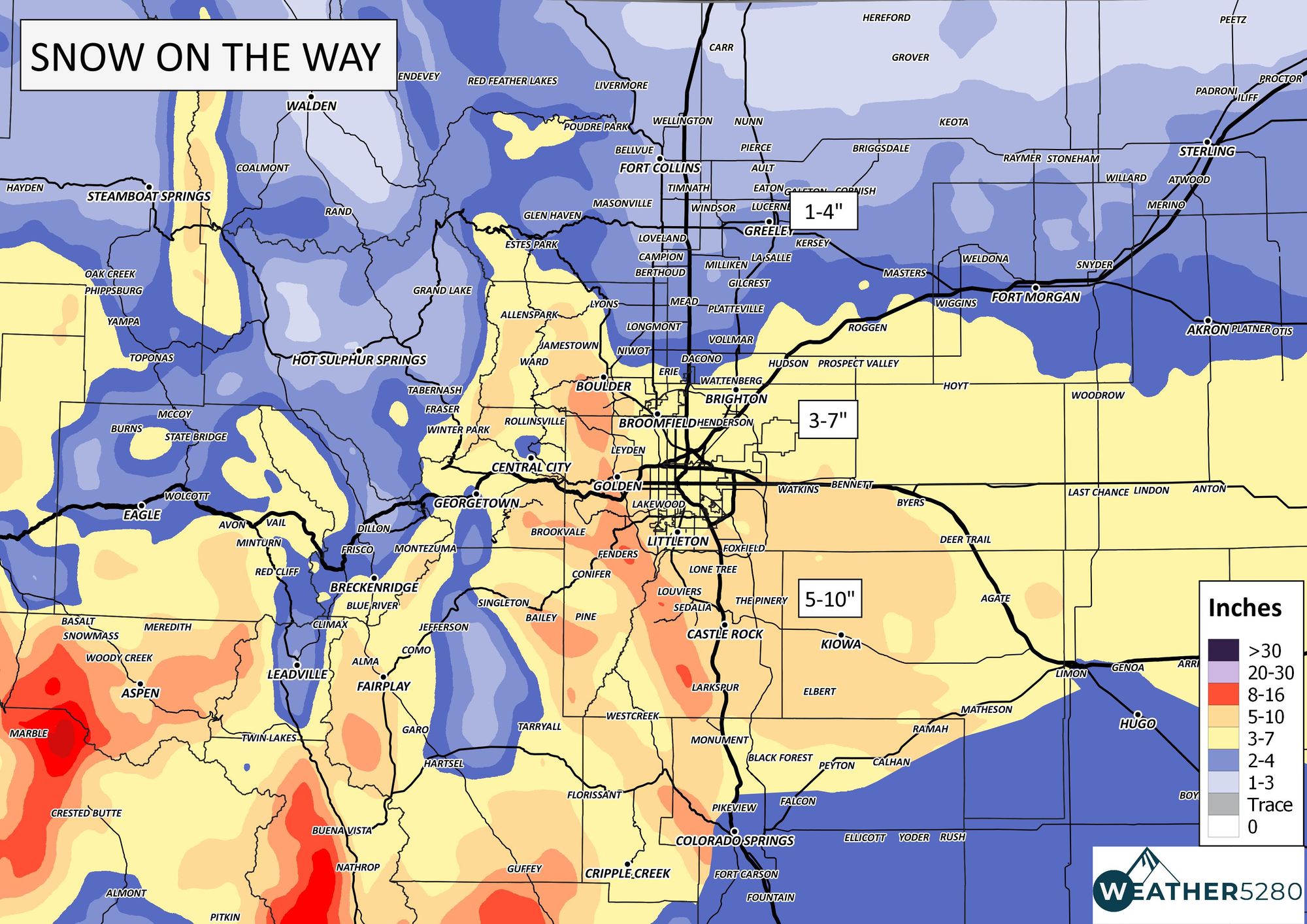 As we hit Thursday, this storm will clear quickly and the wind will drop, too, allowing roads to recover here locally, but the impact of this storm will be felt all the way to the Great Lakes with snowfall, and damaging thunderstorms are possible across the Southern U.S.
As we go through this event, we will continue providing you with the latest forecasts and any needed changes based on the data as we see it – subscribe to our email list today – we send you an email when there's important information and forecasts to deliver.