This weekend has been quite mild, the wind increased Sunday but not quite a sign that a storm is blowing in just yet. Actually, a disturbance did pass by but clearly without a notable impact on the cities, but the high country does have a dose of some snowfall today through tomorrow.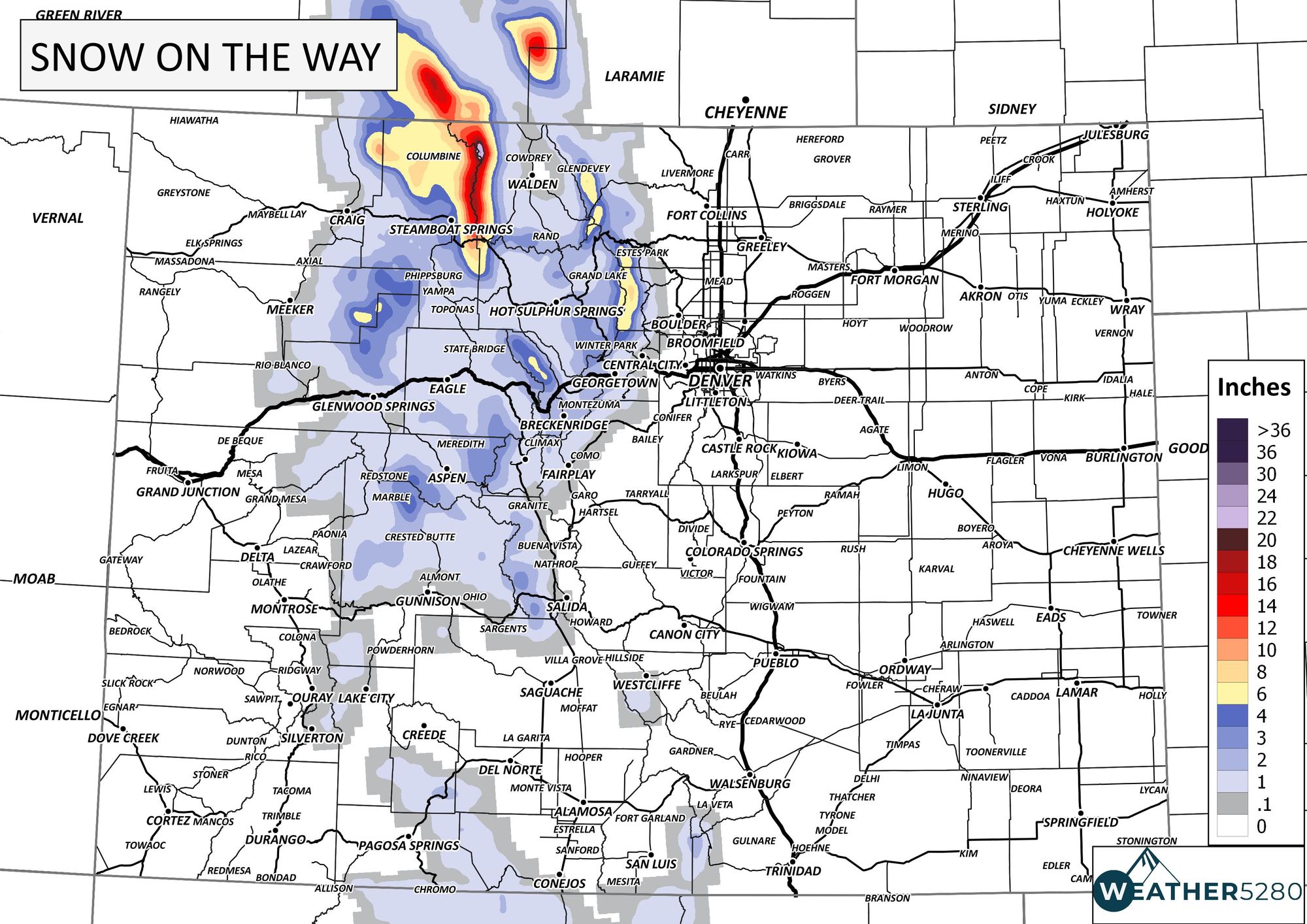 That snowfall map is NOT the storm for the metro areas midweek, that's a Sunday - Monday snow total forecast and leaves Denver dry.
The next disturbance, however, will bring a chance of snow with cold temperatures again. This storm's timing has its arrival on Wednesday for the Denver and Colorado Springs areas.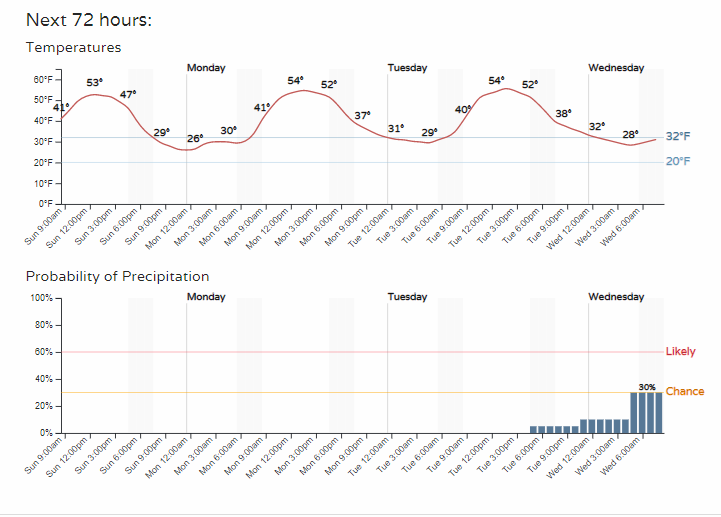 An animation shows the storm as it approaches the region, moves over Colorado and then heads for the Great Lakes. This animation is from Tuesday morning through Thursday morning.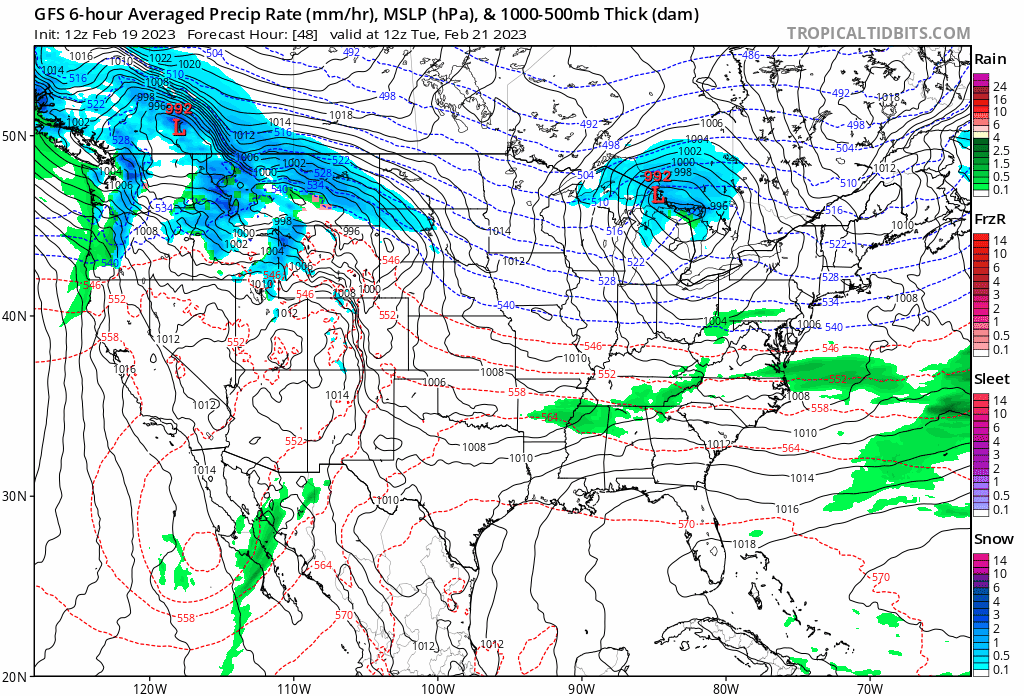 The biggest impact of this system will be across the Northern Plains, where it will carry quite an impact.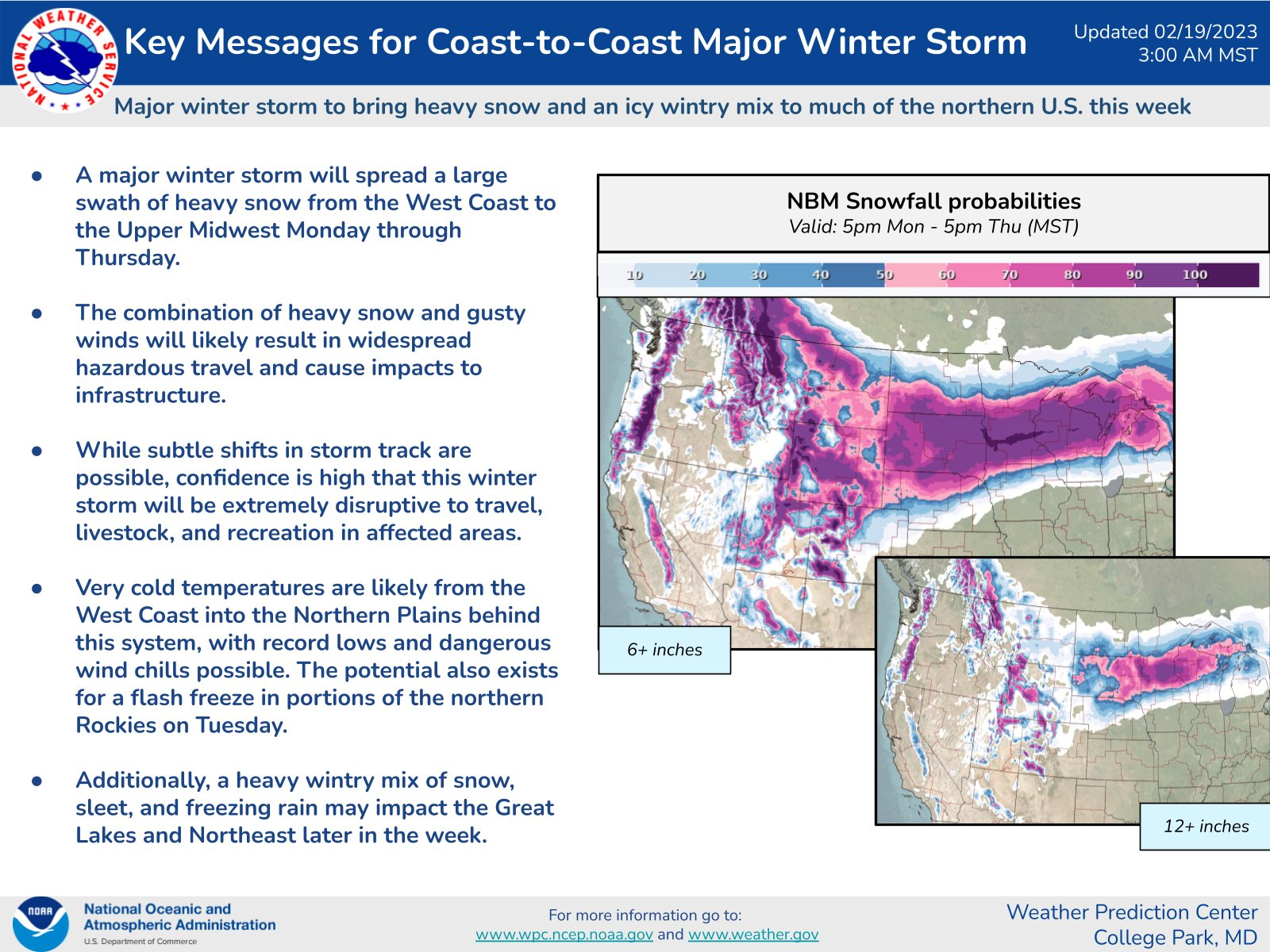 For Colorado, the mountains will receive heavy snowfall, and the heaviest for the metro areas will be to the north. Cheyenne and Fort Collins have higher chances of heavier snowfall, then Boulder, then Denver, and lowest odds are in Colorado Springs.
It's a bit far out to be being specific with totals, but the mountains are looking at one to two feet. The foothills west of I-25 between Boulder and Fort Collins on up to Cheyenne are in a five to ten inch range. The metro locations north of Denver are within a three to six inch range. And, from Denver to Colorado Springs there's a one to four inch range. Again, that very early estimates and we'll have updates we we get closer.
Temperatures will be taking a tumble following this system.
The daily breakdown for highs and lows will go from the 60s ahead of the system to near 0° following the system. Plan on wind, too, to make wind chills significant on Wednesday.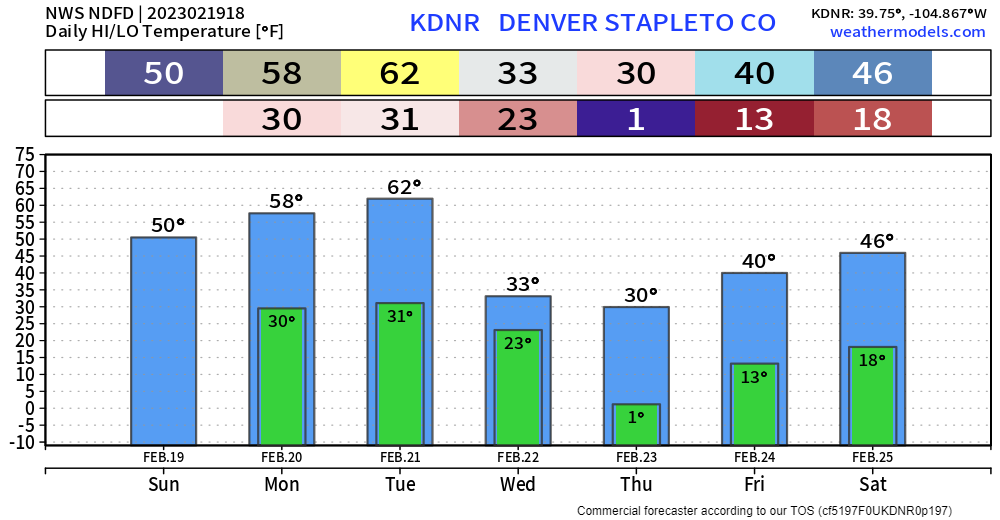 This system is adding more snow to areas that have already had quite a winter. Here's snow sitting on the ground as of Thursday following the last storm.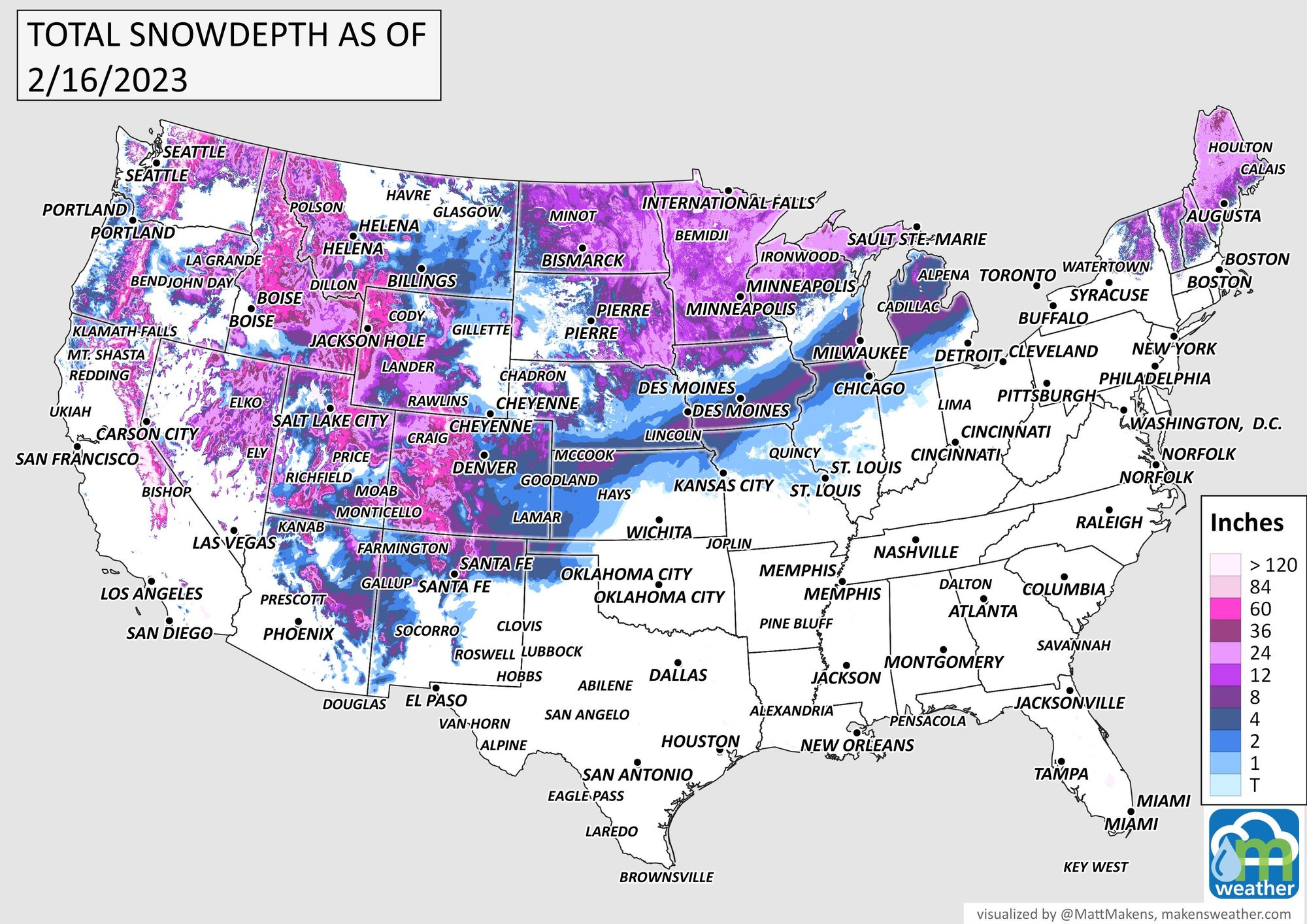 For Colorado, there was a period when just about every mile of the state had some snow on the ground. Clearly, we've melted a lot of that away.
The snowfall this season is nothing to scoff at for parts of Colorado, particularly northeastern Colorado where several locations rank in the top five season-snowfalls to date.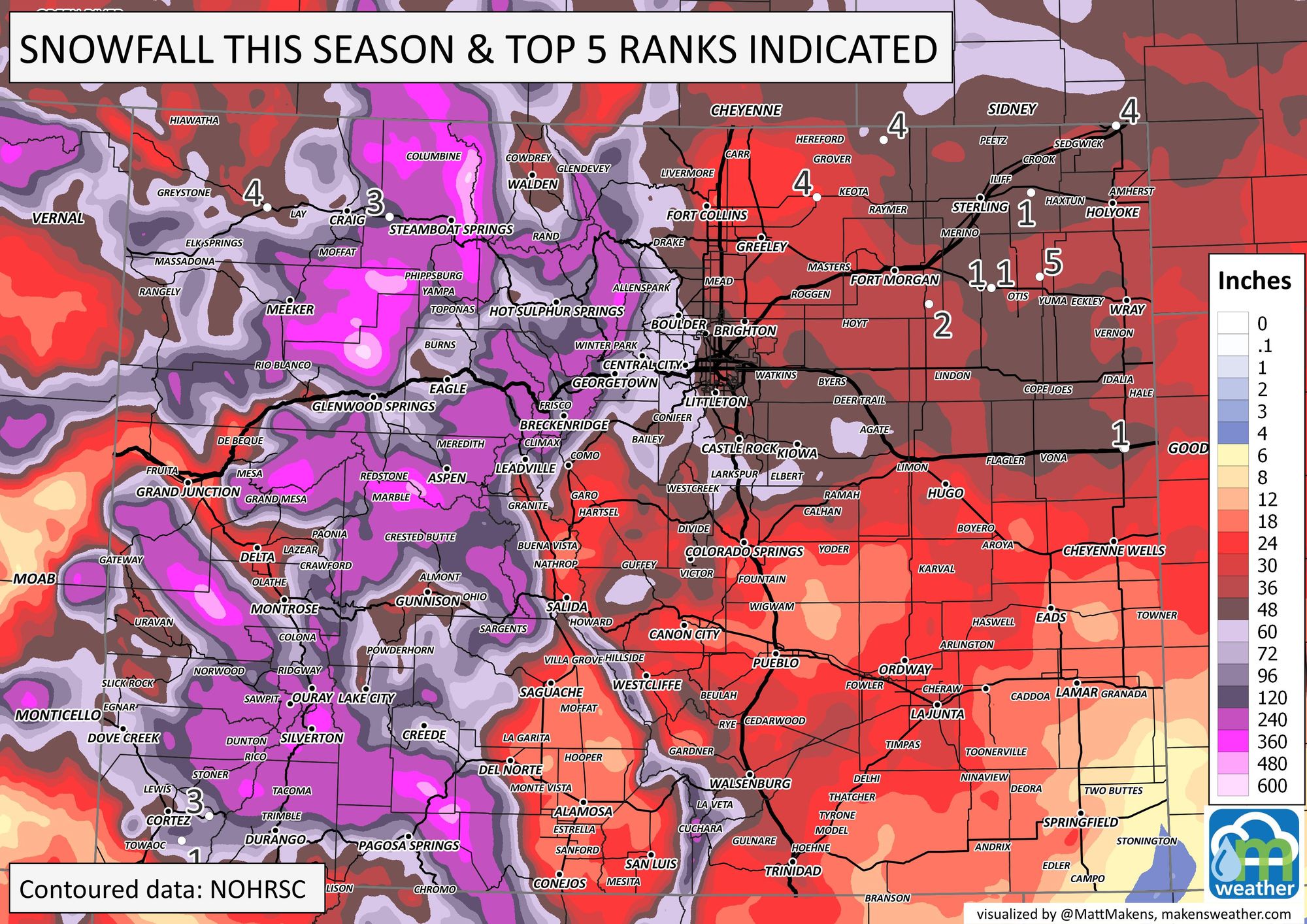 We will tally up new snow depth and seasonal snowfall totals later this week after we see what this next system does.
As we say, "Don't get left out in the cold!" – subscribe to our email list today – we send you an email when there's important information and forecasts to deliver, especially with our snowfall forecasts to come your way this week.