As of Monday morning, folks woke up to some snowfall with more snowfall to come today.
Through 7am, roughly 1/2 to 2 1/2 inches were reported from Castle Rock to Fort Collins, the higher totals near Boulder. Keep your snowfall reports coming! Please leave them in the comments below. Additional snowfall will continue throughout the day, so roads will continue to have some wintry impact, albeit as of this post there wasn't anything major slowing the drive down this morning.
Roads for the morning drive are reportedly snow covered, to those with some icy patches. Per CDOT: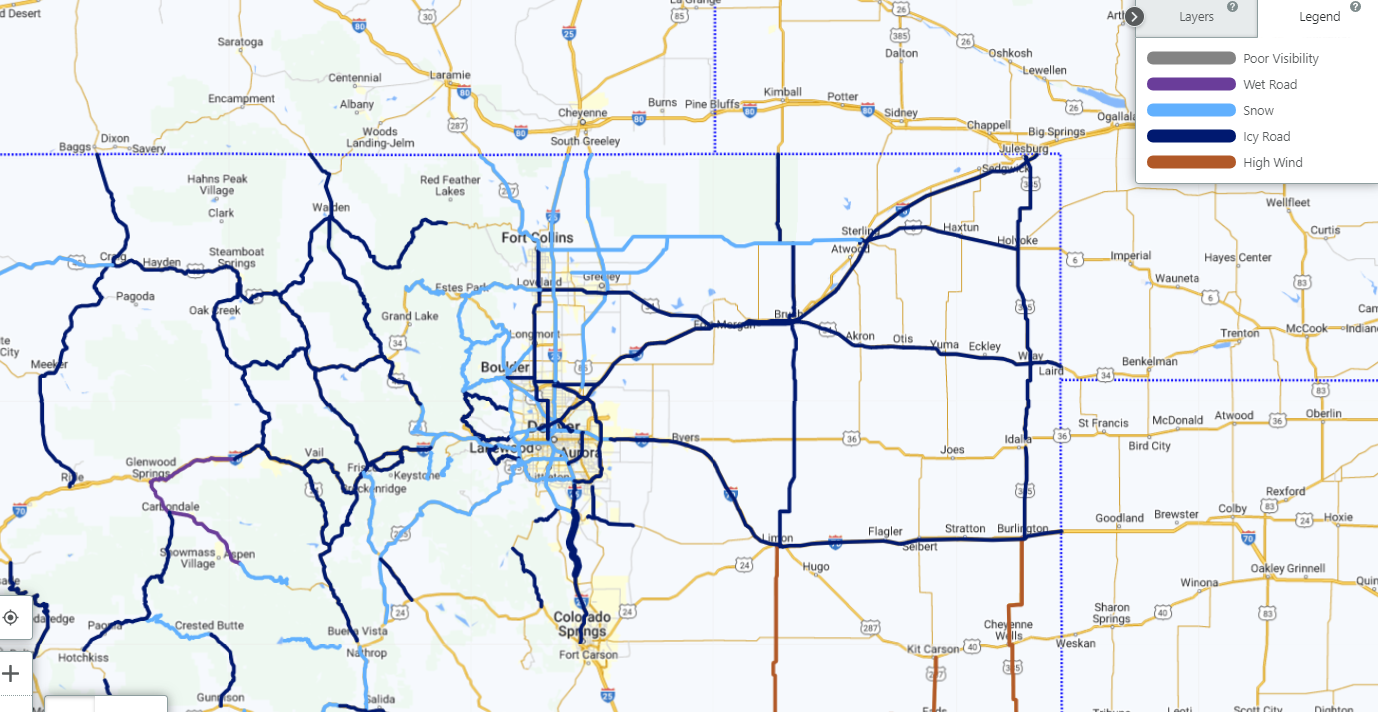 The timeline for this heavier snowfall is shown here, showing the continued snow showers with the next possible (as indicated in overnight and morning data) heavier band will be in the afternoon, then we will clear.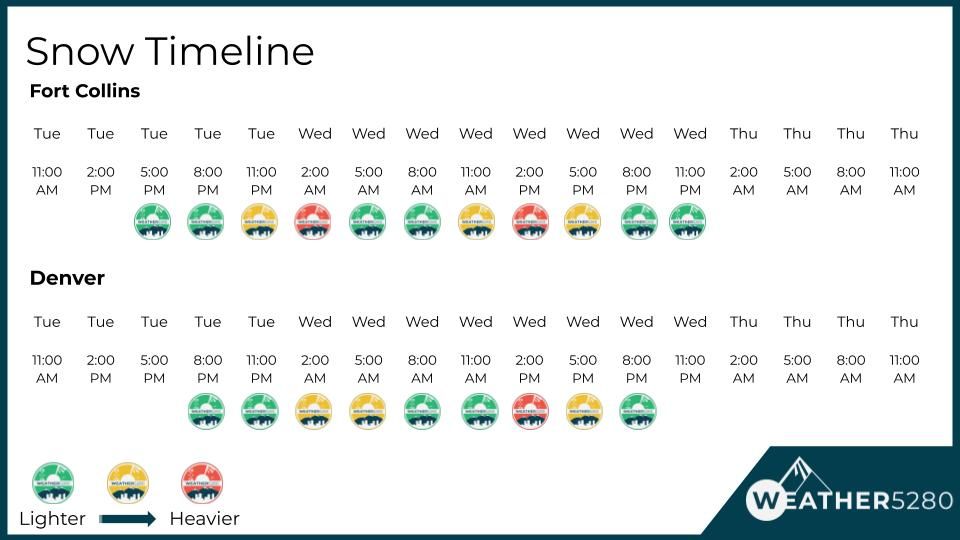 With that timeline in mind, winter driving conditions will continue at times today, especially between lunch and dinner. The most severe of travel impacts for the state will be in the mountains.
Now onto the additional snow on the way. Again, additional snow from the time this post is published ( 7 am Wednesday). For most of the metro areas, a Trace to 3" additional is on the way, higher for the higher elevations. Several more inches possible in the foothills and mountains west of I-25.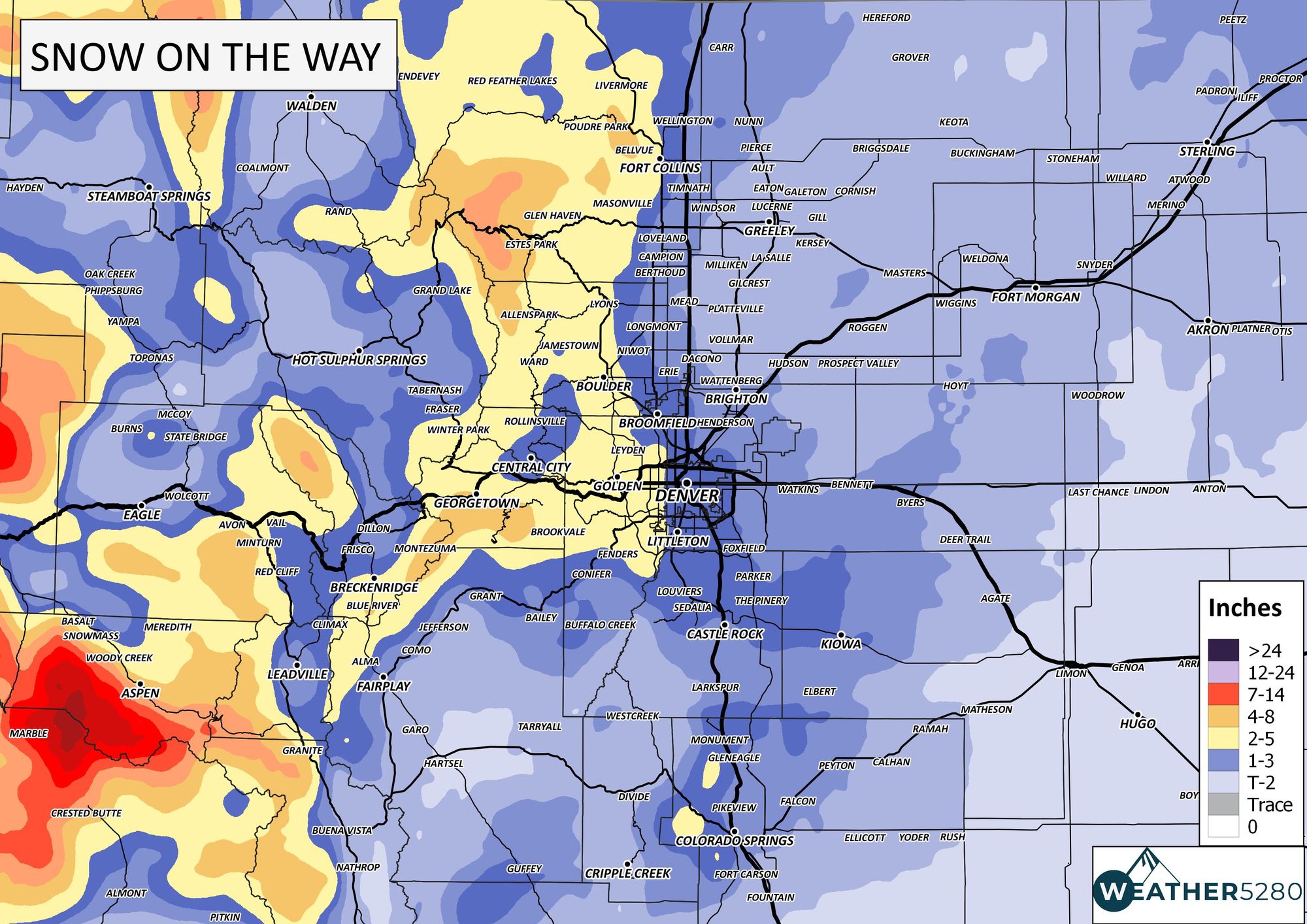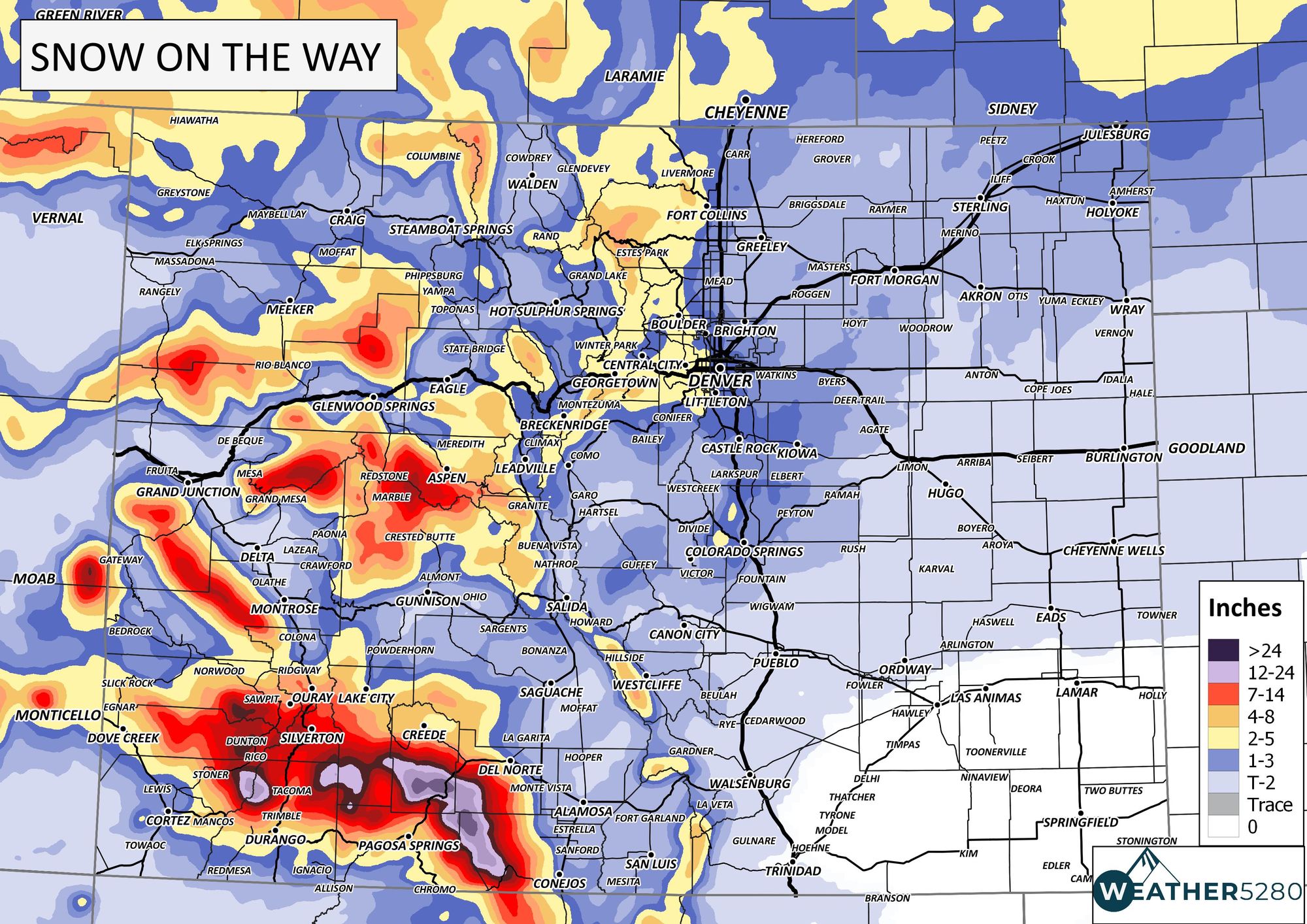 Temperatures will struggle today, so a chill to go along with the snow. We will have warmer temperatures to discuss tomorrow in a post that will also have our snowfall forecast verification.
As we say, "Don't get left out in the cold!" – subscribe to our email list today – we send you an email when there's important information and forecasts to deliver.