The state has had an active week and that continues through this weekend. Metro areas will be clearing and warming but occasional gusty wind will blow snow back onto cleared roads. In the high country, heavy snow continues - particularly, the San Juans in the southwest corner.
For Denver, the hourly planner through the weekend does warm-up.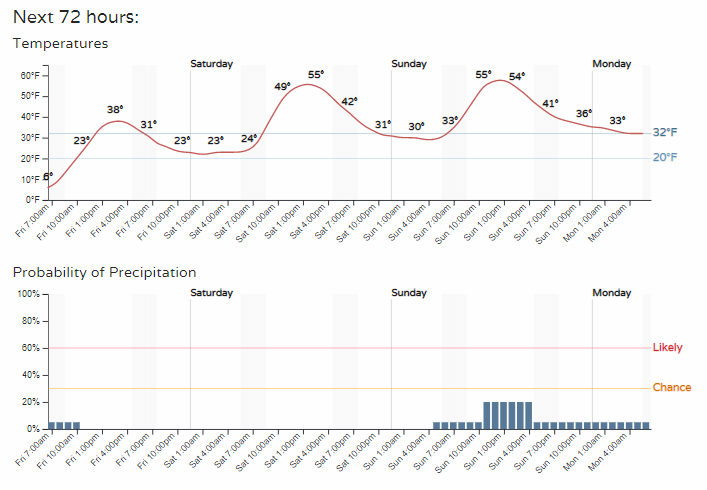 Areas to the north and east of the city, down along the Platte River may not warm very much today as compared to other locations. Low clouds/fog will hang out in lower areas of the northern Front Range and also over southern Colorado today, too.
Here are daily forecasts for the high temperatures today through Sunday.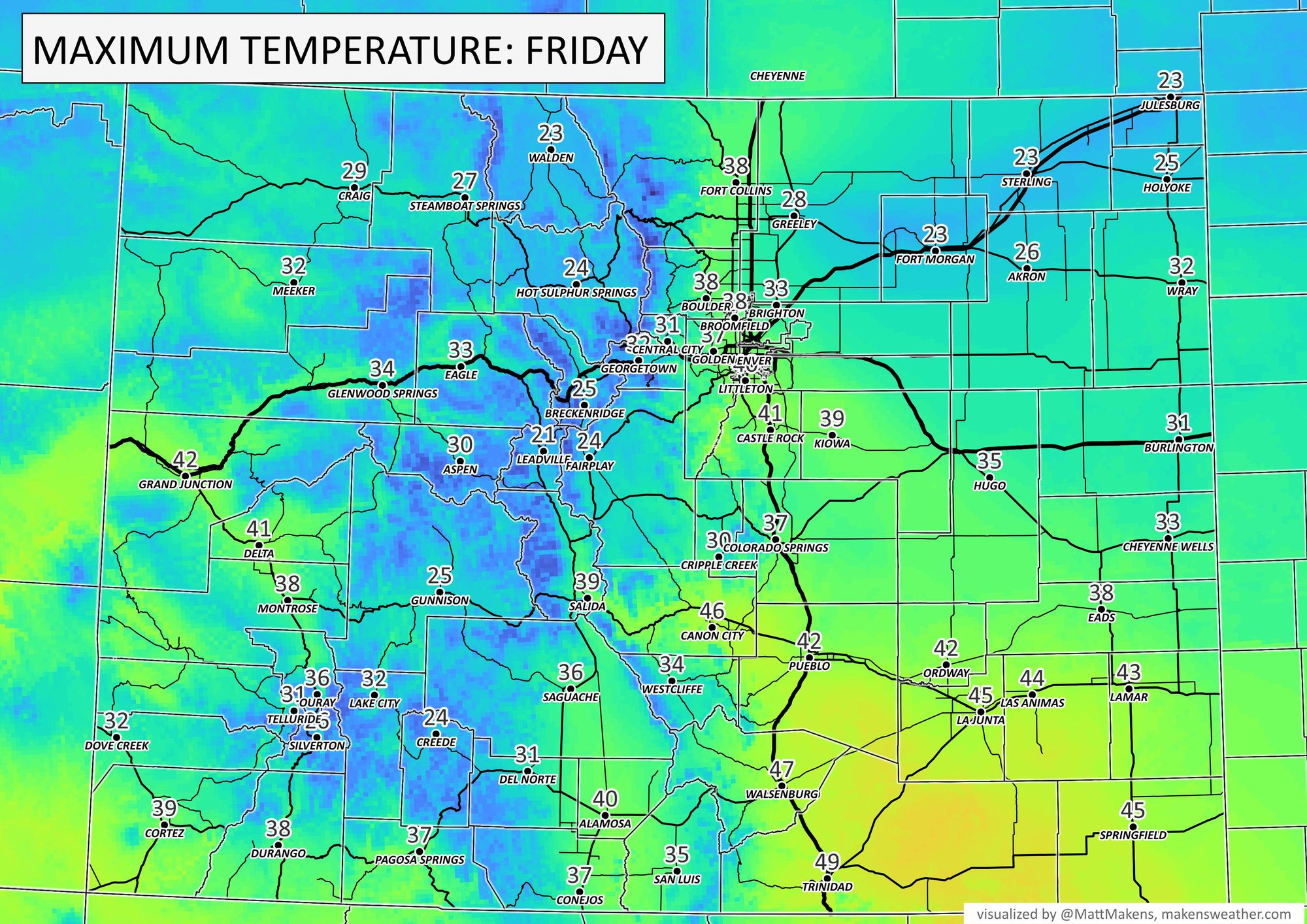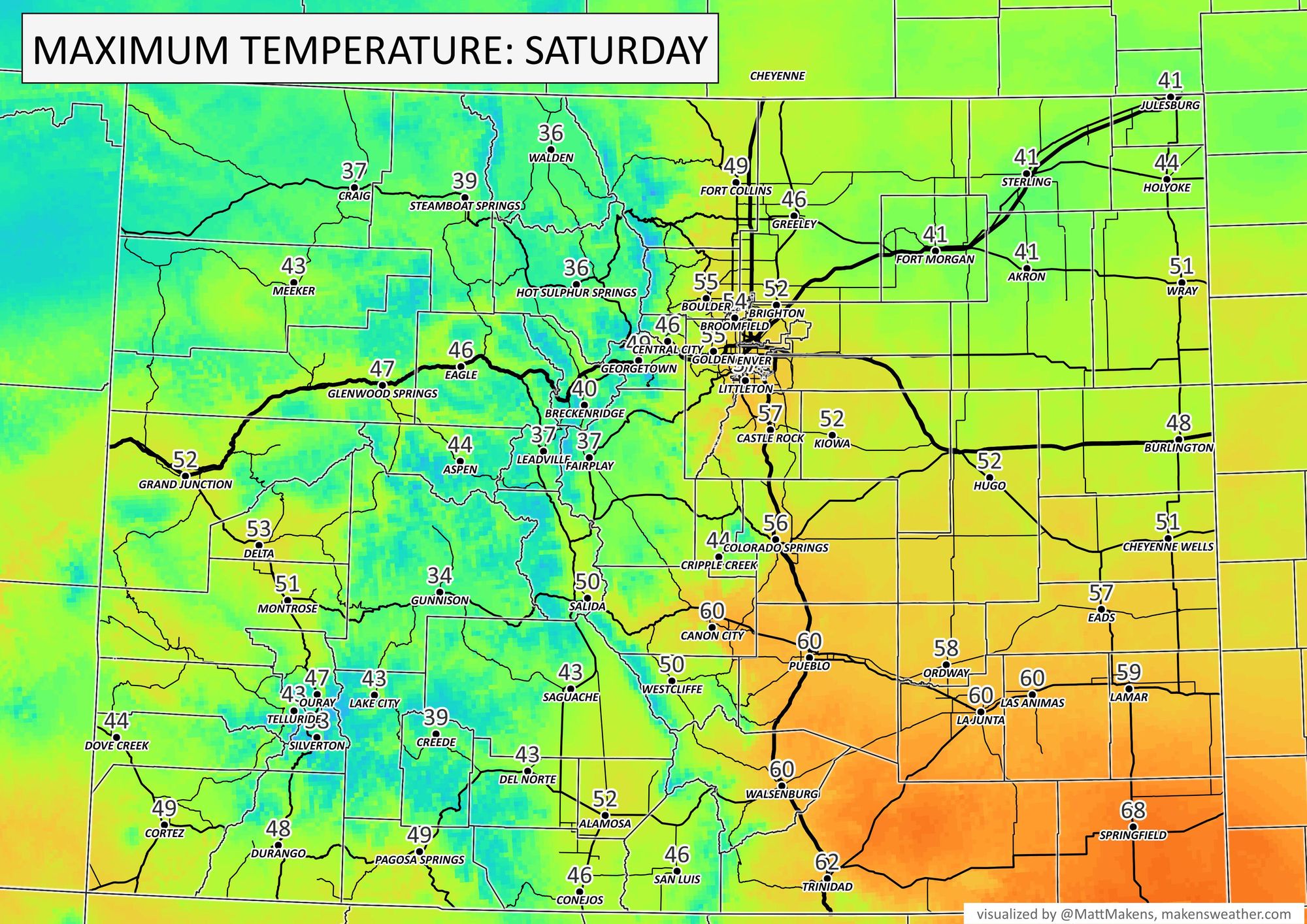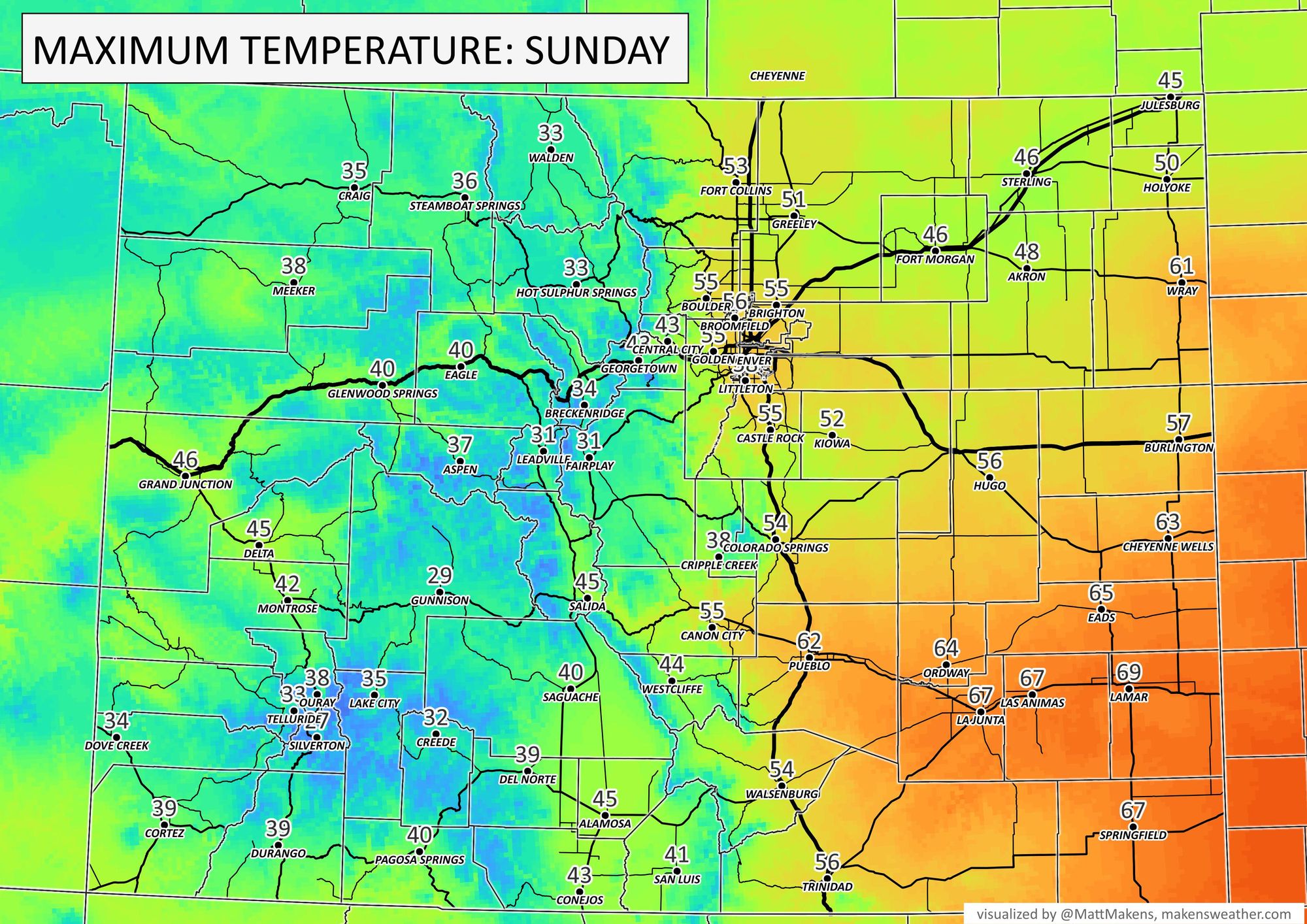 Aside from temperatures, let's look at snow. In the mountains, an active Friday with heavy snow. Then, more snow continues this weekend, especially Sunday. But, by a relative index to severity, it is a better travel weekend than the week we just had.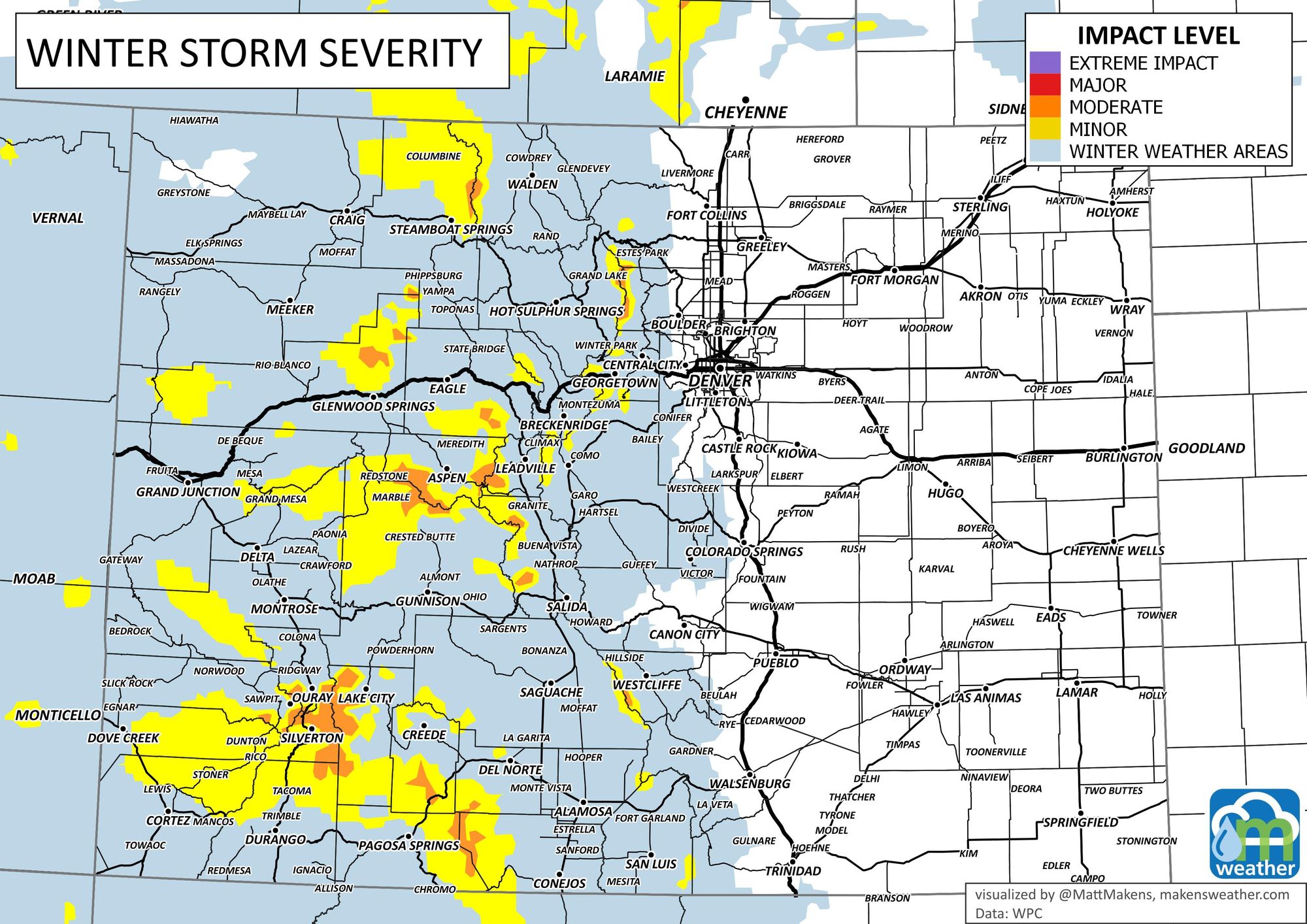 The additional snow is shown here, with the San Juans in the southwest and the Park Range (Someone at Steamboat Resort must have paid a lot of money for the incredible snow they have had this season) in the north catching the most today through the weekend.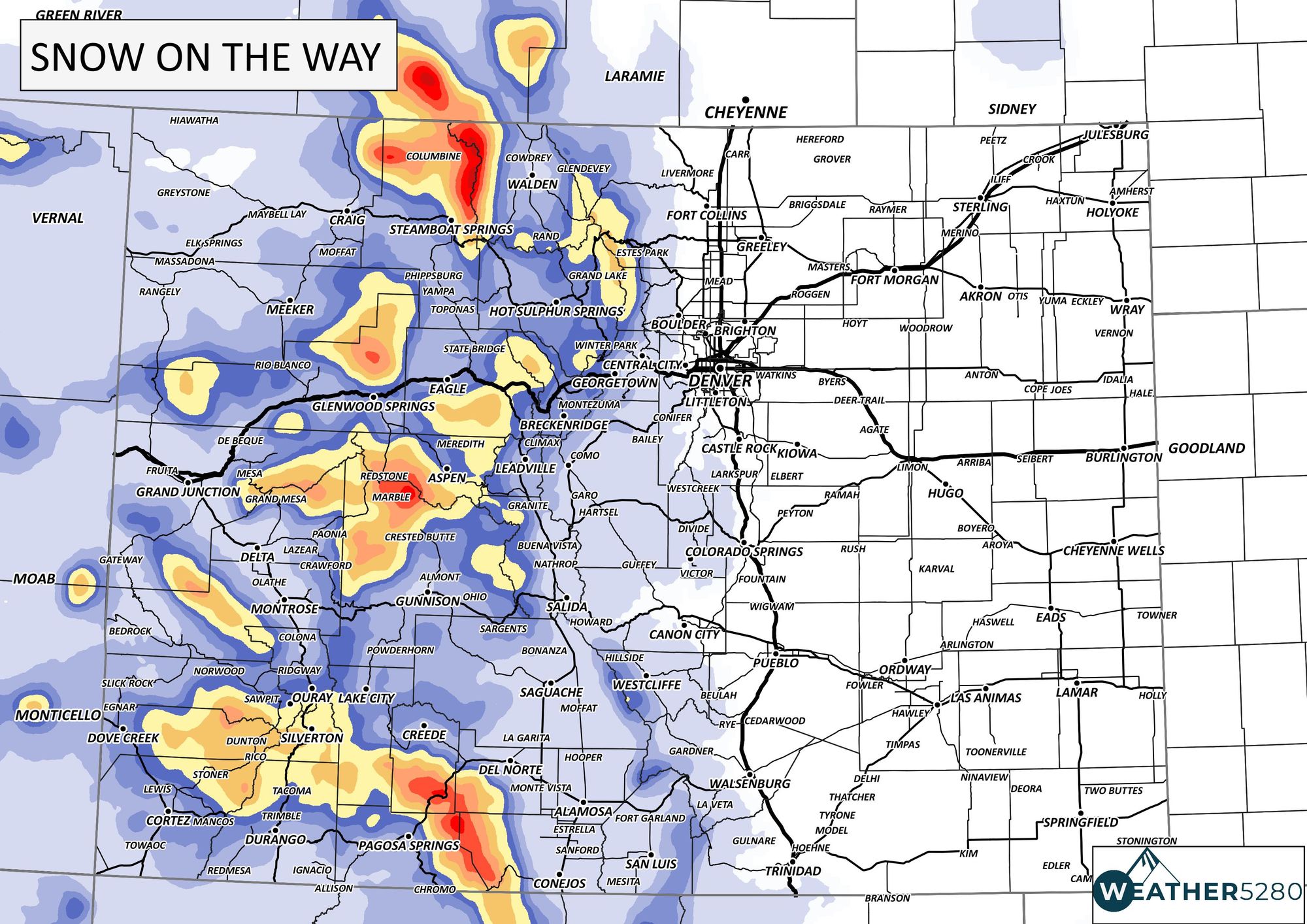 Up above, the hourly planner for Denver showed some very low-end chances for showers later this weekend. Although possible to see rain/snow, the chance - as shown - is quite low. If anything should change in that, we will let you know – subscribe to our email list today – we send you an email when there's important information and forecasts to deliver.