Once again the internet is abuzz as some weather models are again producing a significant storm across the region next week. While the potential exists for this to come to fruition, uncertainty is extremely high at this time, with anything from cool and unsettled to cold and snowy on the table for Denver, the Front Range, and eastern plains of Colorado.
It won't just be one system we'll need to watch for the coming week, which will add a bit of complication to communicating the forecast. Many of the snow maps going around right now include multiple storms, any one of which could be a direct hit or big miss for our area.
(Very) roughly speaking we see one system move through midweek (Tue-Wed) and another late in the week (Thu-Sat). Both are likely to bring some chilly air to the region, and both could produce some snow for many of us as well.
There are a lot of tools to uses to get an idea of confidence in any given scenario. While many of the "operational" forecast models are producing heavy snow across the region (particularly with the second system), when we look at their ensembles we see a rather large spread in potential solutions.
If, for example, we look at the GEFS (GFS ensemble) model for the coming week, we see each of the 30 different ensemble members seems to have a different idea on when and how much precipitation we will see from each system. While we do see two clusters around both systems, some - you'll note - just when you find a member with heavier precipitation for a six hour period (dark green) the member up or down from that one has much lighter (or even no) precipitation for the same period.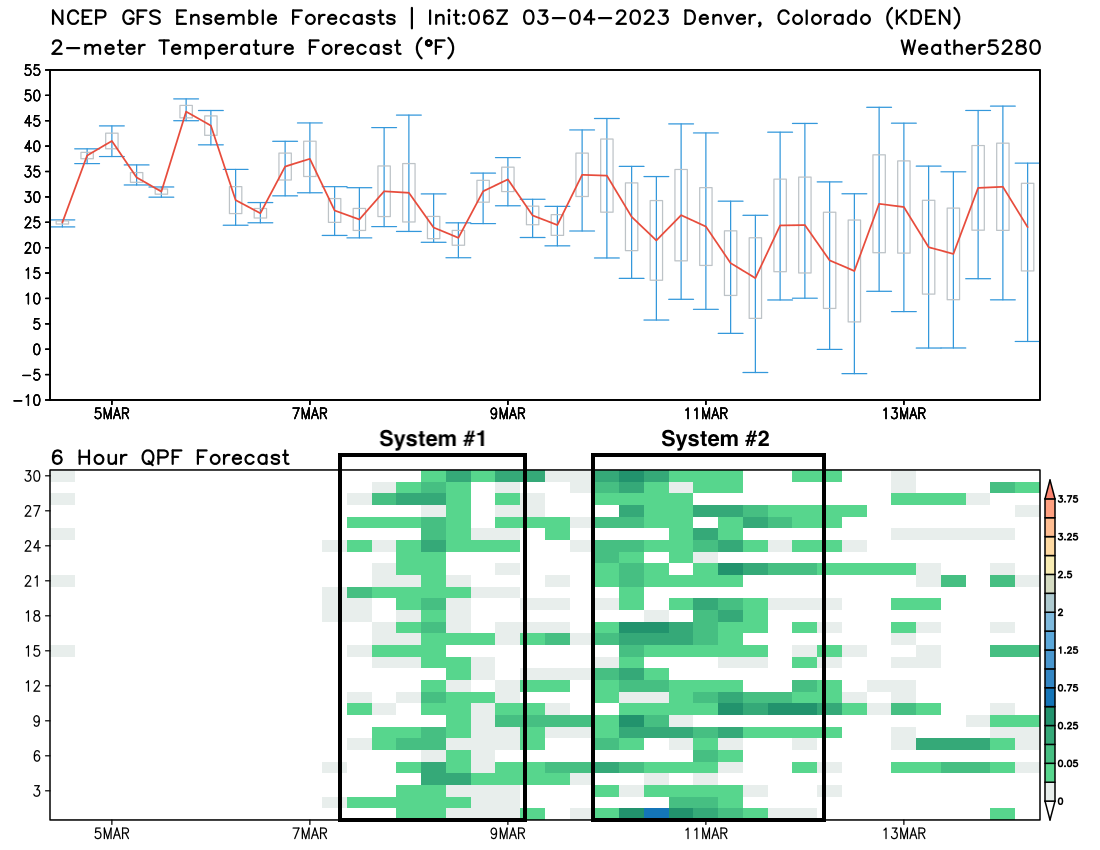 The takeaway from the above is that instead of a clear "the big one is coming" it's that a generally chilly and unsettled period lies ahead.
So, with high uncertainty established, we should also recognize the potential on the table. It is March after all (Denver's snowiest month on average) and the pattern is a rather impressive one for both snow and cold across the CONUS. It's awful hard to sit here and not acknowledge the potential for a good March snow across Northeast Colorado later this week.
We think if either storm is going to do something meaningful it's most likely to be the one that moves through in the Thu-Sat timeframe.
Both the GEFS and European ensembles show a pretty good trough carving out across the area by late week. Both show a bit of a northerly bias, which if you recall the last system that largely missed us should lend some pause to believing the snowier solutions (for Denver etc.) that are being thrown around.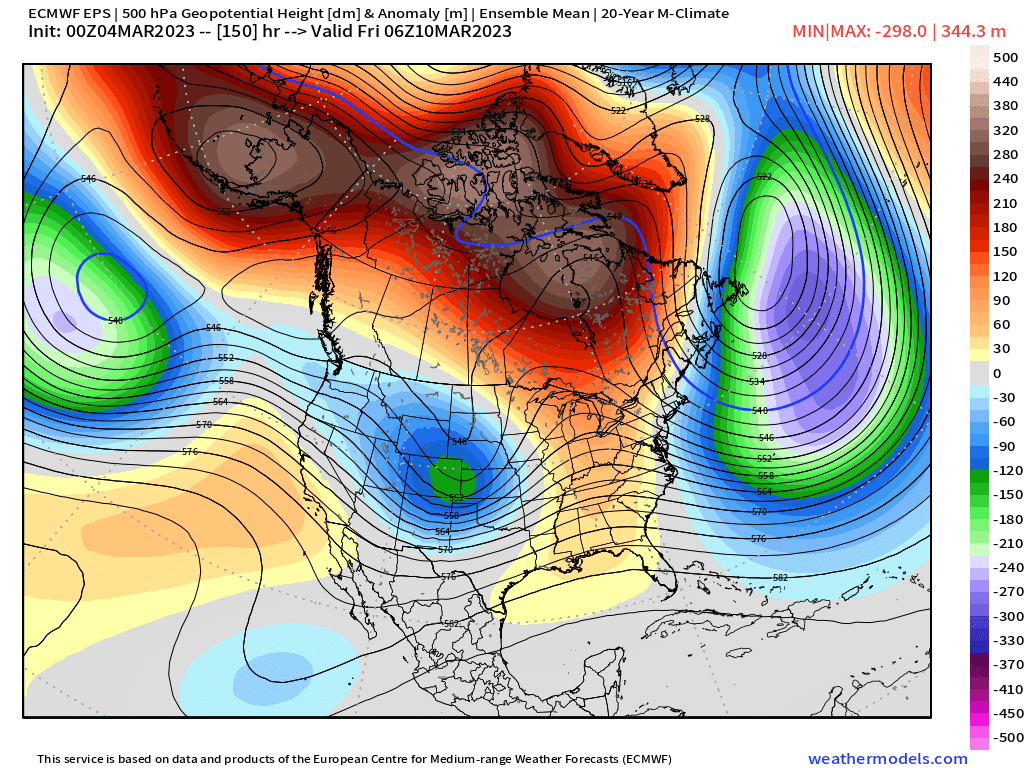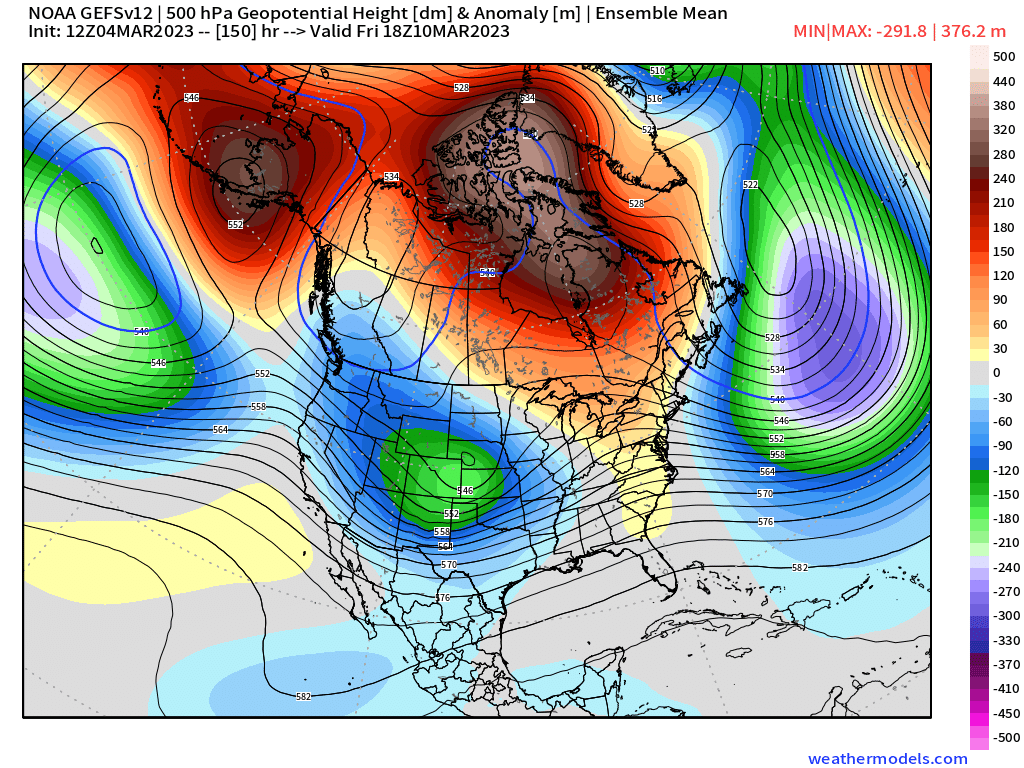 If you compare those two image to the operational GFS below, you'll note the focus of the energy is further south than its ensembles, in frankly a pretty great spot for snow across northern Colorado if it ends up being correct:
Even with the ensemble members generally being further south with the late week system, the combination of the two in the gamblers below shows pretty good potential we'll see some measurable snow along the Front Range this week: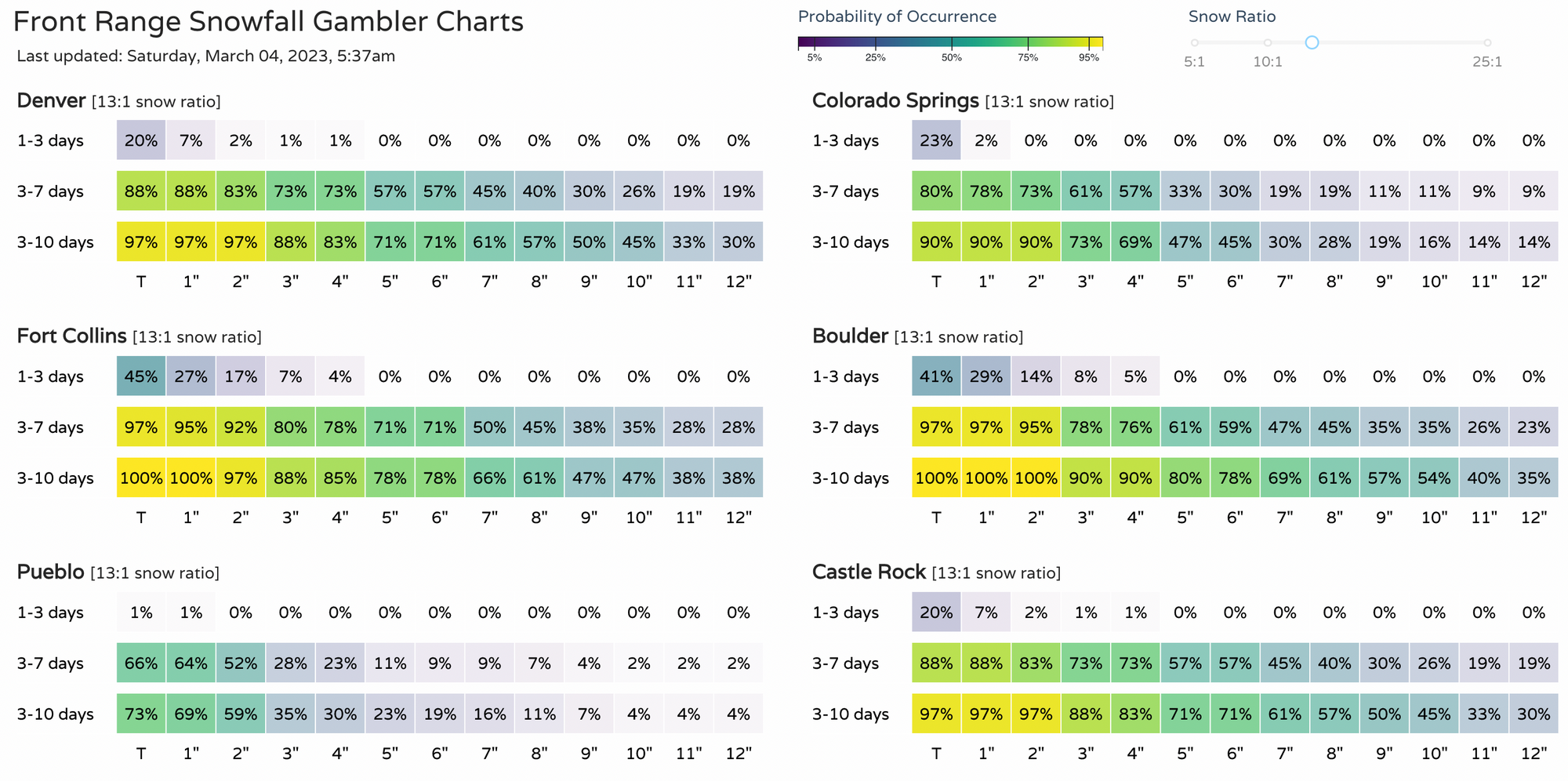 No need to get hung up on the details just yet, but get out and enjoy the weekend, even with the wind(!) as it looks like we'll have a bit of weather to track next week - ESPECIALLY COLD!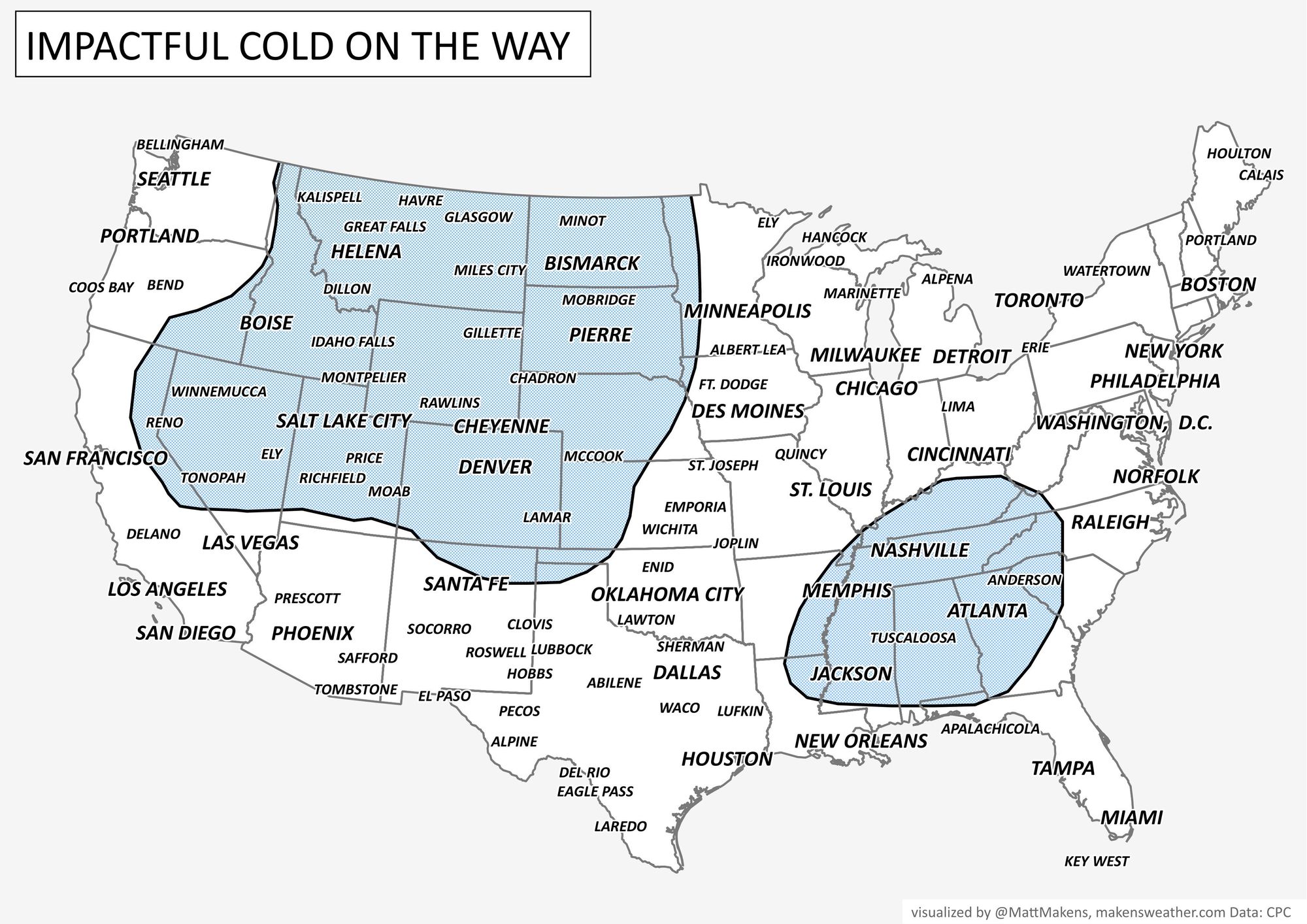 As we like to say here at Weather5280, "Don't get left out in the cold," – subscribe to our email list today – we send you an email when there's important information and Colorado forecasts to deliver.