The fog this morning, as we discussed in yesterday's forecast, focused on the Front Range creating a sheen of ice coating on a lot of cold surfaces. A winter weather advisory had been issued to cover the travel aspect of that threat.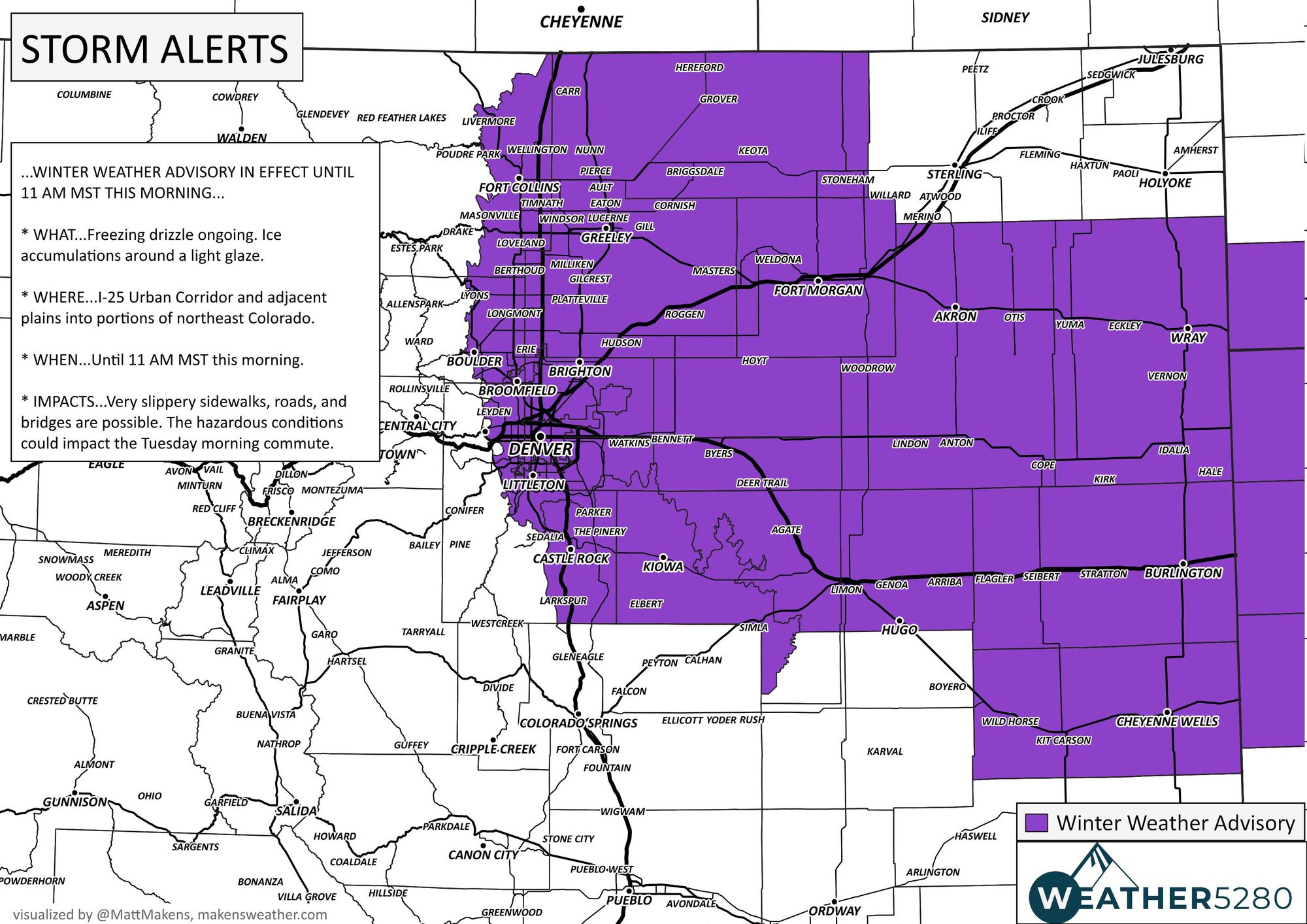 The alert runs through 11 am.
For the Denver area and Front Range we will see the low clouds and fog thin throughout the day but there may be more on tap tonight, especially around Colorado Springs. Here's an animation to show the thickest fog (black areas) and how they shift around during the next 48 hours.
Colorado Springs and the Southern Front Range may have icing on the way tonight if that fog pans out to be as thick as currently projected. One difference tonight versus last night is that the wind will potentially be strong and that may limiting the icing for Wednesday morning, plus temperatures are to gradually warm up also.
Temperatures don't have much recovery in them today, but we will have some warmer days ahead and through the early part of the weekend - at least.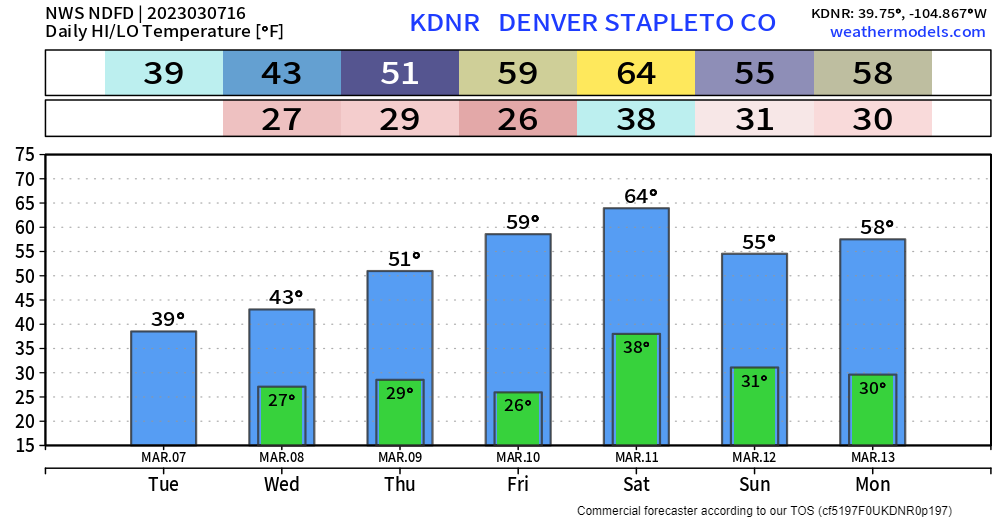 That little dip in temperatures Sunday is to be seen, but is part of the ongoing weather pattern shift that we are seeing this March. We discussed this in our March outlook already, but a cooler and stormier trend for the Eastern U.S. is trying to take shape.
This video walks through the outlook for the next 10 days in general terms for the country.
For Colorado and the region, right now the heaviest snow activity to come with any bouts of cold will focus on the mountains and then the plains northeast of the state. Heavy rainfall events are more likely from Kansas southward to Texas.
For the next several days, Denver does have a chance at some moisture, perhaps a bit more icing, but low-end chances with minor totals as we have discussed previously.
So, for now we are talking about fog and warming temperatures. We will keep you posted on any potentially cooler weather with rain and snow chances this weekend in a future post – subscribe to our email list today – we send you an email when there's important information and Colorado forecasts to deliver.