After a quiet start to the week a bit of an uptick in active weather across the state beginning today and carrying through the end of the week and into the weekend. While no epic April snow is in the forecast, some of us may see some snow showers from time to time over the coming days, as well as rain, plentiful gusty winds for parts of the state, and even some early season thunder to boot.
The hourly planner for the Denver area shows the uptick in precipitation chances later today and the cooler and more unsettled pattern we expect through the remainder of the week and into the coming weekend: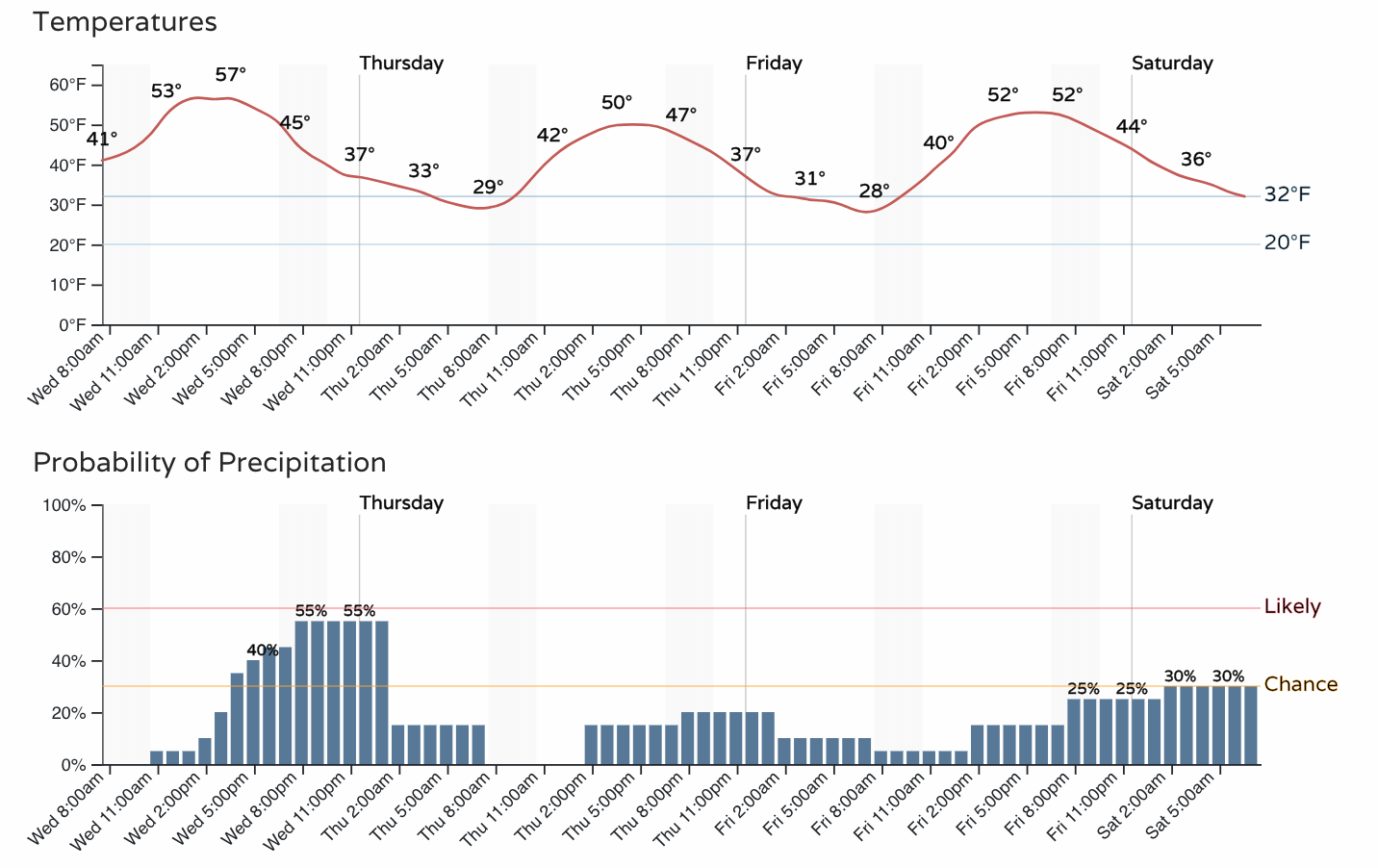 While no, we aren't expecting any severe weather to develop this afternoon across Northeast Colorado, some thunder showers may pop up for a few of us. The SPC shows us that most of the more extreme weather will be well to our east today, but some thunderstorms are possible for our area Wednesday: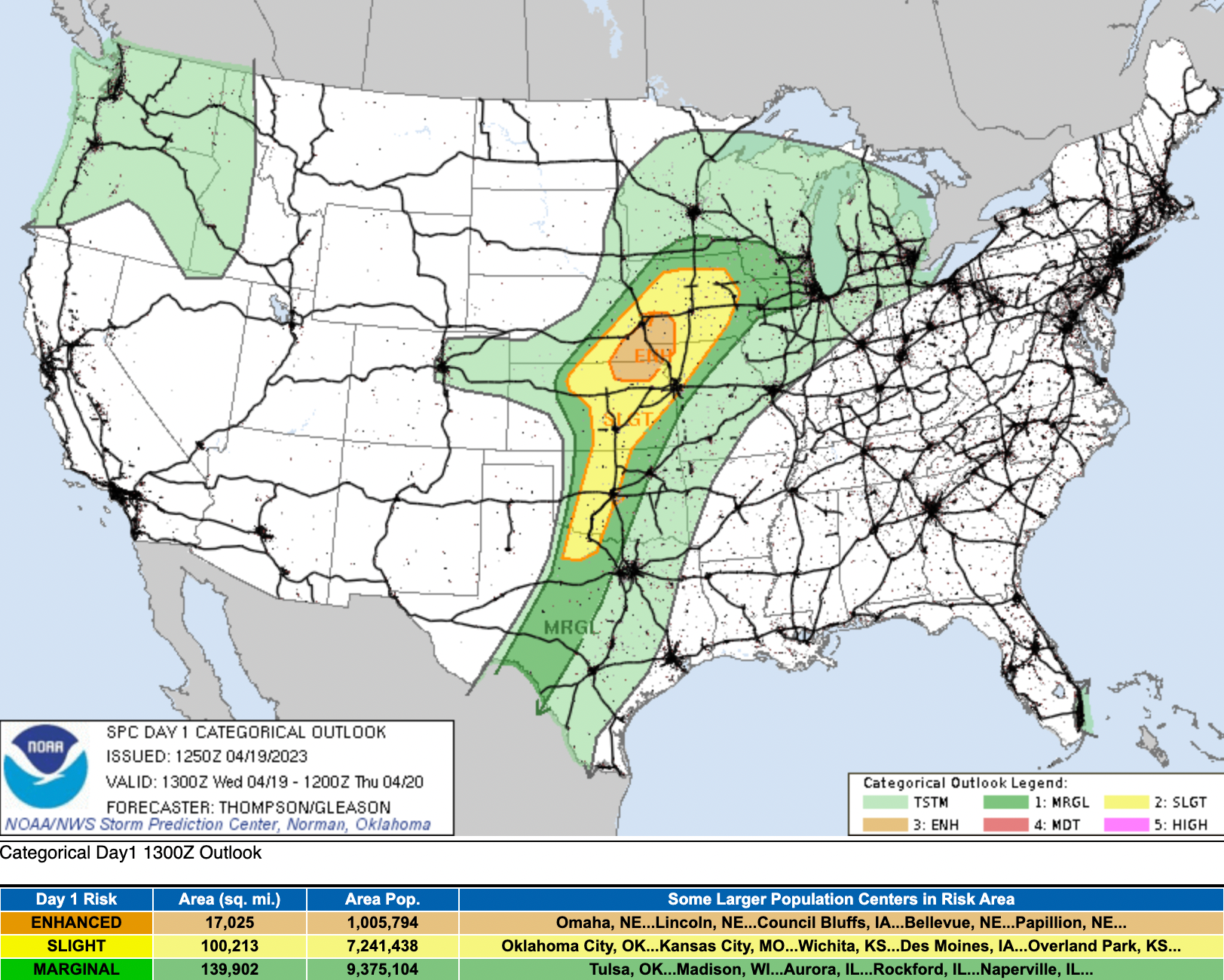 Most guidance shows temperatures being marginal at best for snow at lower elevations Wednesday evening, and much of the precipitation coming to an end tonight before it's cold enough for snow. That said, a couple high-resolution models do show some potential for rapid cooling and at least brief moderate snow showers to develop across parts of Northeast Colorado this evening, so something to watch for just in case.
For our part, we think the central mountains may pick up 3 - 8" of snow today and tonight, with widely scattered 1 to 4" across the front range foothills. IF portions of the plains manage some snow, we see a Trace to 3" being possible, but don't see that those totals being widespread – think spring convective showers, where the action will be very hit-and-miss.
Our snowfall outlook:
For some, the precipitation totals will add up nicely over the next few days. After today's precipitation that moves through, the next best organized chance will come Friday night into Saturday morning, where a bit more snow will be possible in similar fashion to today and tonight.
In all, the European model shows 0.2" to 0.4" of precipitation along the urban corridor through Saturday night, which if true would no doubt be welcome moisture. For the mountains, perhaps a bit more, with precipitation falling the the form of snow at higher elevations.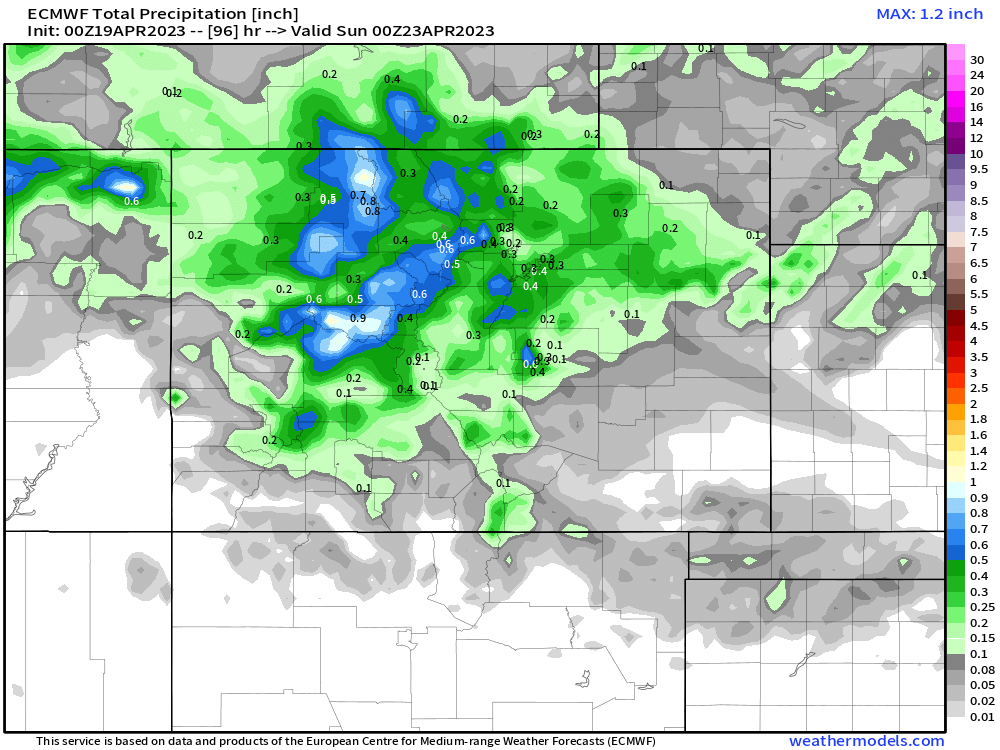 While some nice moisture possible for the northern and central portions of the state over the next couple of days, this isn't the case for all of Colorado.
Gusty winds today mean a Red Flag Warning is in effect for southern Colorado with critical fire danger across the Southeast Plains. Conditions improve a bit Thursday, but fire danger will remain elevated for non-snow covered portions of southern Colorado to end the week.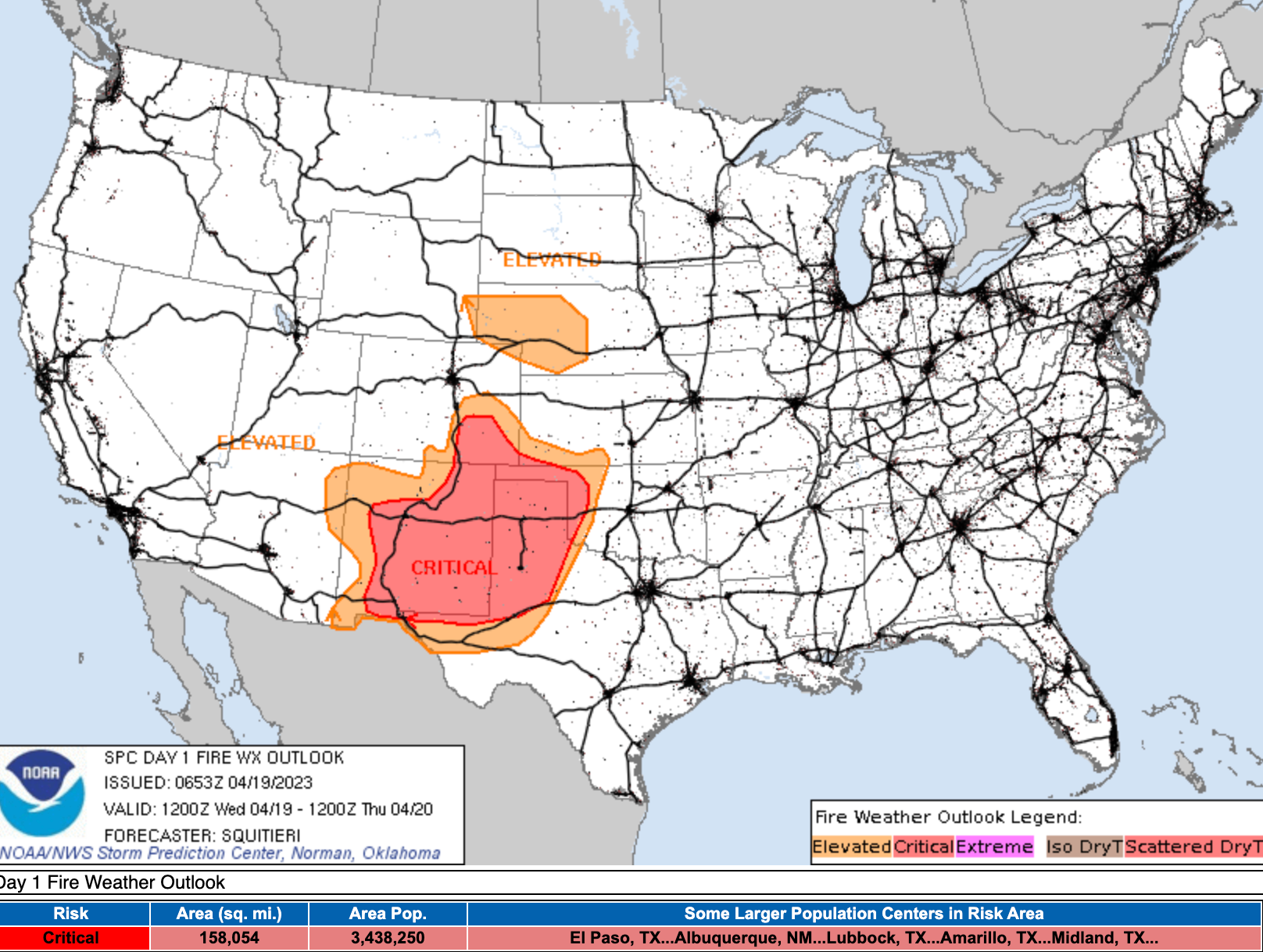 We'll see how things unfold this evening (keep us posted below!) and keep an eye on future precipitation chances as we end the week and kick off the weekend, offering updates as needed!