Well, forecasting snow in late April can be a downright ugly task. We no doubt had plenty of hedging in our posts leading up to last night's event, but still... for the few places we had meaningful snow forecast it looks like it overwhelmingly under performed.
Snow and precipitation totals through 7am Wed
In many respects, the forecast held up just fine. Speed, timing, precipitation totals, track, and even the high uncertainty of the snowfall forecast.
Through midnight, Denver International Airport reported 0.31" of rain, with little addition to that this morning it appears. Other parts of the metro did much better, you'll recall that DIA was expected to be the poorest performer of the night.
CoCoRaHS totals through 7am show much of the metro area picked up more than 0.8" of liquid (yay!) with upwards of 1" being reported in many locations especially south and west of central Denver.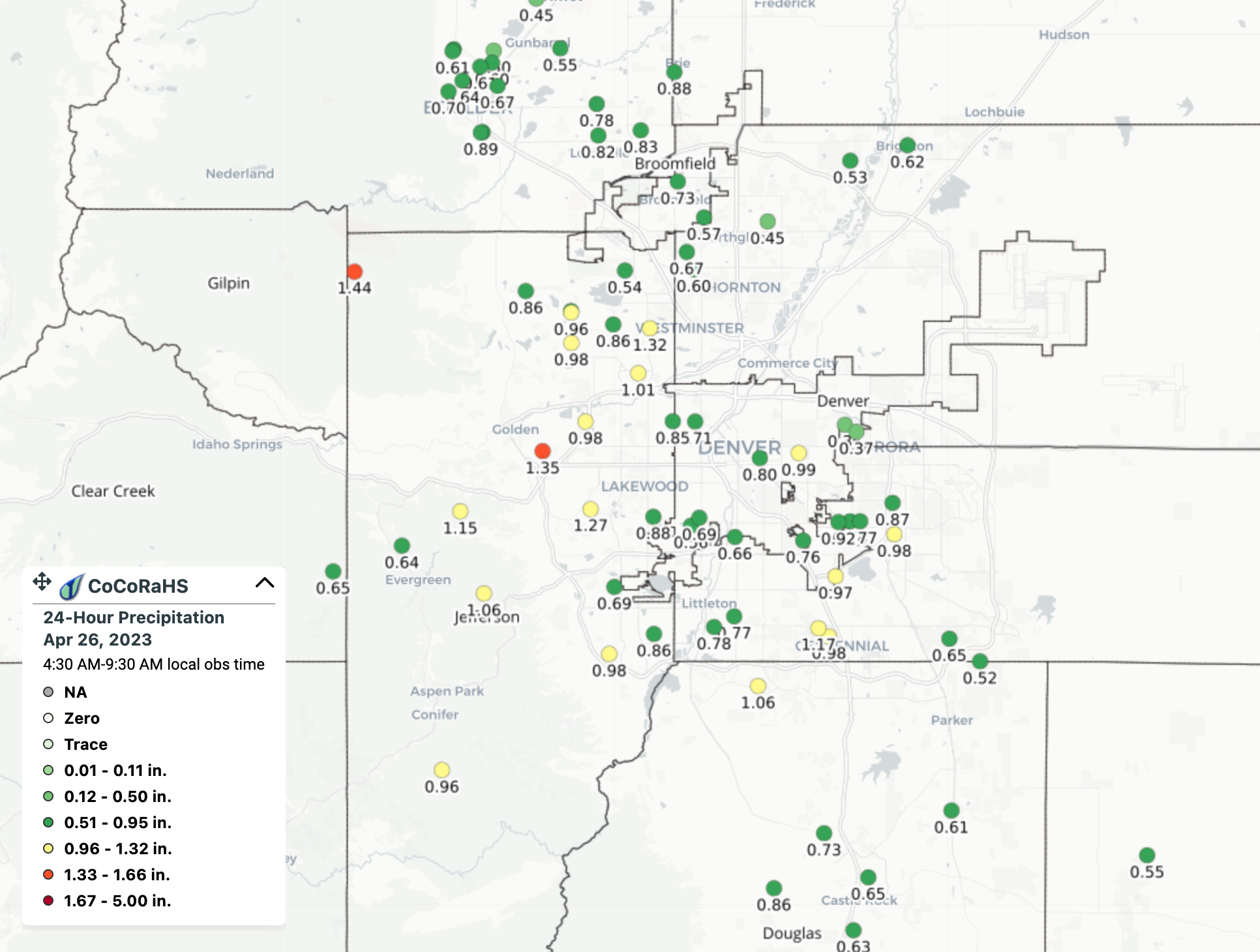 A similar story for Colorado Springs, which may not be digging out from deep snow this morning, but can rest easy knowing some good moisture was delivered by this storm: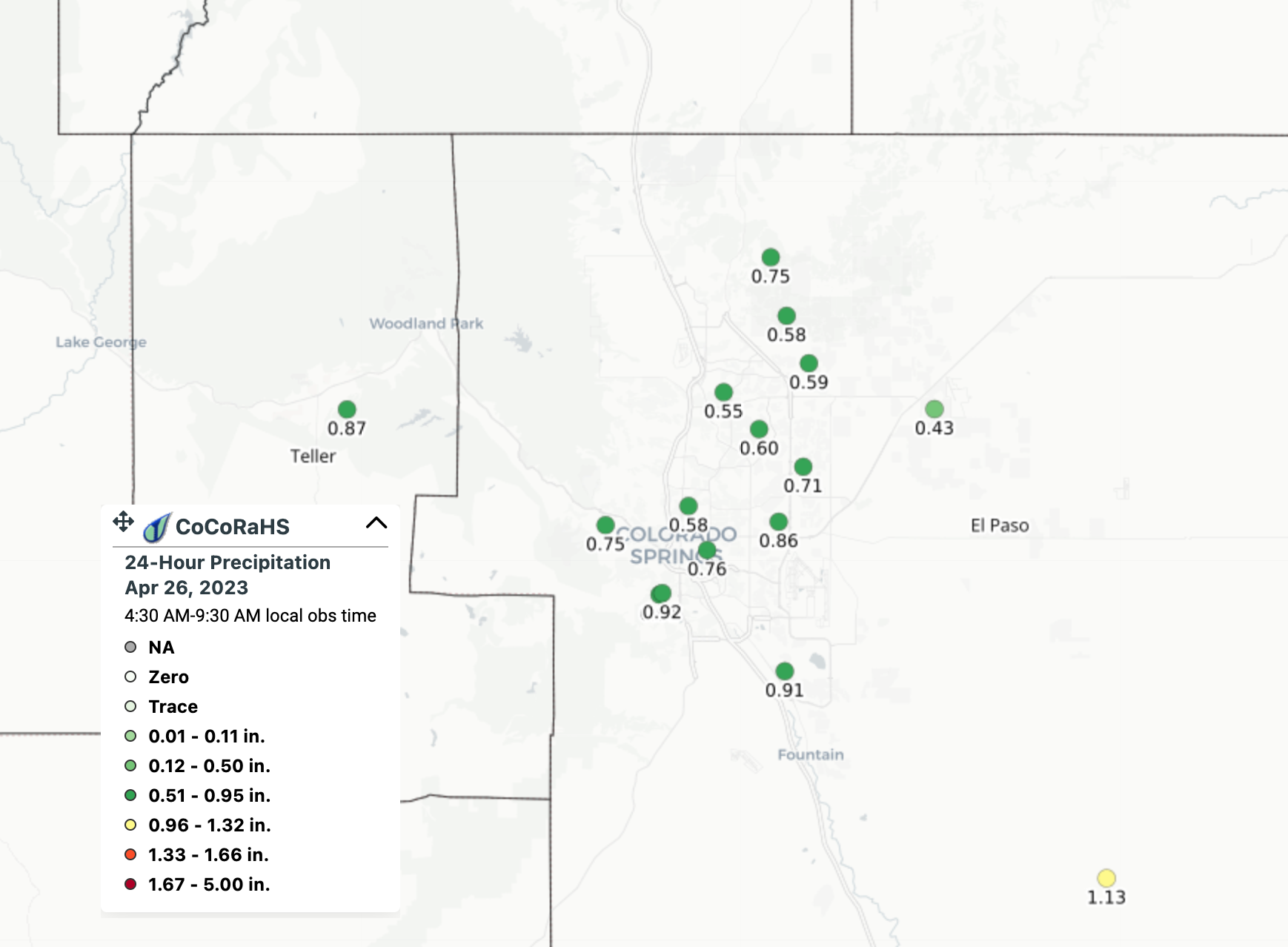 Here is a look at precipitation totals through Wednesday morning from across the state: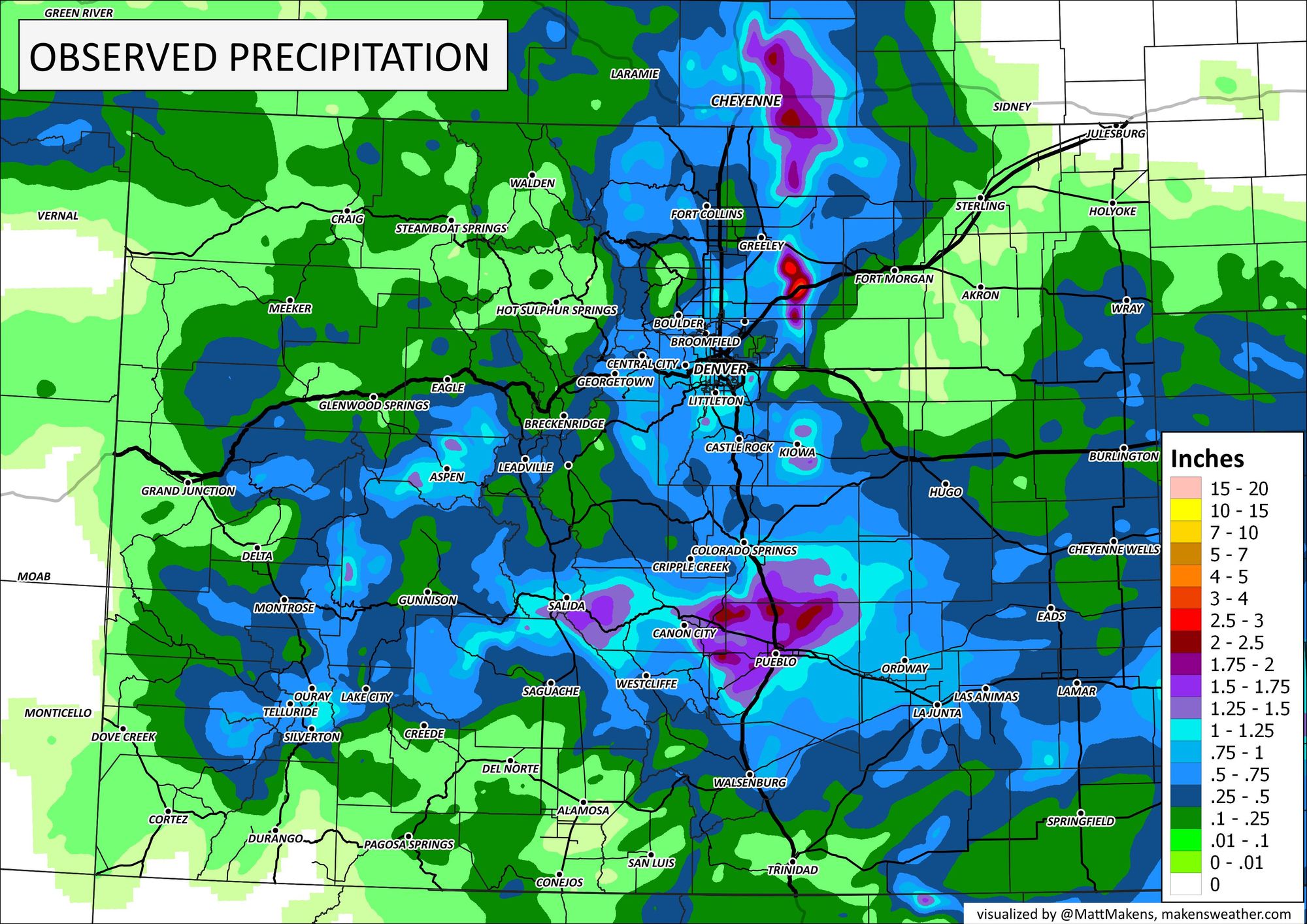 As for snow... well, not a huge snow producer in the end. Hard to stack up those snow totals when temperatures are in the 40s!
The greatest totals we've seen so far today are from Coal Creek Canyon with some 8 and 9" totals reported at elevation there. Evergreen looks like it picked up from 3 - 7", and nothing but a big bust for the Palmer Divide, with 4" being the high-end we are seeing and that coming from the Monument area.
Here's a look at snowfall totals ending Wednesday morning: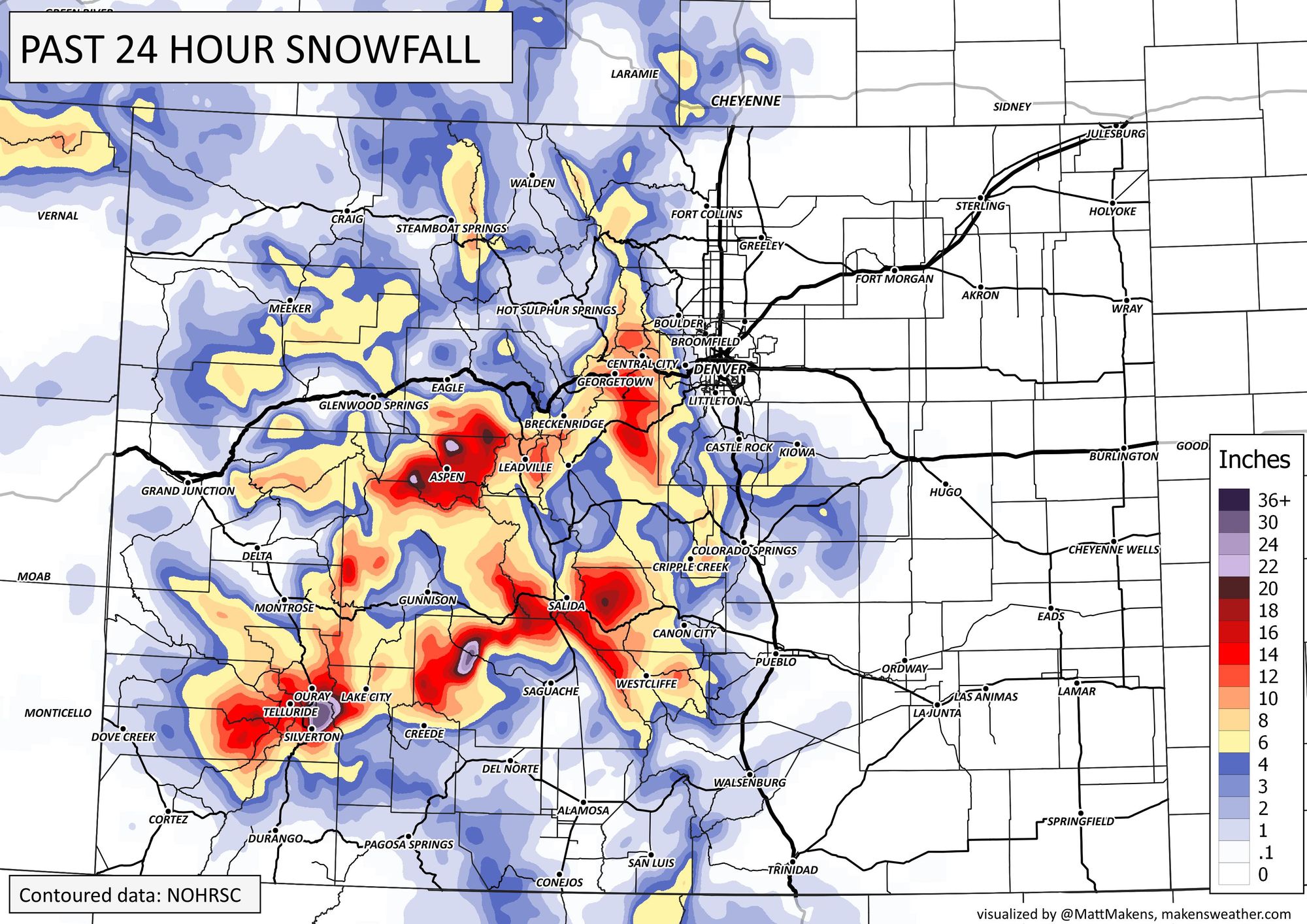 Storm ongoing across Southeast Colorado
The heaviest precipitation has moved east of Colorado this morning, but rain and snow continue across southern Colorado and will for some hours before the storm finally exits later Wednesday. Here is a look at radar as of early Wednesday morning: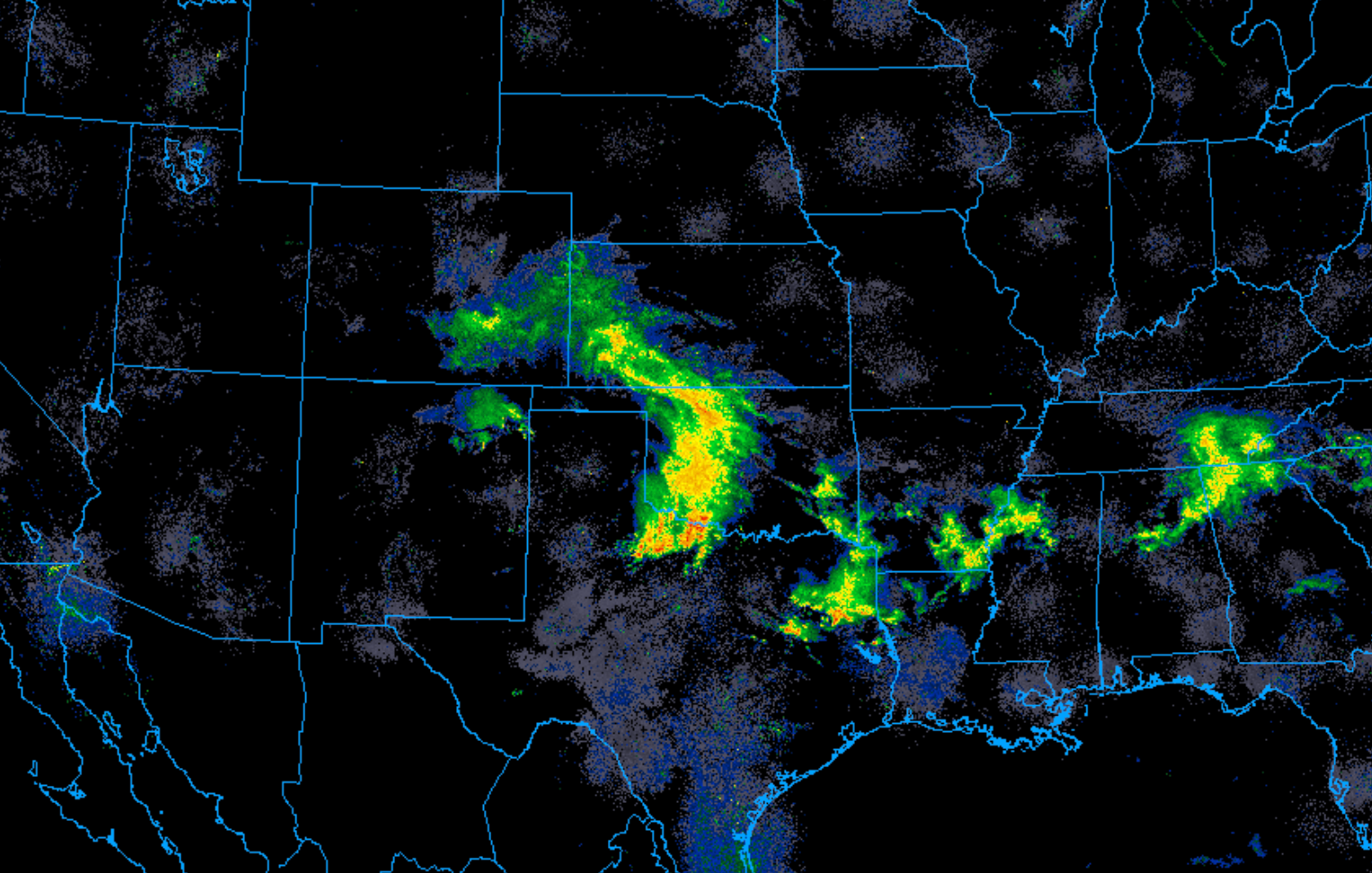 Some scattered rain and snow showers remain across the greater Denver area as well, but as you can see below the bulk of the additional precipitation is expected across south-central and southeastern Colorado today, with still quite a bit more storm to go across the SE Plains: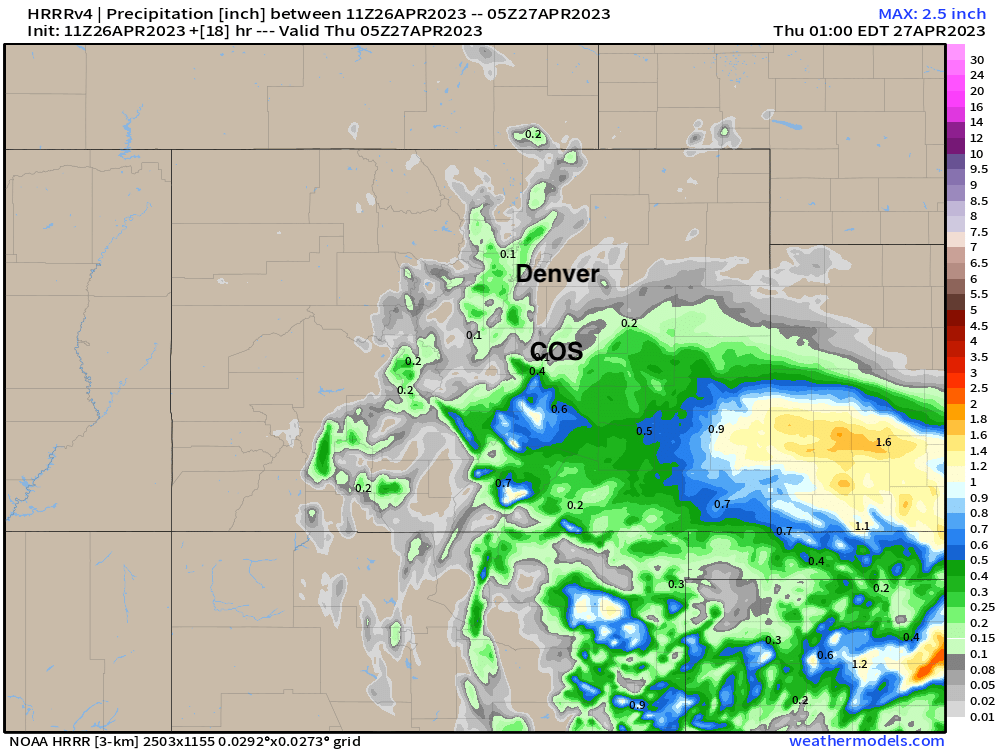 More rain and snow in the forecast Thursday PM
Another quick-hitting system is hot on the heels of this one as it exits the state.
The hourly planner for Denver shows temperatures near 50°F today, into the mid 60s Thursday, but showers and storms developing Thursday evening and carrying overnight as another cold front slides through and brings another round of rain and snow to the region.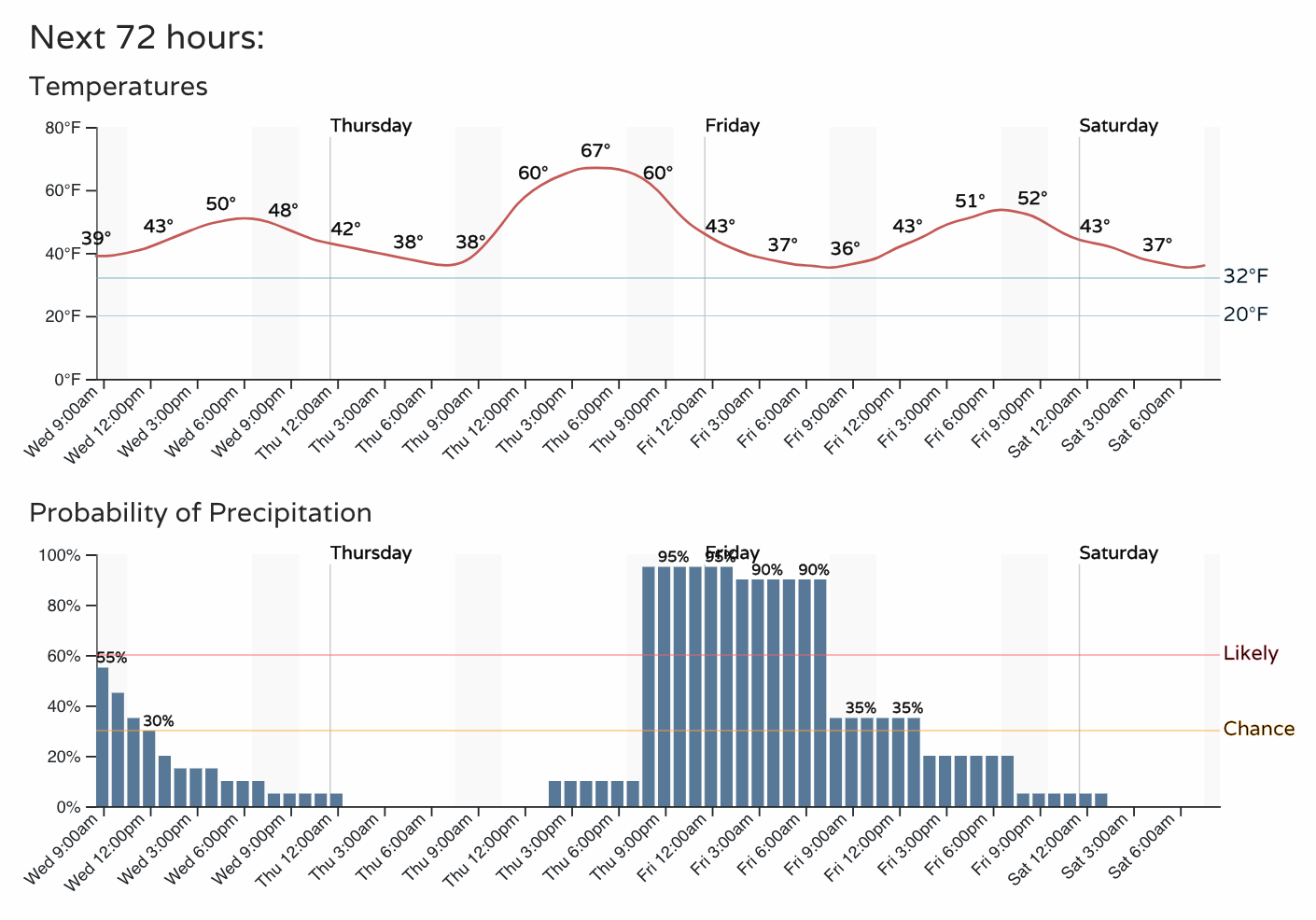 Many of the same areas that managed snow last night will see more snow with this system, with some mixed precipitation or even rain changing to snow in Denver as well by late Thursday night.
The difference with this one might be across the Palmer which could see a bit better setup for snow than it ultimately did with last night's setup. Several inches will be possible for Castle Rock, Monument, and Elizabeth as the data looks right now.
We'll let this current system clear then throw another update at you with forecast totals, but I like the overall look from the European this morning, so I'll share below. Maybe 2 - 5" for higher elevations west and south of Denver, with a Trace - 2" for the Denver area.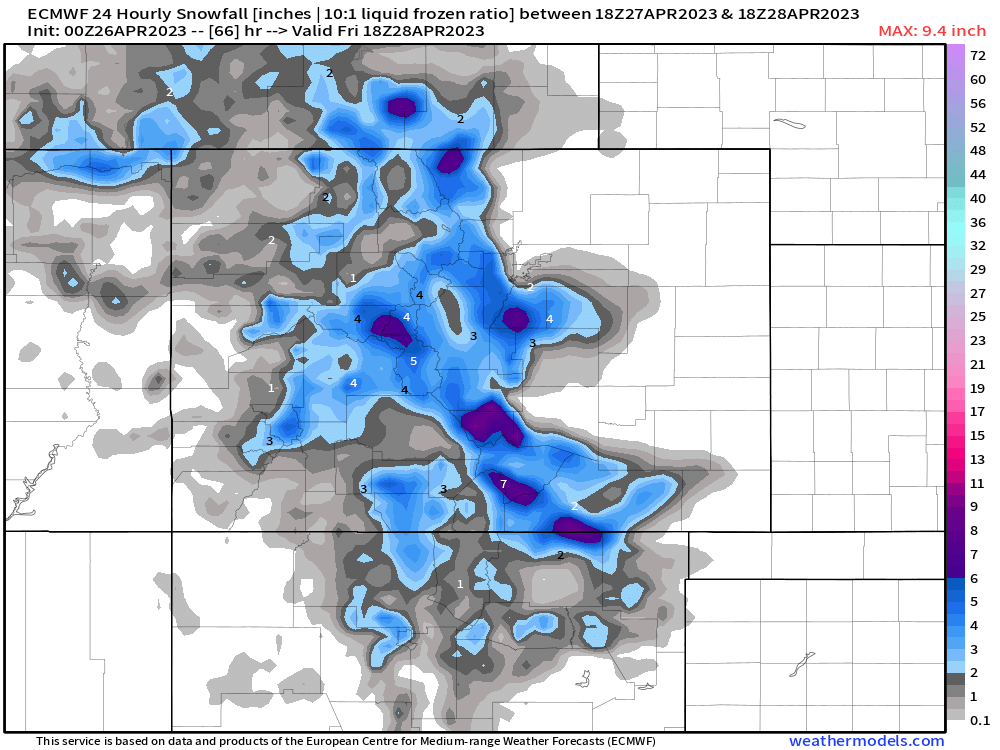 And of course, more precipitation is always good... so we'll take the 0.2 - 0.5" forecast for the Denver metro area here, with more than that possible for the higher terrain south and west: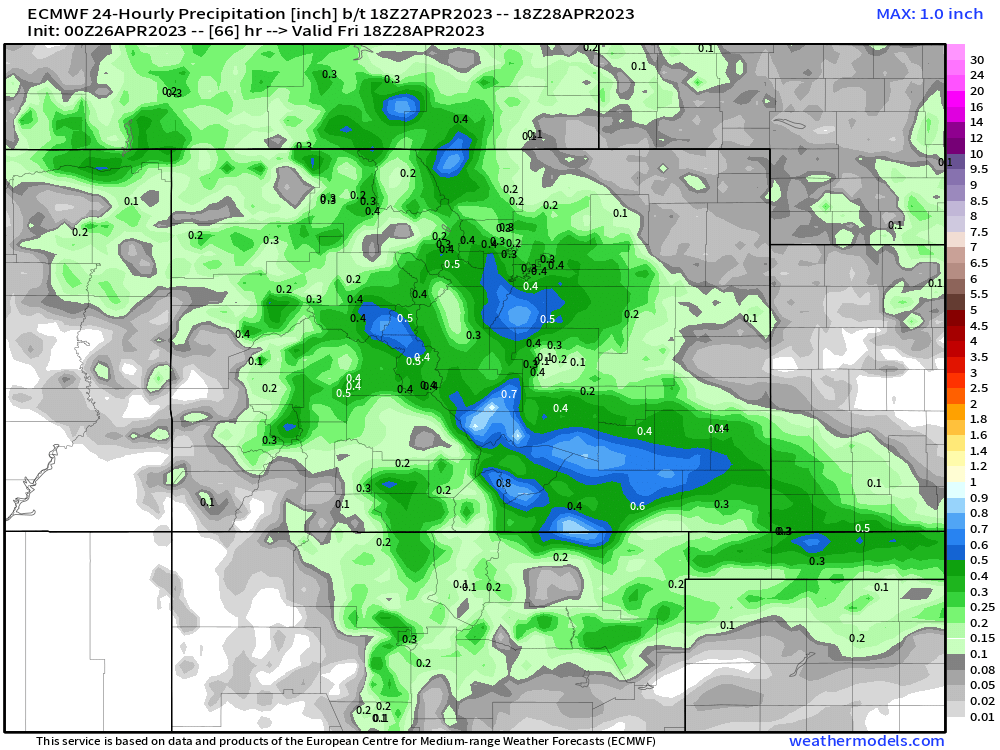 More to come!