It's a calm and beautiful start to Thursday, but the Denver area is about to see and feel a very rapid change in just hours as a strong system flies through with wind, sharply dropping temperatures, rain, and snow.
Here's the timeline for Denver and Colorado Springs to set the stage.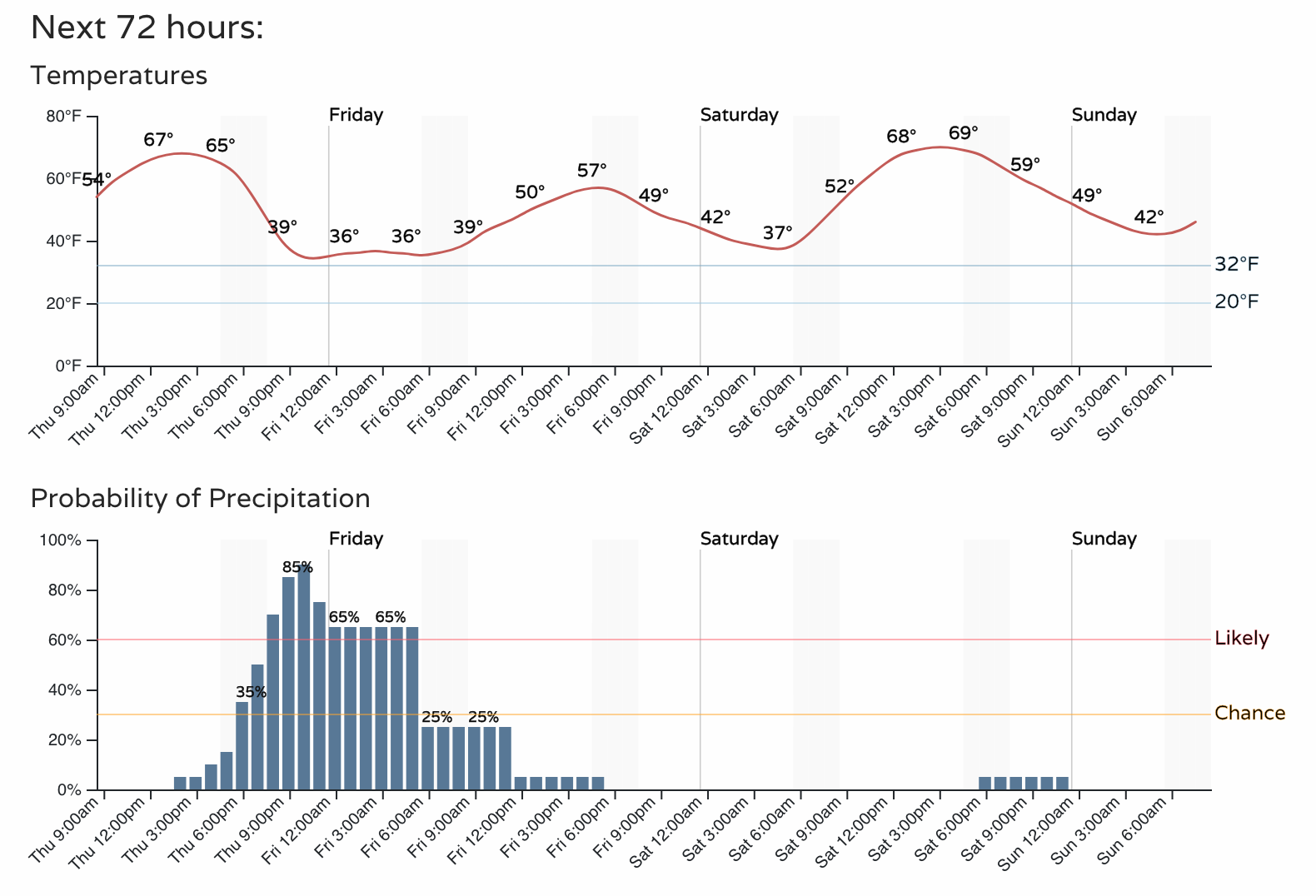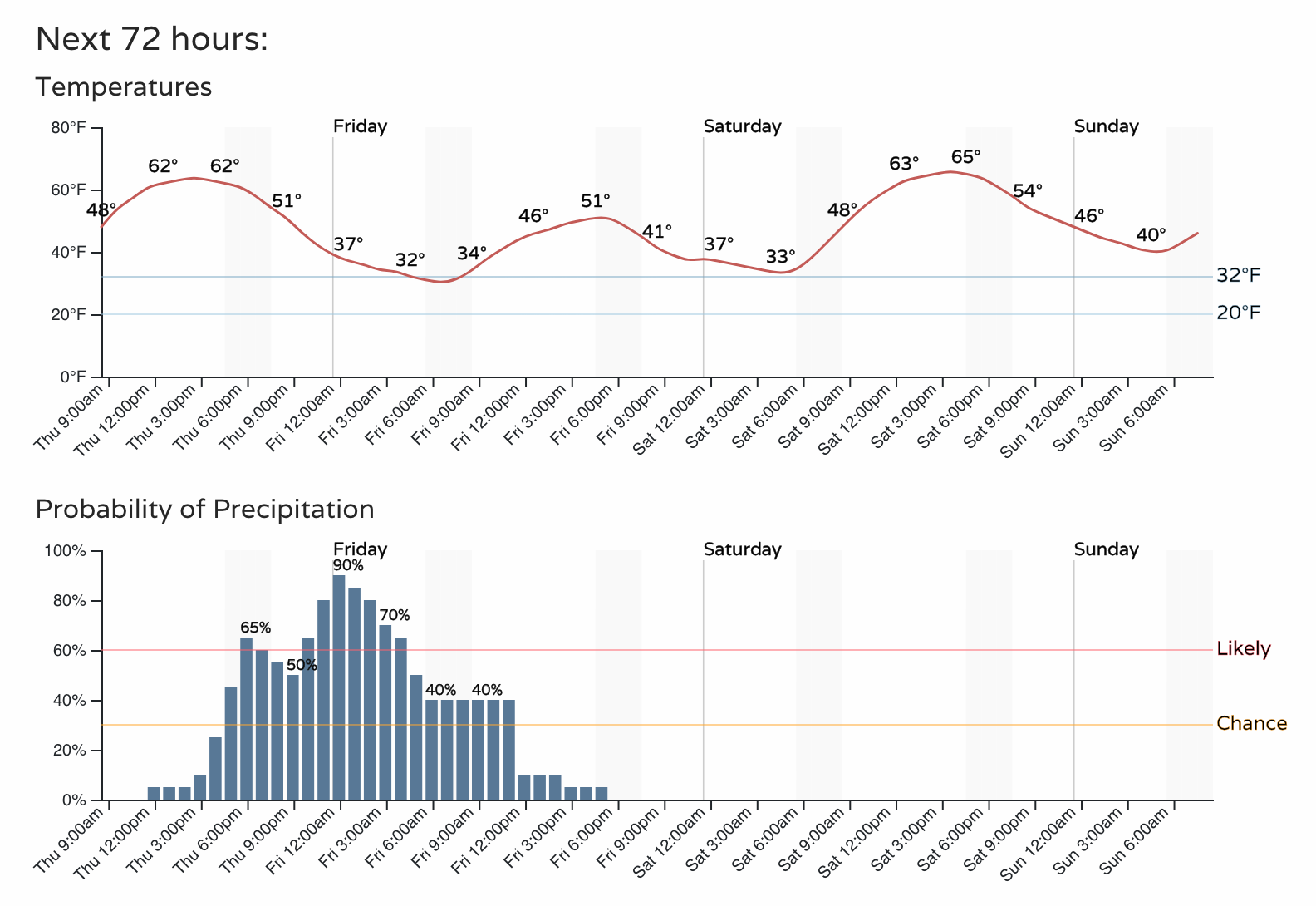 That's a pretty quick change as those rain and snow chances increase, but it may be the wind that you'll notice first. Throughout the afternoon wind gusts will pick up and cover most of the northeastern quarter of the state at times through the night.
The wind is driving in some colder weather, as shown in those planners above, and will also come with rain and snow - let's look at that now.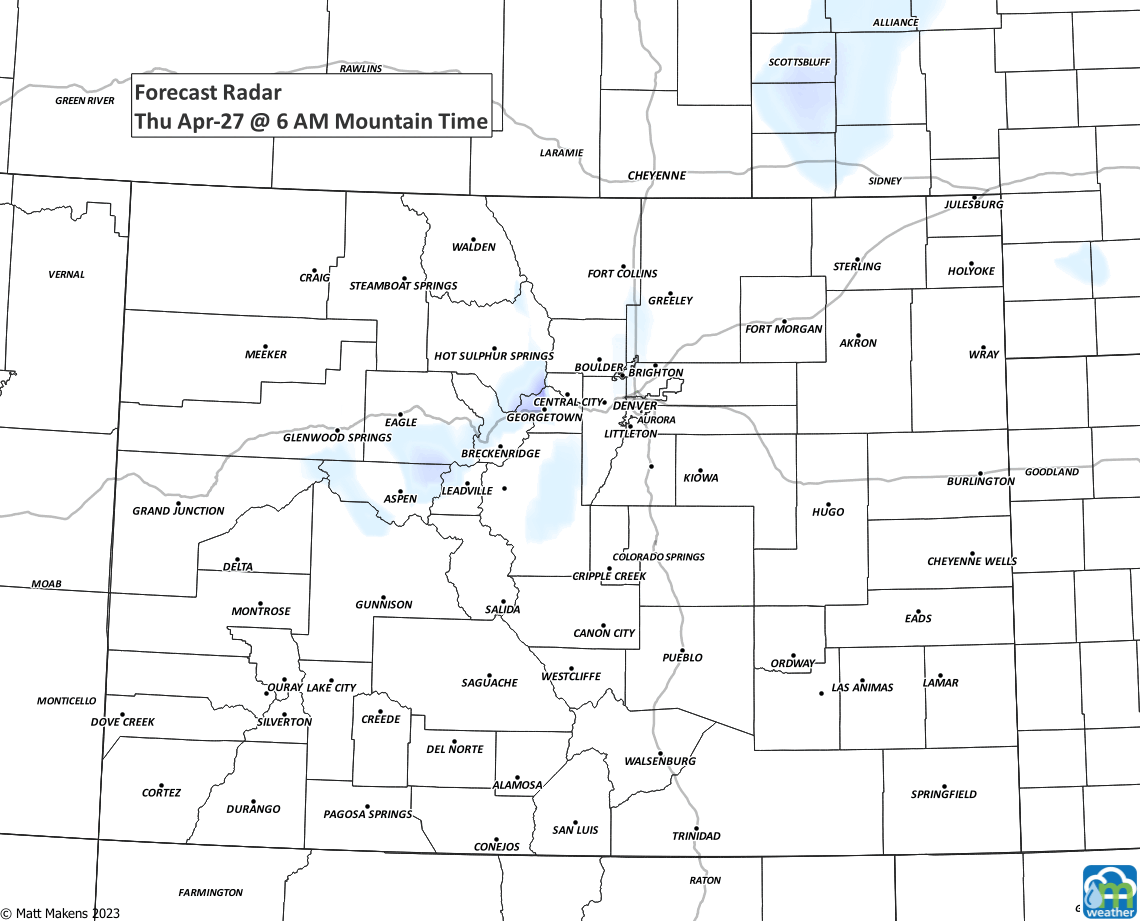 That animation shows the arrival of some wet weather late Thursday into early Friday. It may be heavy enough to create some travel issues here and there, so the NWS posted a winter weather advisory for some of us on the Front Range.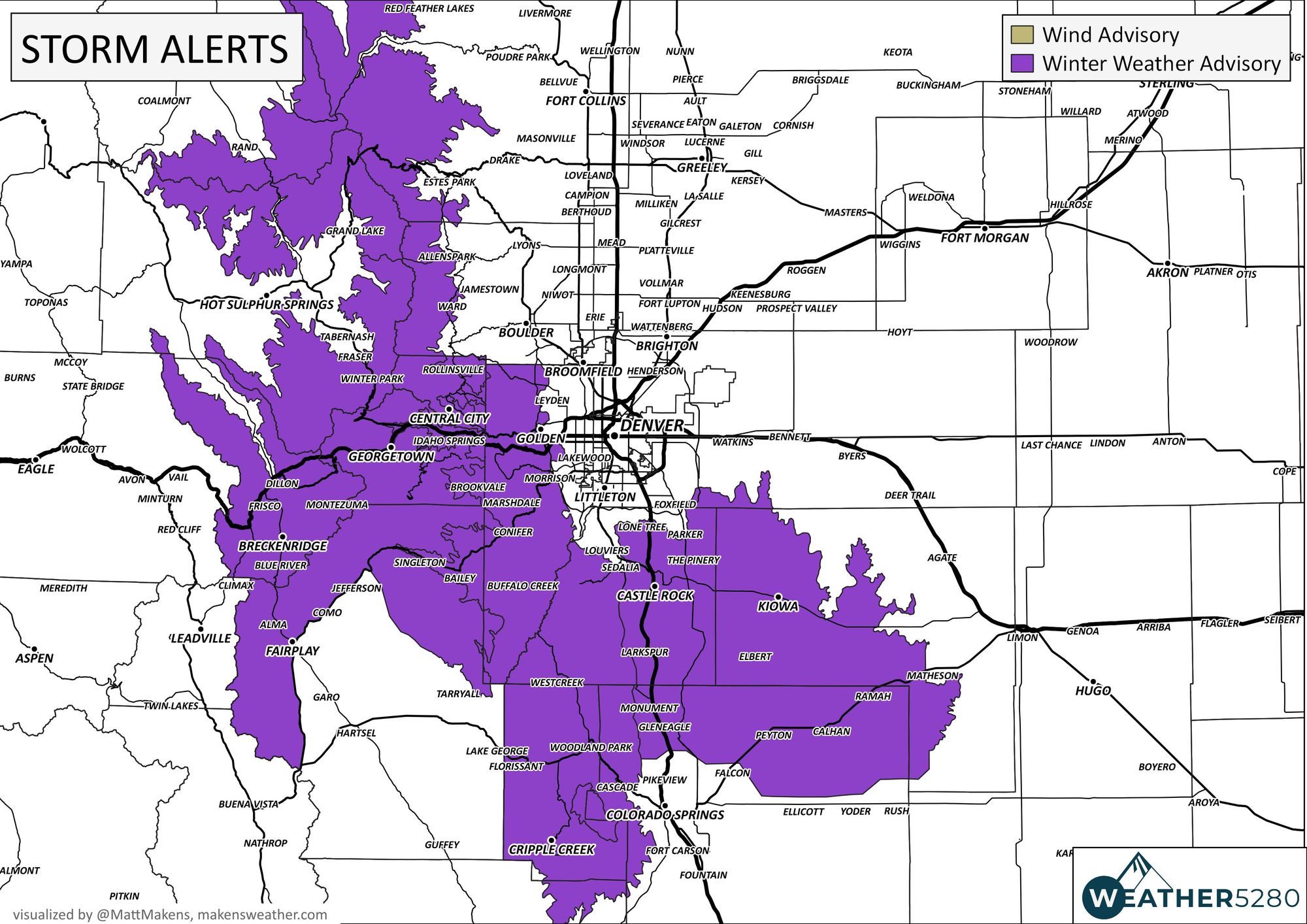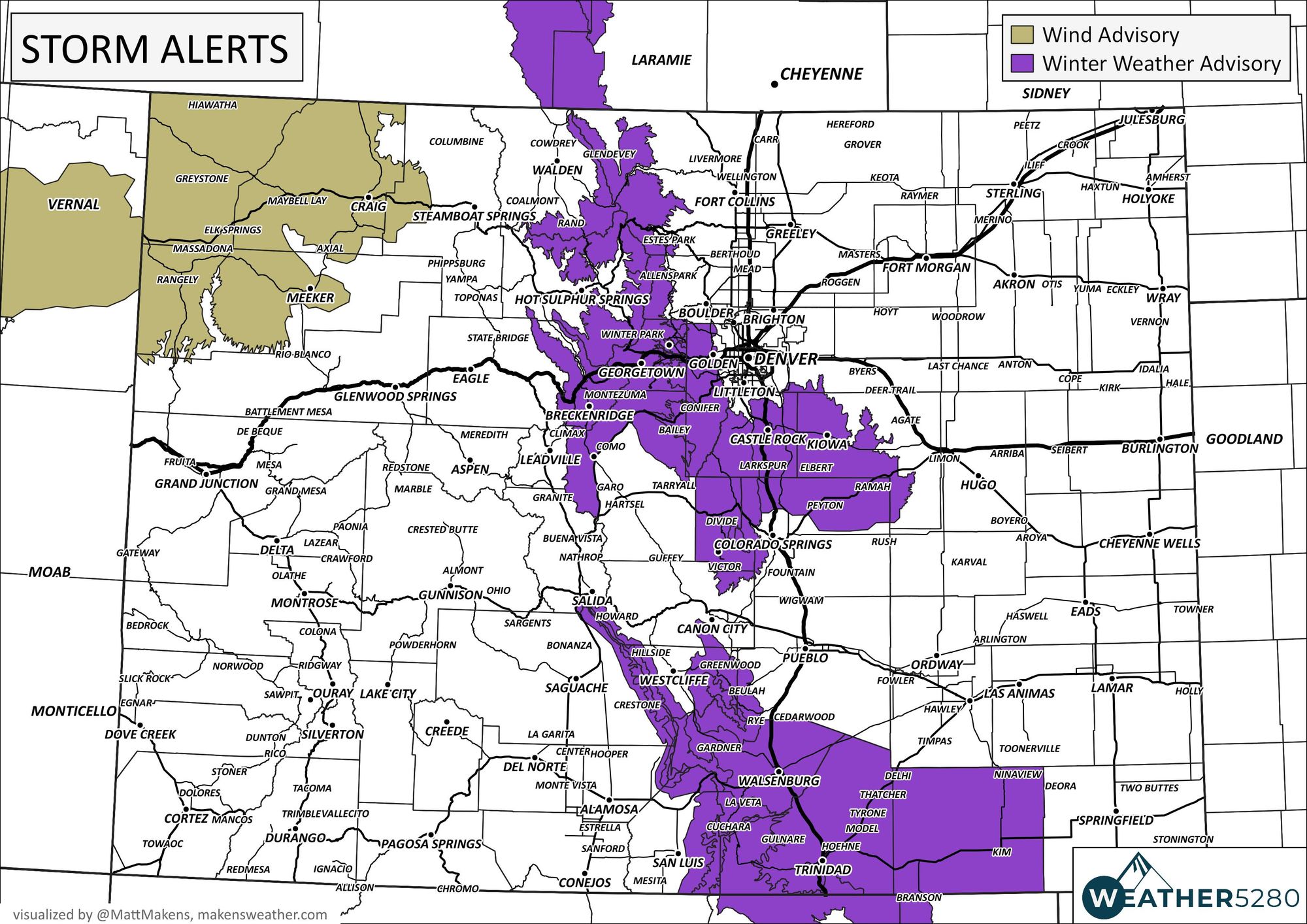 For the south metro locations, like Castle Rock, the alert text from the NWS is as follows:
...WINTER WEATHER ADVISORY IN EFFECT FROM 9 PM THIS EVENING TO 6 AM MDT FRIDAY...  
* WHAT...Snow expected. Total snow accumulations between 3 and 6   inches with highest amounts above 6500 feet. Winds gusting as high   as 50 mph with poor visibility in blowing snow.  
* WHERE...Castle Rock.  
* WHEN...From 9 PM this evening to 6 AM MDT Friday.  
* IMPACTS...Roads will likely become slick and hazardous. Snow and   blowing snow may reduce visibility to a quarter mile or less.
Let's turn to the impacts in greater detail. First, with the travel impact levels and then onto the totals headed to your area.
Travel impact levels: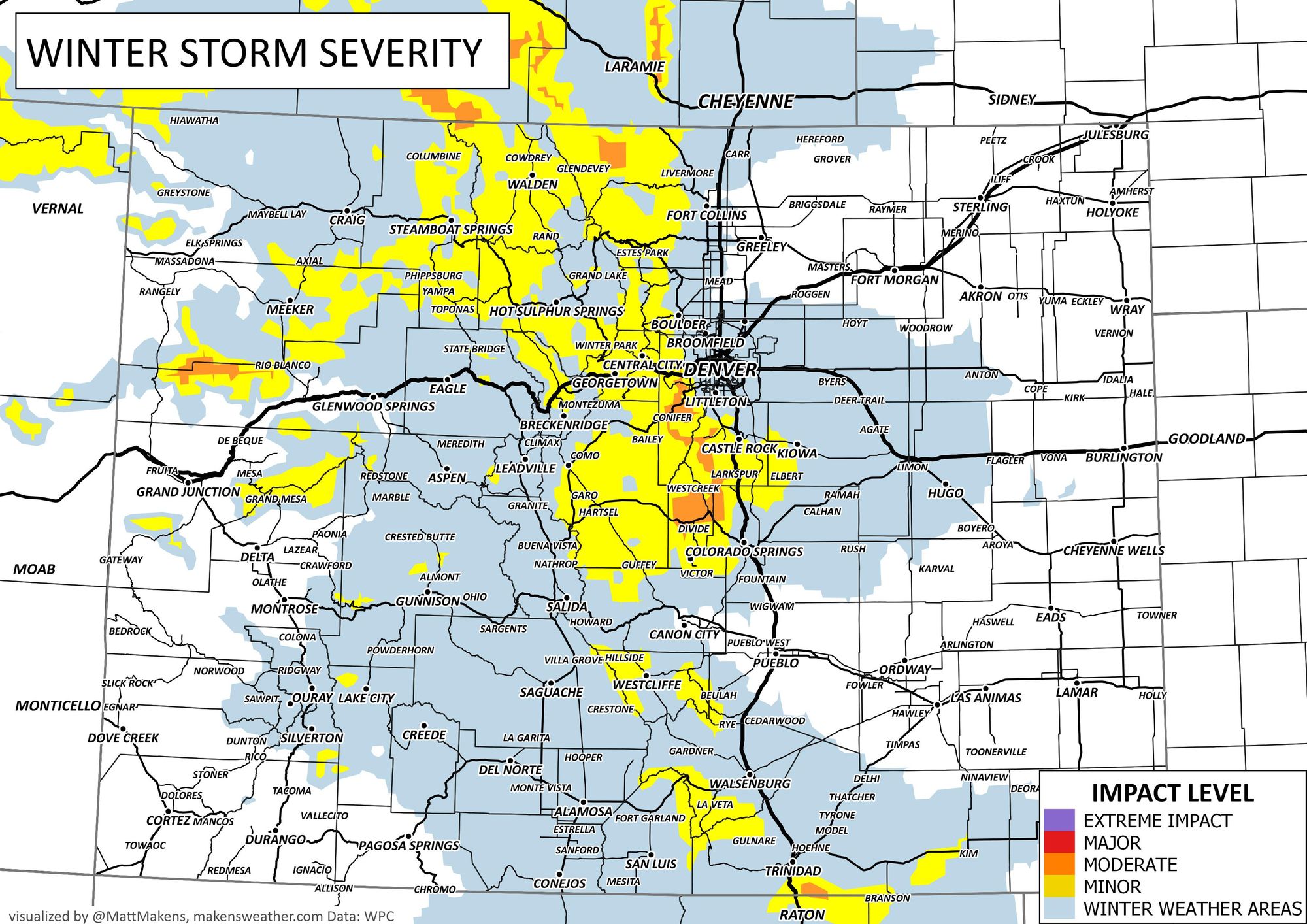 Snowfall: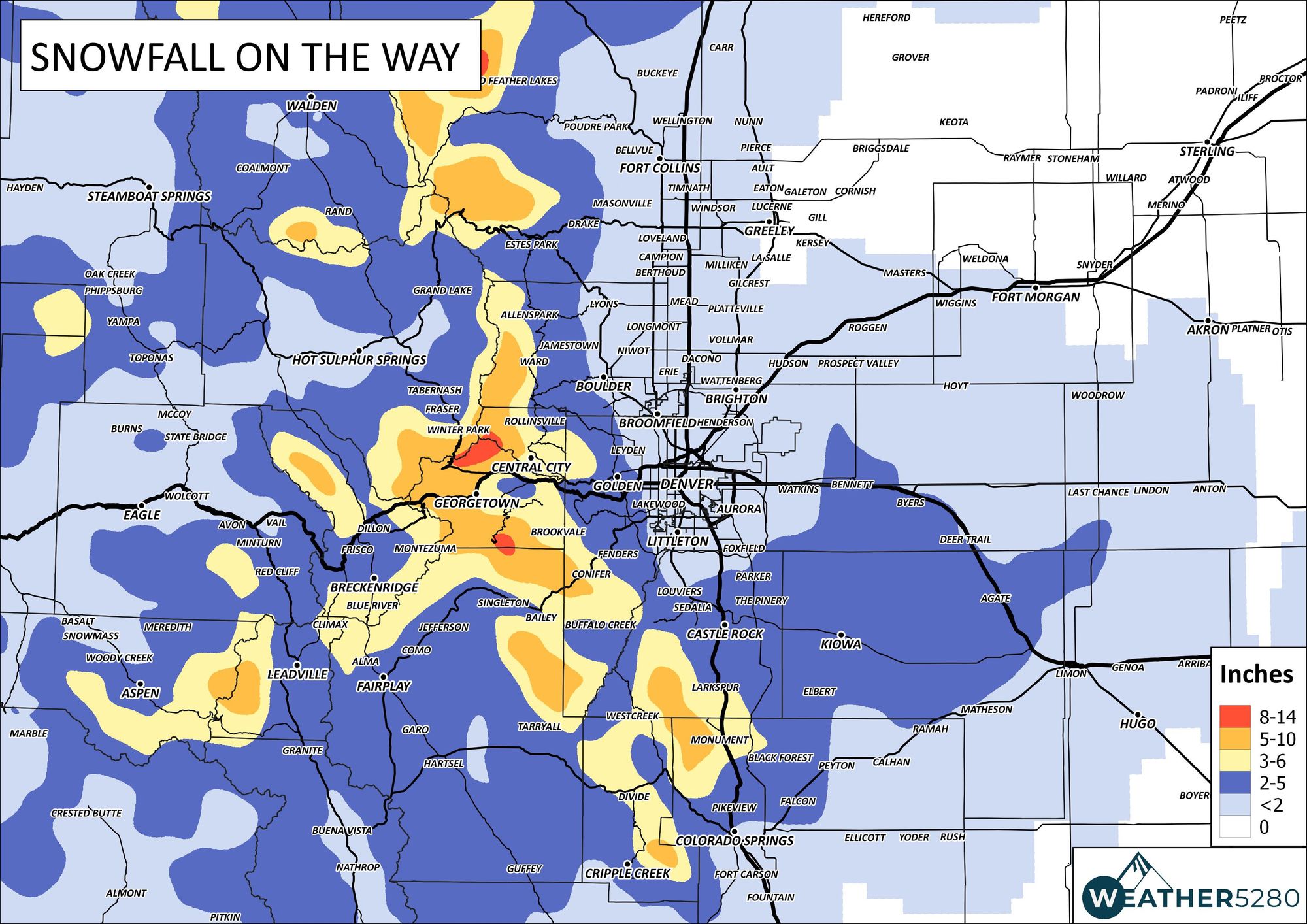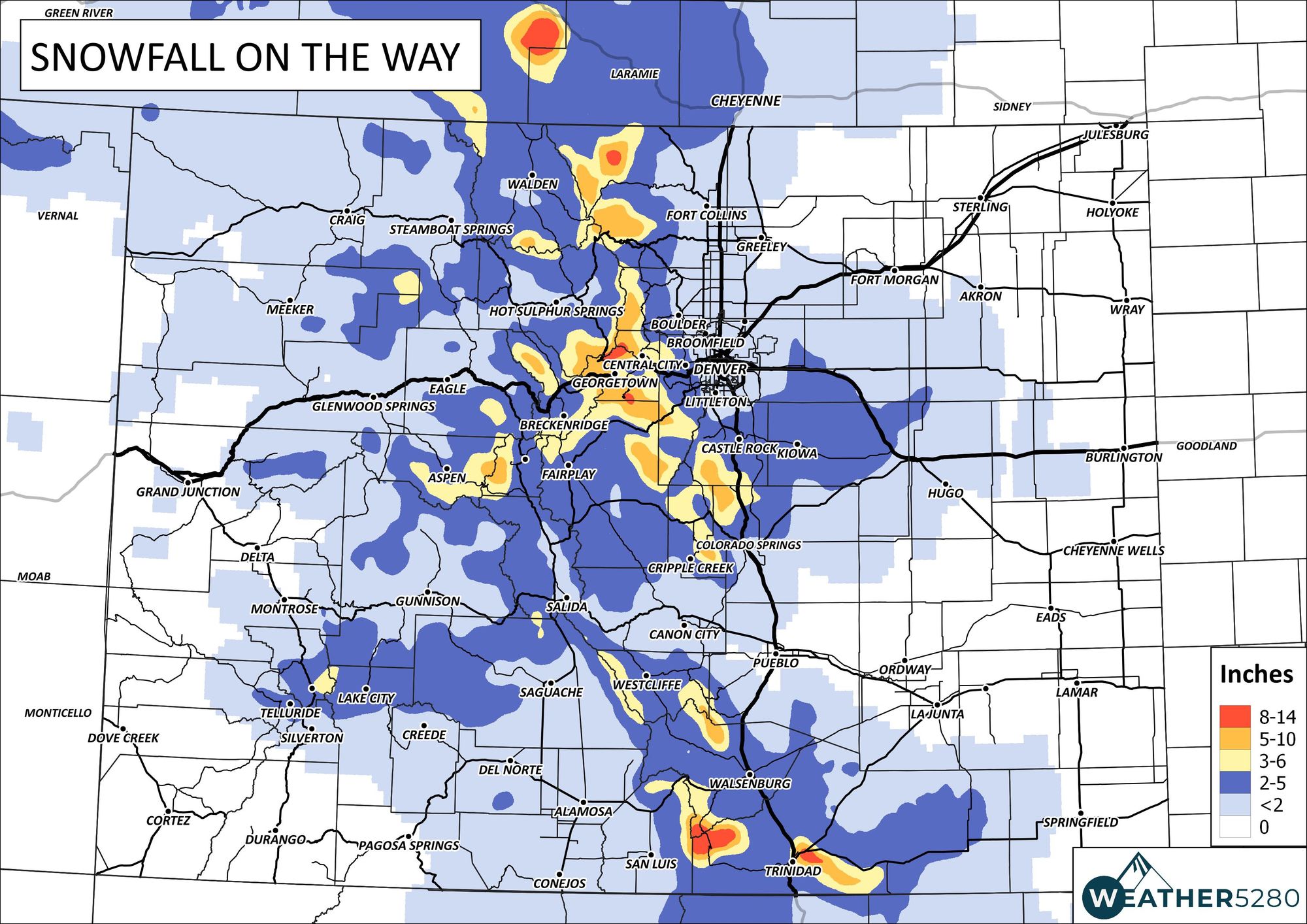 And finally, the total precipitation.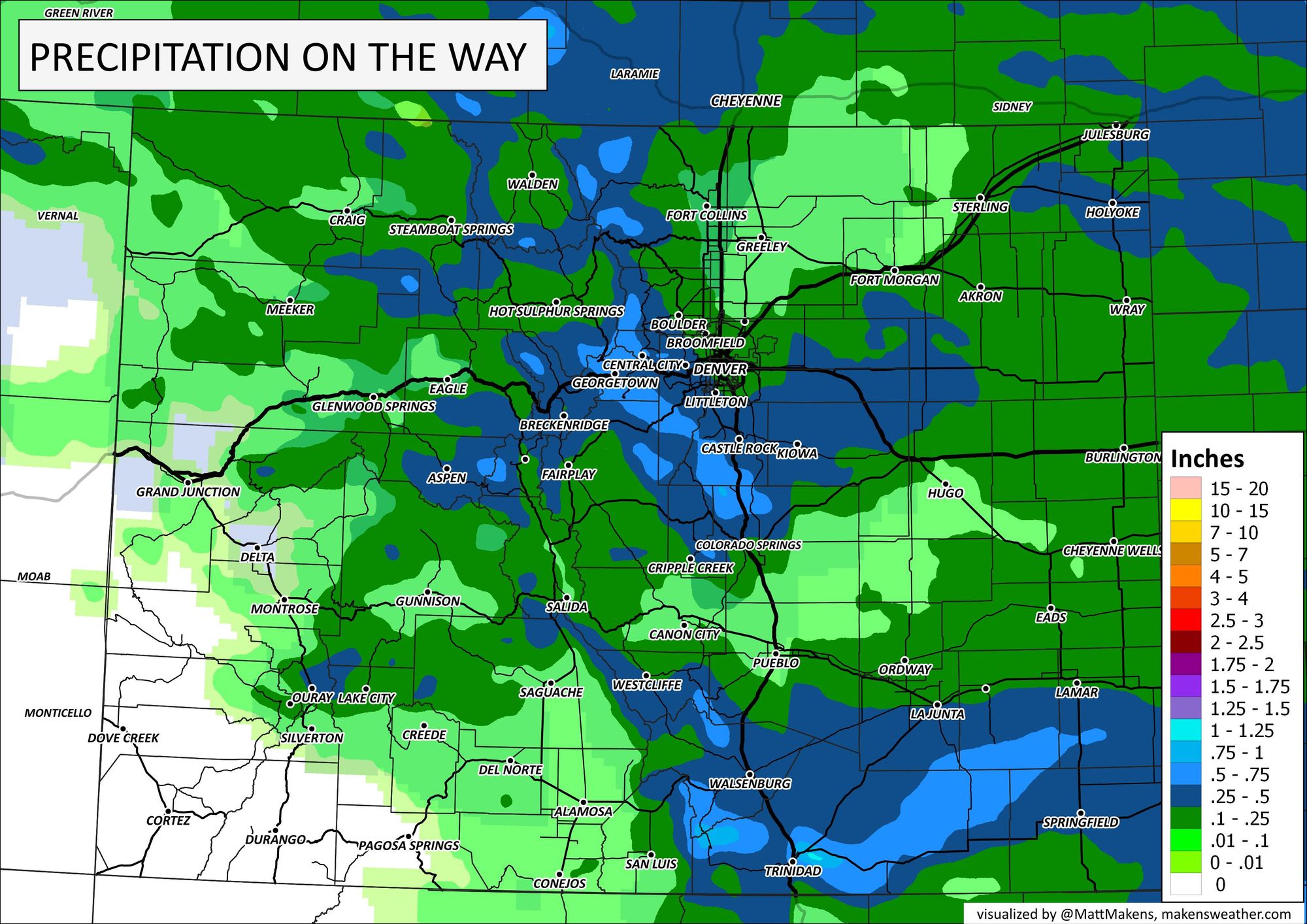 Okay, so that covers us for the rest of the workweek, but what about the weekend or next week? The pattern remains unsettled, and you can see that in our daily chances for precipitation that is available to all Insiders and Pros.

And, the temperature outlook for the week, clearly a pretty warm pattern so we are talking mostly rain chances - beyond tonight - for the next several days: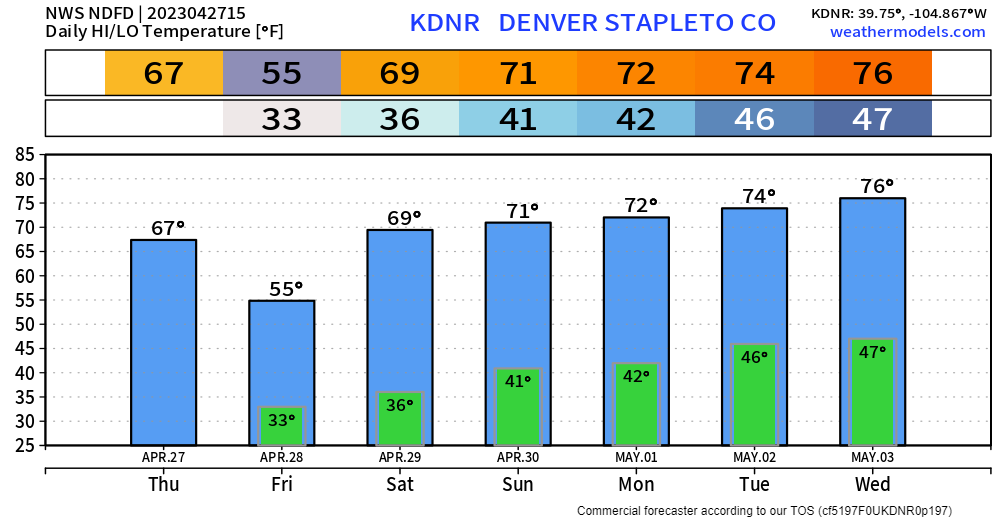 If you haven't signed up to receive forecast emails, it's easy and we just send an email when we have weather information for your attention. Click here to register your email address.