Notably cooler today with that cloudy sky and scattered rain around the area. Afternoon showers and thunderstorms become likely here shortly for the Front Range, then lower chances of getting rained on for the weekend.
There's a line of rain and snow over the mountains Thursday morning, see how the showers advance in this timeline that goes from today through Sunday.
That animation shows the most widespread activity is Thursday, then more scattered and isolated in nature through the weekend, therefore chances drop after this afternoon.
For Thursday, some of the thunderstorms can have wind gusts between 40 and 50 mph along with small hail. Isolated severe storms with winds stronger than 58 mph are possible over the far northeast plains.
For Friday, a severe thunderstorm is possible over far northeastern Colorado. Meanwhile, dryness will lead to elevated fire dangers for those on the Palmer Divide and south of, including Colorado Springs.
In total, the amount of precipitation on the way is limited, with most of us staying near the low end of the ranges: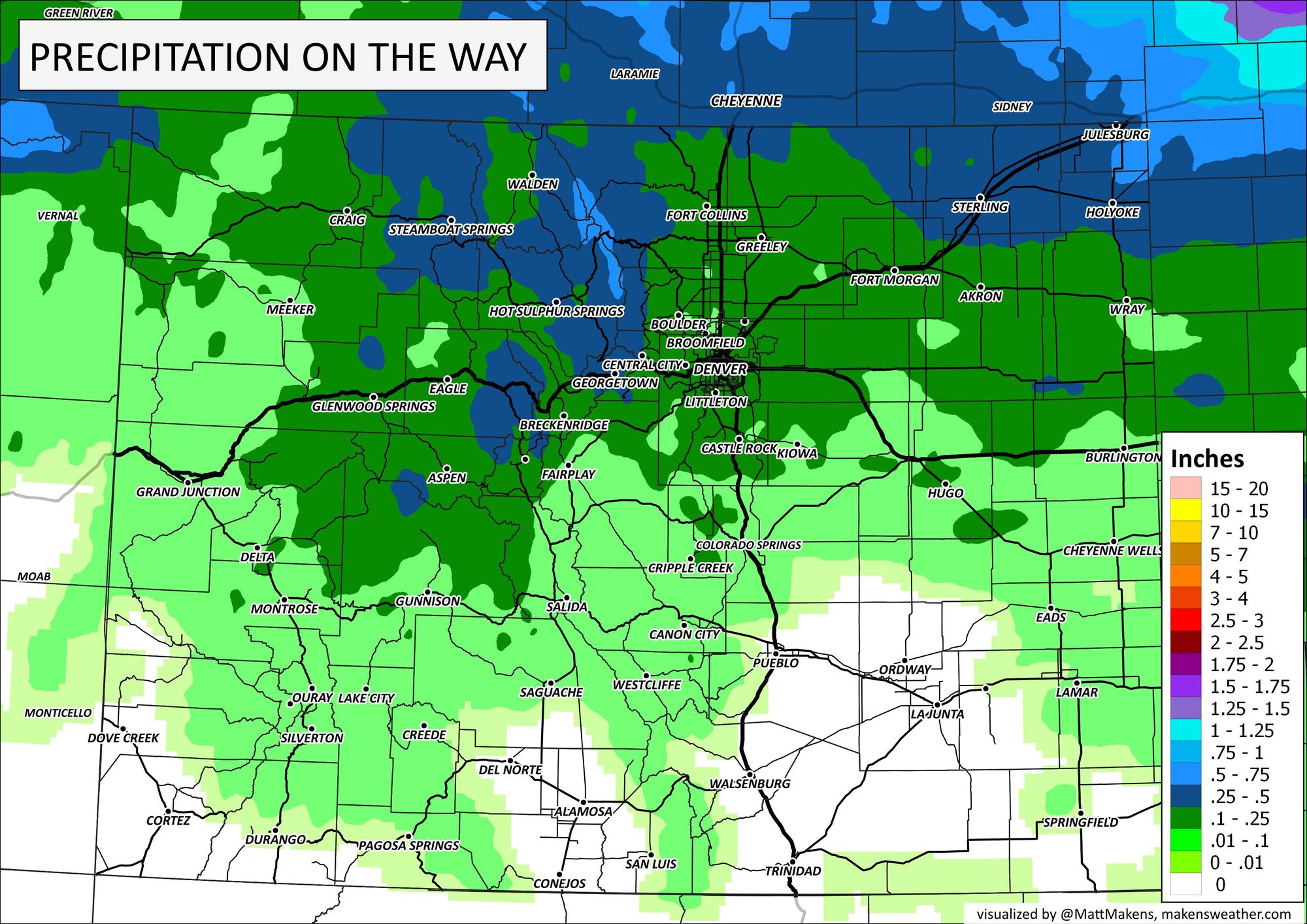 For Denver, here's the hourly timeline for detailed temperatures and rain chances.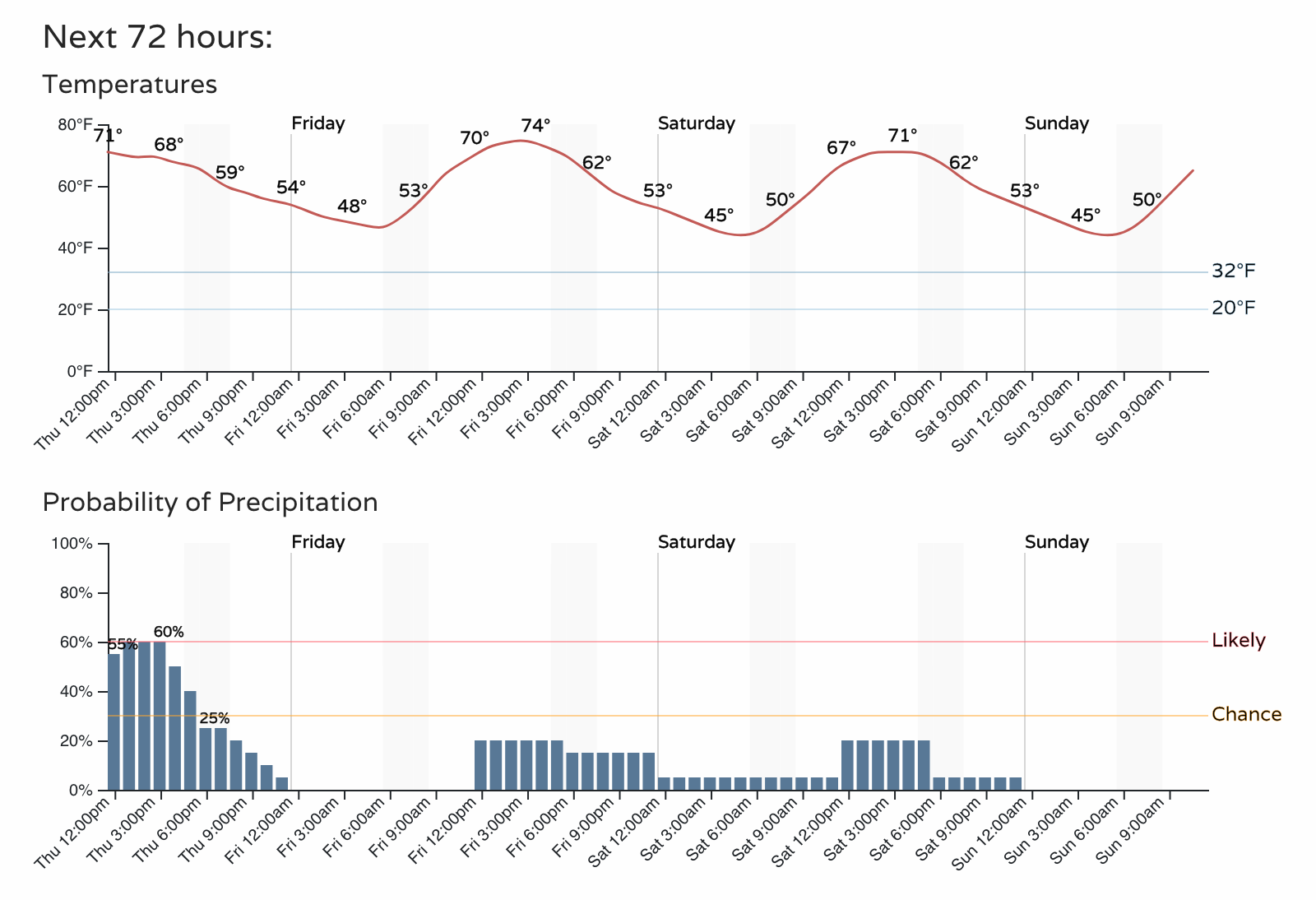 Overall, to me, that looks like a pleasant weekend for hitting the trails and being outside but there could be an afternoon thunderstorm to avoid briefly - 'tis the season.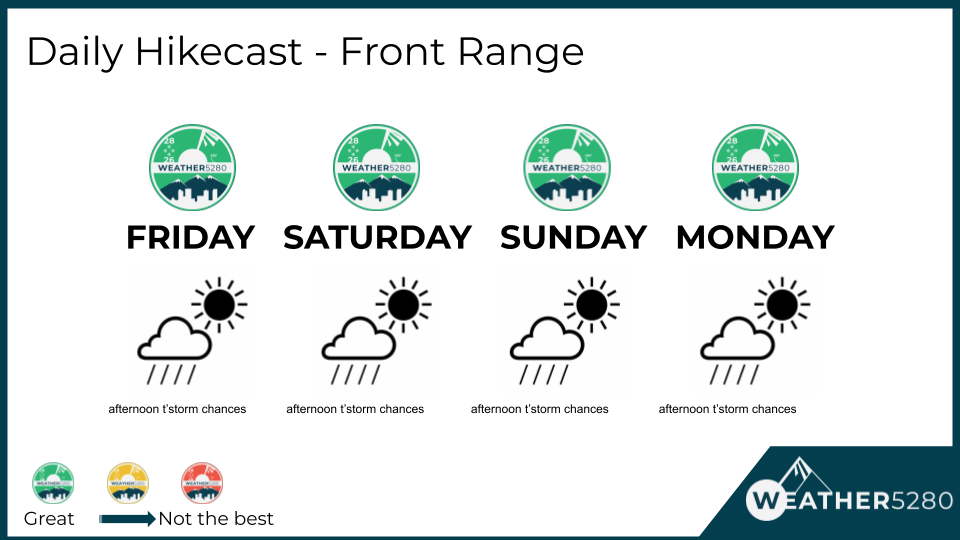 Enjoy the weather!