Risk of severe weather increasing, watch possible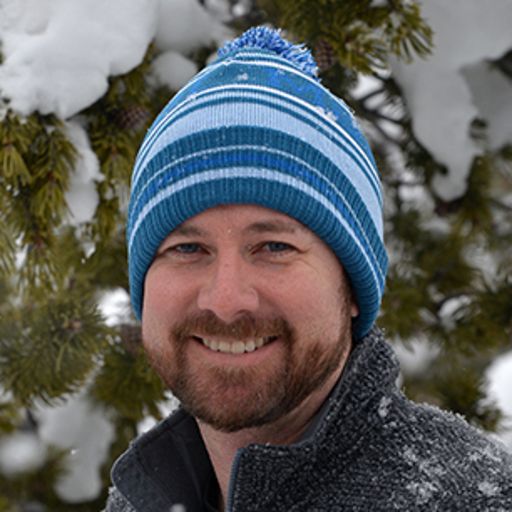 The odds of thunderstorms increase this afternoon and some of these may become severe especially those over the northeastern plains.
Here's a handy breakdown and map from the NWS-Boulder folks: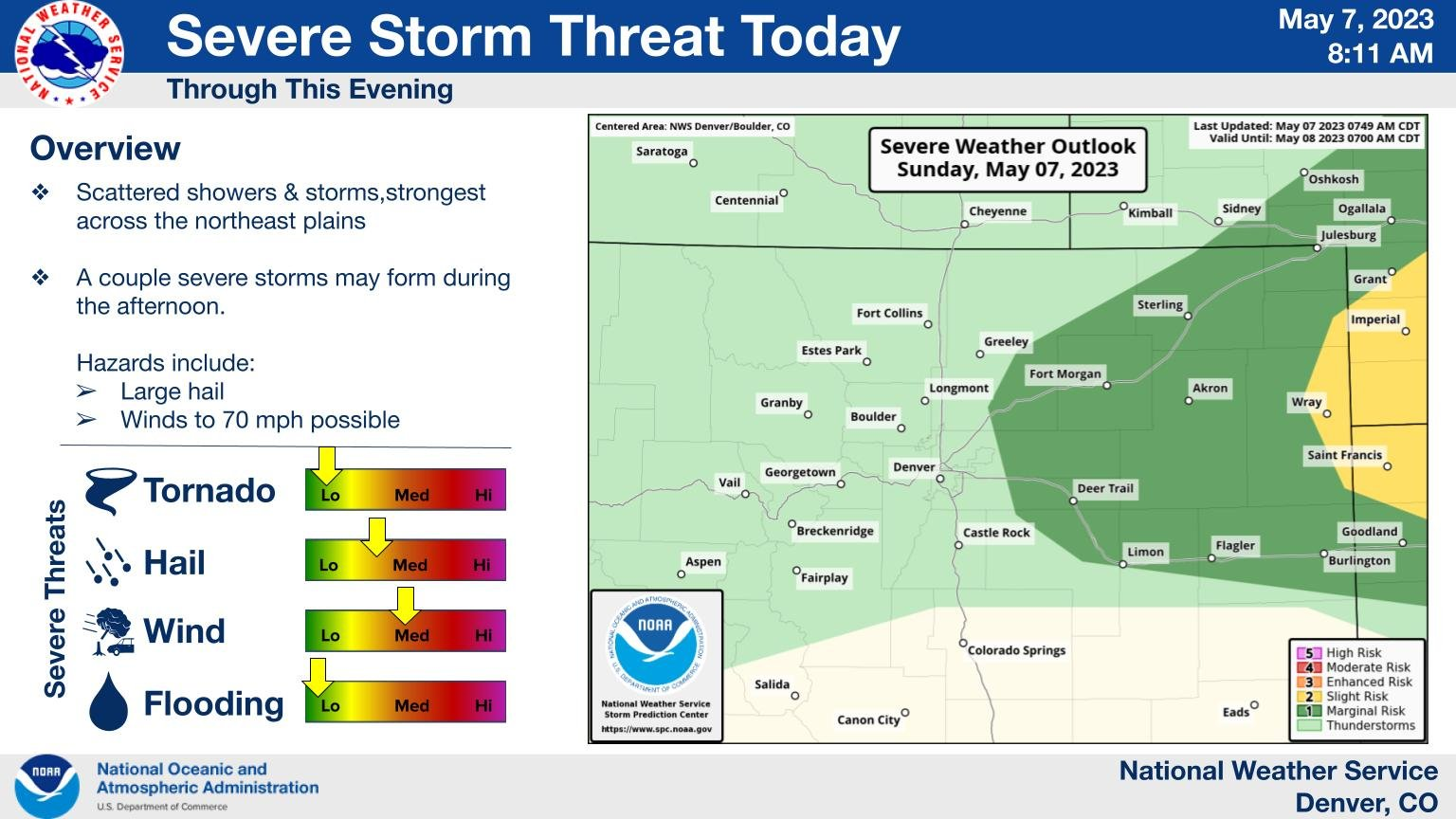 The Storm Prediction Center is the entity that will issue a watch if one is needed, but right now they put that likelihood at 40%. "A gradual increase in thunderstorm coverage is expected through the afternoon. Isolated large hail and strong gusts are possible with this activity, and a severe thunderstorm watch may be needed sometime this afternoon."
If we watch the animation of the forecast radar, you can see if you may need to dodge a storm for a few minutes. Yet, there aren't a lot of storms to go around today.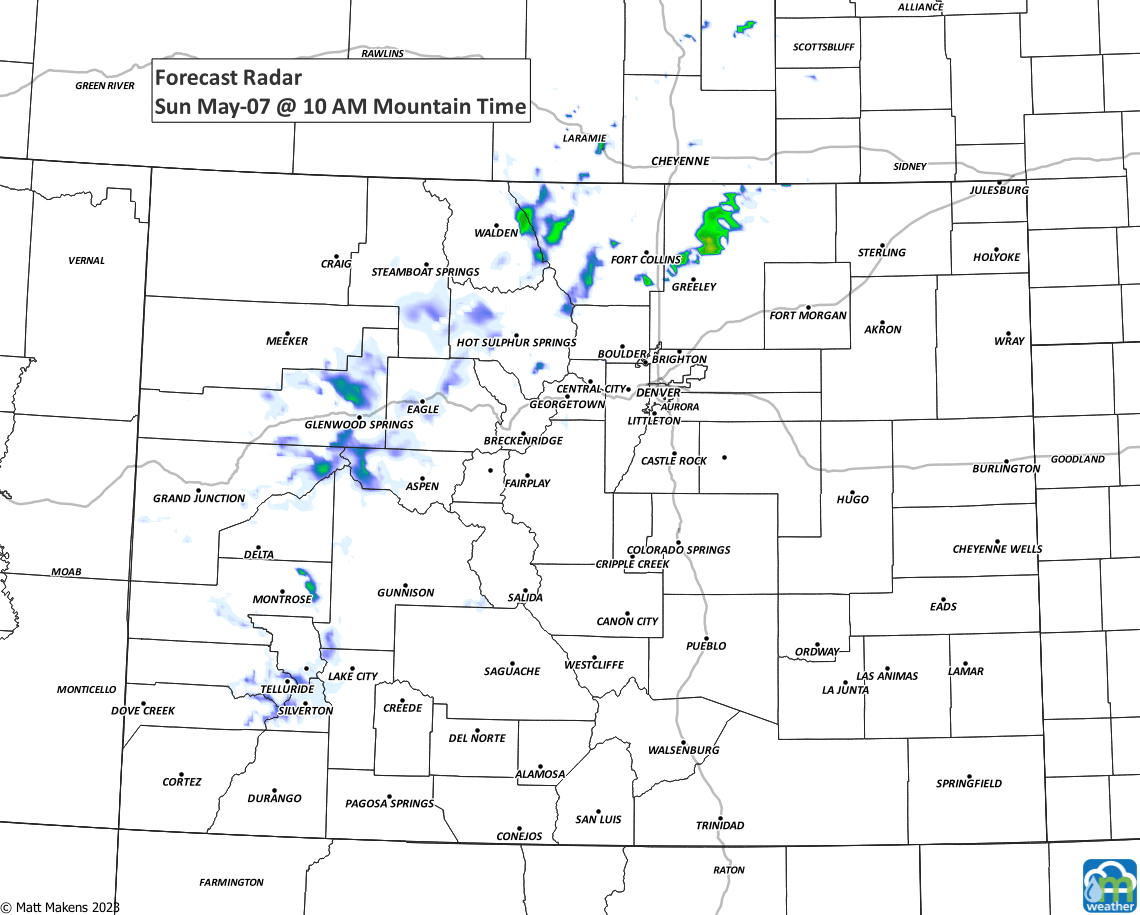 As that animation shows, Northern Colorado has higher odds versus elsewhere. So if we look at hourly planners for Fort Collins and Denver versus Colorado Springs, you'll see the odds for rain are higher to the north.



For Denver this afternoon, yes there's a chance that we get a storm or two but the odds are higher to the northeast for not only storminess but also for stronger ones.
During the course of the week we do have additional chances for thunderstorms, which I hope pan out as it's pretty darn dry in the fields near my place. As far as severity, we will keep you posted on the days to keep the car in the garage to avoid any hail.