The risks for severe thunderstorms increase the next few days as a robust system spreads energy including lots of water across the region. We have hit the "garage car" season.
Let's take a look at threat levels and locations through Thursday broken down by day.
Tuesday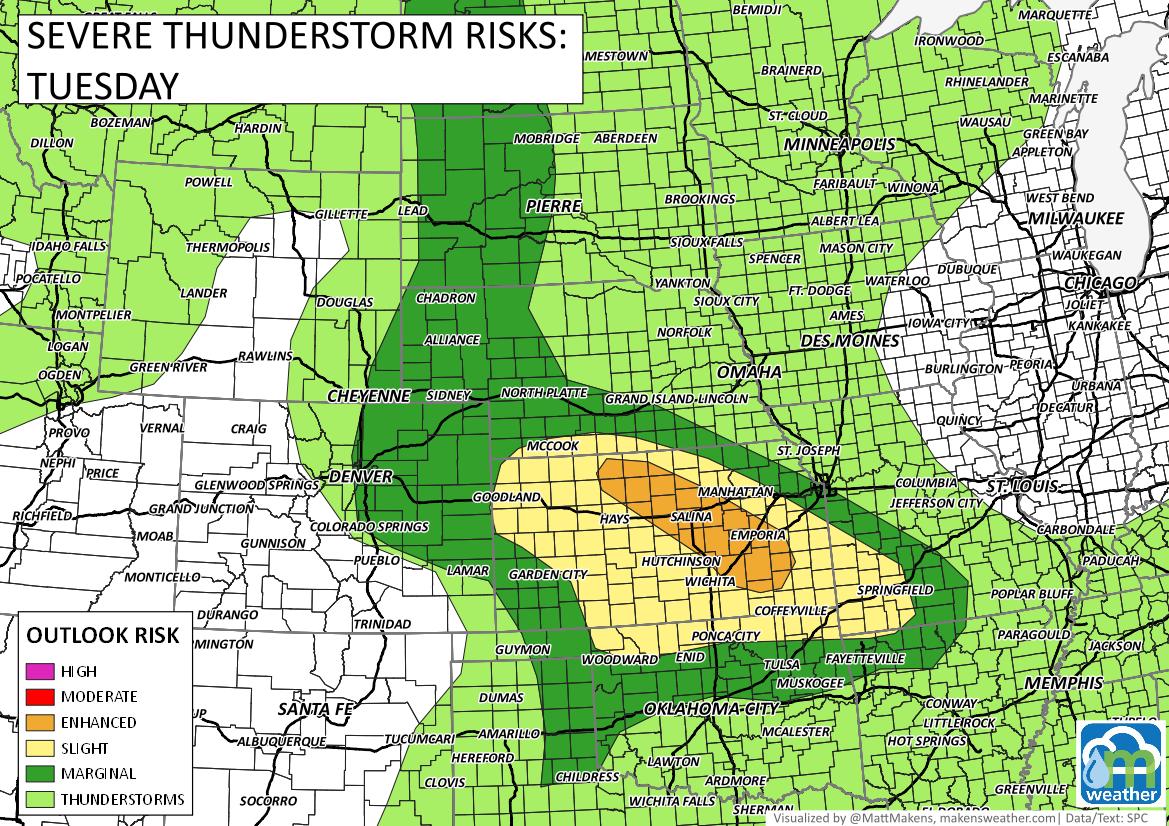 Wednesday - the HIGHEST risk day for the metro areas.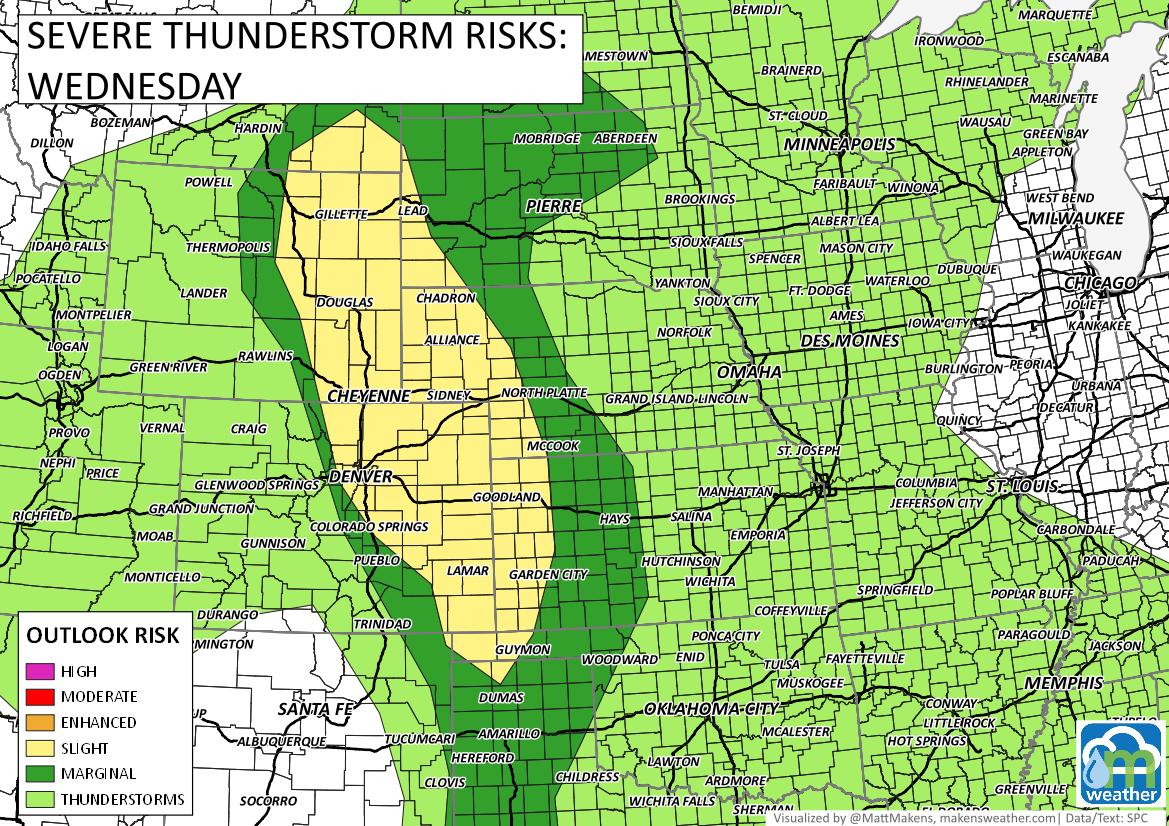 Thursday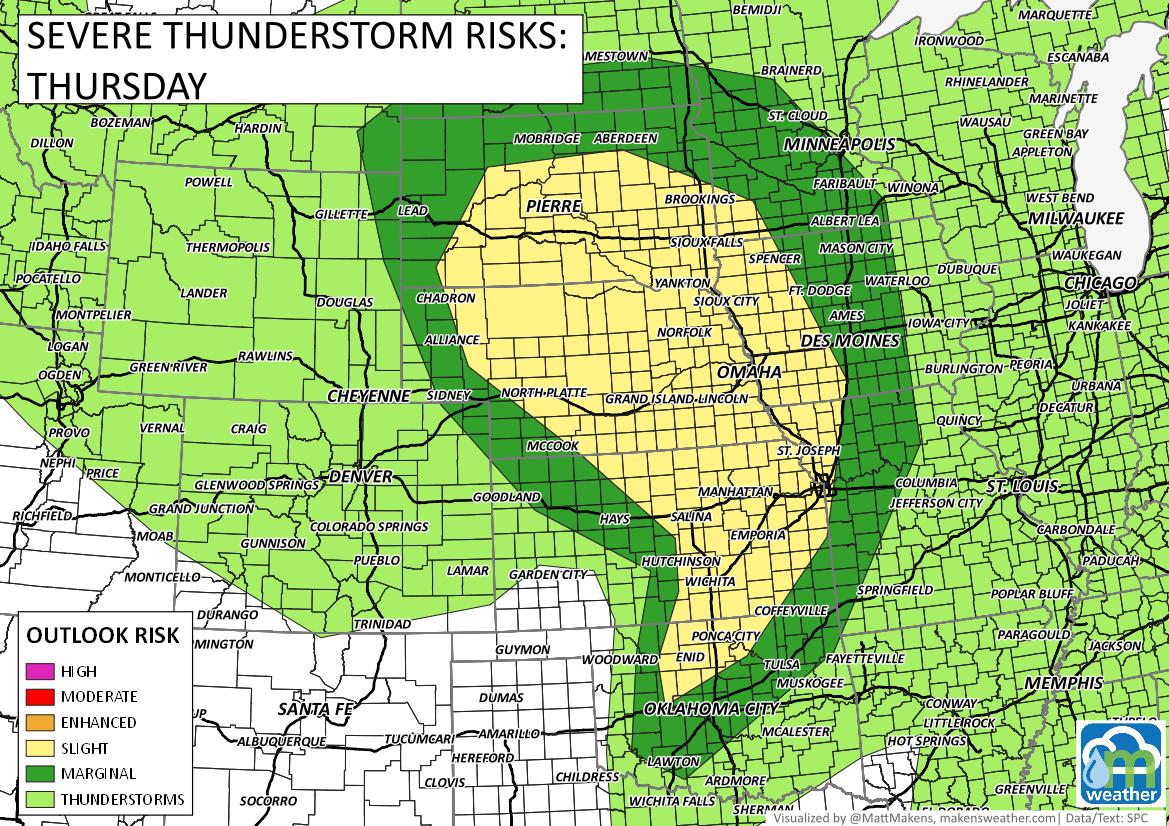 We will look more closely at Wednesday and Thursday in a future post; let's focus on today in this one.
The chances for thunderstorms increase later today but by comparison to the next two days, this will be a relatively quiet one. That said, the most active weather will be on the Northeastern Plains, and late today.
Taking that initial severe weather image, zoom in a bit and look at the risk scales for tornado, hail, wind, and flooding.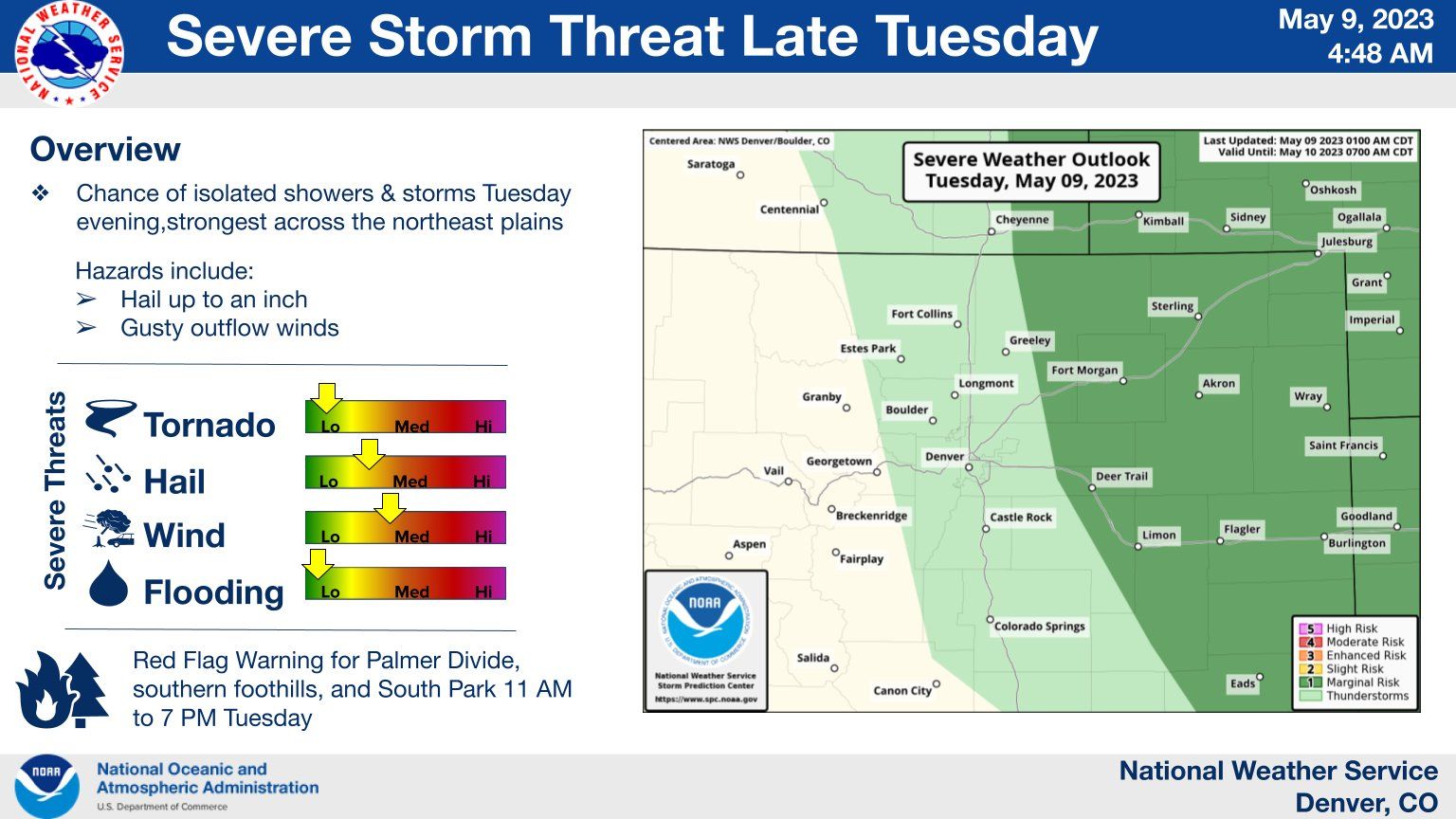 Again, today is the quieter of the next two. Here's a timeline of storms across Colorado for today through Thursday morning. Yes, some of us may catch a few storms overnight while we are trying to sleep. The lighting last night had the family pup on the bed with me.
There's another threat today, the dryness on the Palmer Divide. A red flag warning has been issued for some foothill locations near Denver. A red flag warning is an alert to heightened wildfire danger: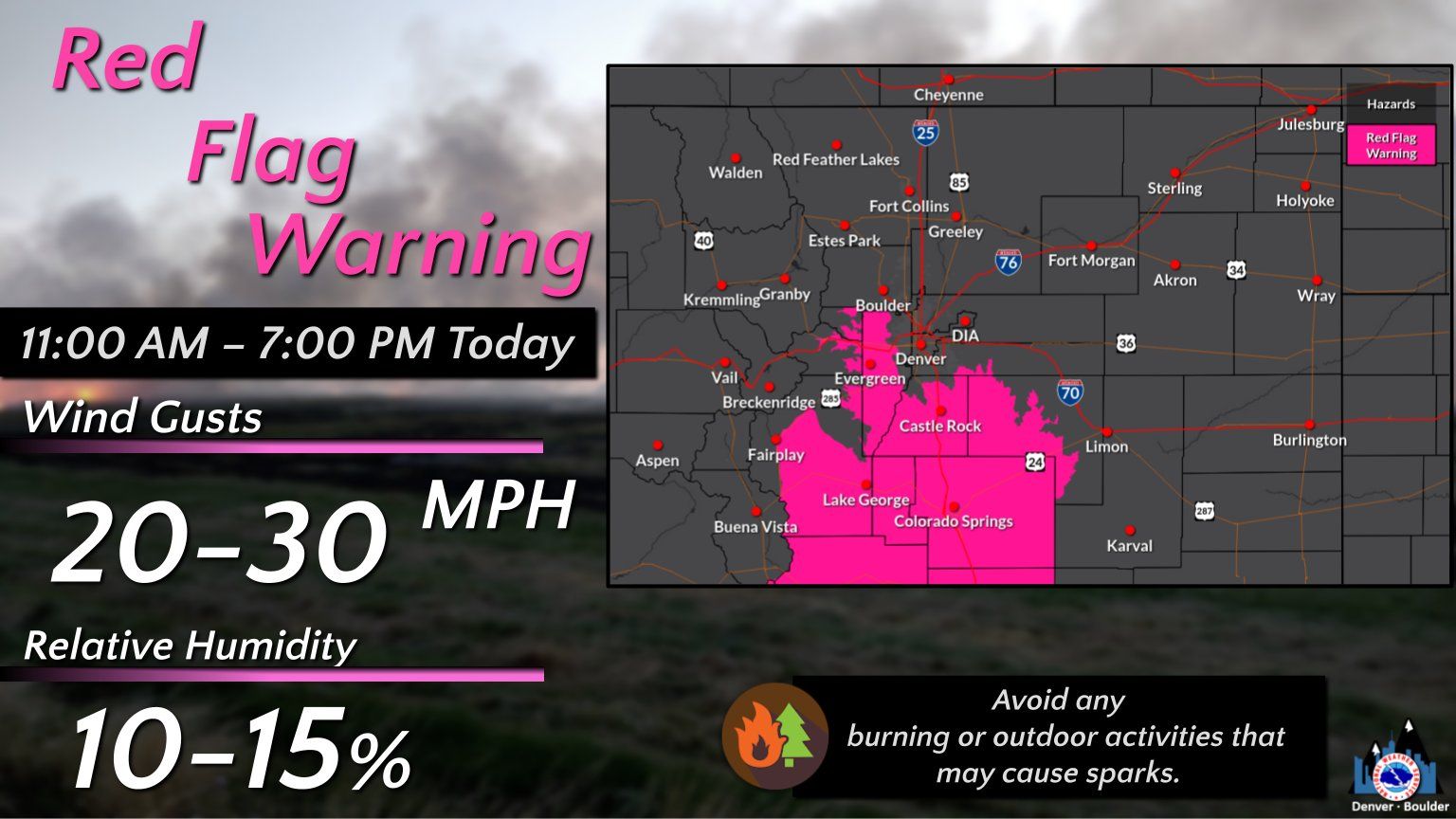 And, let's get the information broken down into hourly specifics for Fort Collins, Denver, and Colorado Springs, in which you will see the rainier weather is coming up.
Fort Collins - whoa doggies check out that stretch of chances higher than 50%!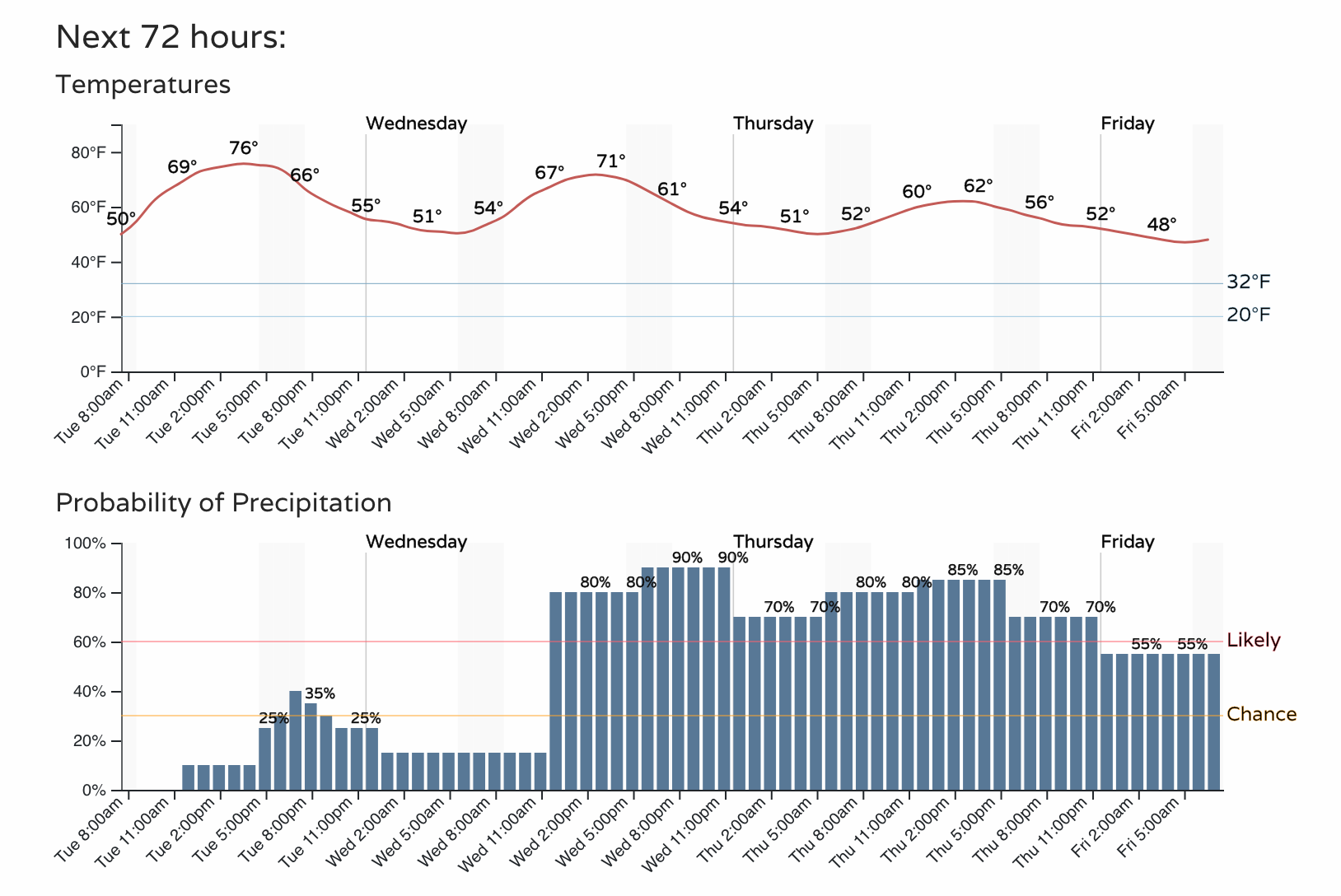 Denver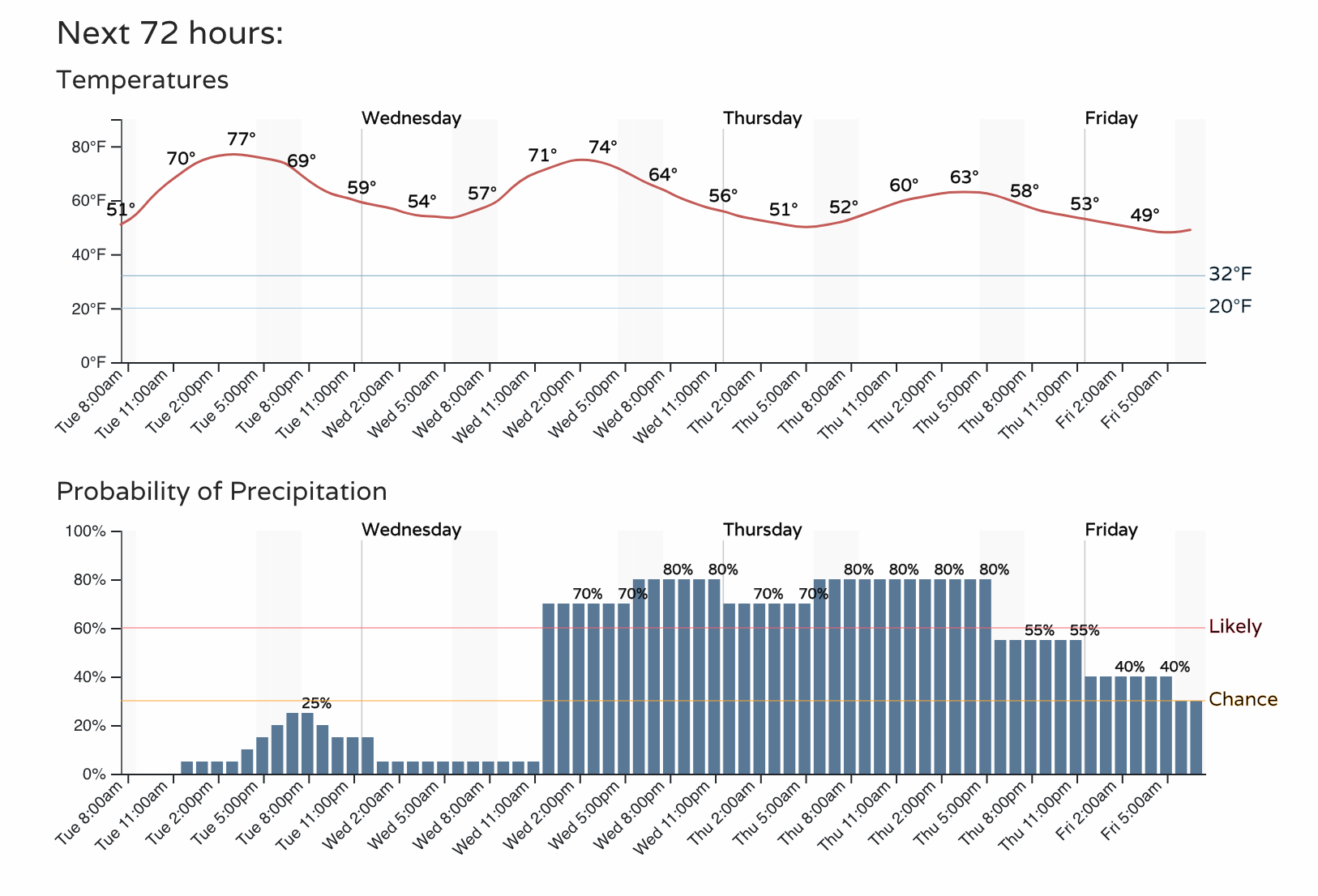 Colorado Springs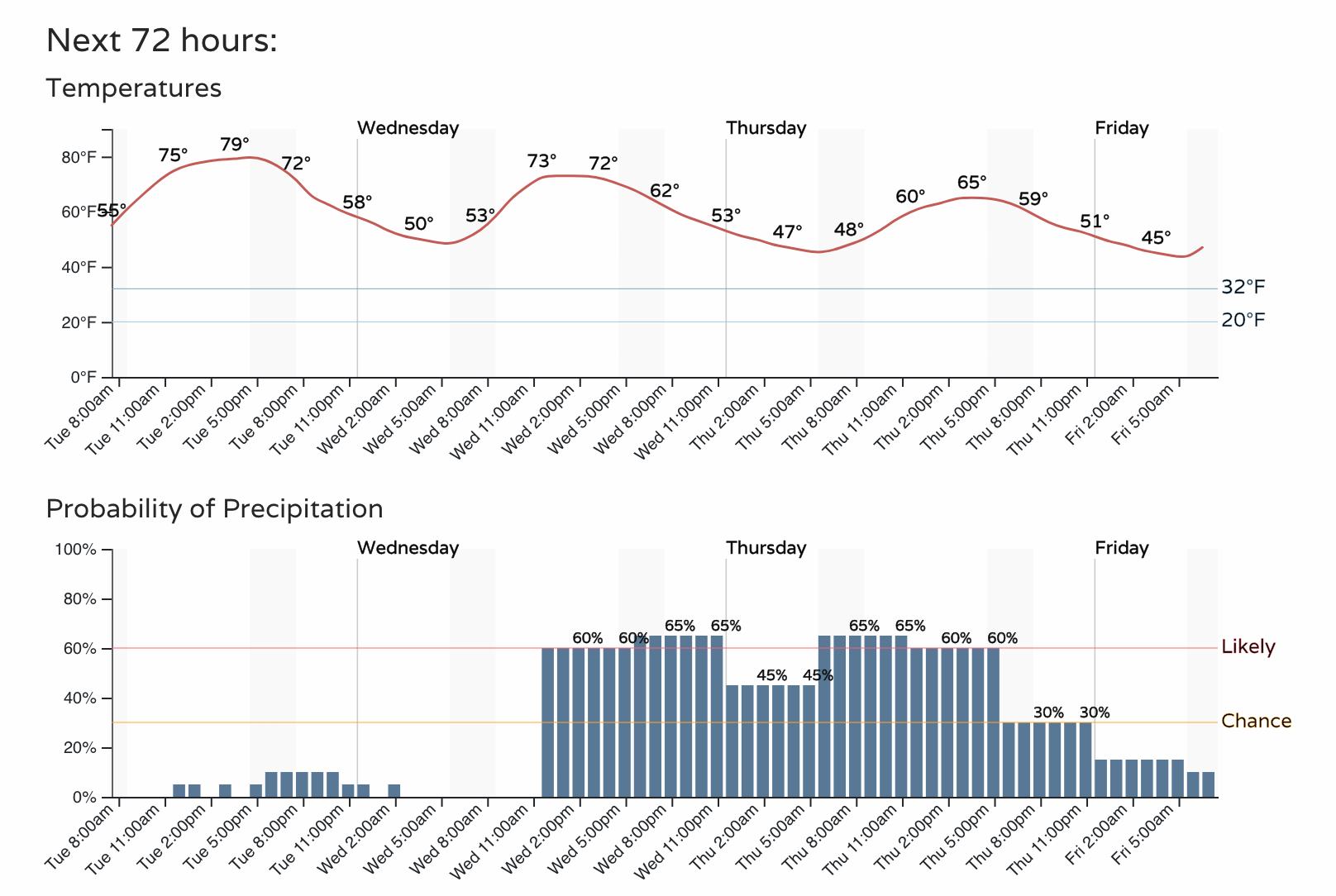 Again, we will have more on tomorrow's weather in a future post. Enjoy your Tuesday! Get the heads up on weather you need to be aware of - subscribe today for our emails (click here), thank you