Another cold front is set to blow through Colorado, bringing the Denver area chances for rain, thunder, and hail, but the biggest focus of this system will be for southern Colorado toward the Osage Country. The cold will be noticeable, but gardeners don't need to be concerned – as we discuss below.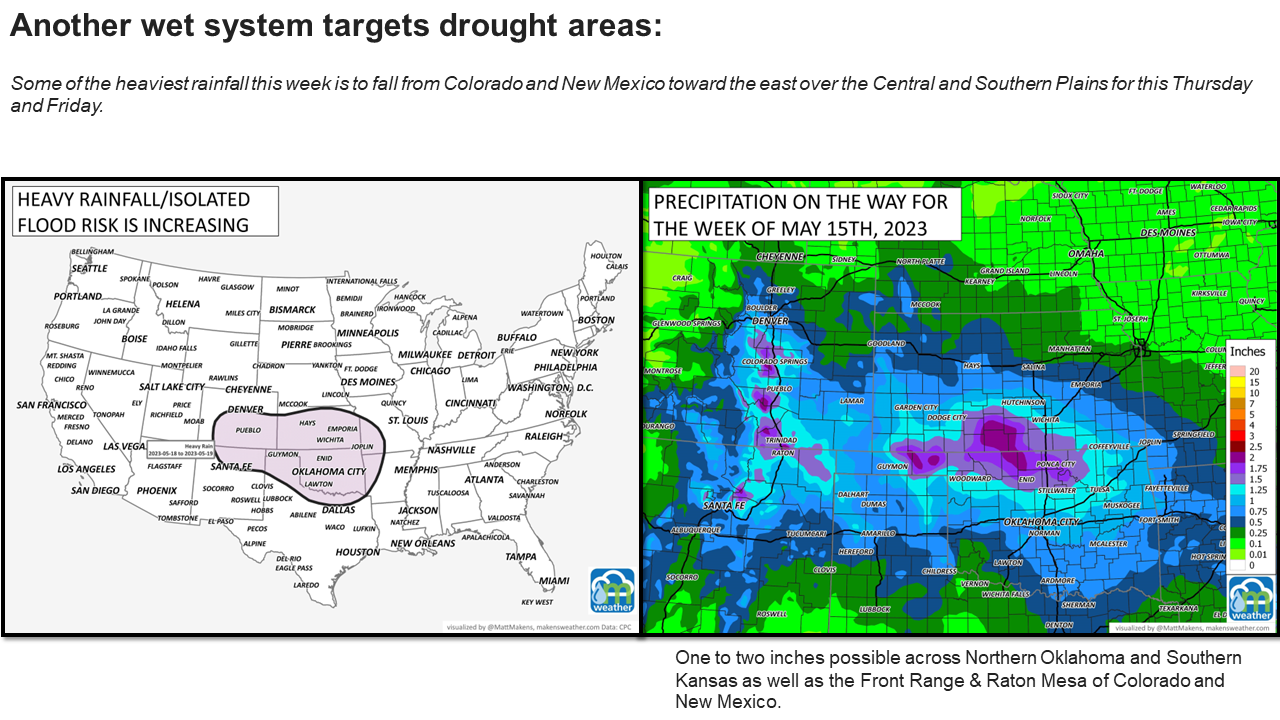 The hourly planner for Denver and Colorado Springs follows and shows the increase of rain chances during the next three days.


You can see that Thursday and Friday have the higher chances of you needing an umbrella, and parents/athletes out there probably will have some impacts to those after school activities and to any evening games that are to be played.
If we watch the following animation, you'll see some thunderstorms pop up Wednesday, but the most widespread activity for the state is to come Thursday into Friday.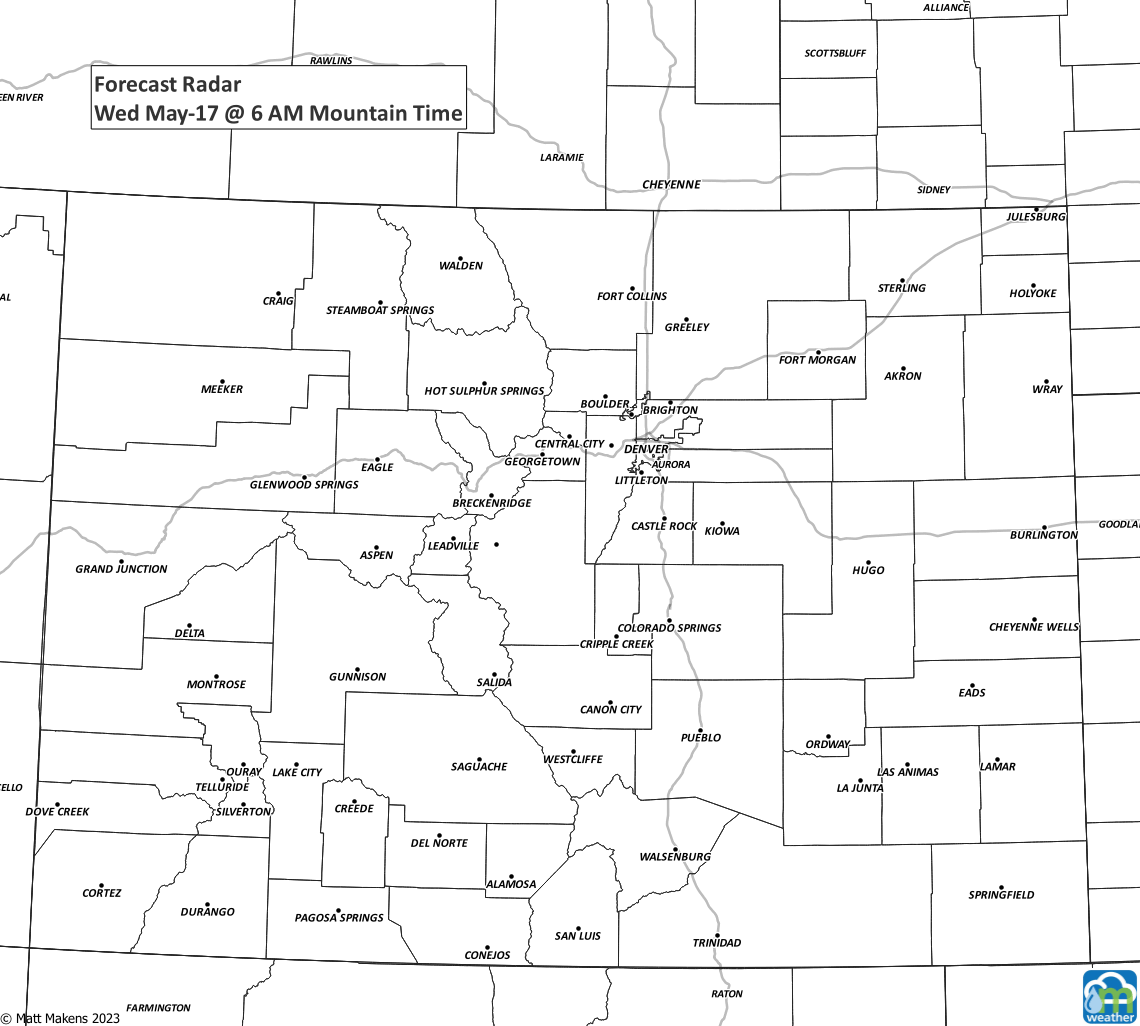 You may be wondering about the severity of these storms. A couple of things to say about that.
First, we are into severe weather season and although the overall risk for damaging storms is low the next few days that does not mean we can't get some hail and a thunderstorm warning. It's always a good idea to have a garage handy for the car if you can.
Second, there is a risk of flooding with these rains. Any of our concrete jungles we have around here can flood, plus the soil over southeastern Colorado is not very healthy and a bit like concrete itself so easy to pond the water.
In total, here's an estimate of the precipitation on the way through the next three days.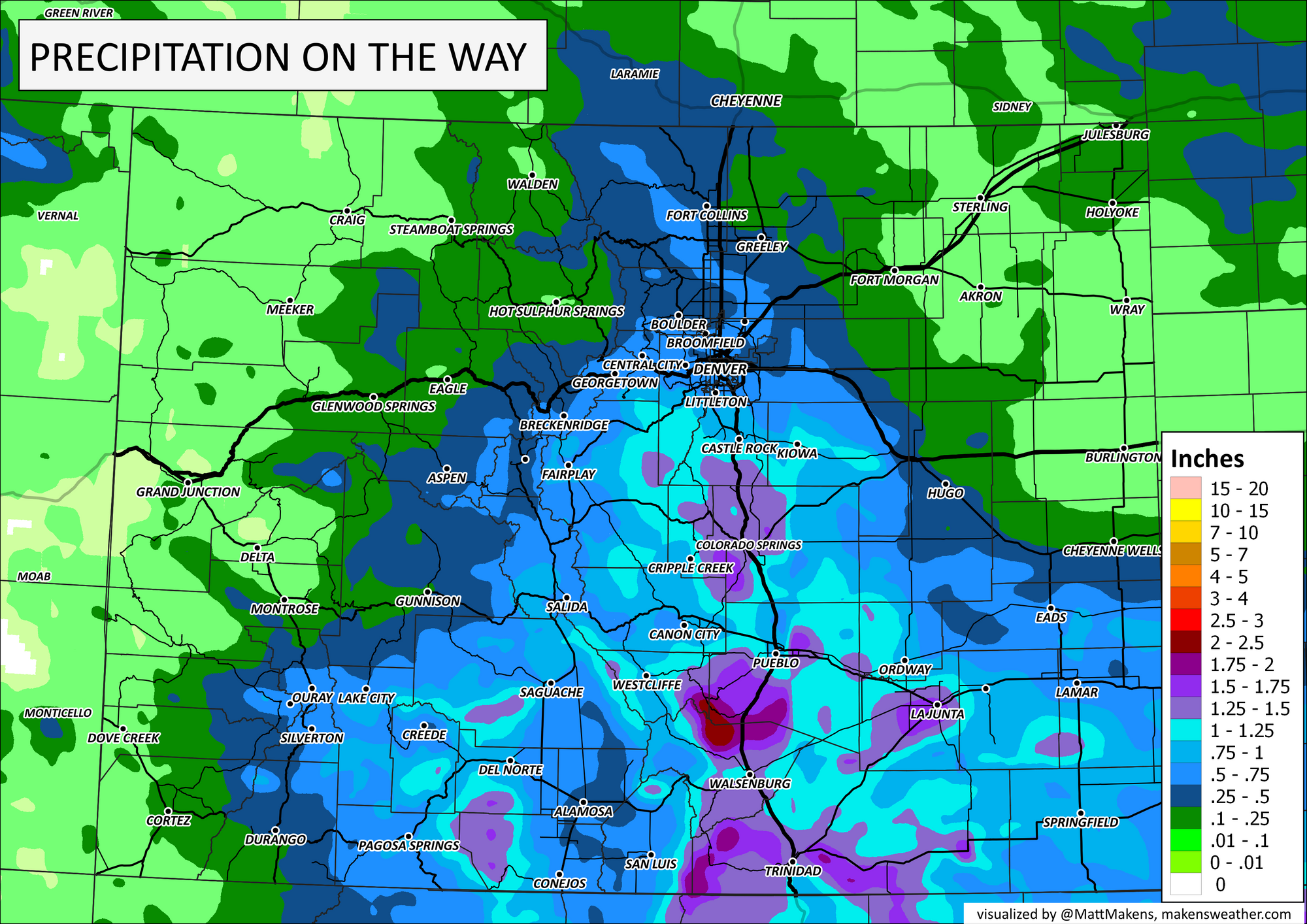 And, yes, there's a chance of a bit of snow in the mountains.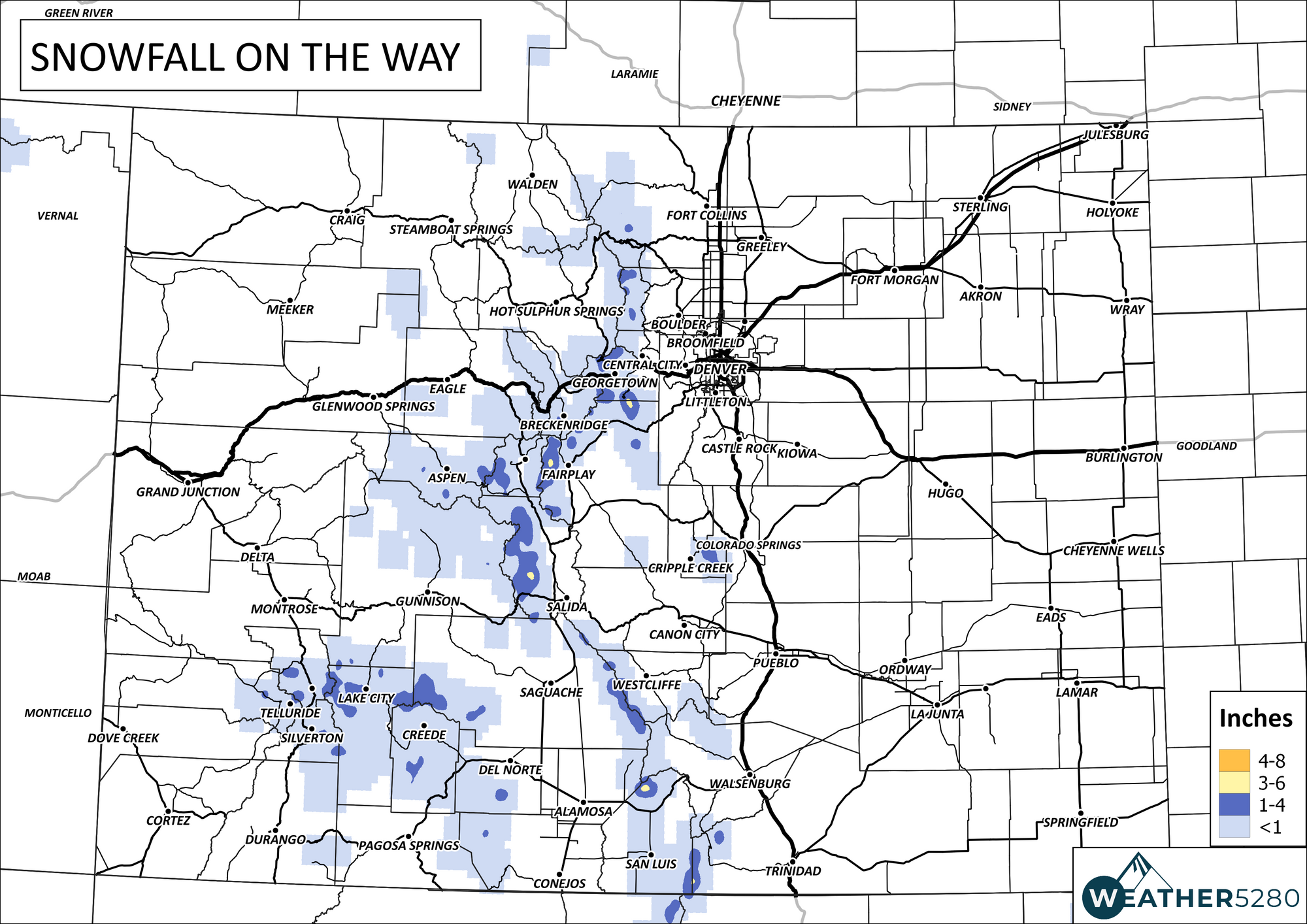 As far as those Mother's Day plants you may have already stuck out in the gardens, they'll be okay. Here's a rundown of the daily highs and lows for Denver the next week.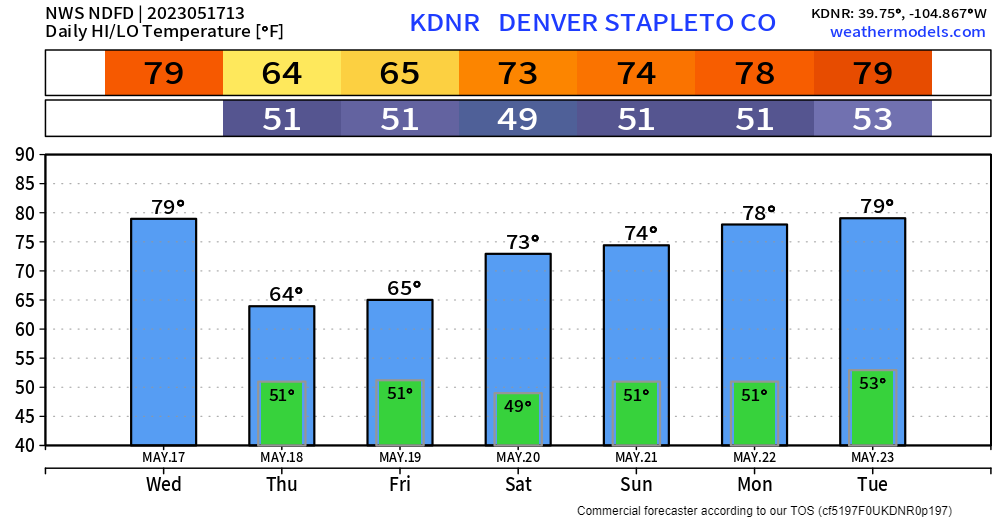 At this time, there's no indication of a frost or freeze ahead. If that holds true, this will be a year with one of the earliest-last freeze dates on record.
You can keep those sprinklers off (YES NEIGHBOR A FEW HOUSES DOWN, TURN 'EM OFF AND STOP WASTING! 😂) We can see the chances for daily thunderstorms and rain continues. This chart is set to Denver, but our Insiders can click anywhere on the map they want for a breakdown like this.

And finally, don't be surprised if you smell or even see wildfire smoke in the air with this system. Wildfires have been raging in Western Canada and that smoke will be brought to us courtesy of this incoming cold front.
Keep us posted on any impactful weather conditions happening where you are? If you'd like to be getting the "heads up, hey there is a forecast to be aware of"' style emails from us, you can sign up for those for free by clicking here.