Chances for thunderstorms impacting the Denver metro area and Front Range will increase in the coming days; not just the number of storms but the strength of each will increase, too.
I'll set the stage with a look at daily rain chances in this timeline:

Tuesday, like Monday, will have a lower chance for storms in the Denver area versus tomorrow and Thursday. That's not to say storms will not be around today, but the focus is on the mountains, Palmer Divide and Plains for Tuesday afternoon.
For the mountains this afternoon and evening, heavy rainfall can create flash flooding risks, particularly for burn scars. To a lesser extent, storm may develop between Denver and Colorado Springs on the Palmer Divide. Folks from Castle Rock east to Limon may see a storm later today, lightning the main hazard with these but hail will be possible to if a storm should develop.
For Wednesday through Thursday, energy in the atmosphere increases along with moisture and the combination will create more numerous thunderstorms as well as stronger ones. Those on the Plains have the highest risk of some damaging storms these afternoons and evenings. Moisture is potentially as much as one to two inches during the next few days.
Here's a storm animation for Tuesday through Friday afternoon to give you an idea as to the increase in storms.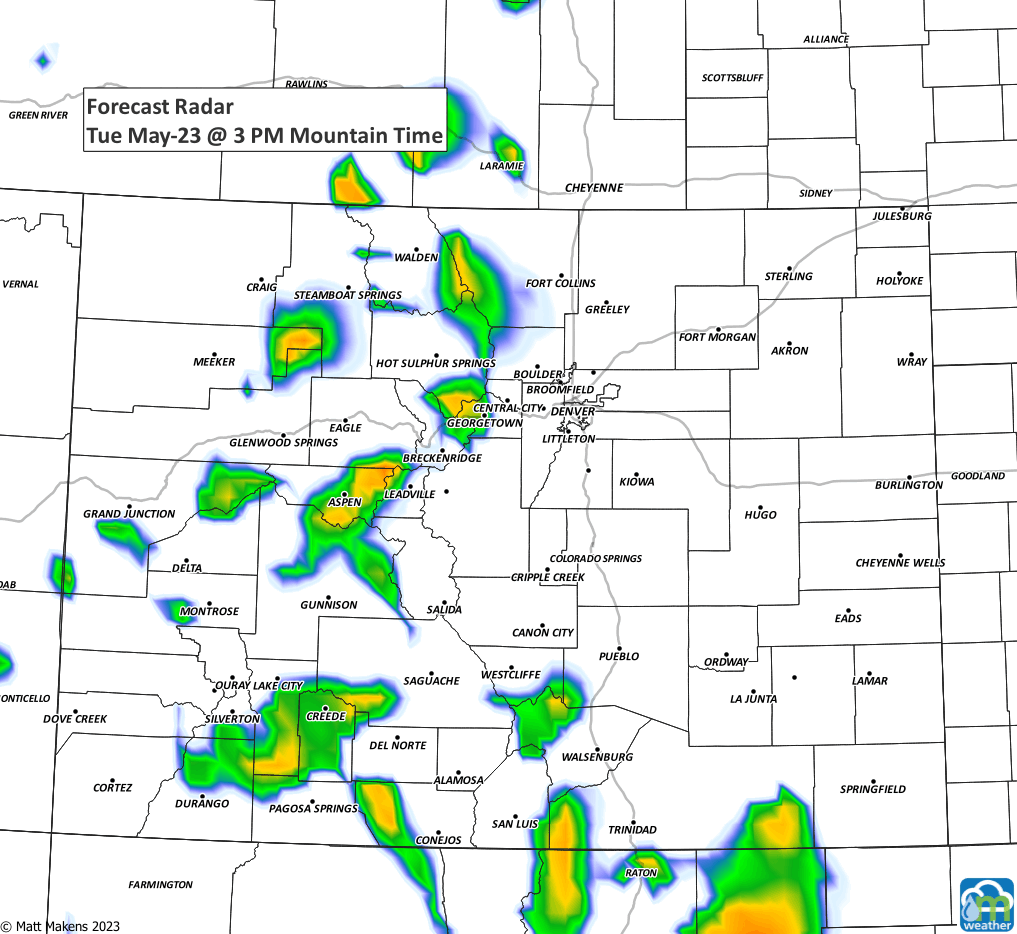 Beyond the next few days there will be continued daily chances for thunderstorms, it is our wet season after all.

As far as air quality, we've seen some monitoring indicate the smoke is thinning out a big and we may have a couple better days ahead - relative to what we have had, but still not a true clearing of all smoke. Because of this, air quality alerts remain for the metro areas.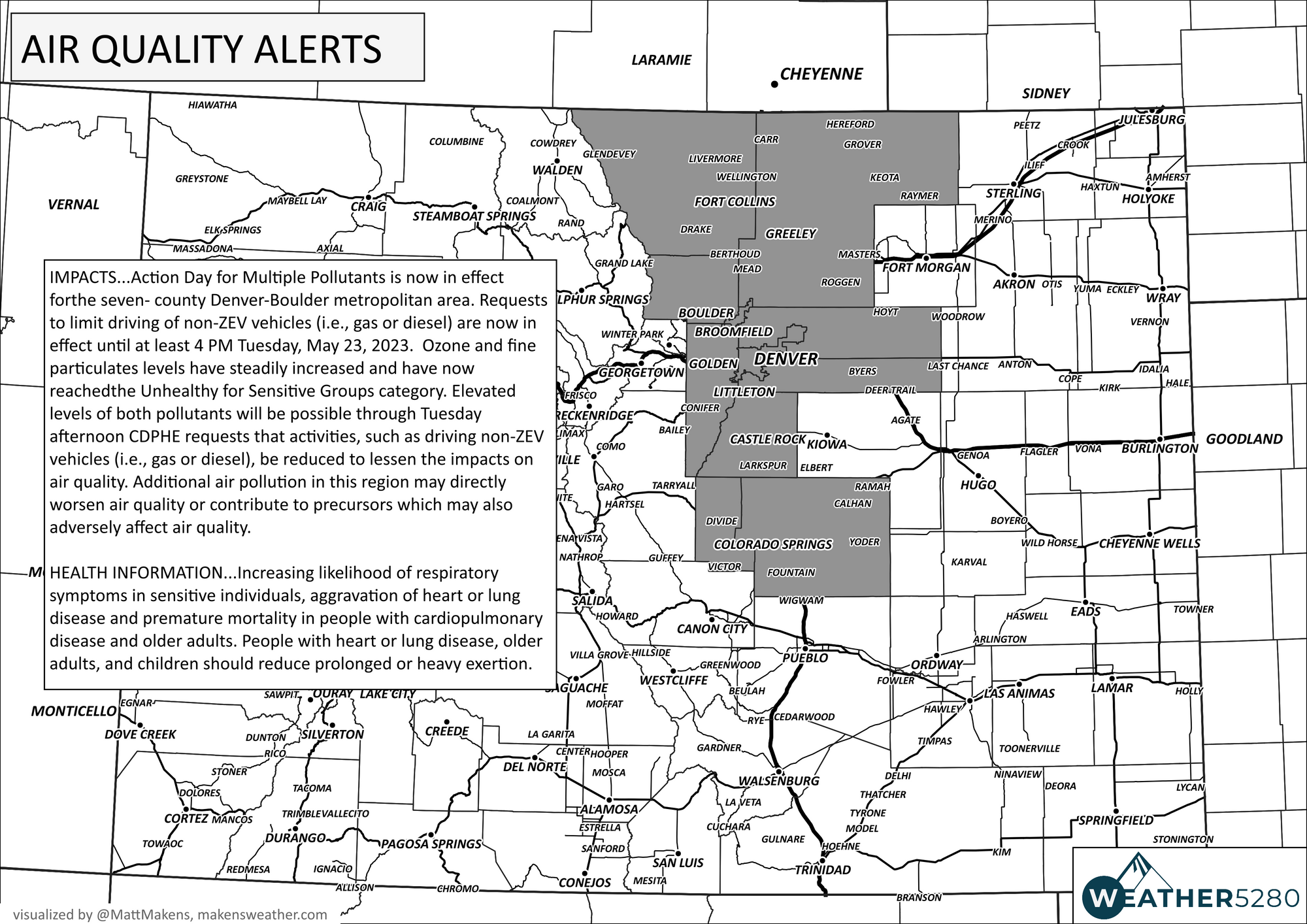 If you'd like to be getting the "heads up, hey there is a forecast to be aware of"' style emails from us, you can sign up for those for free by clicking here.