Colorado and Denver Weather: When you could be hit with a storm Wednesday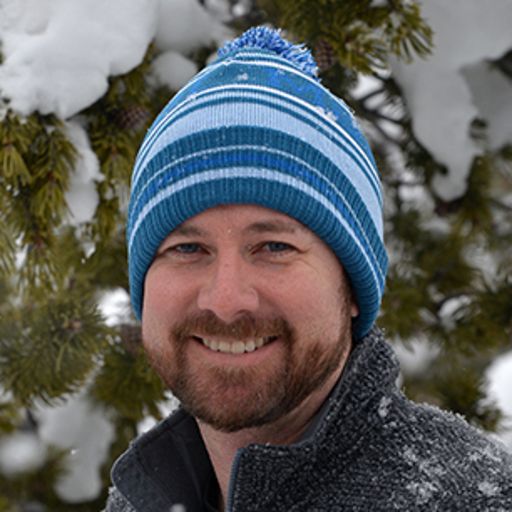 Wednesday morning has a mixed bag around the region with fog, smoke, clear skies, and increasing higher-level clouds, depending on your exact spot. The trend for today will be to increase the number of storms and their intensity by this afternoon and evening.

Although the overall risk of severe/damaging thunderstorms is low, you know how Colorado can be, and we can get significant hail on "low-risk" days. Briefly, heavy rain can lead to isolated flash flooding, and we will watch for damaging wind from storms, too, particularly the farther east and south of the metro areas.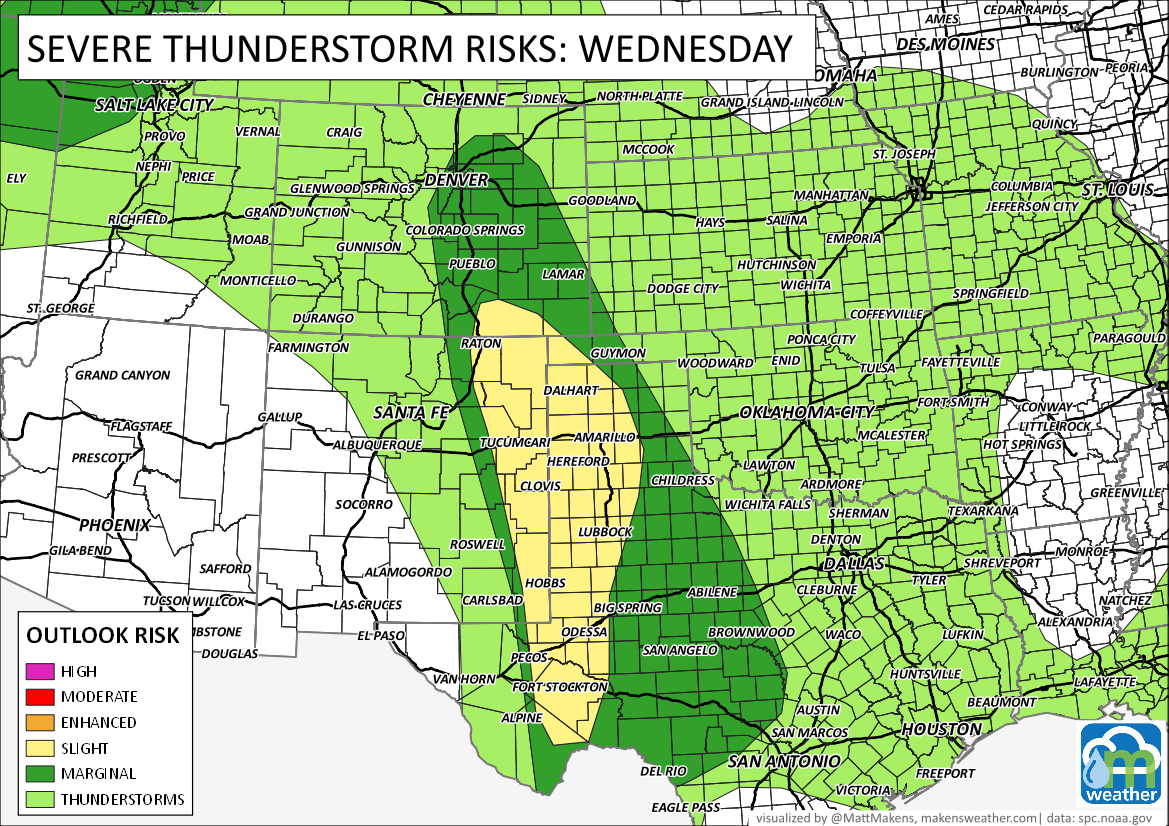 Here's an hourly progression of the day - instead of my normal animation I've broken the animation into hourly pieces.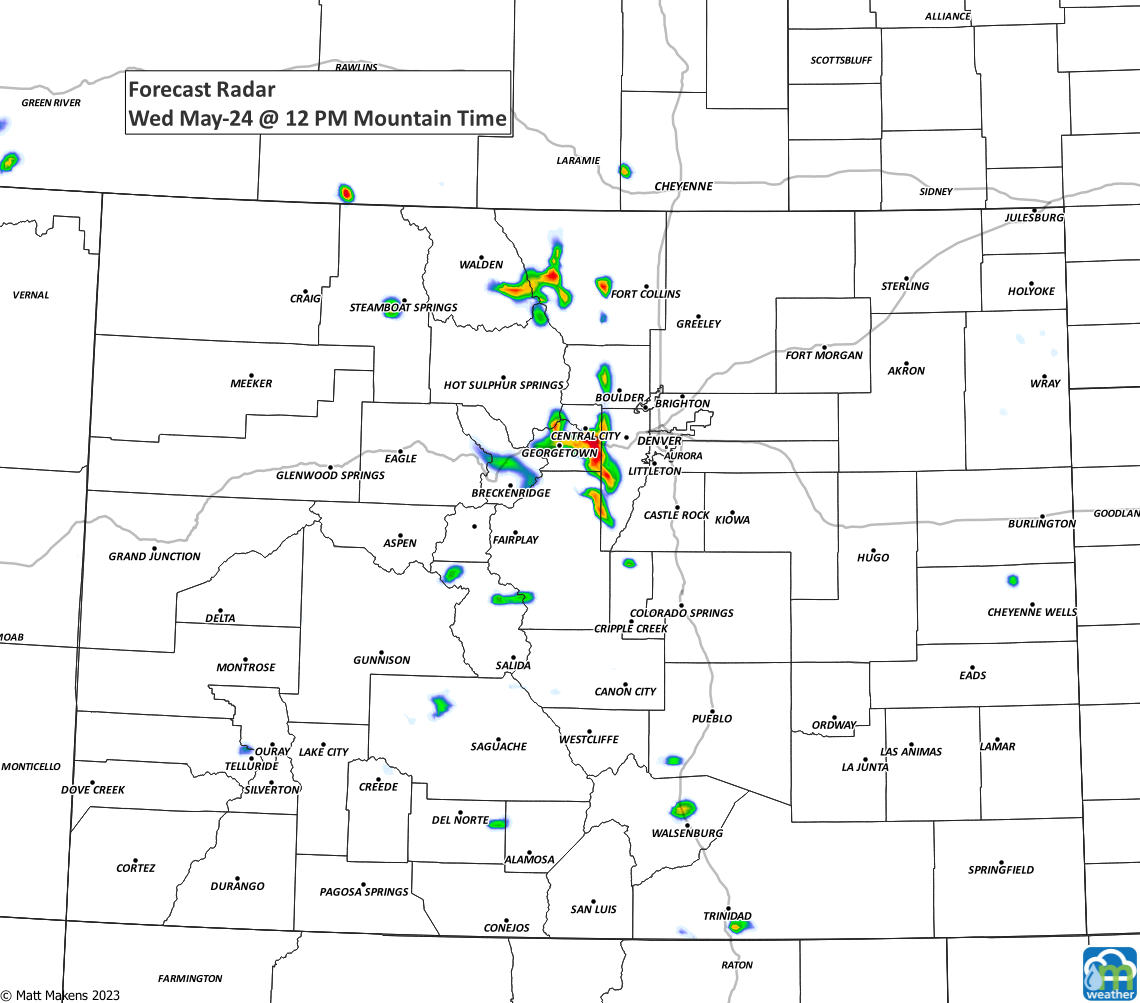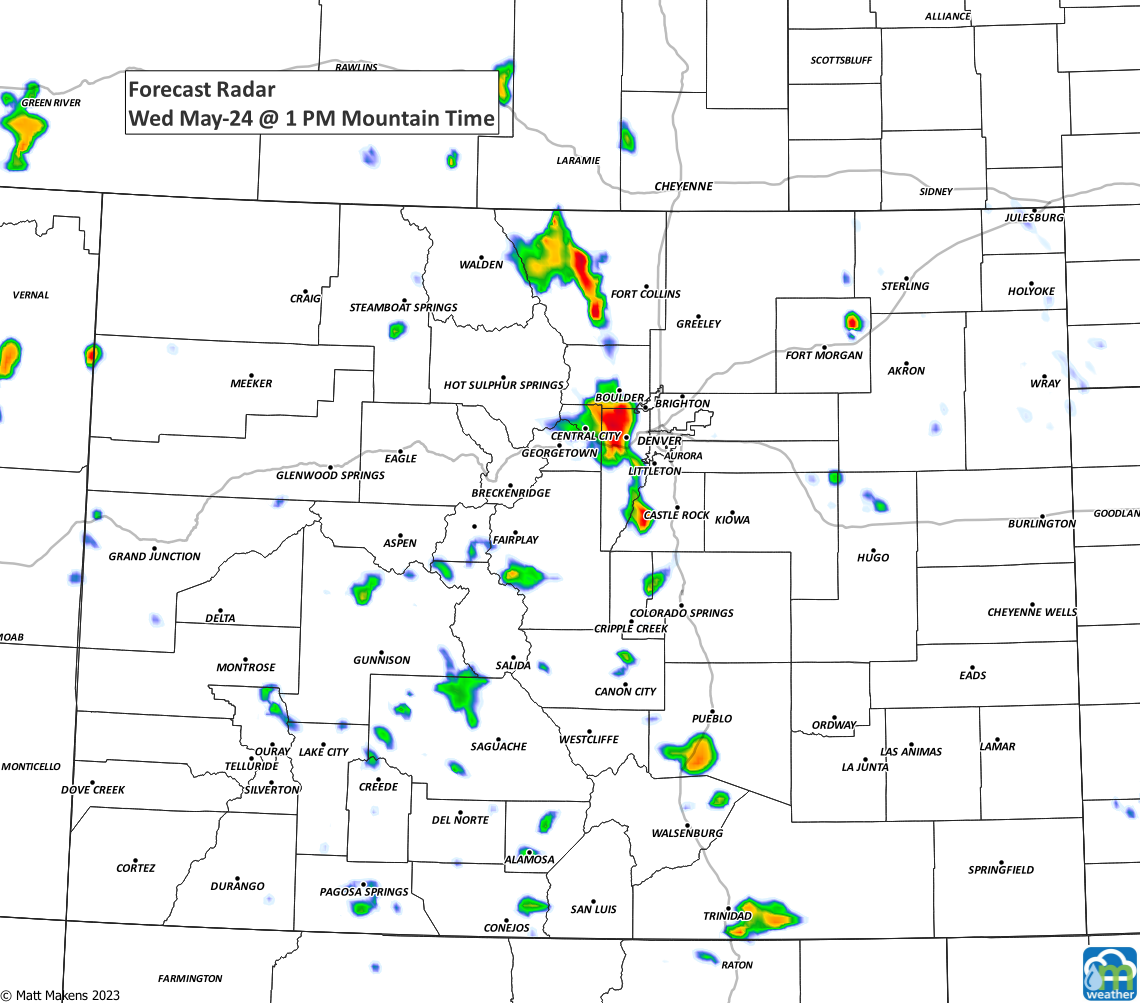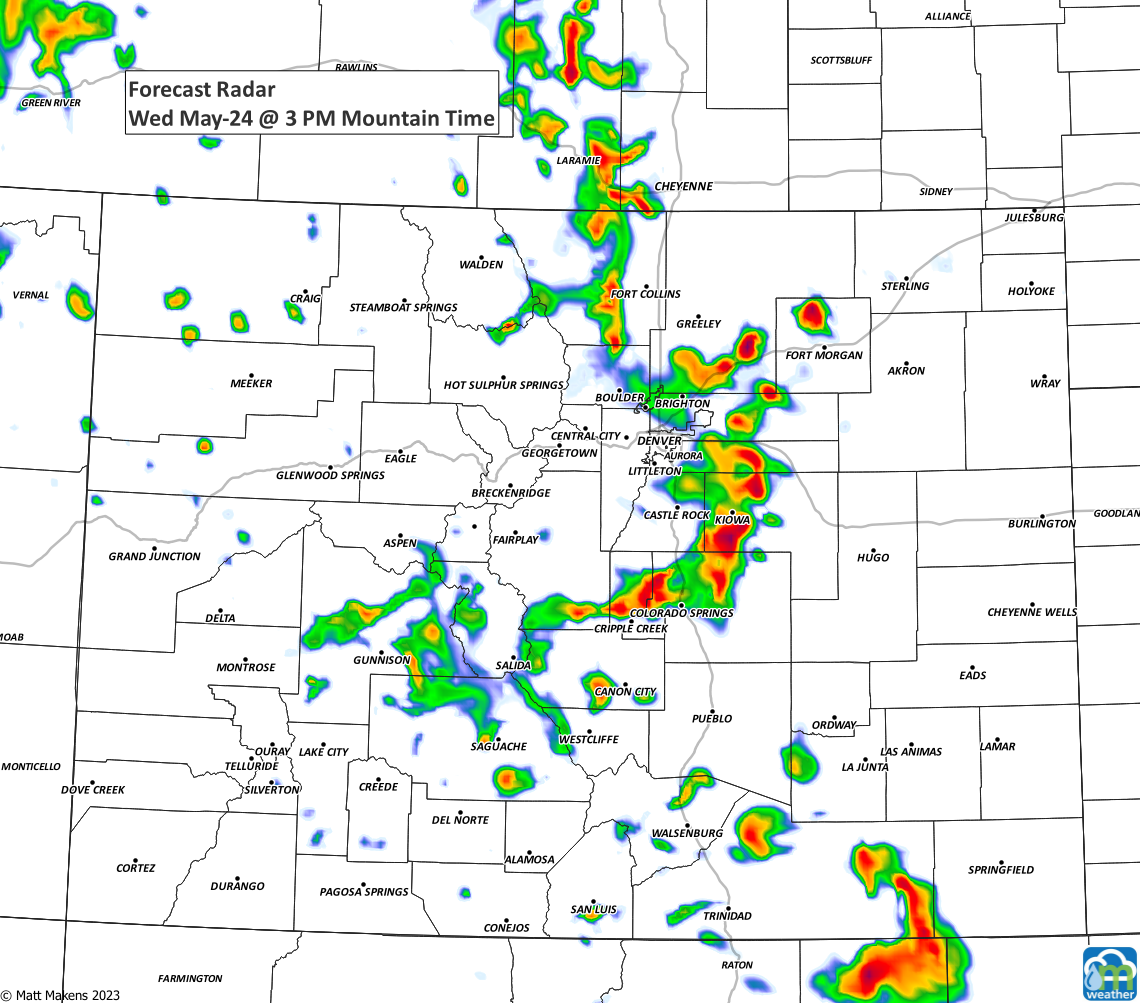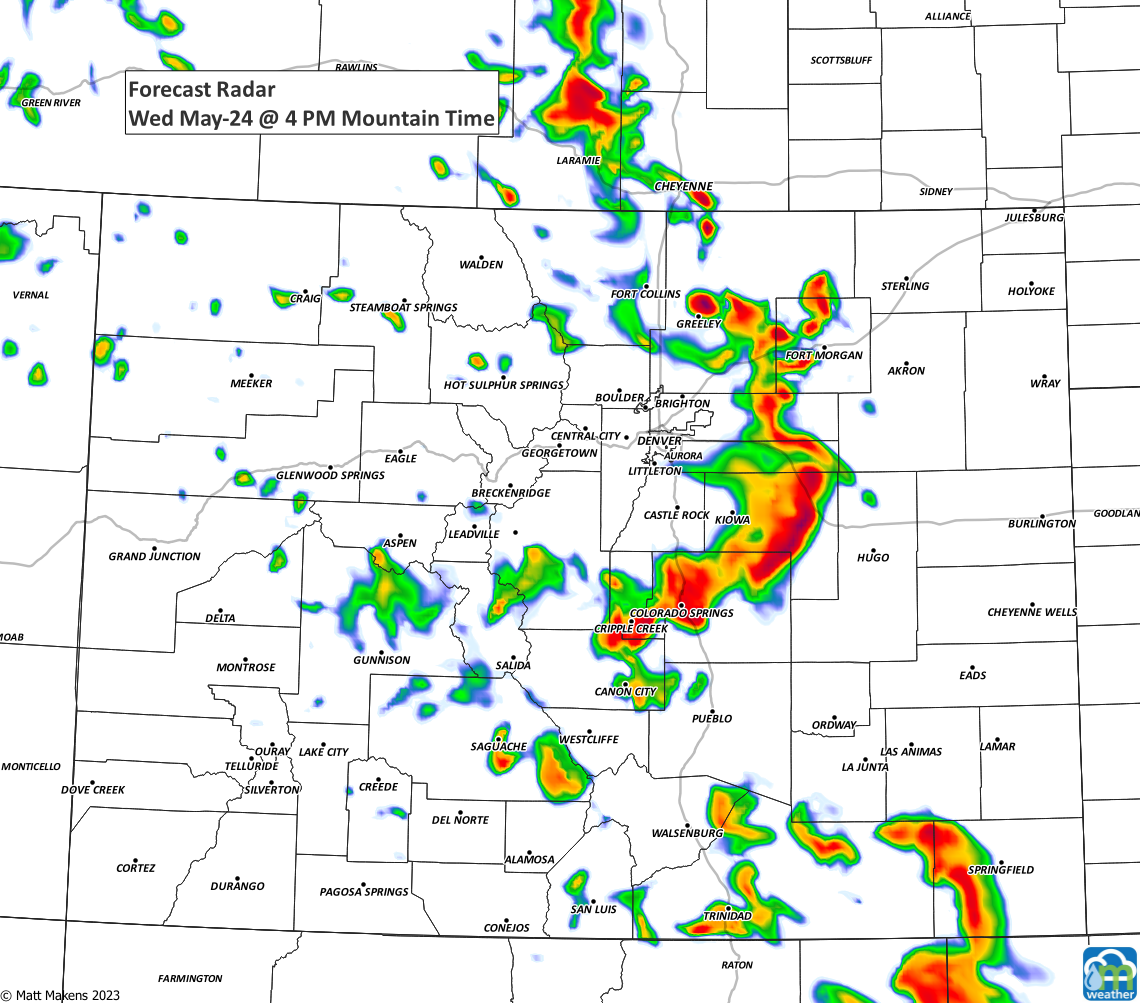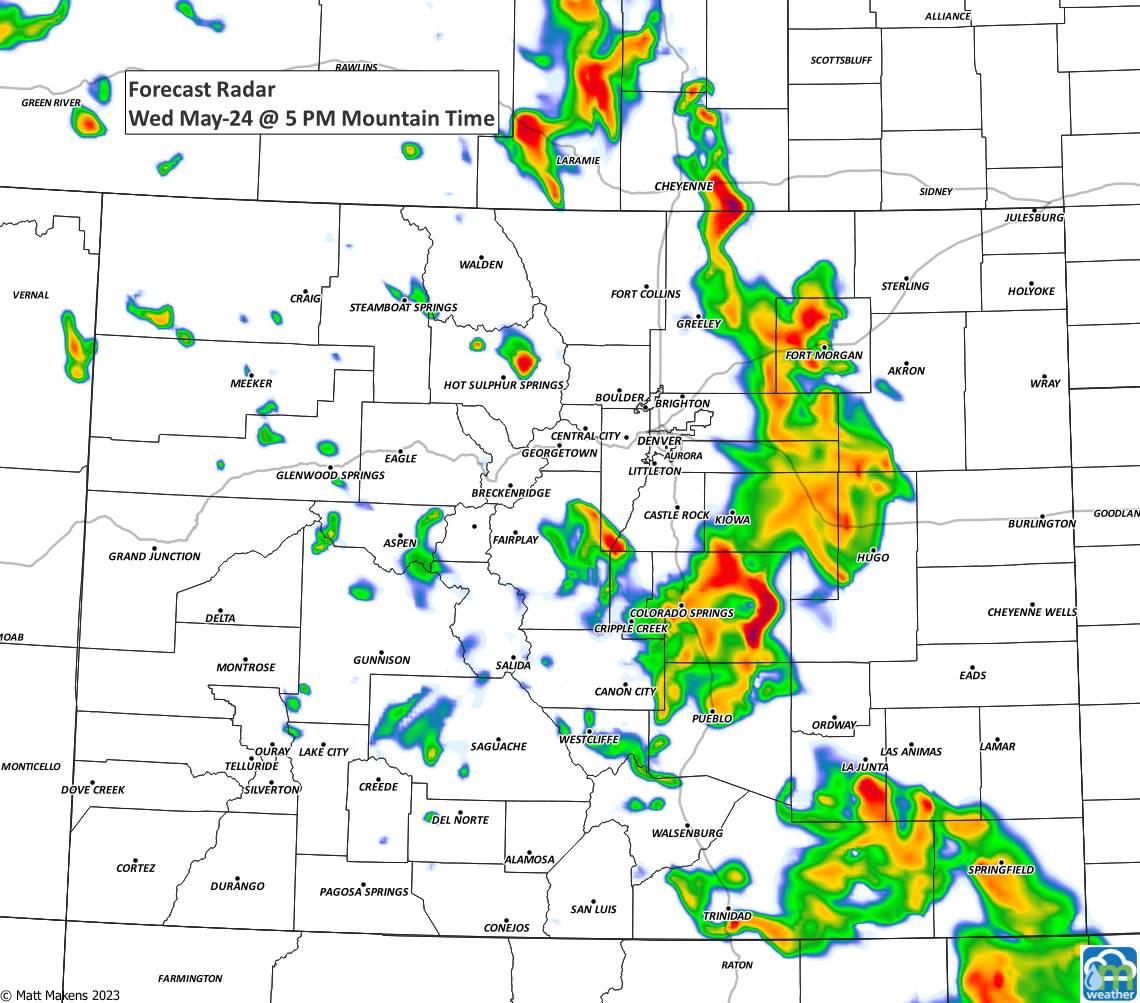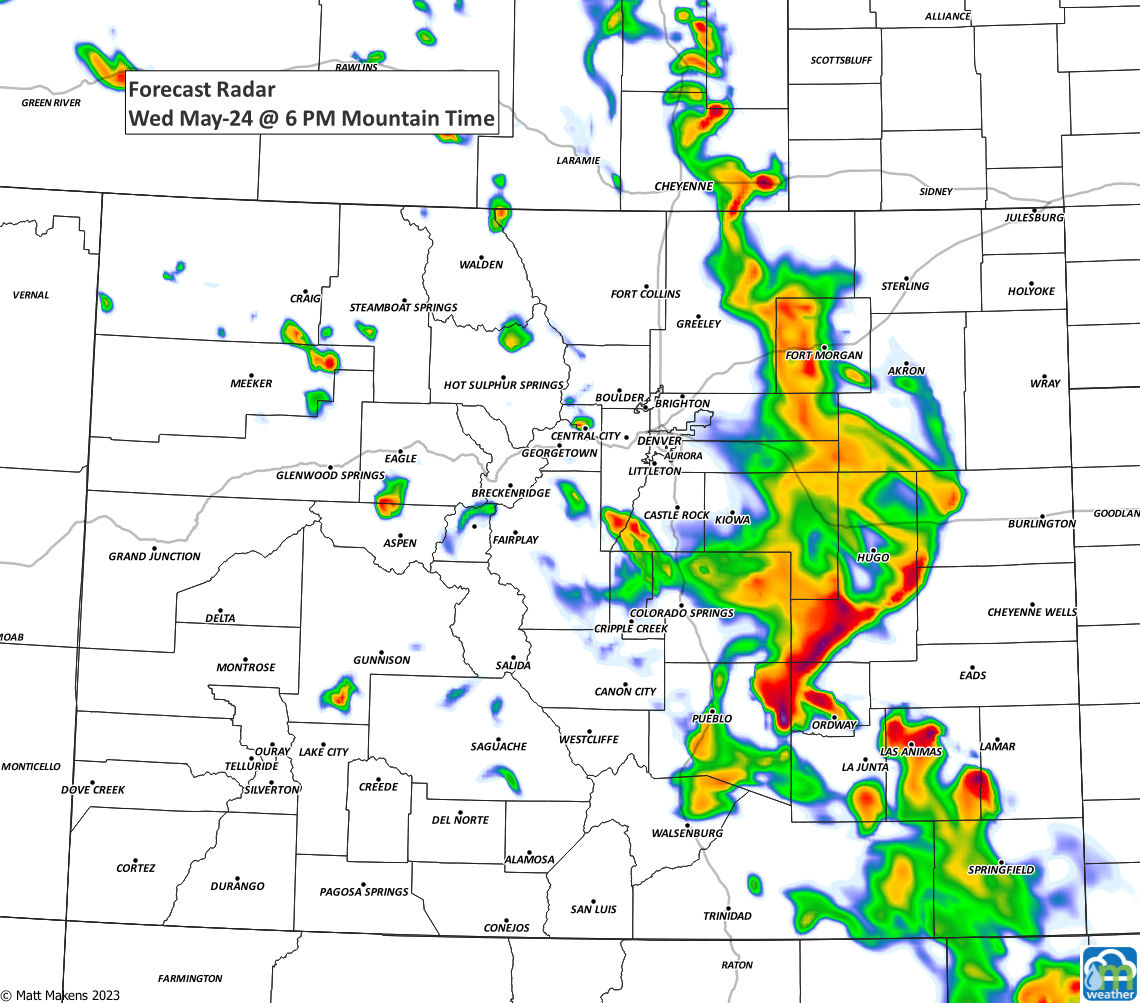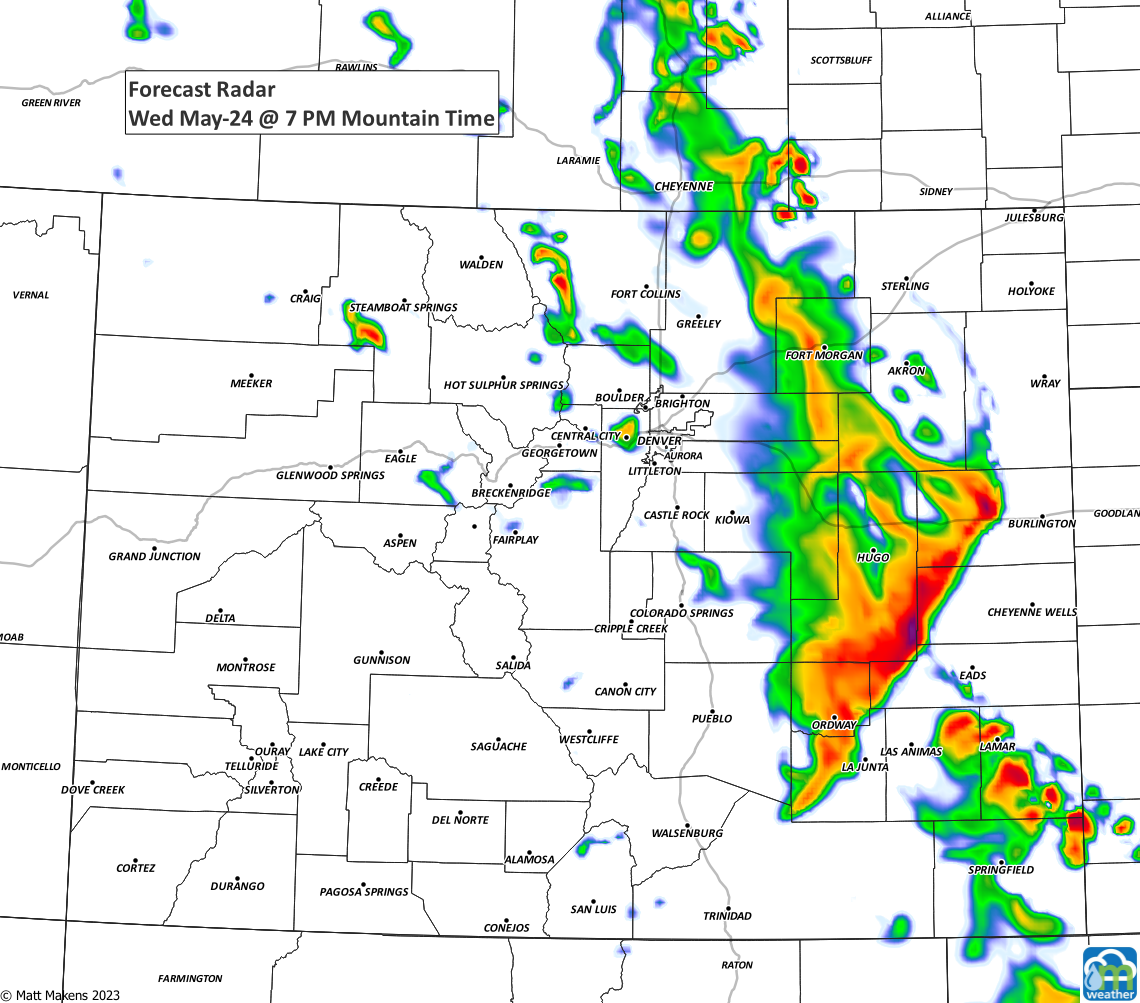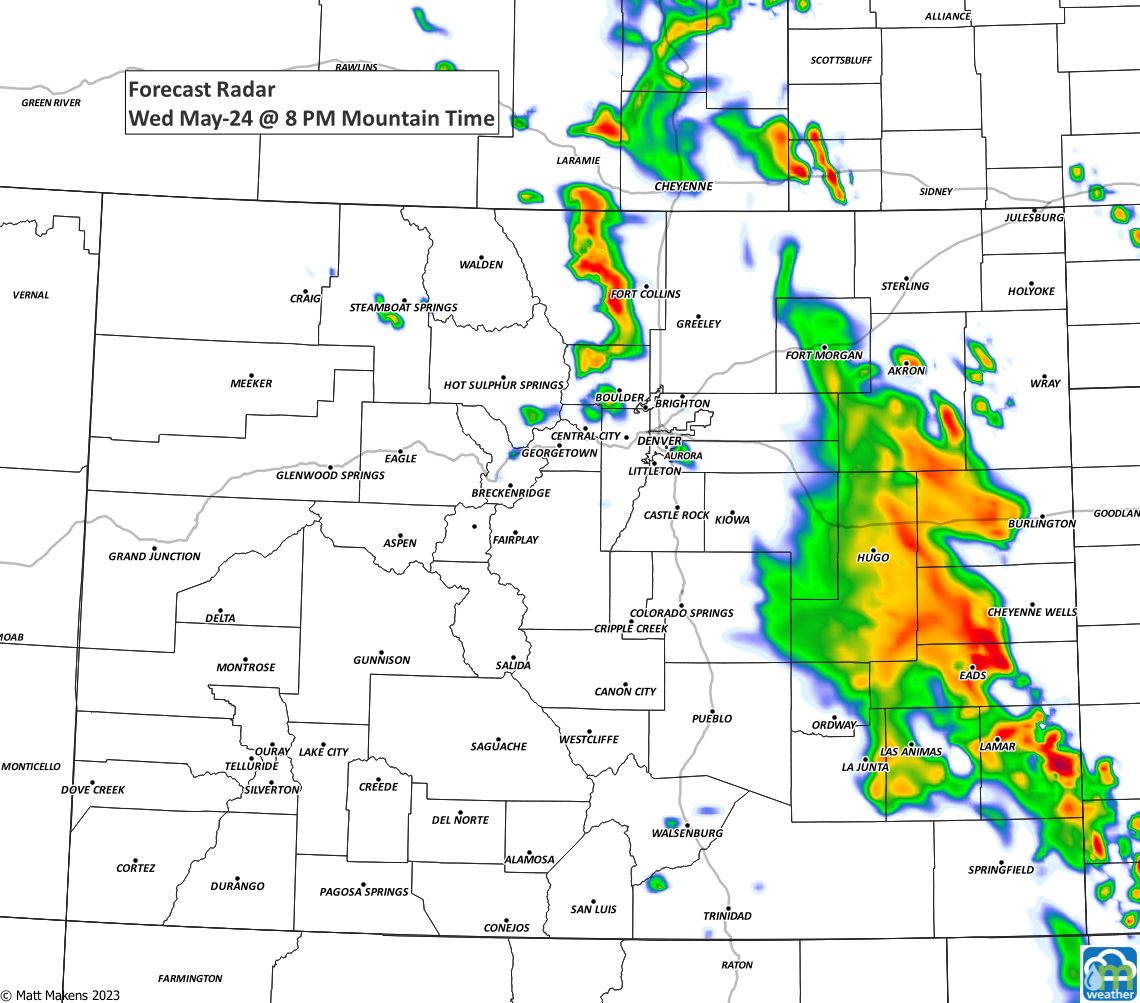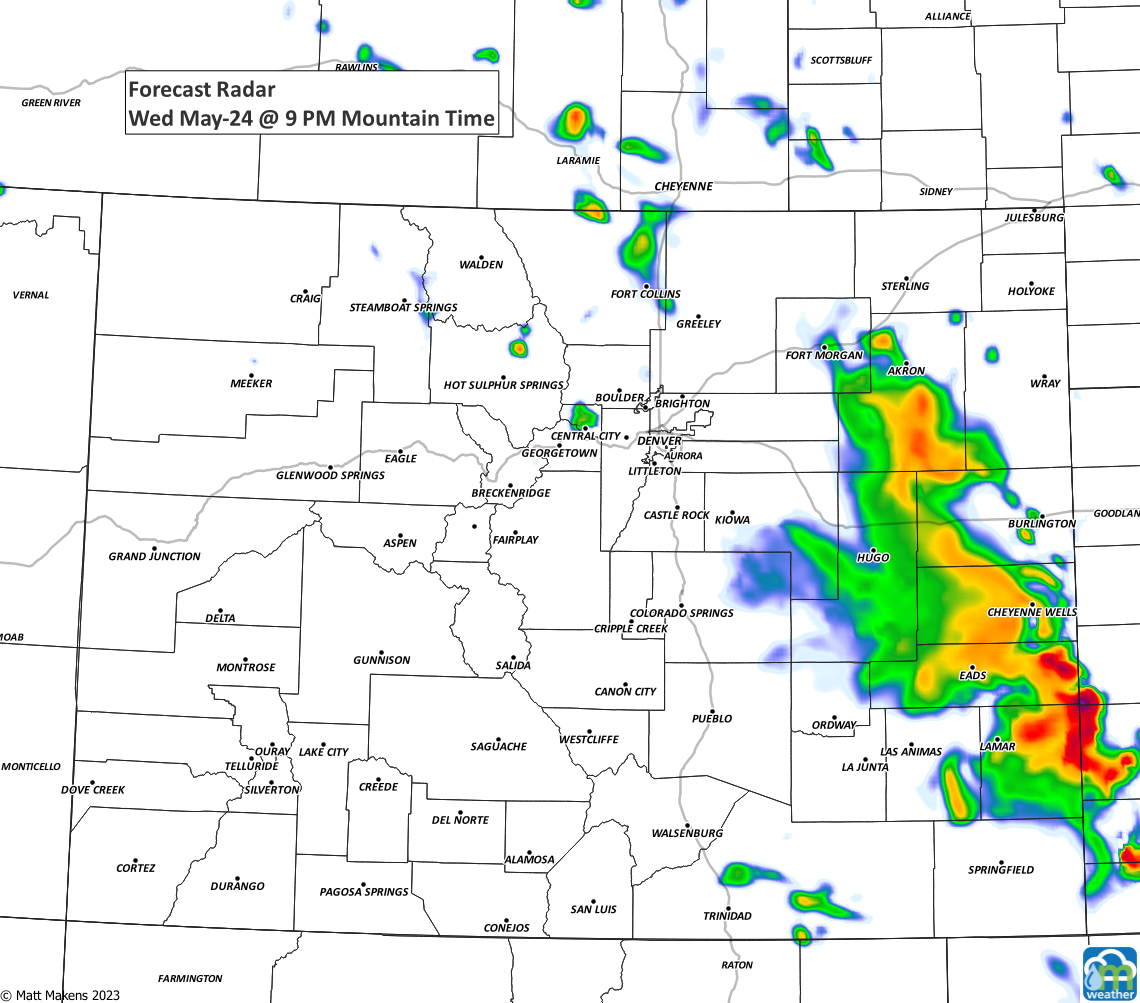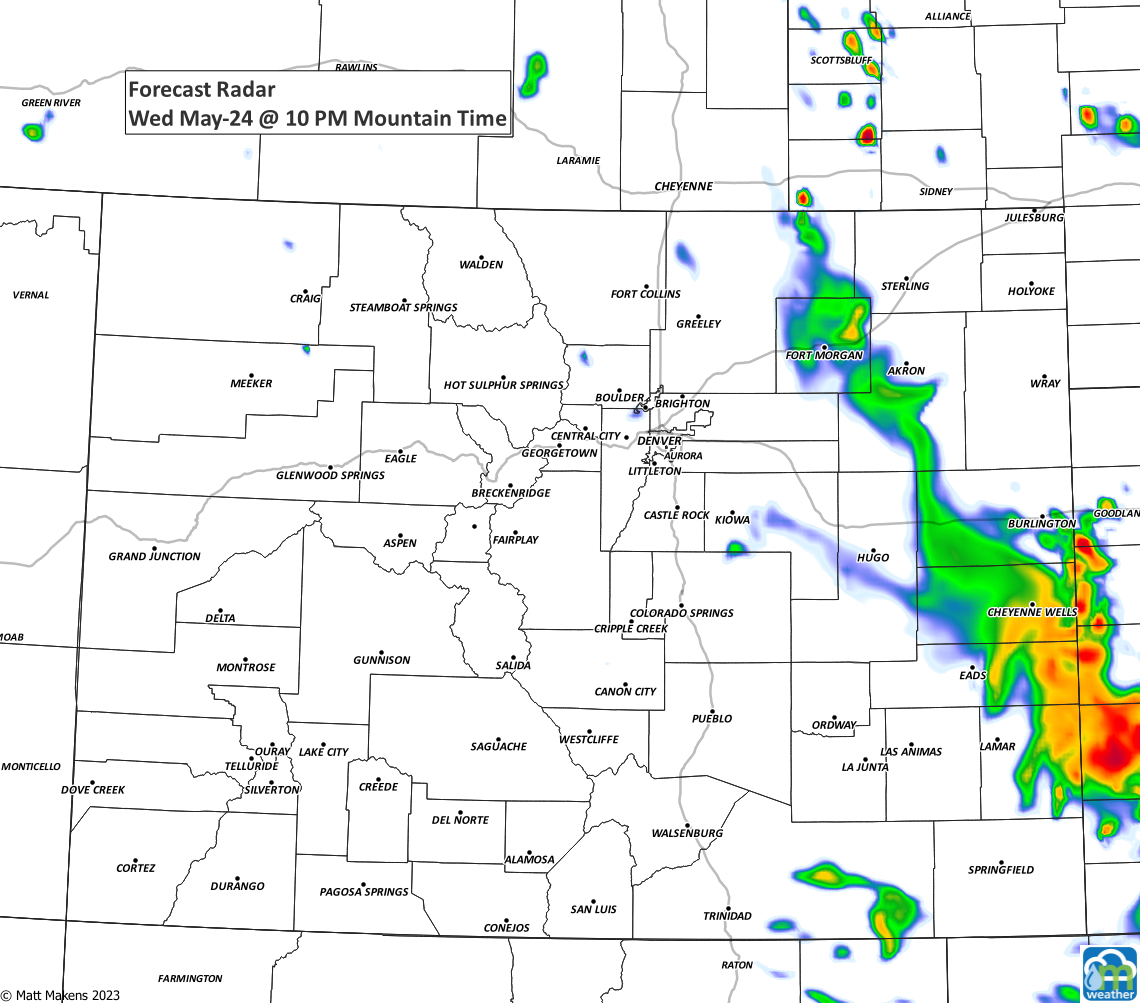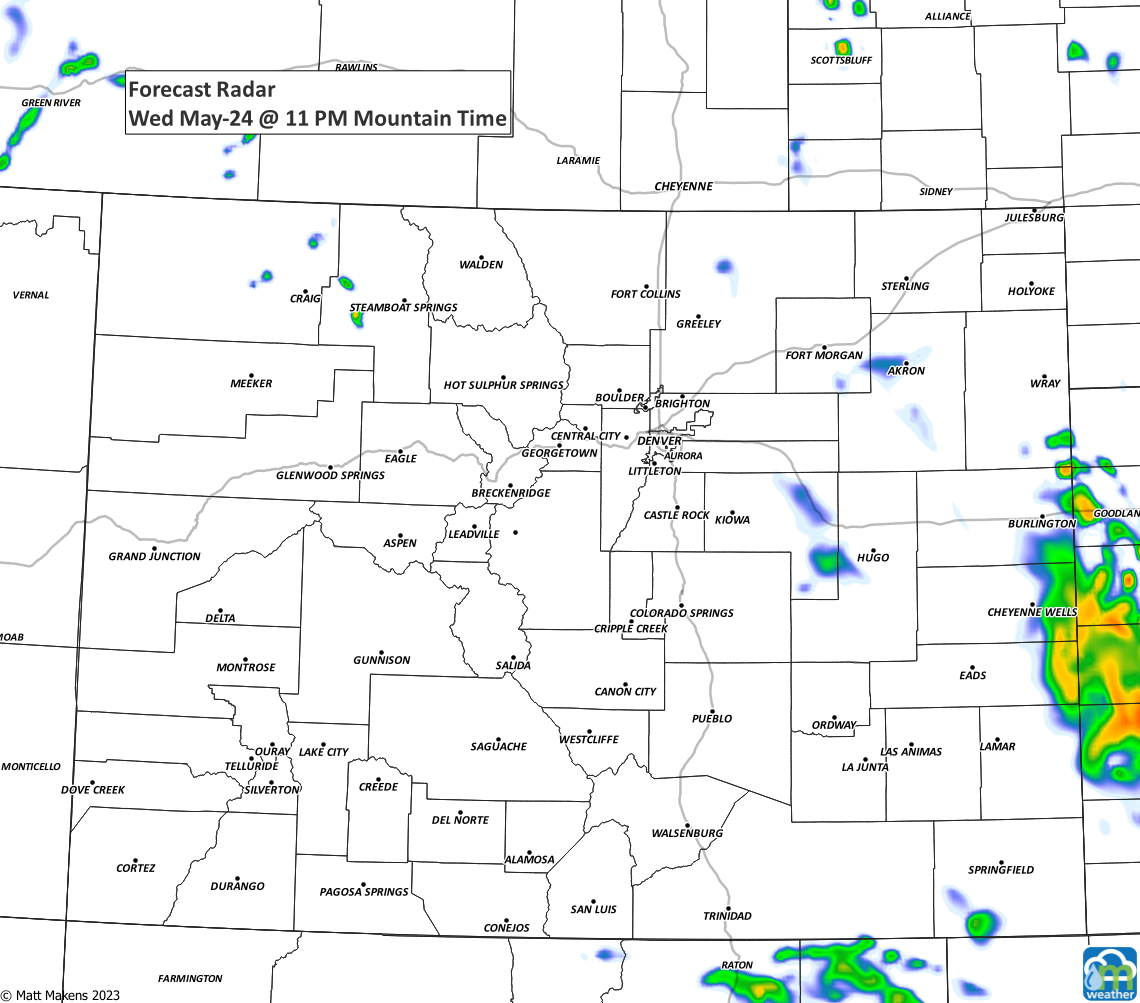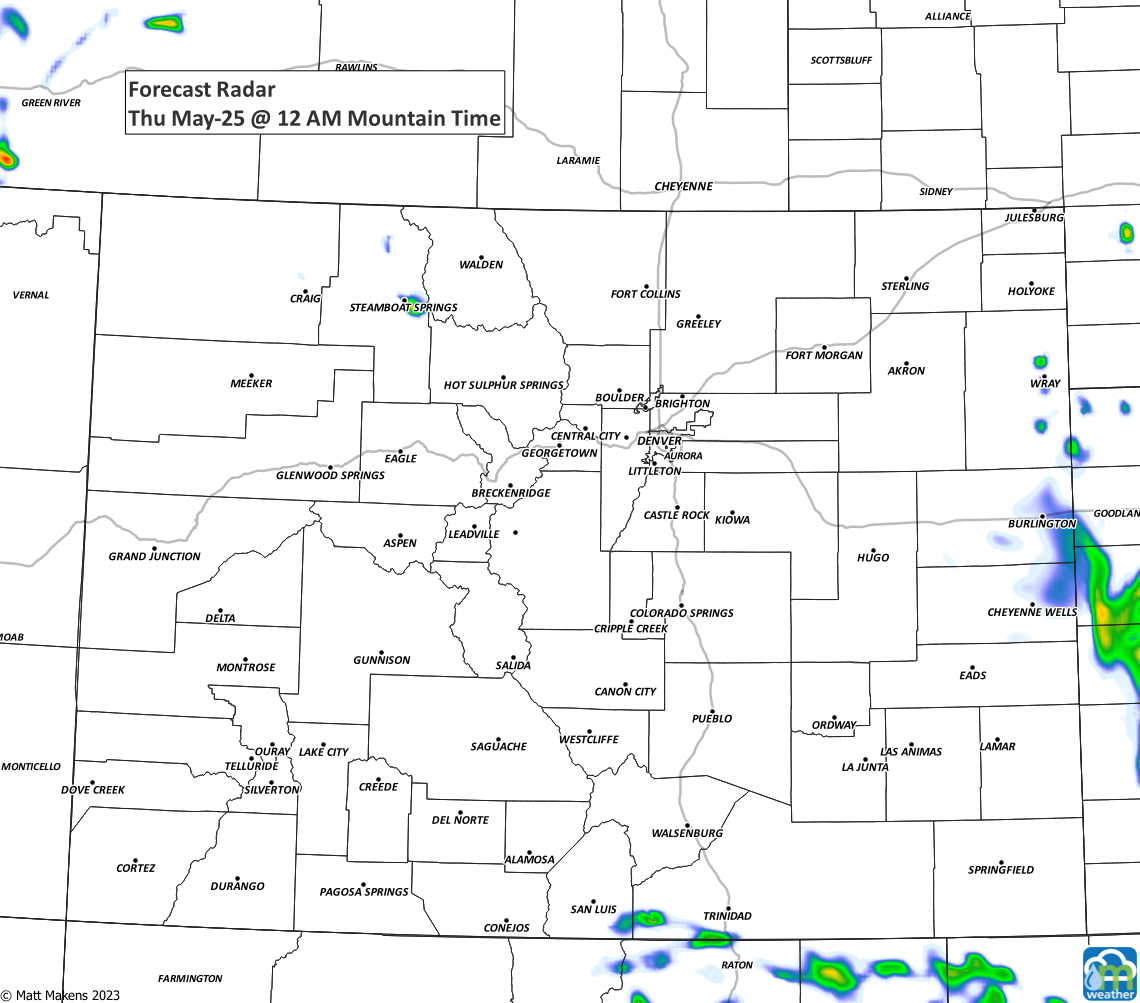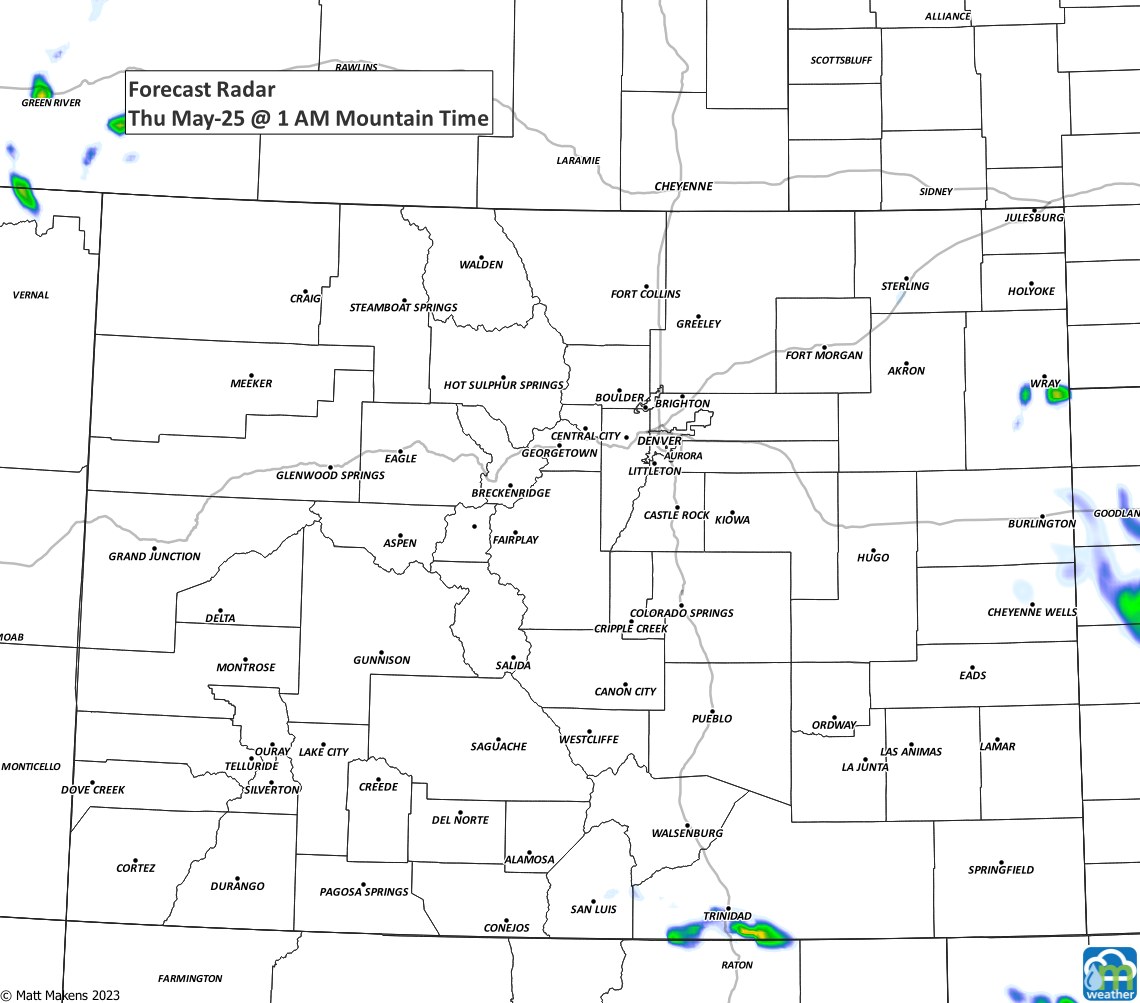 The storms are capable of more than one inch of rainfall, but most of us aren't likely to pick up that total given the scattered nature of the strongest storms.
As we turn to the hourly planner for Denver, you'll see additional chances for rain/storms through the rest of the workweek. We'll be back with more on tomorrow's timeline in a future post.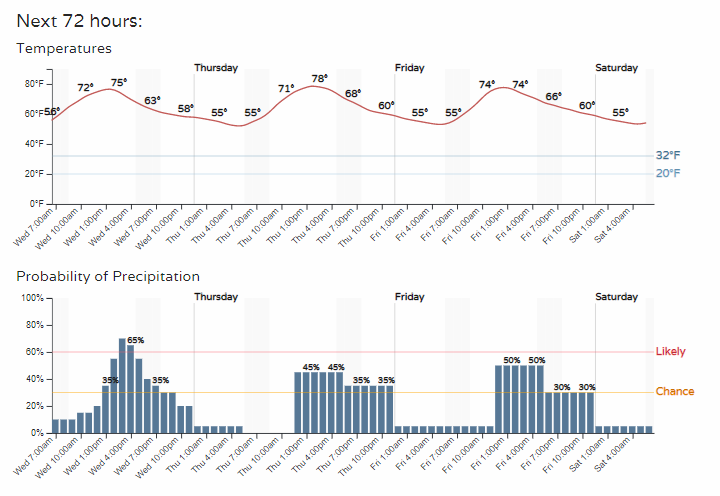 If you'd like to be getting the "heads up, hey there is a forecast to be aware of"' style emails from us, you can sign up for those for free by clicking here.