Colorado and Denver Weather: Another round of storms to deliver a bit of a punch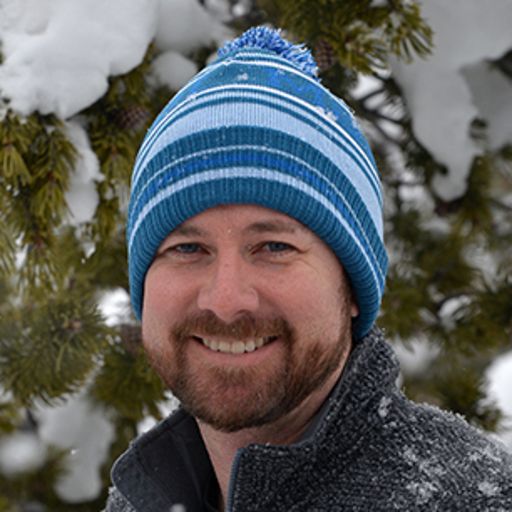 Wednesday had its fair share of thunderstorms that delivered hail, heavy rain, and two tornadoes to the region. Today, another round of thunderstorms is possible this afternoon and evening.
Here's the hourly planner, not just for today, but headed into Memorial Day Weekend.
We are clearly into that afternoon storm pattern. And, like we've pointed out before, the risk of severe weather may be low overall but you can still catch hail and damaging weather even when the probability is low. Yesterday's hail focused on the south metro, a landspout formed near Cheyenne, and a tornado crossed Hwy 71 in Lincoln County. Our Tempest° Weather System detected 0.34" for the day and 325 nearby lightning strikes. (There's a sale on this system, now. Click here for product information and to take advantage of this offer. Enter "weather5280" when prompted for the sales code)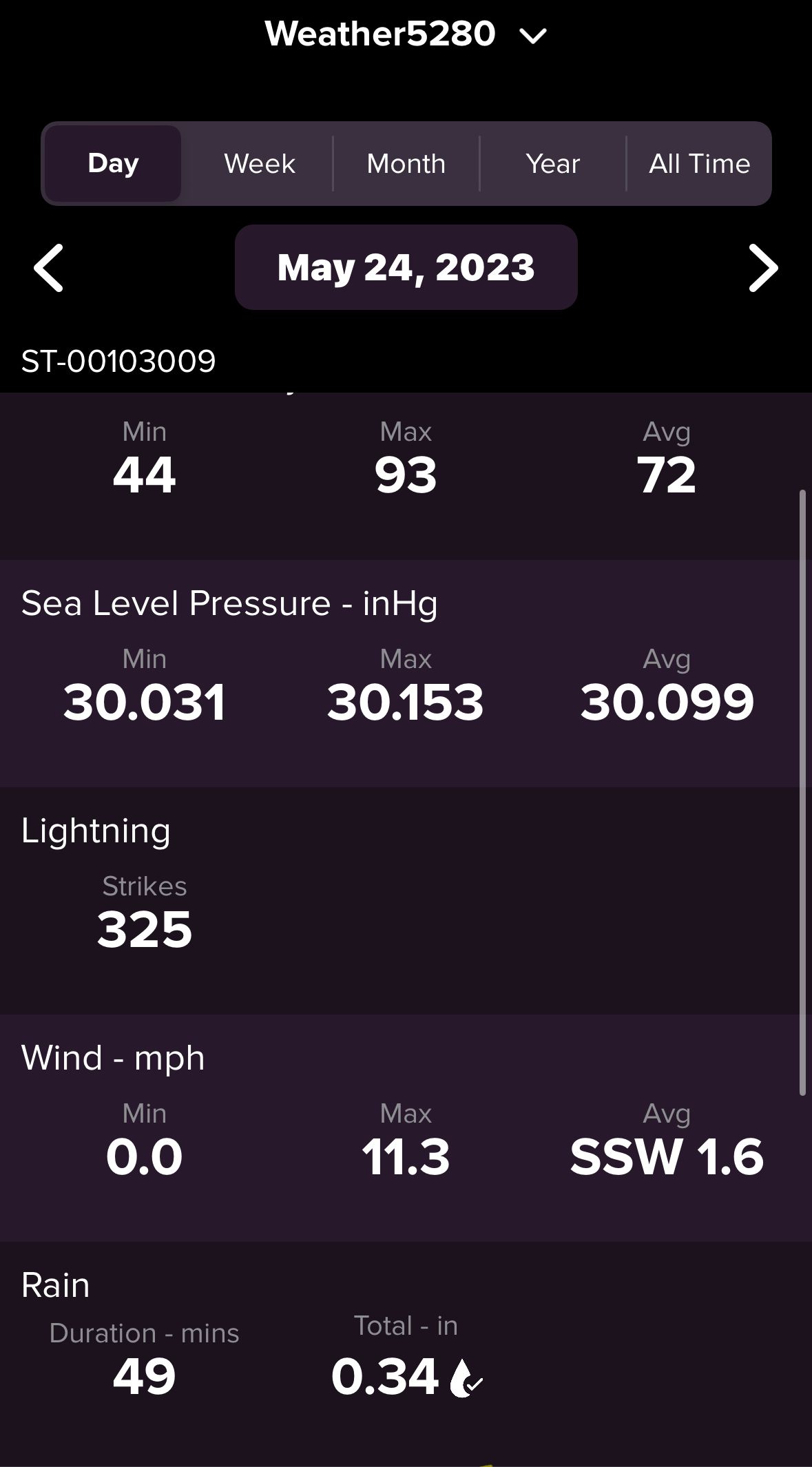 Here's today's hourly breakout of images for your planning: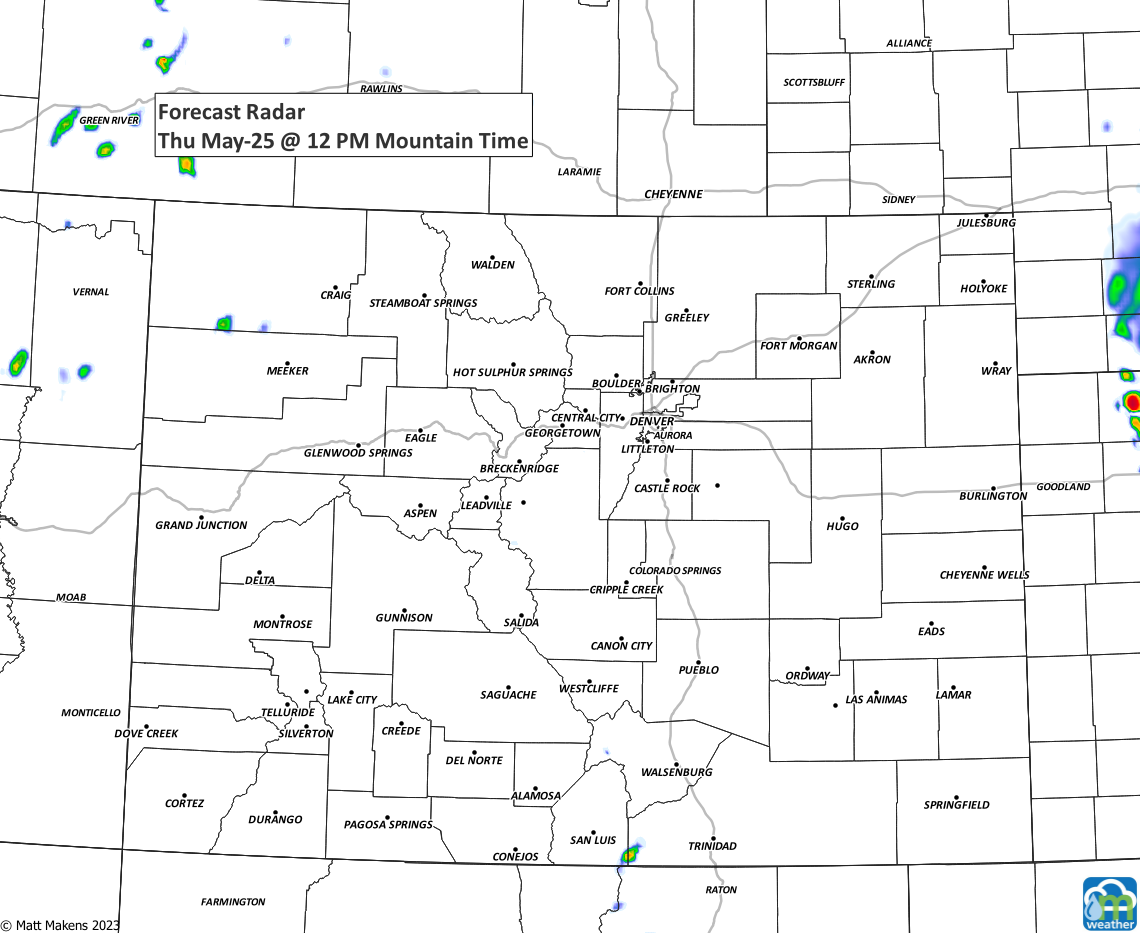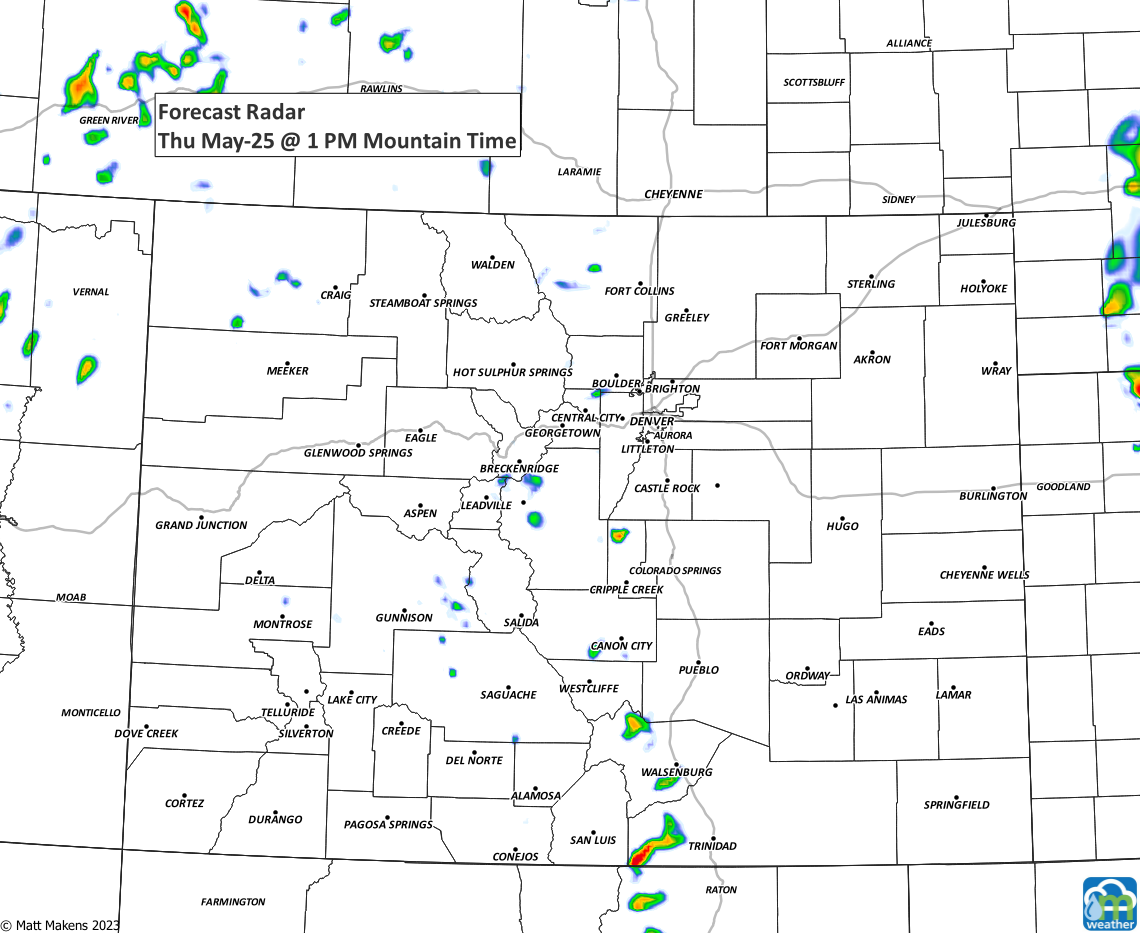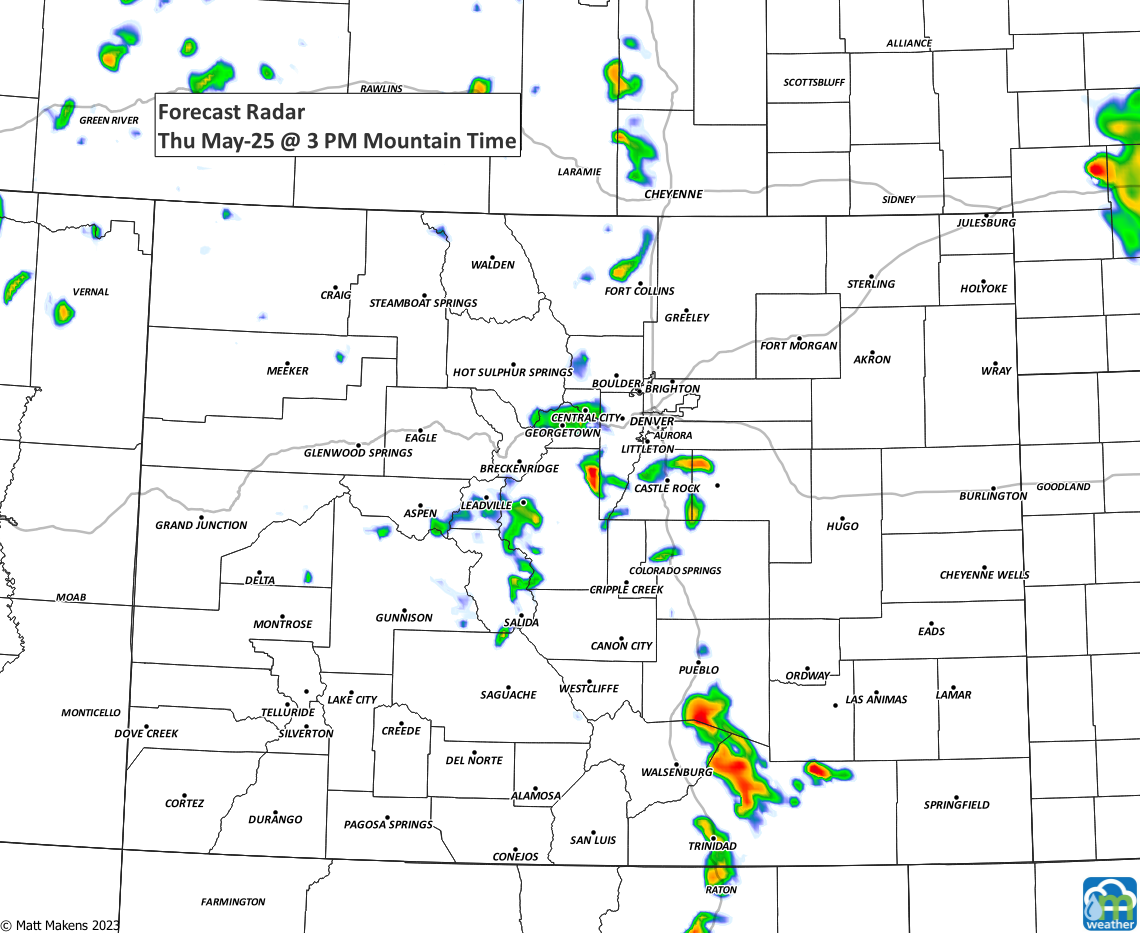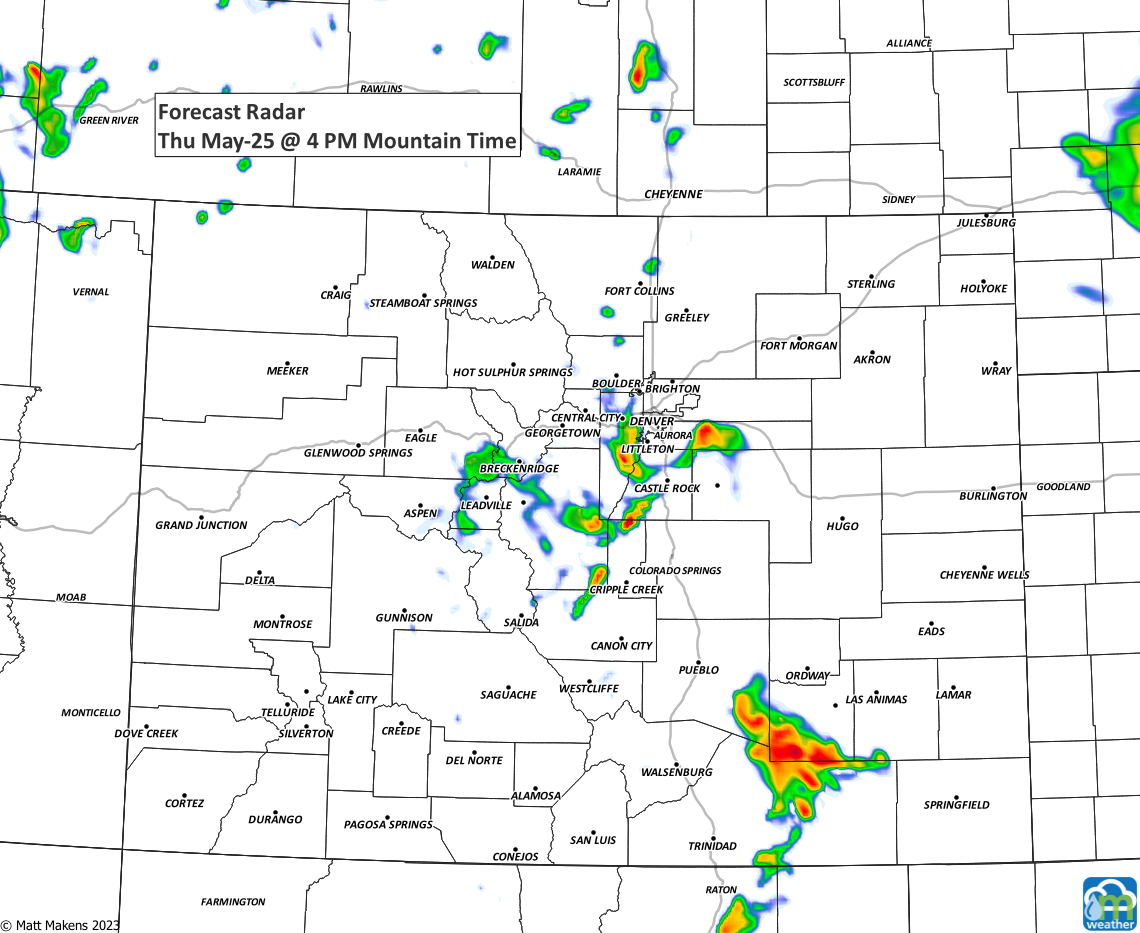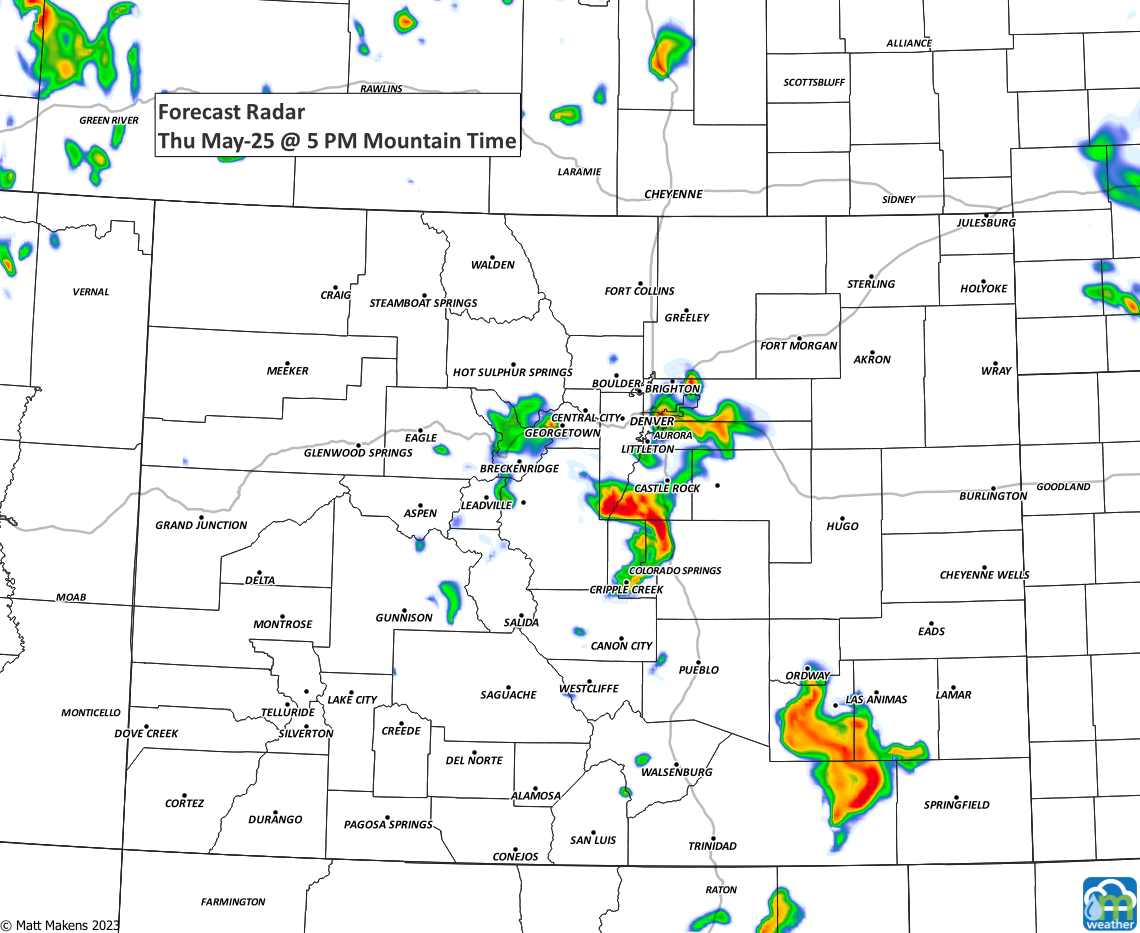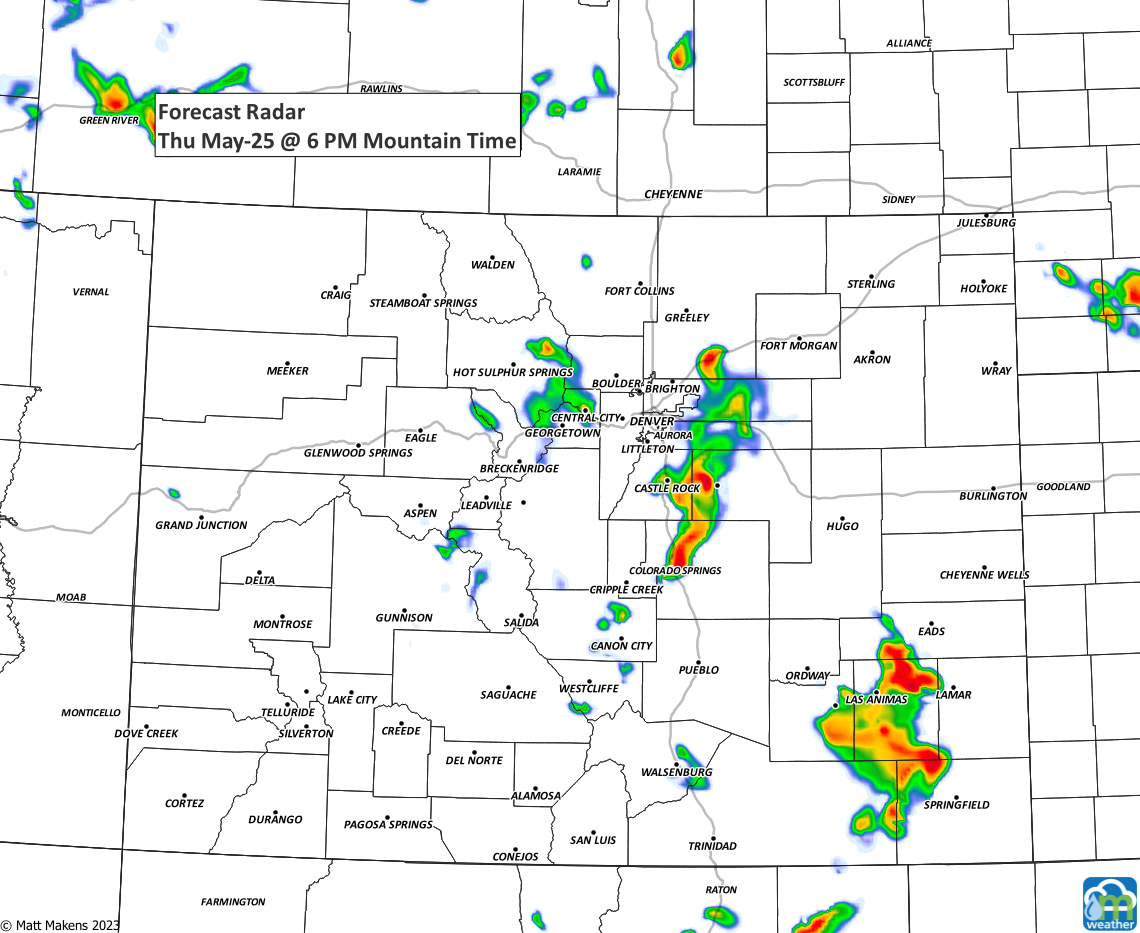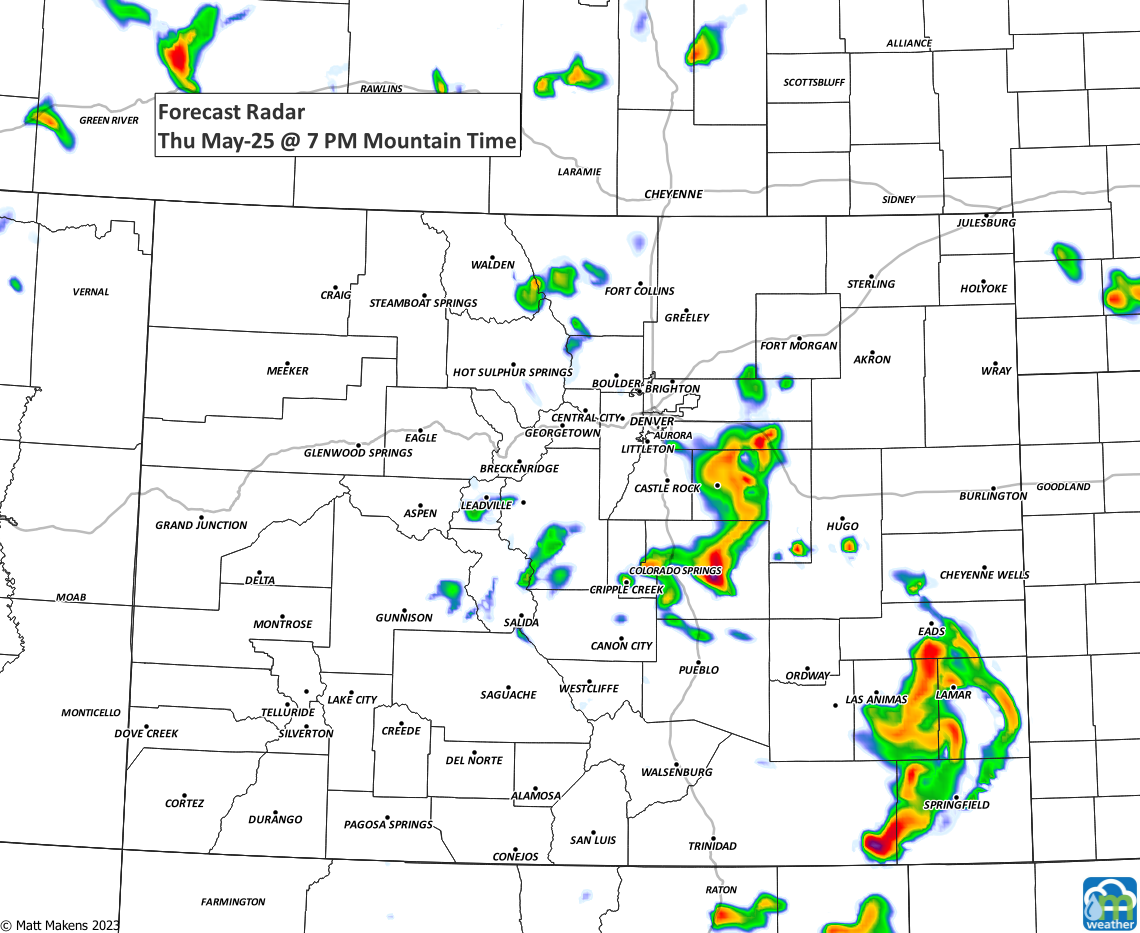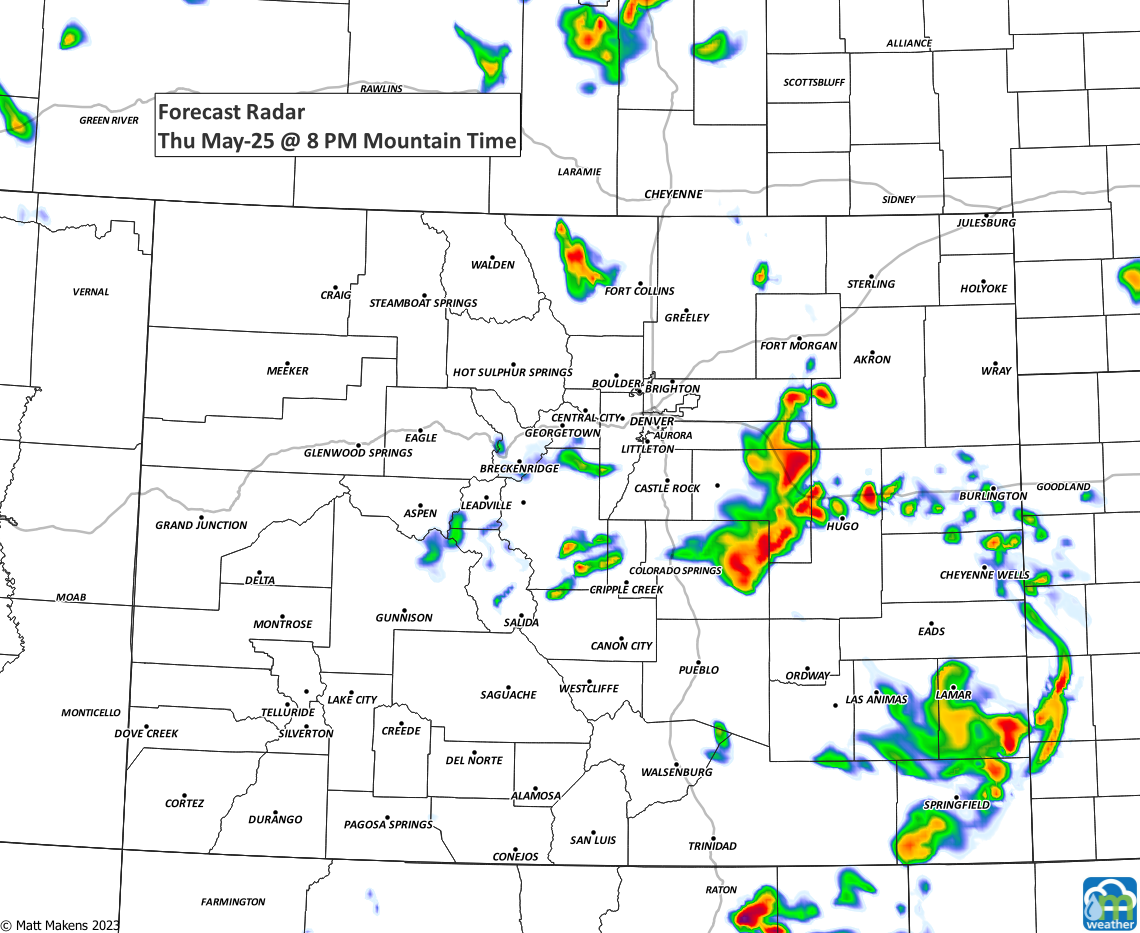 Look for additional storminess, similar setups, the next several days. That should be a part of your long-weekend planning.
If you'd like to be getting the "heads up, hey there is a forecast to be aware of"' style emails from us, you can sign up for those for free by clicking here.