Denver and the Front Range will have storms Sunday and again Tuesday, the 4th, following a very active June for the city.
More on the forecast in a quick moment, but first – Denver had a remarkably wet month of June. 2023 will go down as the wettest June on record and the 6th wettest of any month on record. Denver's records began in 1872.
Top June totals:
1. 2023 6.10"
2. 1882 4.96"
3. 2009 4.86"
4. 1967 4.69"
5. 1965 4.14"
Top Monthly totals:
1. May 1876 8.57"
2. April 1900 8.24"
3. May 1957 7.31"
4. July 1965 6.41"
5. May 1969 6.12"
6. June 2023
As far as temperatures, the city was cooler than average in June – a tie for 23rd coolest on record.
Let's get to the forecast, here's the hourly planner for temperatures and storm chances running through the 4th: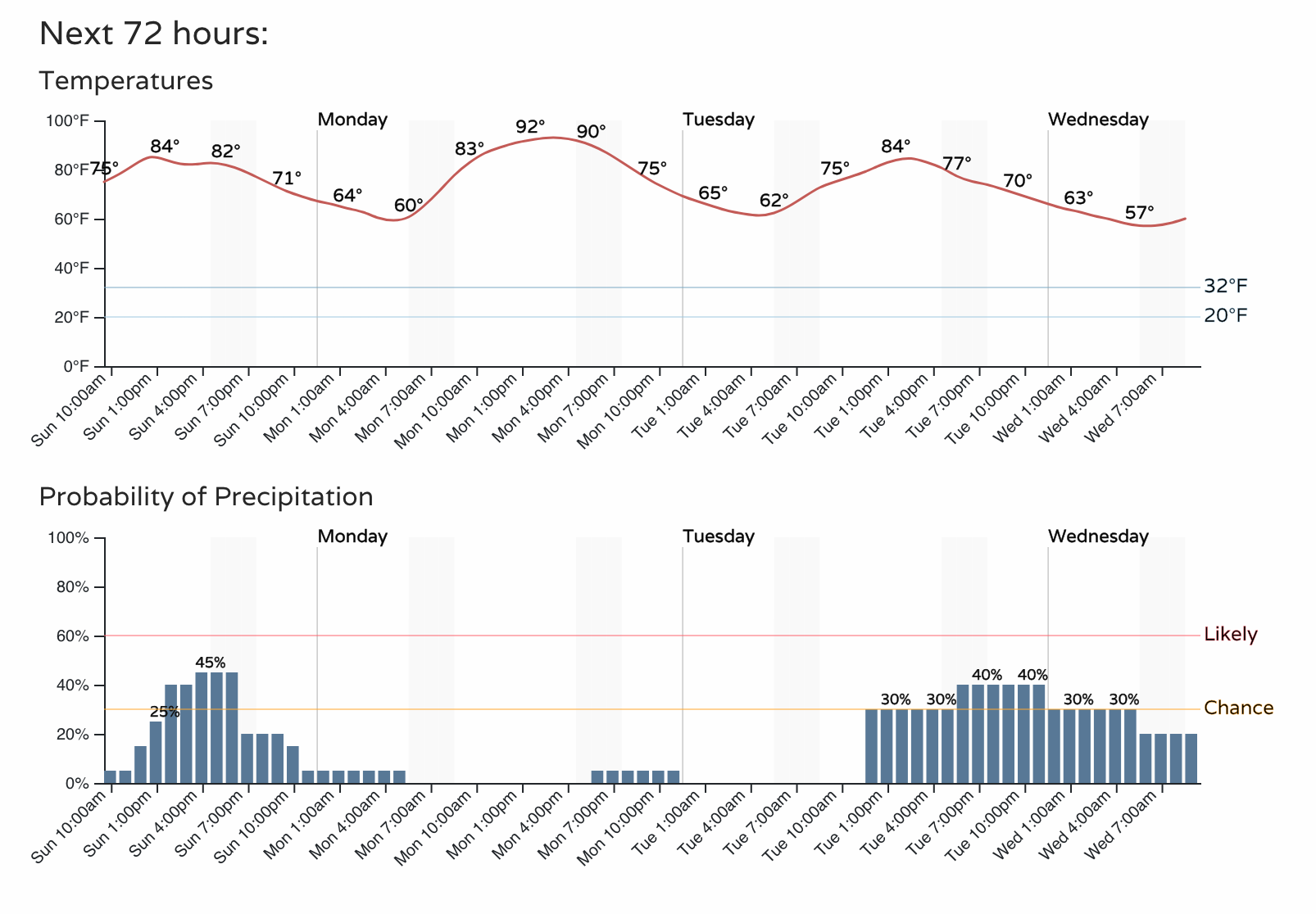 You can see the bump in chances today, and throughout late Tuesday into early Wednesday morning. That second chance is part of a cold front that draps itself nearby and may cool us off a bit.
With that in mind, let's expand to the week and see the daily temperatures.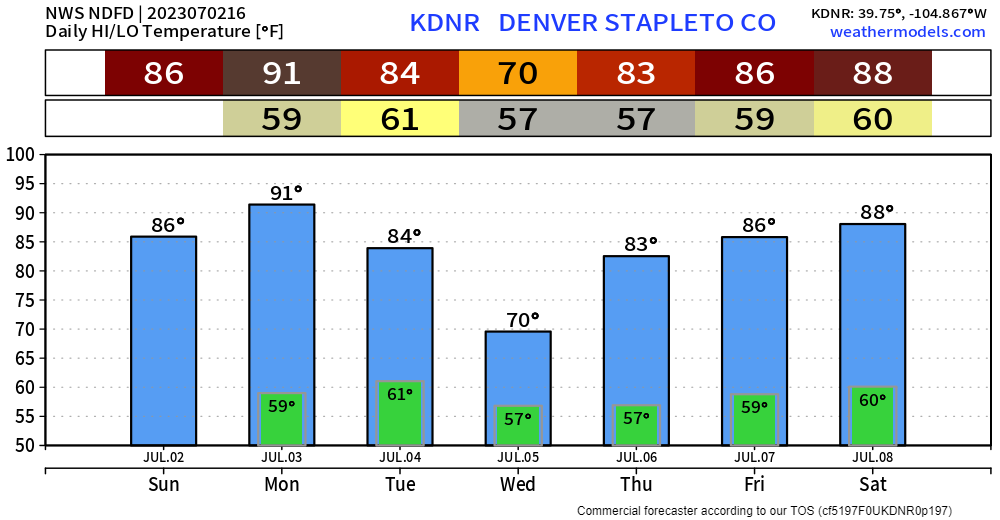 To me, Wednesday looks refreshing.
Ok, you are probably more worried about today and Tuesday - rightfully so for planning purposes. So, the chance for storms across Colorado is shown here for Sunday.
And, a timeseries of those storm chances.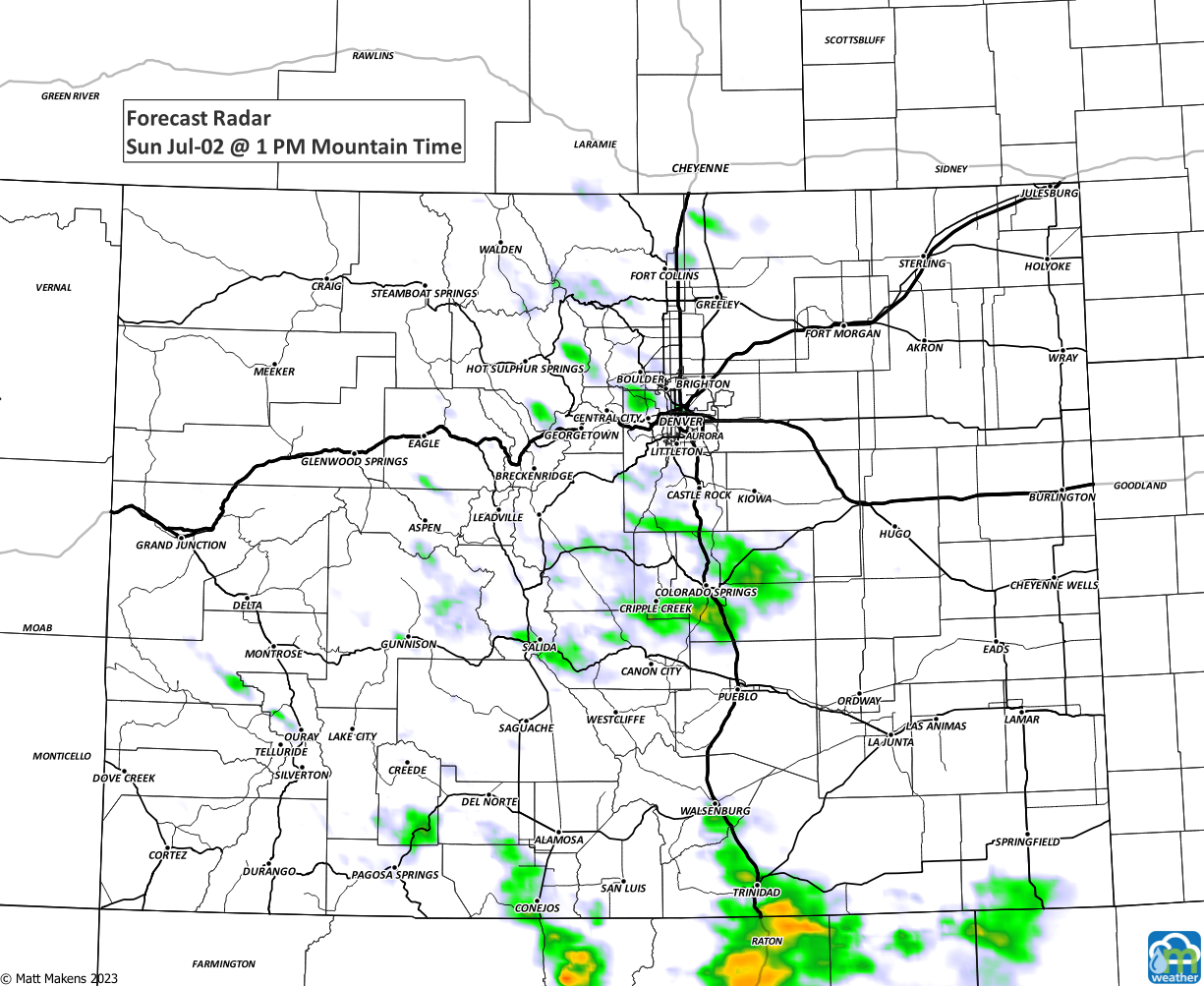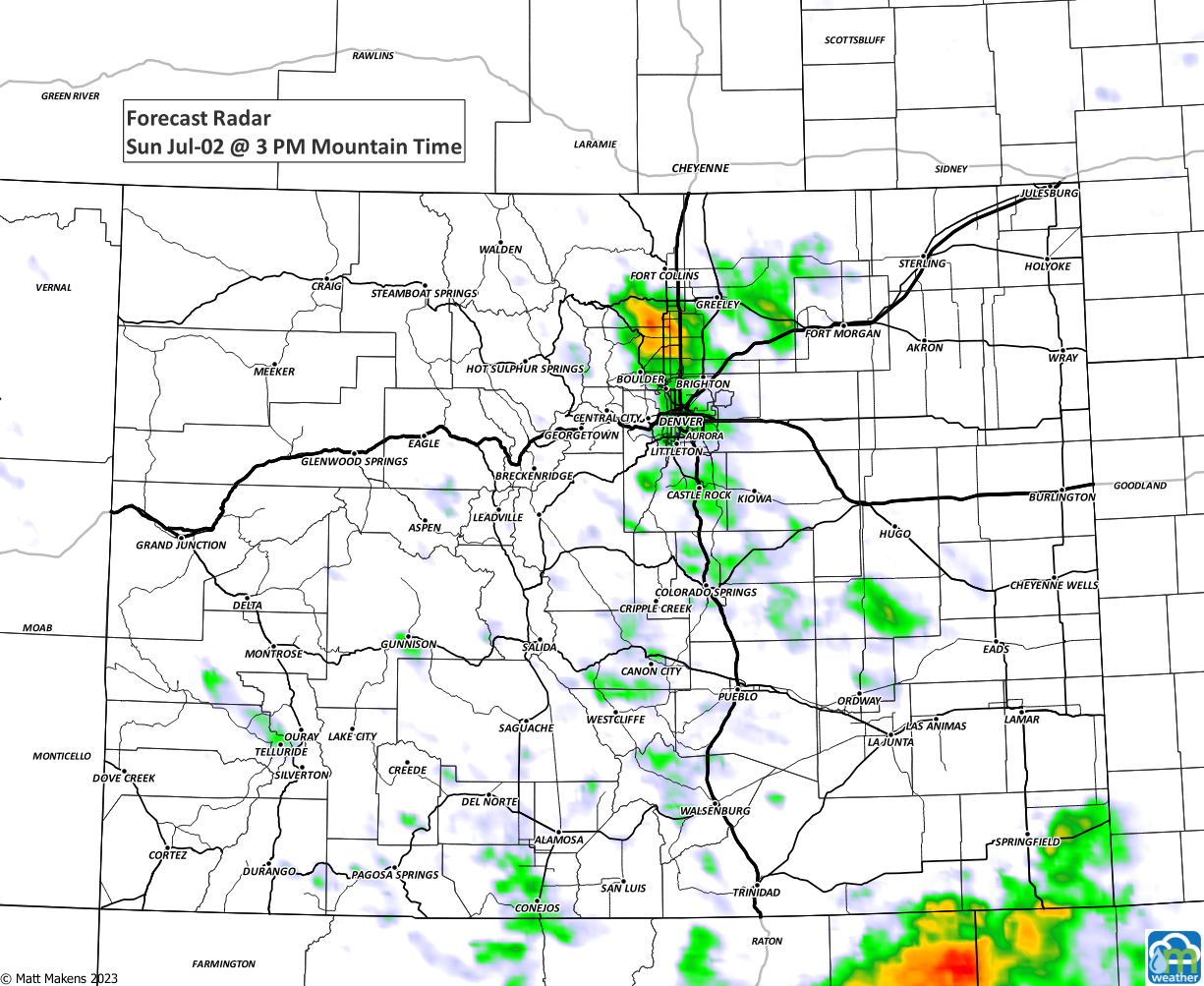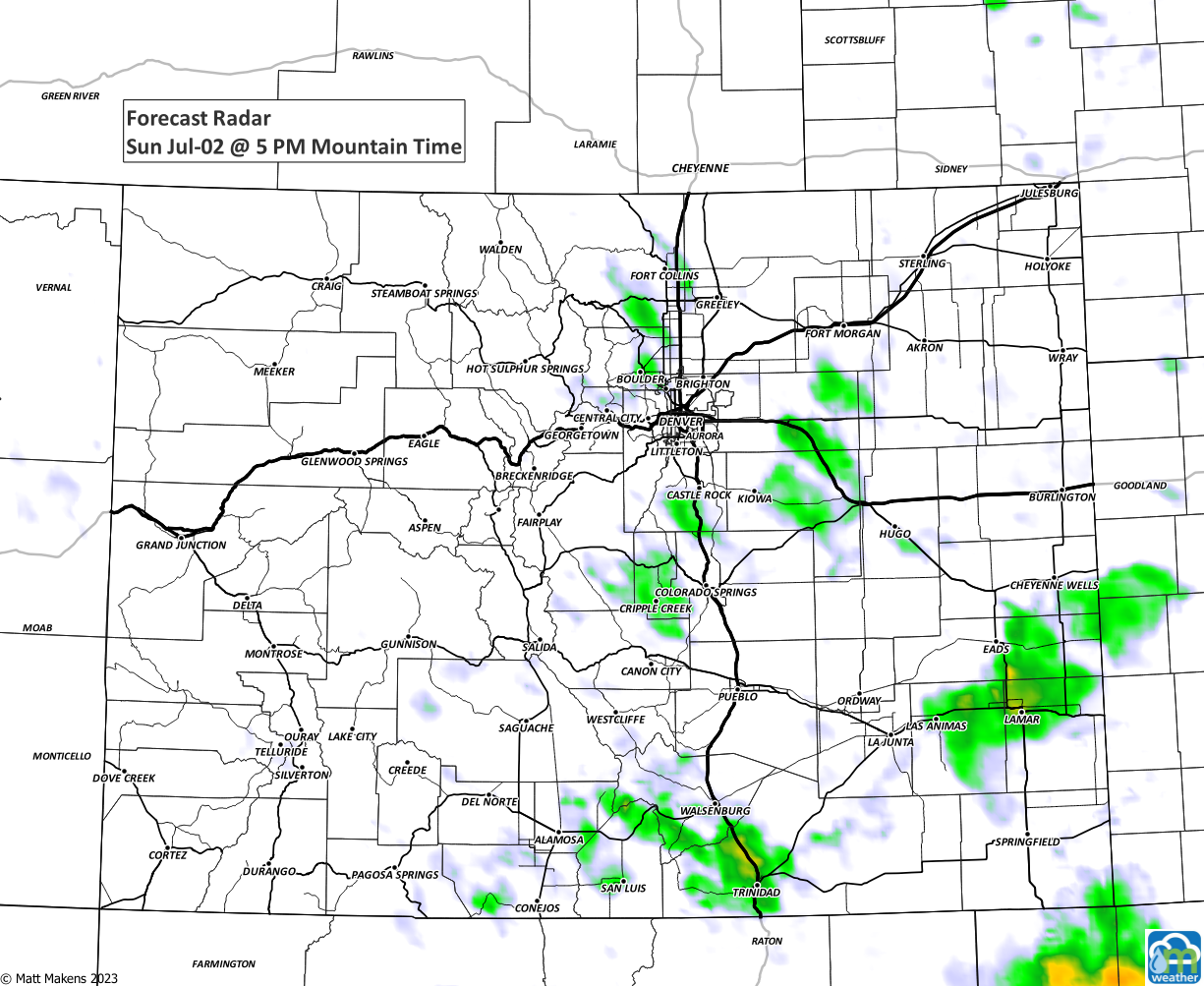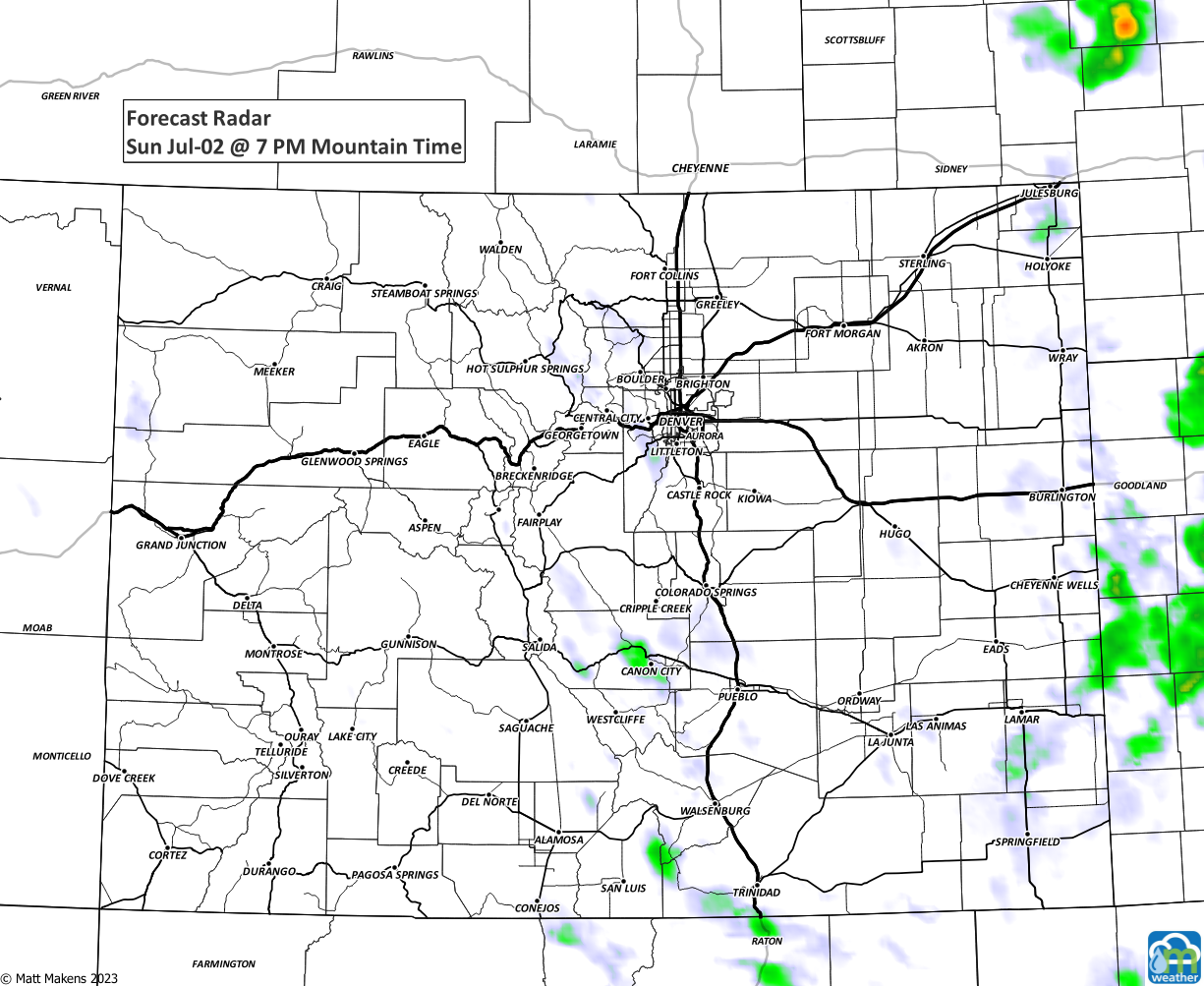 Although there are risks of severe weather including hail and isolated tornadoes, the risk from flooding isn't quite as high as we have seen in previous weeks. Here's the total estimated precipitation through the 4th.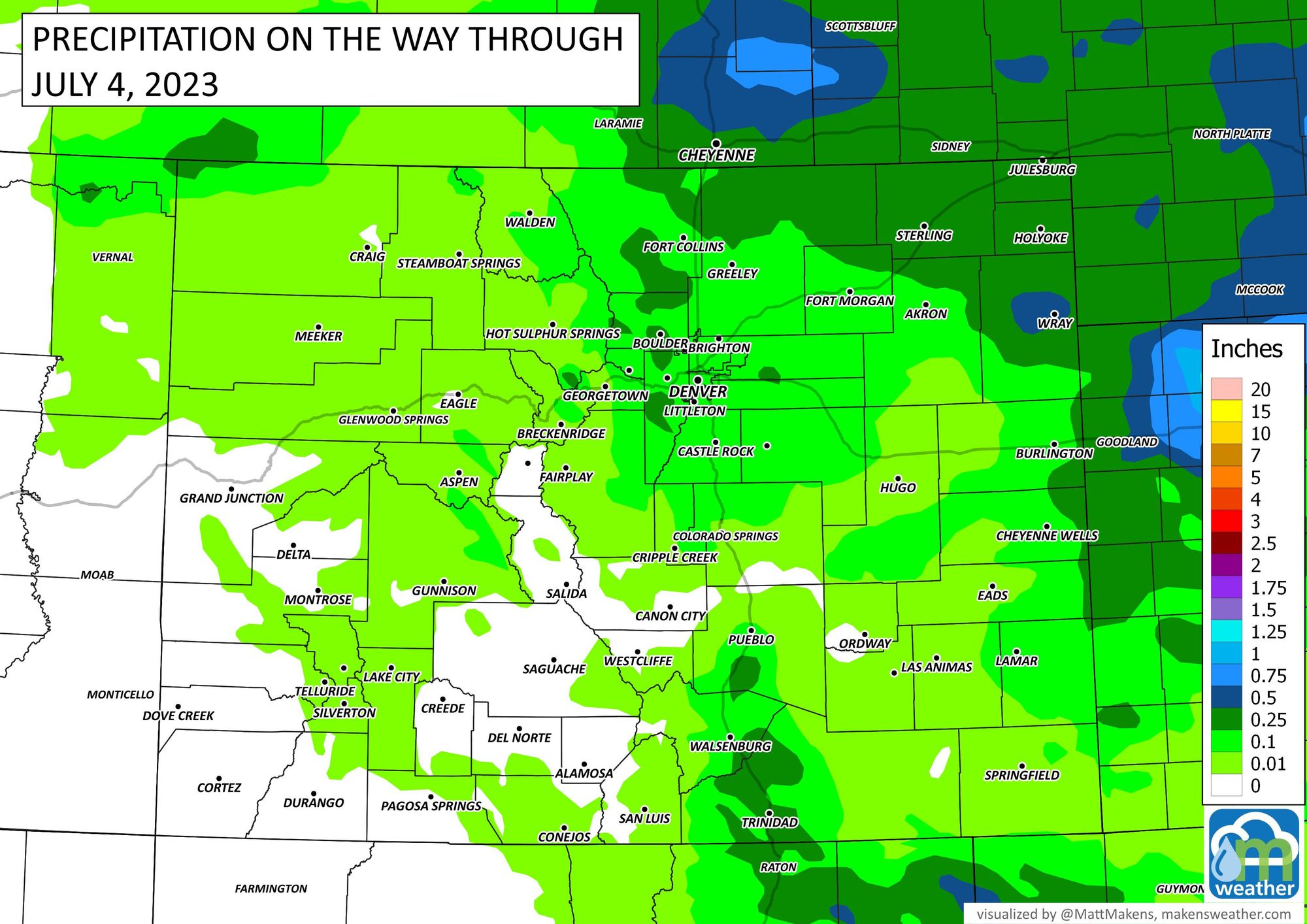 Of the next three days, Tuesday is going to be the day to keep a closer eye on due to a higher risk of getting hail and a tornado. Keep that in mind for your afternoon and evening parties.
Here are the severe weather threat levels for the next three days.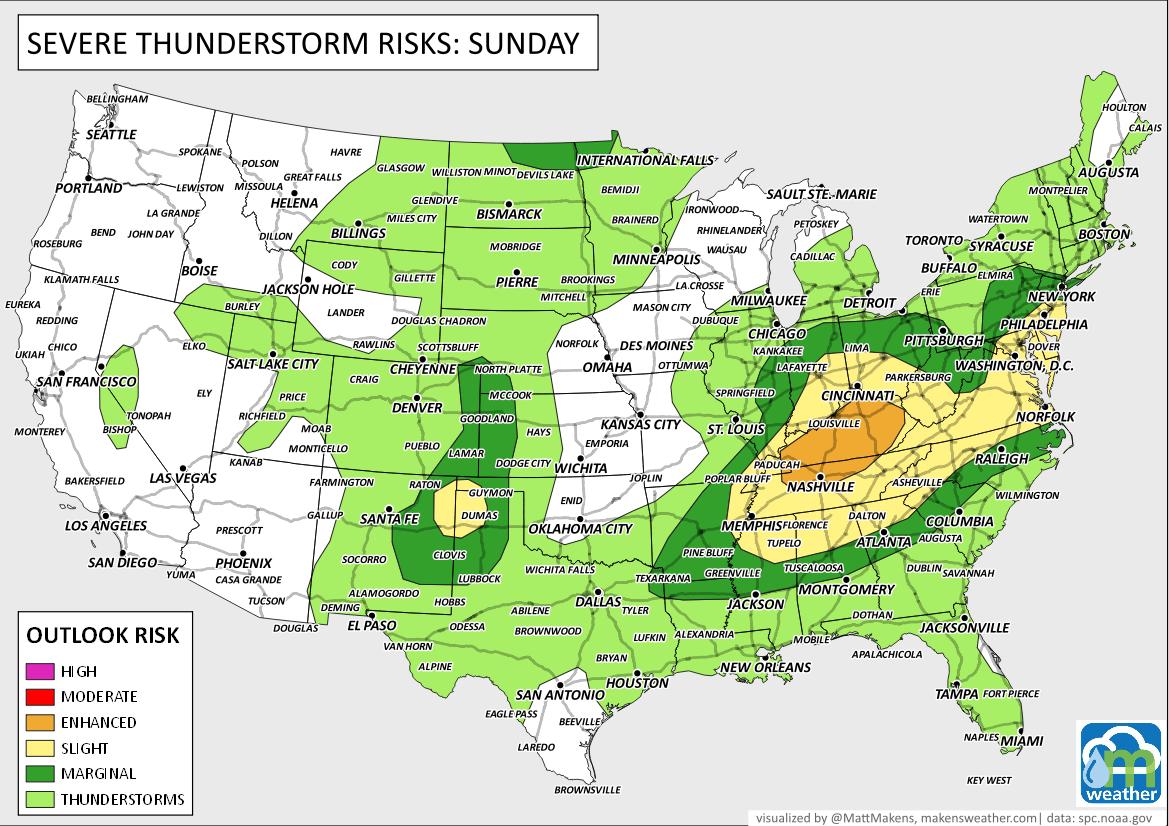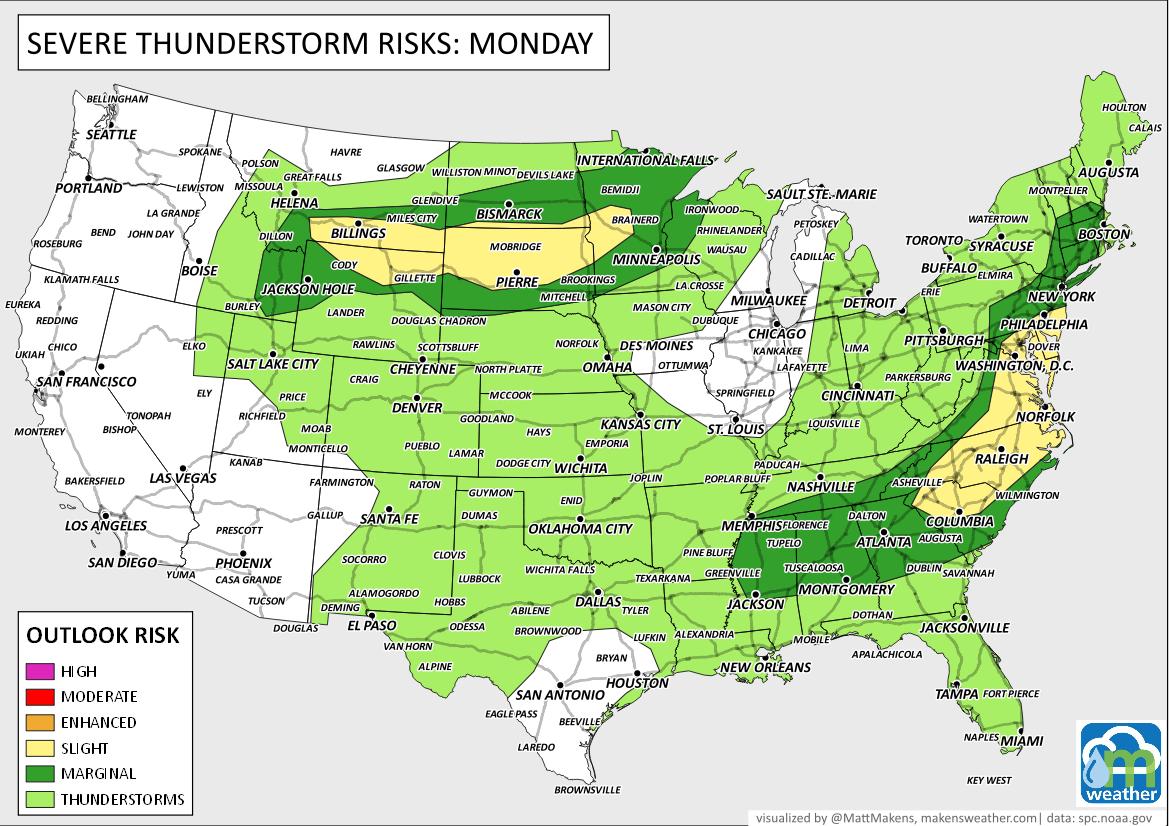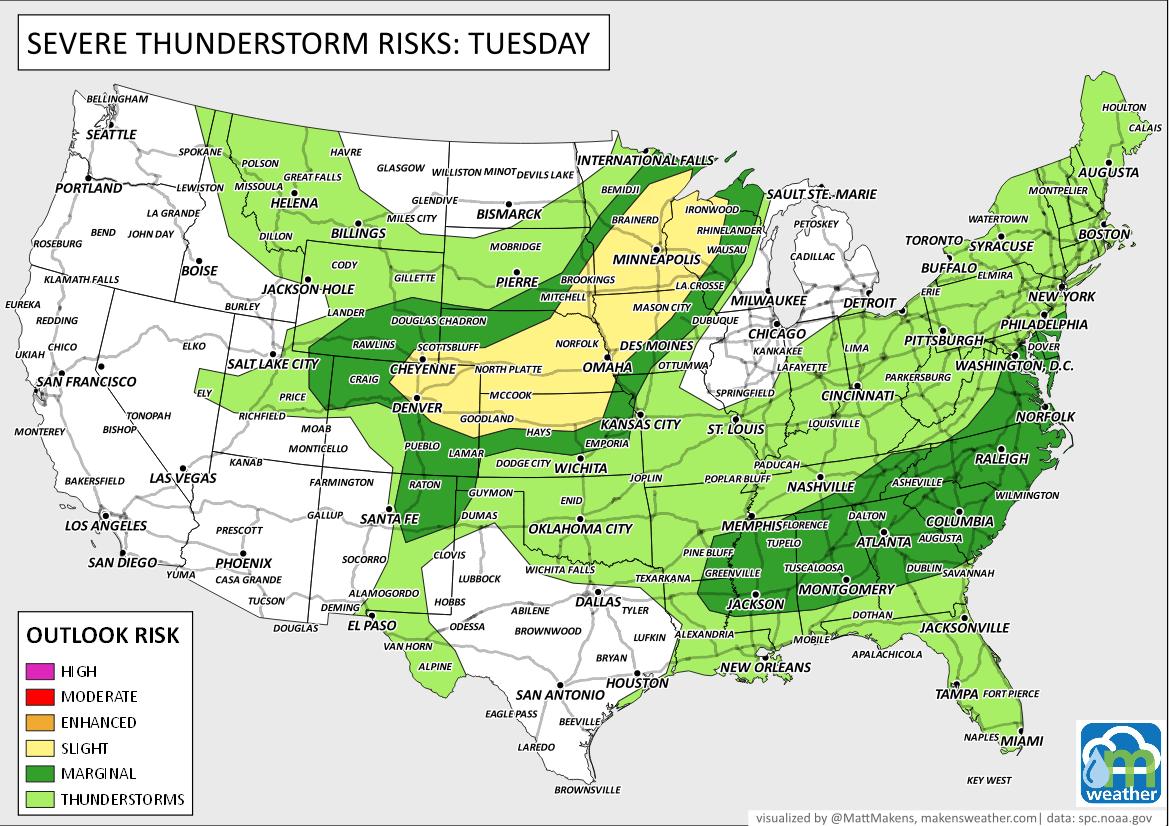 Again, Sunday and Tuesday have storms around but Tuesday's are likely the strongest. We will see continued chances for strong and severe thunderstorms beyond Tuesday, but we will focus on those in a future post.
We hope you have a wonderful and safe July 4th! If you'd like to be getting the "heads up, hey there is a forecast to be aware of" style emails from us, you can sign up for those for free by clicking here.