Along with rain chances, a push of cooler air today, and another this evening will mean temperatures across the region will remain below average through at least Monday if not even Tuesday.
Highs will top out in the low to mid 80s across the greater Denver area today, with highs only in the mid 70s or so on Sunday. Overnight lows will feel quite cool in some cases, with Denver forecast to drop down to 56°F on both Sunday and Monday morning.
Here is the hourly planner for Denver: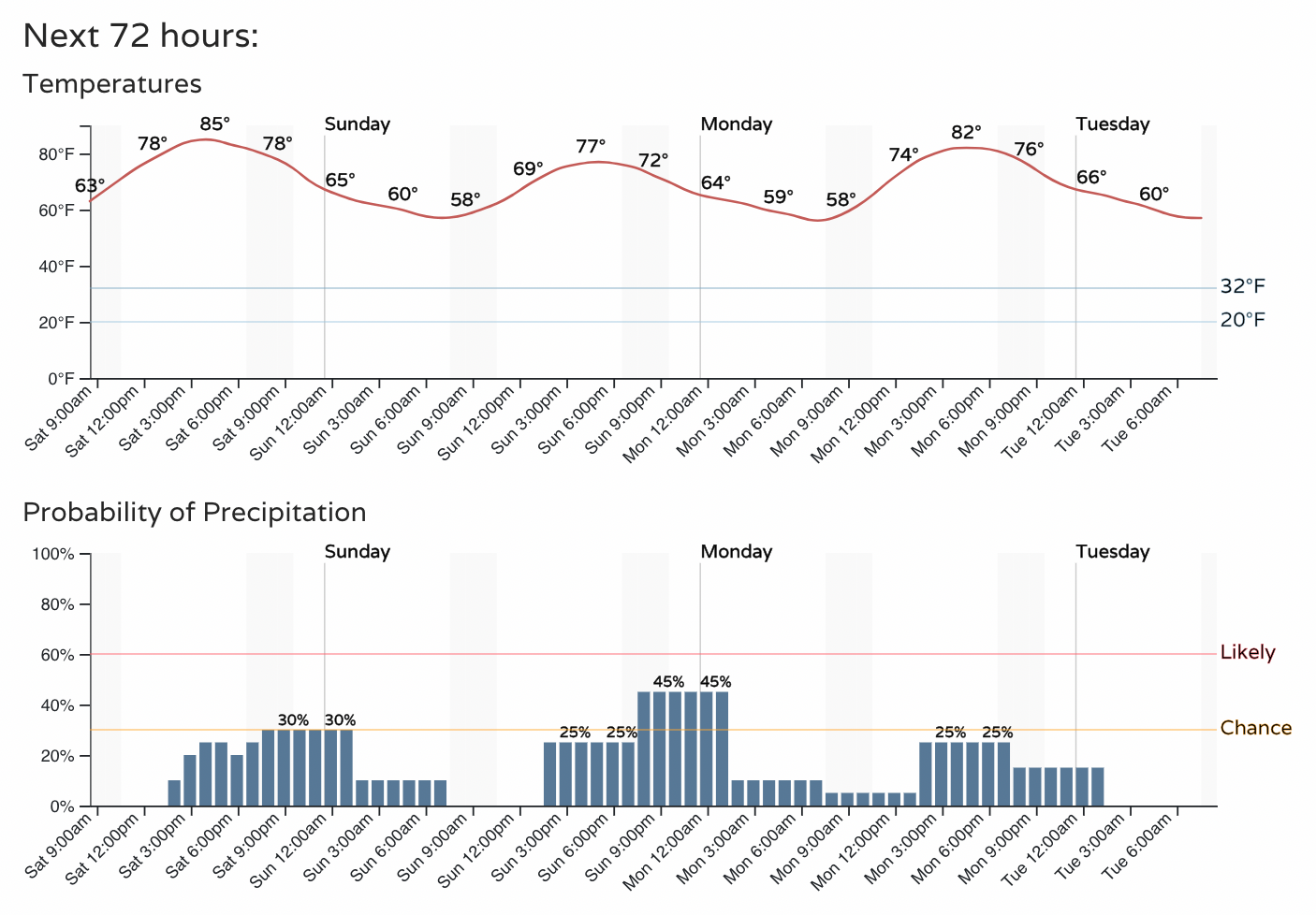 The seven day planner shows highs getting back up near 90°F for Denver by Tuesday and, and staying pretty steady through the end of the week. If you're looking for heat – head south, Texas continues through a brutal stretch of hot weather, with the seven day forecast for Dallas showing highs of 104°F or hotter each afternoon this week:

When looking at high forecasts as a departure from average we see lots of blues for cities across the region, over the coming days, but some of us looking to warm to above average temperatures by later in the week. Dallas will be from 5 to 10°F above average all week:

Severe weather outlook
Today's storms could again turn severe across Eastern Colorado. The greatest threats will be brief heavy rain, damaging wind, and hail. We expect the strongest storms to develop along the Western Palmer Divide around midday and gradually push east/southeast through the evening hours. That said, anyone living along the Front Range urban corridor should remain weather aware once again today as any storms that develop will have the potential to turn severe.
Here is the SPC outlook for your Saturday: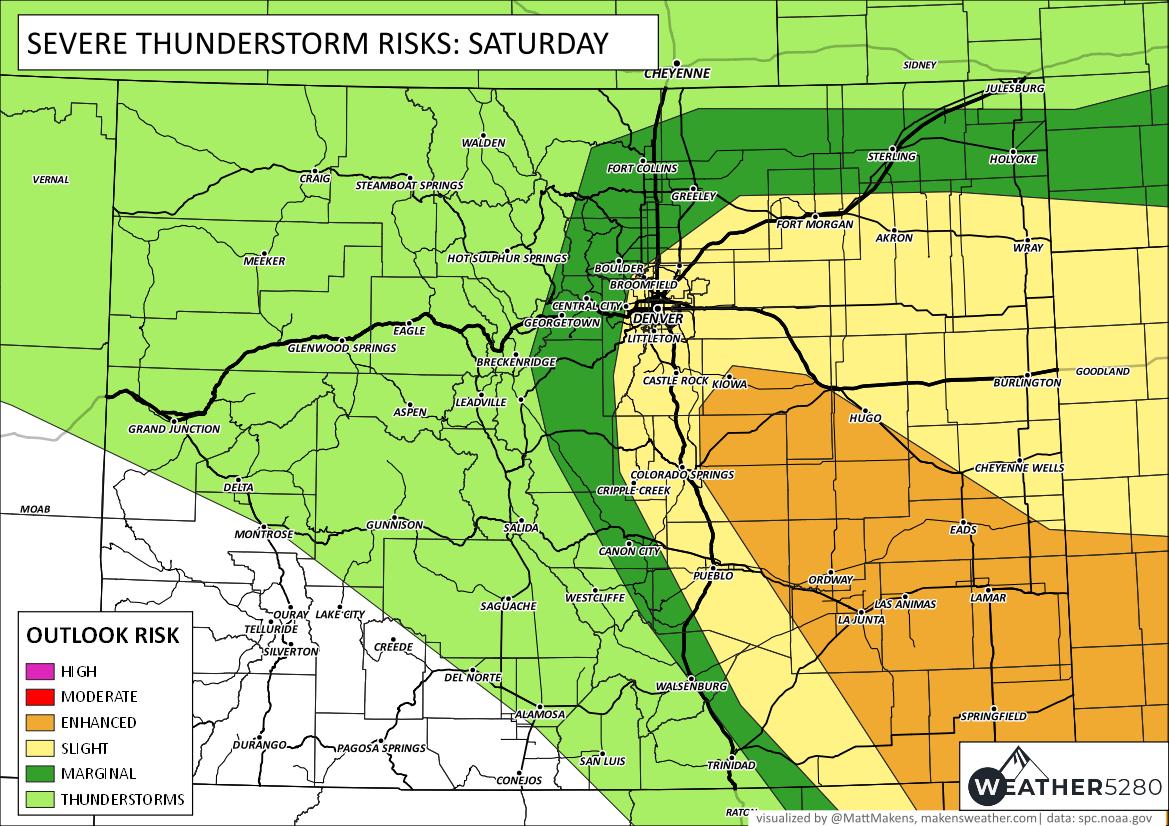 And Sunday: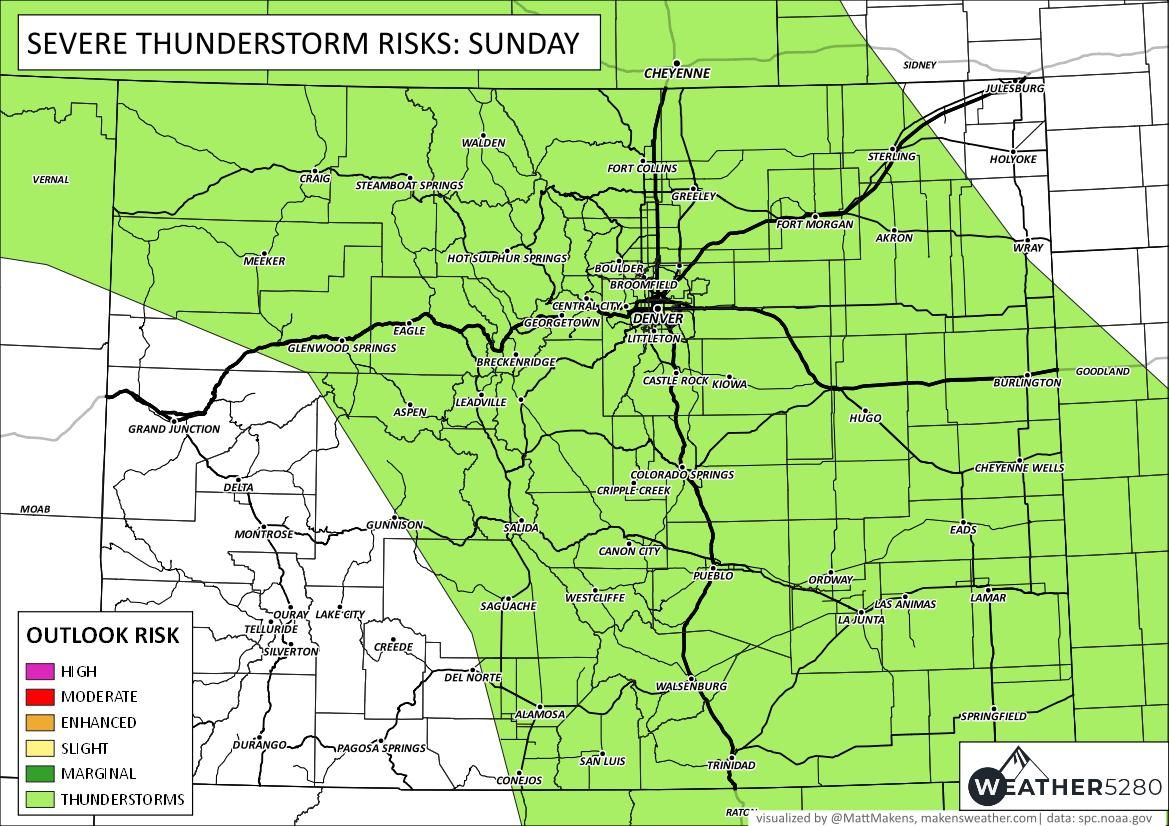 Perhaps a quieter severe-chance day on Sunday, but still a relatively high chance of storms for most of us along with those cooler temperatures. This is particularly true for those living in Denver and points south, with about a 40 to 50% chance of showers and storms on Sunday. Here is the hourly planner for Colorado Springs:

For those that don't catch a storm today or Sunday there will another decent shot for storms Monday before we look to dry out a bit for the remainder of the week. The large-scale pattern through next weekend shows mainly below average precipitation across the region (and lack of monsoon) though any storms over the next couple of days could buck this notion at least on a local scale.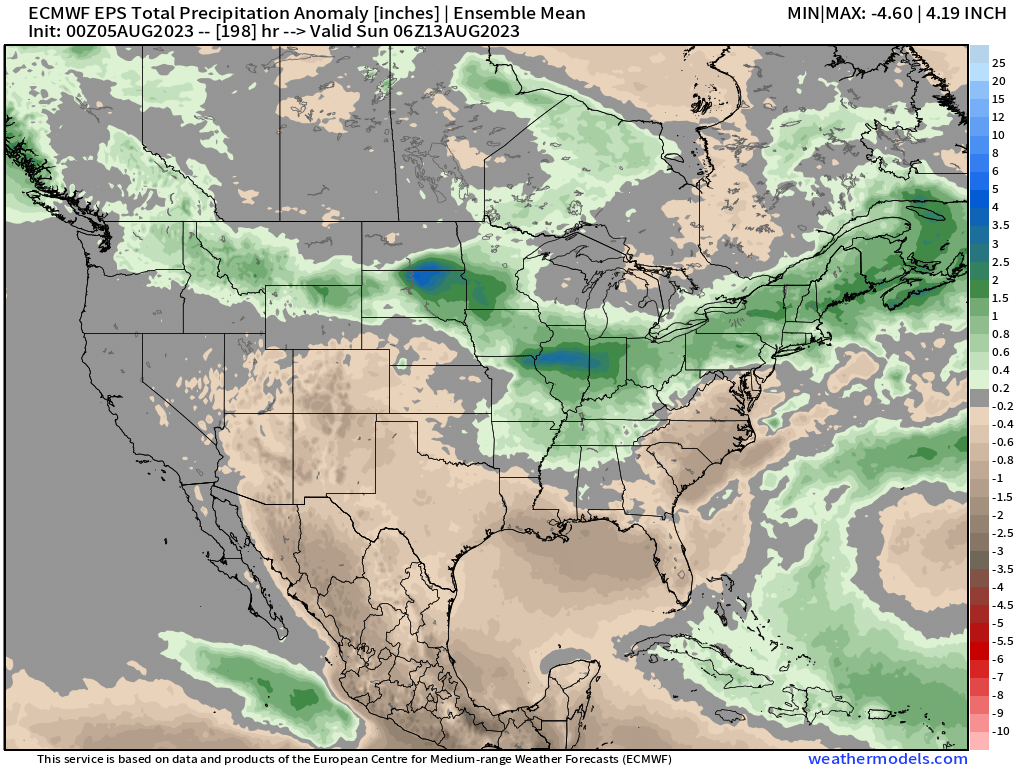 Stay safe, stay weather aware, and of course stay one step ahead of the weather by subscribing to our email list today!