After a cool Sunday across the region (Denver topped out at just 70°F!) we warm things up and dry things out a bit to start the second week of August.
No, it won't be exceptionally hot, nor will it be exceptionally dry. We'll see the chance of storms persist through each afternoon, though the general trend will be a quieter one over the next couple of days.
For the Denver area that's about a 30 to 40% chance of storms today, with decreasing chances the next couple of days:

The chance for severe storms will be greatest east of the metro area and northeast. Some storms from Limon up toward Sterling may be quite strong: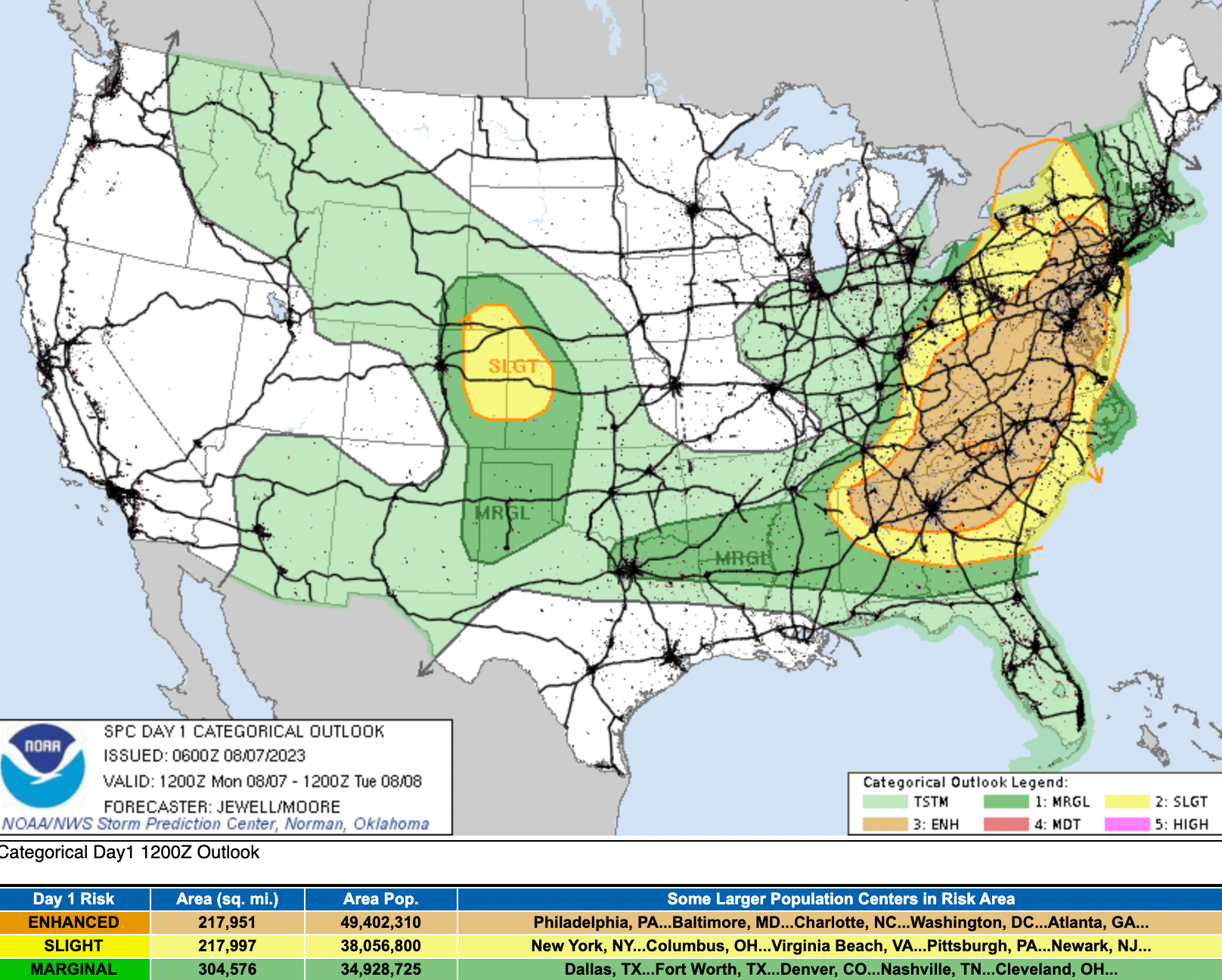 The HRRR shows storms kicking up by early to mid afternoon. Already by 3pm a couple of strong storms east of Denver, with a few cells peeling off the foothills over the urban corridor: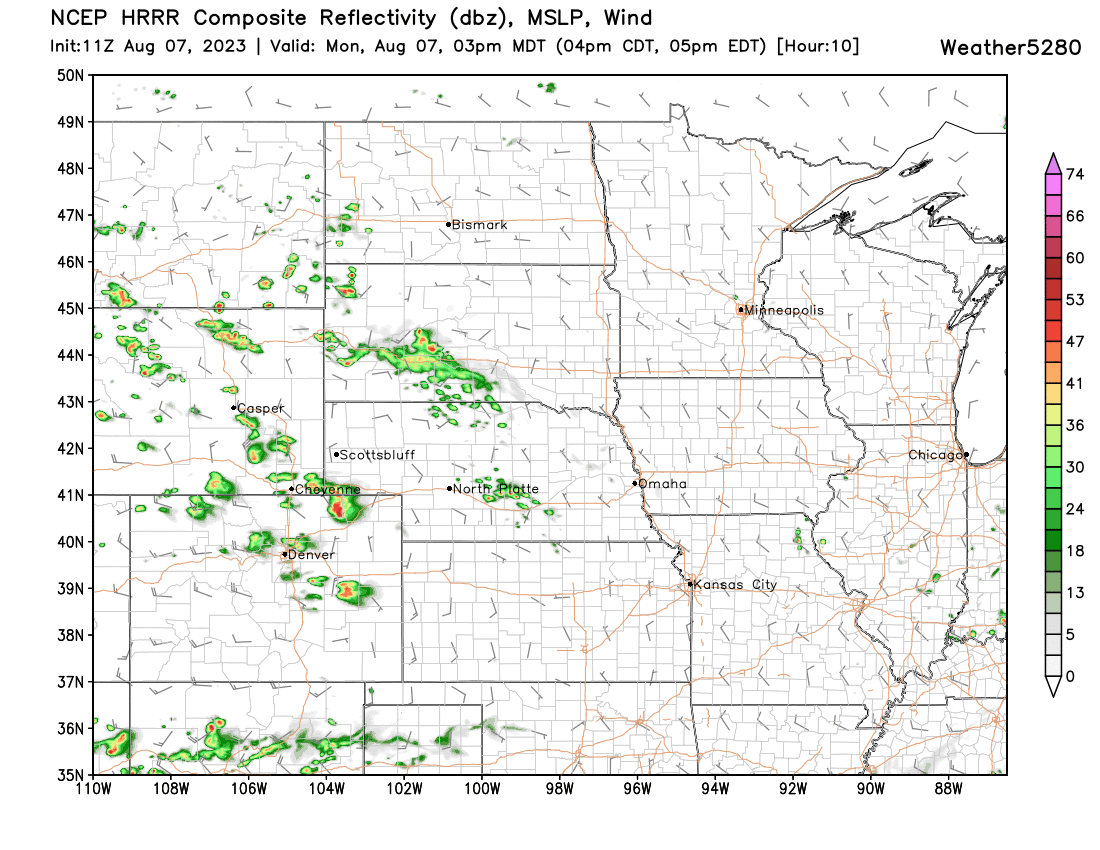 By 5pm we see the strongest storms are pushing east into Kansas and Nebraska, but still some residual storms along the Front Range that could provide at least brief heavy rain and gusty winds: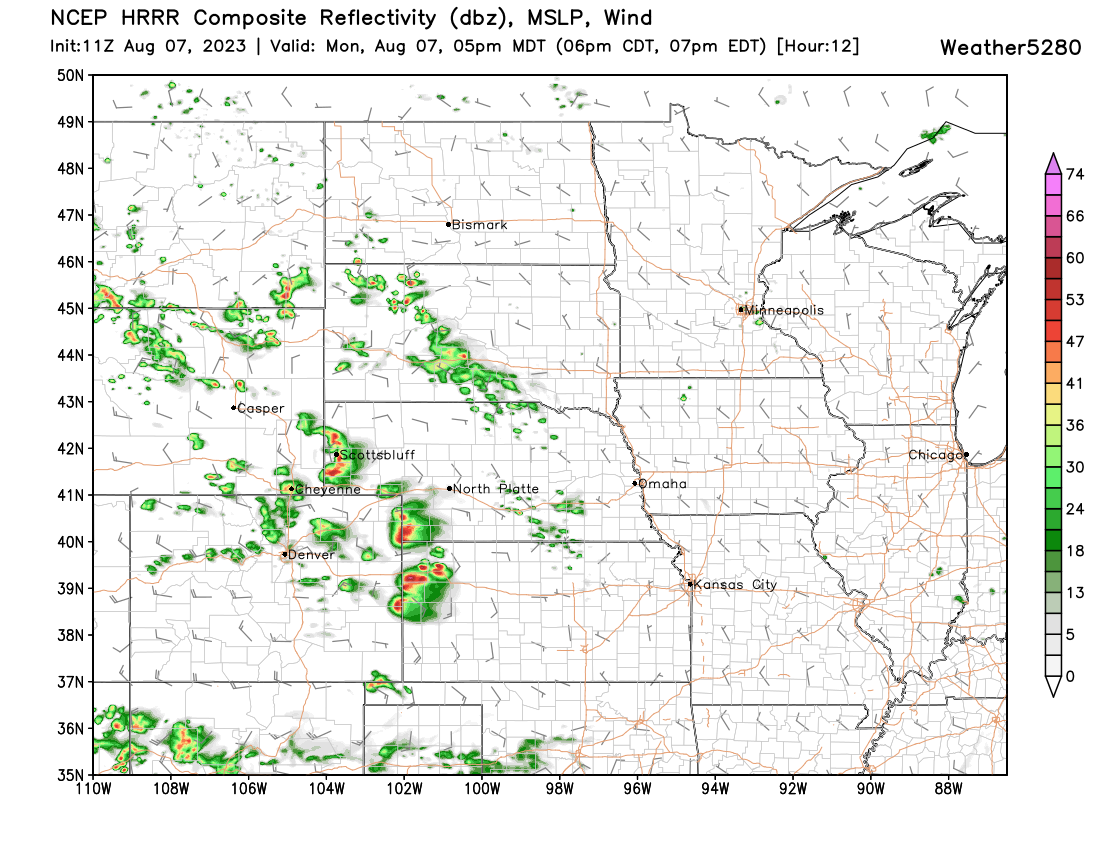 For the week ahead, we expect most afternoons to be in the mid to upper 80s for the greater Denver area and surrounding cities. Thursday and Friday highs will be around 90°F, perhaps in the low 90s even. Overall, not a bad looking temperature forecast for early August around here!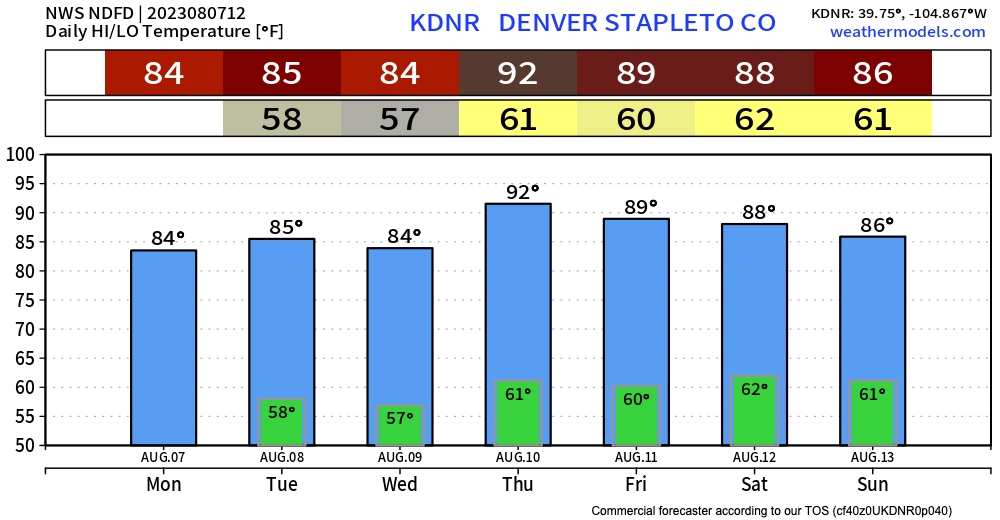 Precipitation is expected to be near normal for northern Colorado this week, with a bias toward drier than average conditions for southern Colorado and points south. Even with brief starts and spurts from the monsoon, we see only enough moisture to keep the driest anomalies knocked back across parts of the Southwest, but no real indication above average precipitation wants to arrive.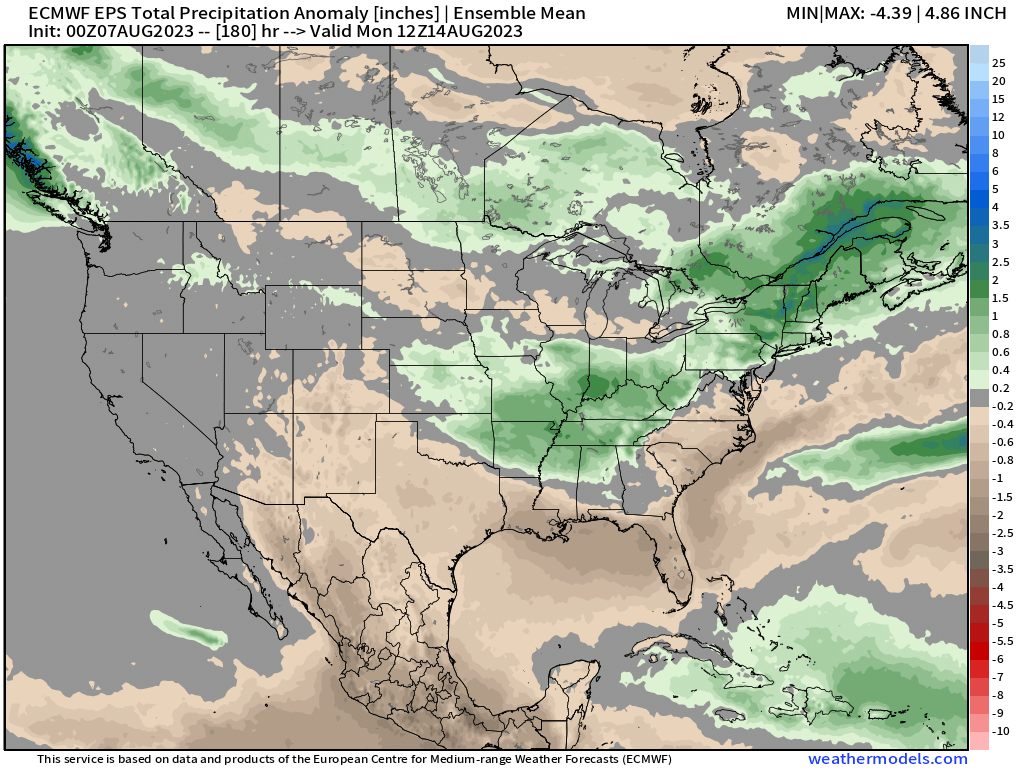 Over the next 5 days northern Colorado will remain at or below average for temperatures on average, with the main anomalous heat this week locked up over New Mexico and Texas with pretty manageable conditions elsewhere considering the time of year!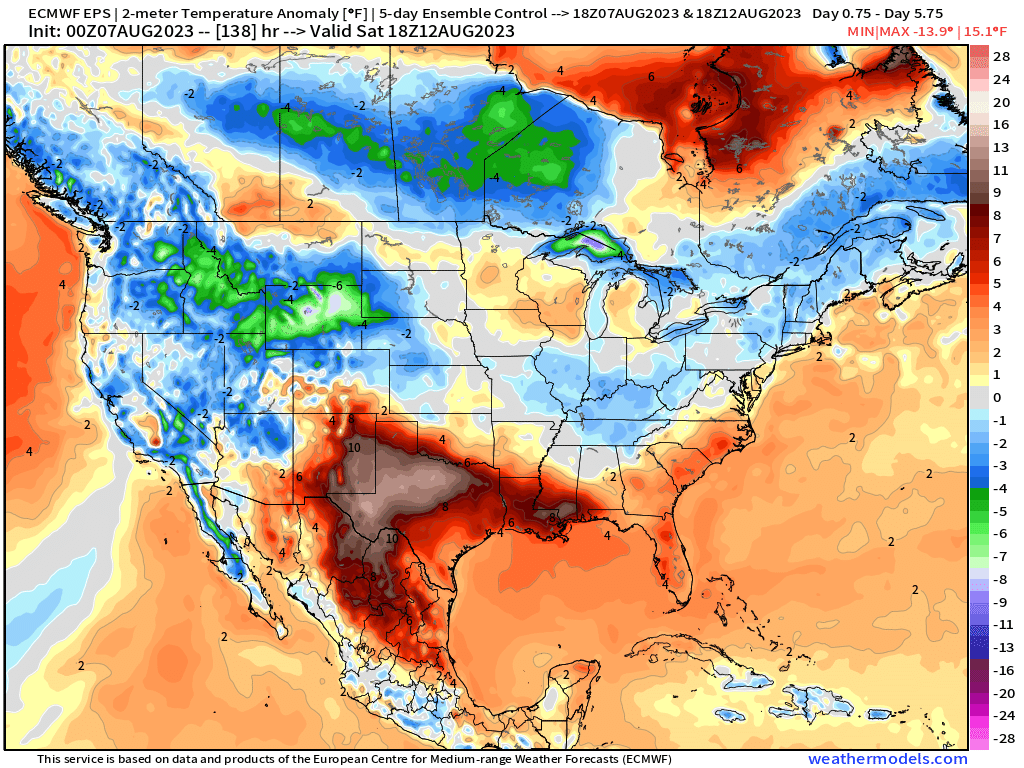 The following week looks hotter across the CONUS though, so this week's cool may not last. A big ridge is forecast to build off the coast of the Pacific Northwest which would promote much hotter than average temperatures to build in to our west should that occur, with some of that heat eventually moving out way. We'll see.