Record heat is forecast from Colorado to the eastern seaboard today as a massive ridge of high pressure continues to dominate the weather pattern east of the Rockies:
The record high for the date today in Denver is 97°F, we should tie or break that by a couple of degrees by this afternoon, with a forecast high of 99°F downtown. Below is a look at all the potential daily records that could be broken today given the current forecast, with most of those coming from Texas through the plains states, but even up into the Mid-Atlantic region: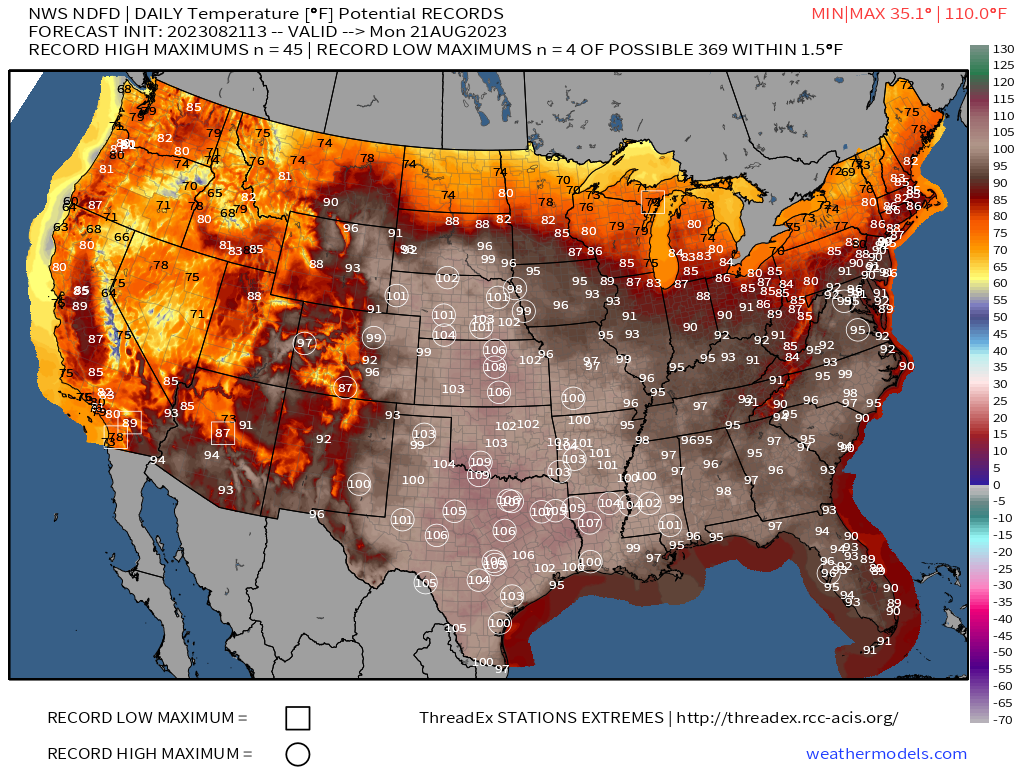 Not surprisingly, plentiful heat warnings and advisories in places across the CONUS, including for much of Northeast Colorado today. To the west, flood warnings and advisories in places today from southern California north to Montana: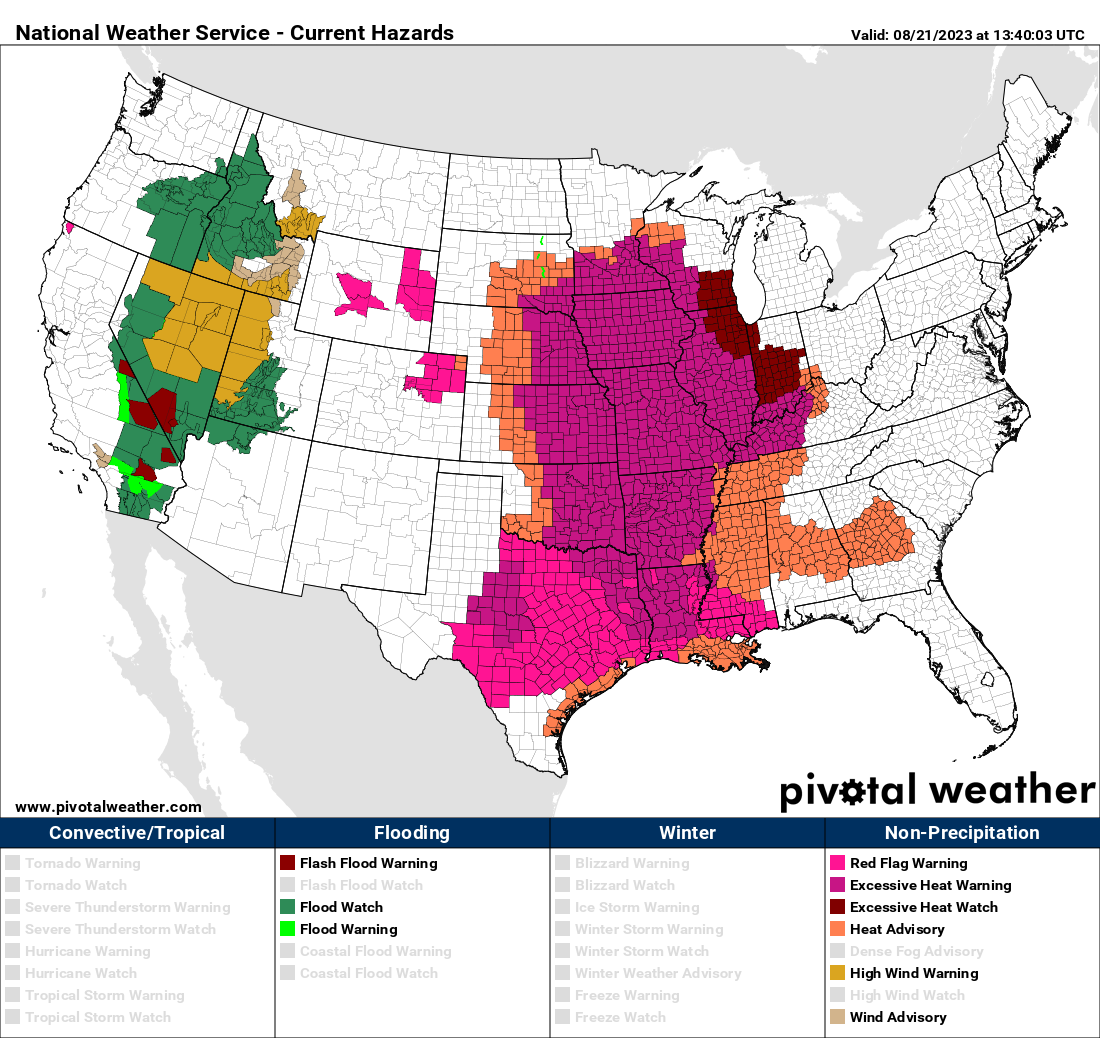 For eastern Colorado the heat won't break for a couple of days, but cooler temperatures and possibly some beneficial rain is in the forecast for the latter part of the week. Until then, hot and mostly dry: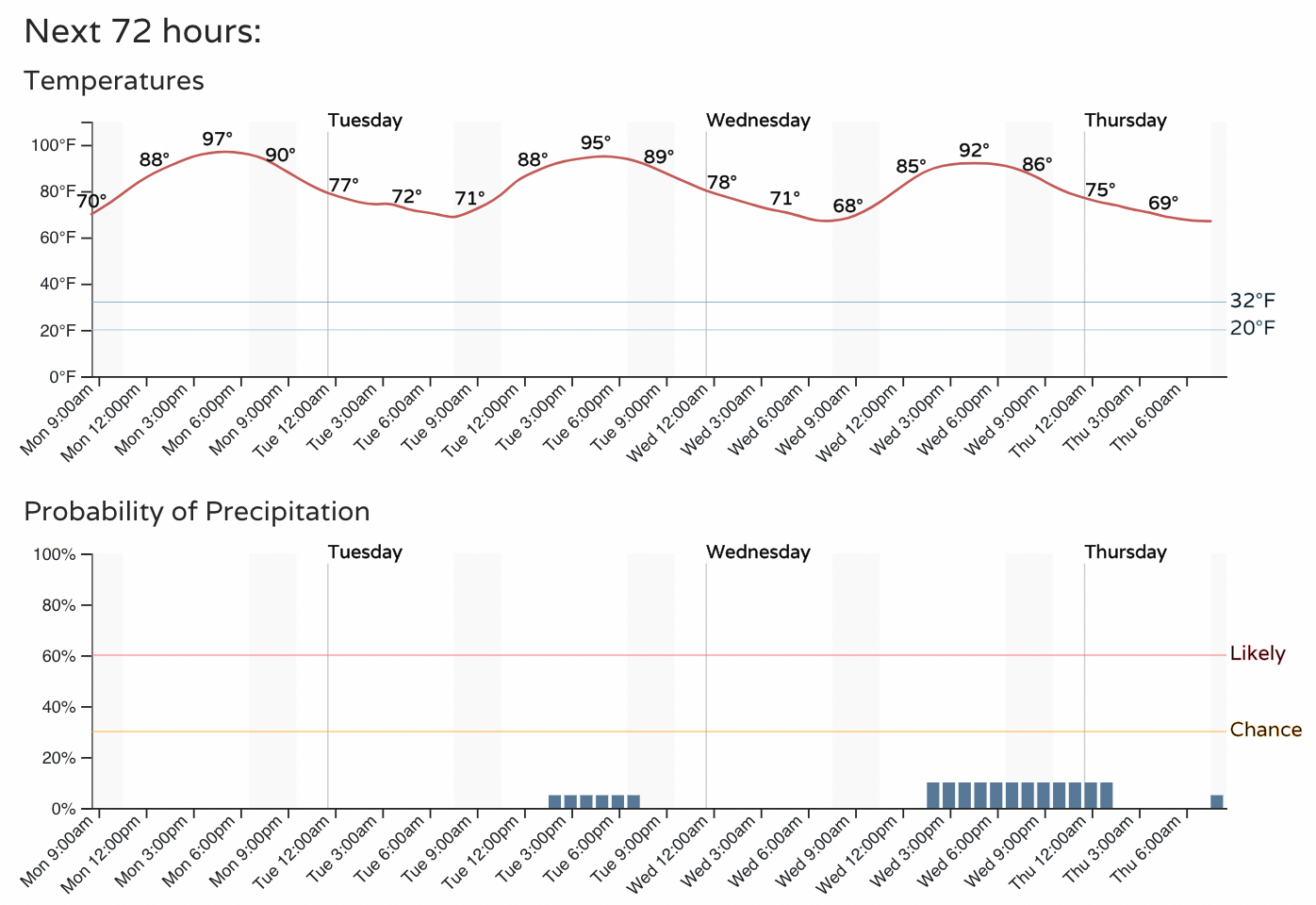 Hilary now a post-tropical cyclone
Record rainfall continues across the western U.S. this morning as now post-tropical cyclone Hilary continues to trek northward. As Hilary moved into Southern California this weekend the tropics came alive elsewhere as well, with now 3 named storms in the Atlantic, and two more likely to be named this week as well.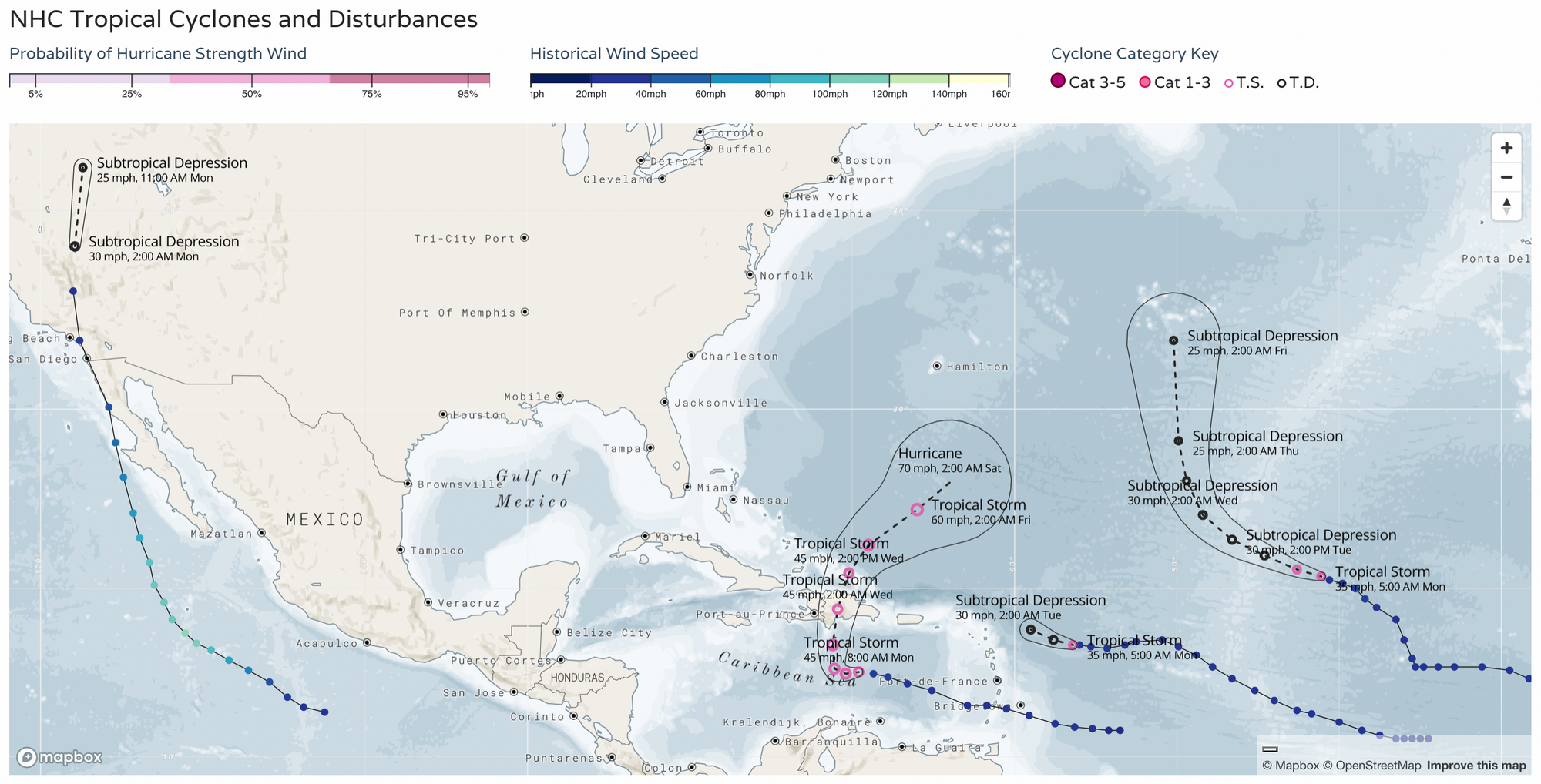 Hilary has caused extensive damage and flooding across California thus far, with more flooding and mudslides likely today as the rain continues for many. Here are some rainfall totals as of this morning from around Los Angeles:
More precipitation totals:
https://forecast.weather.gov/product.php?site=LOX&issuedby=LOX&product=RRM&format=CI&version=1&glossary=0
And one of the main mudslides:
With damage to bridges and other infrastructure:
More:
We'll have more on the rain potential for later this week in our next update. For now, stay cool everyone...