Pretty hard to find much to complain about with regard to the weather over the last several days across the region. Temperatures have been average to below average across Eastern Colorado, to well below average across the northern High Plains, and plentiful moisture has fallen for some areas that need it most.
Here's a look at temperature anomalies over the last seven days. Still quite a bit of heat holding on across New Mexico and Texas and also across New England where they are also now monitoring potential impacts from Lee later this week.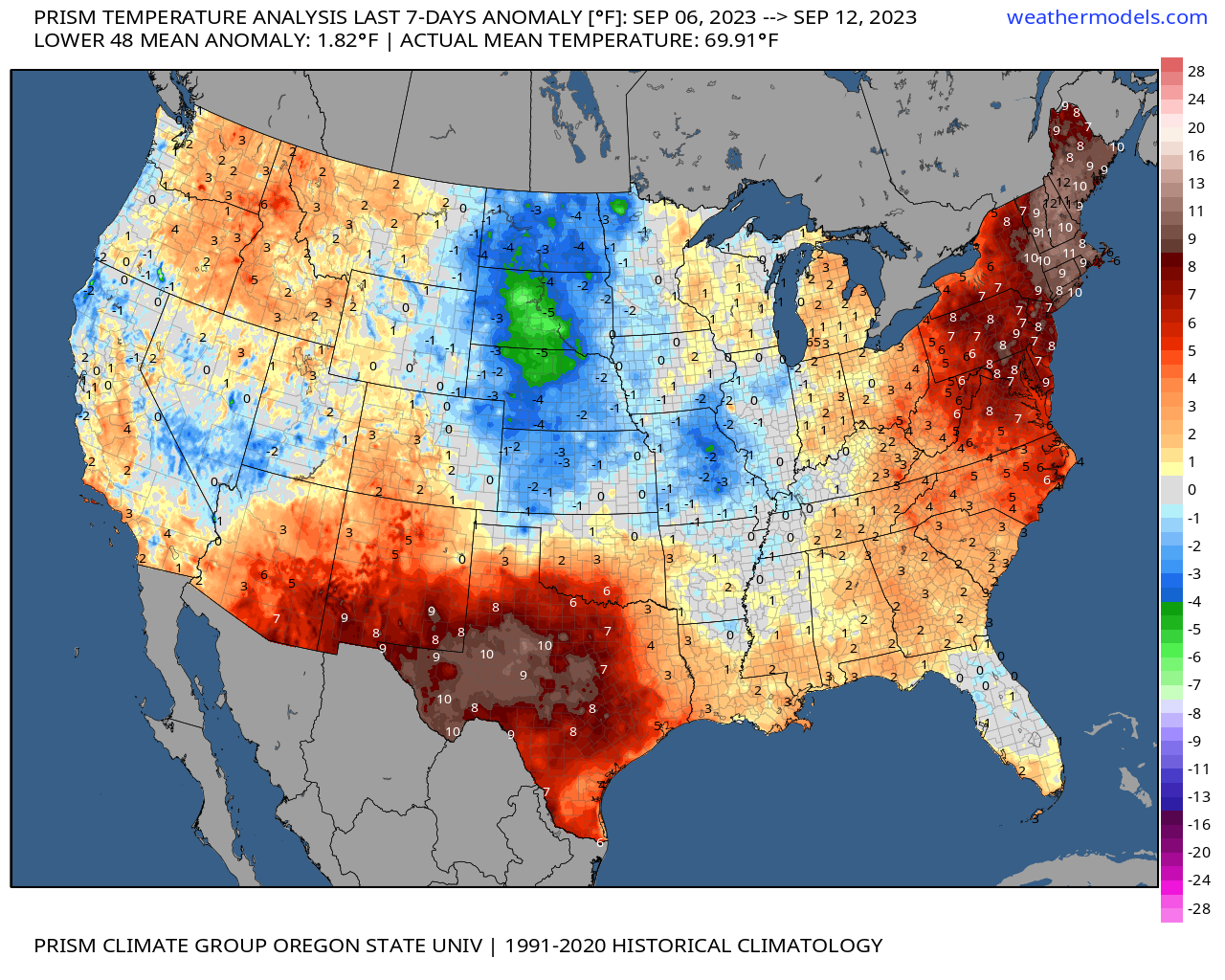 Regionally we see 7-day rainfall totals have been in excess of 1 - 2" many areas from Wyoming south through Texas: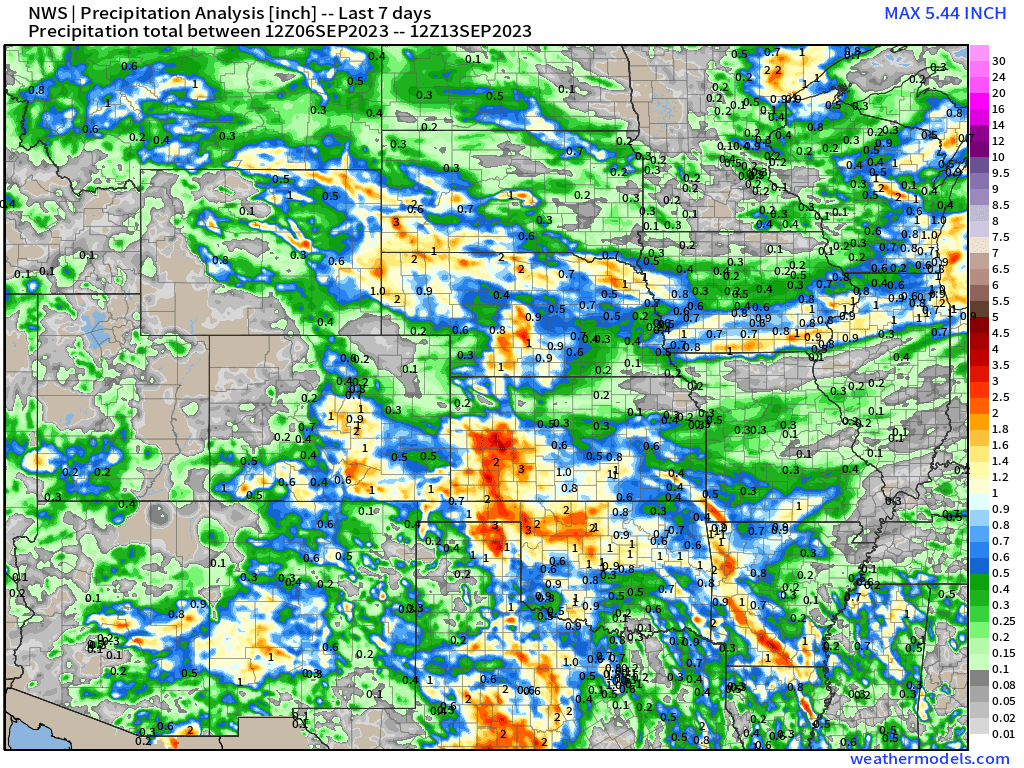 For Colorado the heaviest rain favored areas south of Denver, but still some respectable totals for the northern urban corridor. All is good.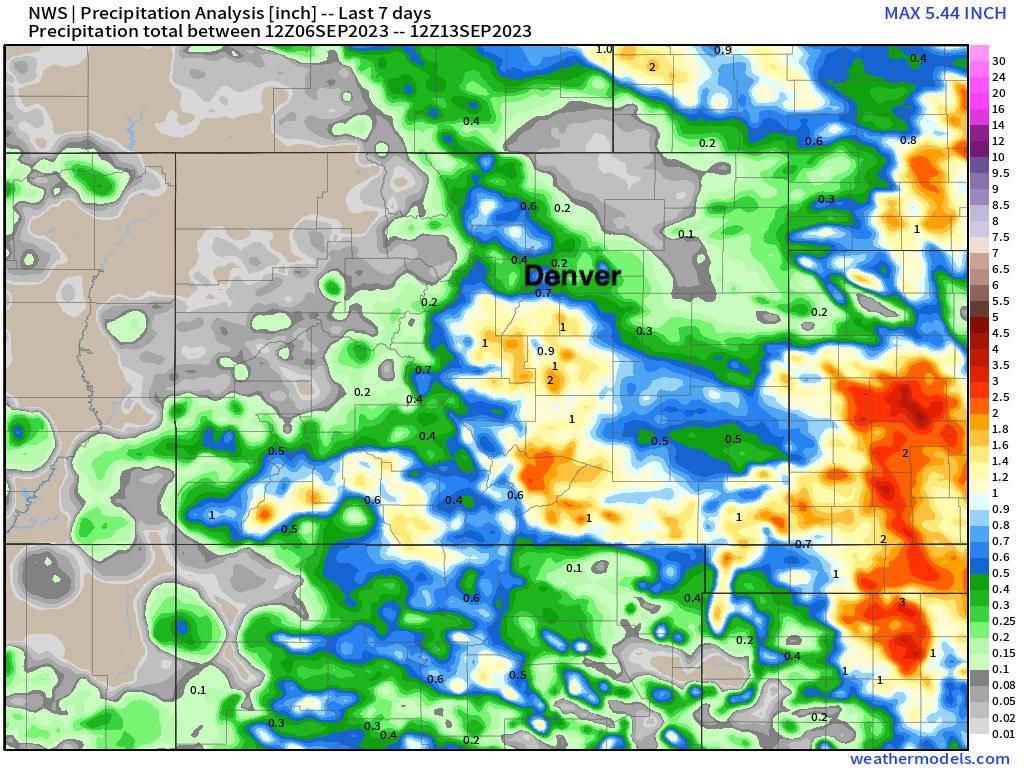 We've got more wet weather moving into the state too, as well as another push of cooler air.
For the greater Denver area that means temperatures will likely hold in the 60s on Thursday with a good chance of rain by the afternoon and extending into the overnight hours with an unsettled outlook for Friday. A few models only show highs in the 50s for Friday, though they could be a bit overdone on the cold.
The hourly planner: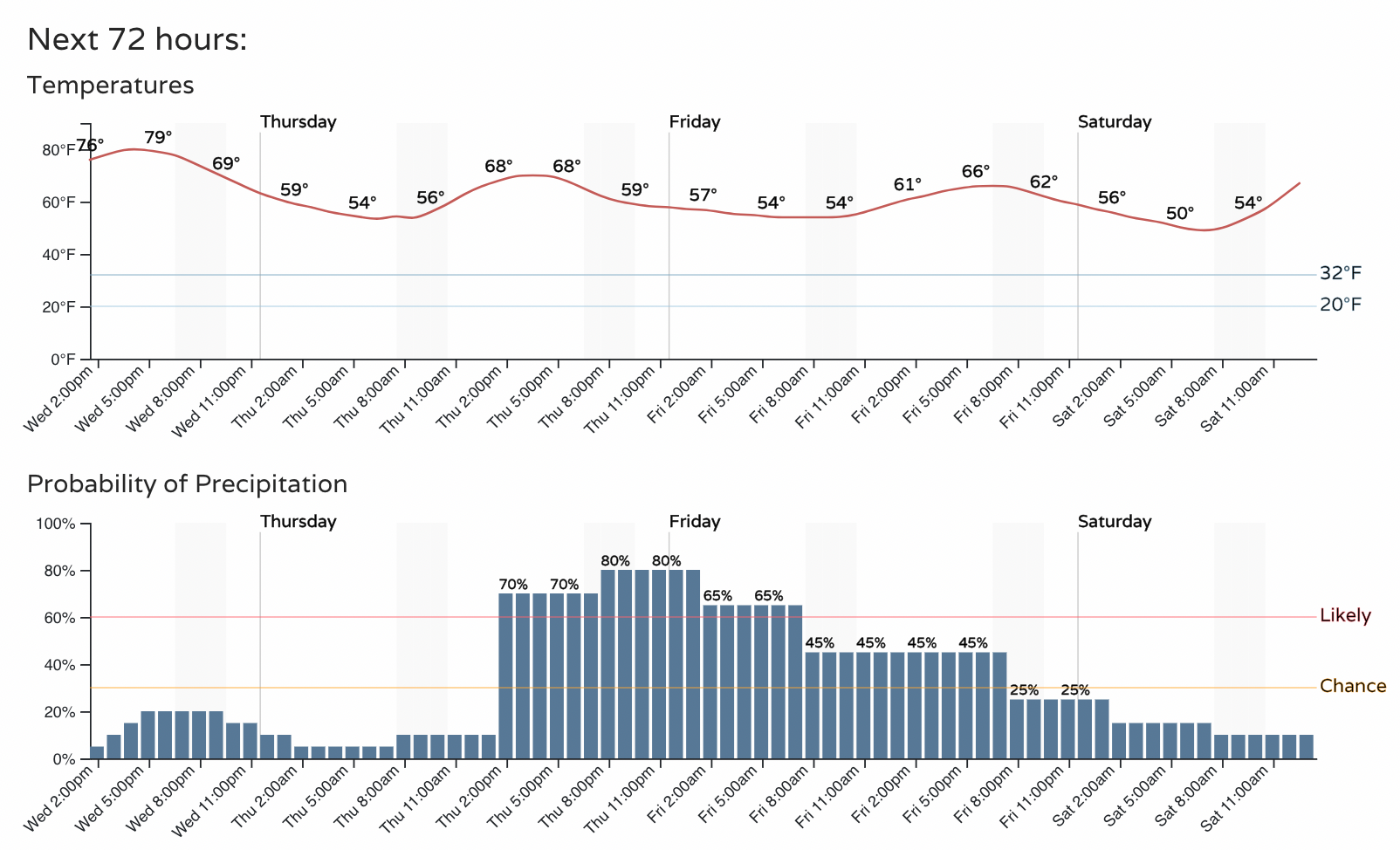 The blend of models shows a large swath of the state stands a chance at picking up 1.0" of rain through Friday night, with the southern mountains and central Front Range looking favored for the heaviest precipitation. Some models are a bit more bullish for the northern urban corridor (Fort Collins, Greeley) than indicated here, but we'll see how things ultimately set up tomorrow.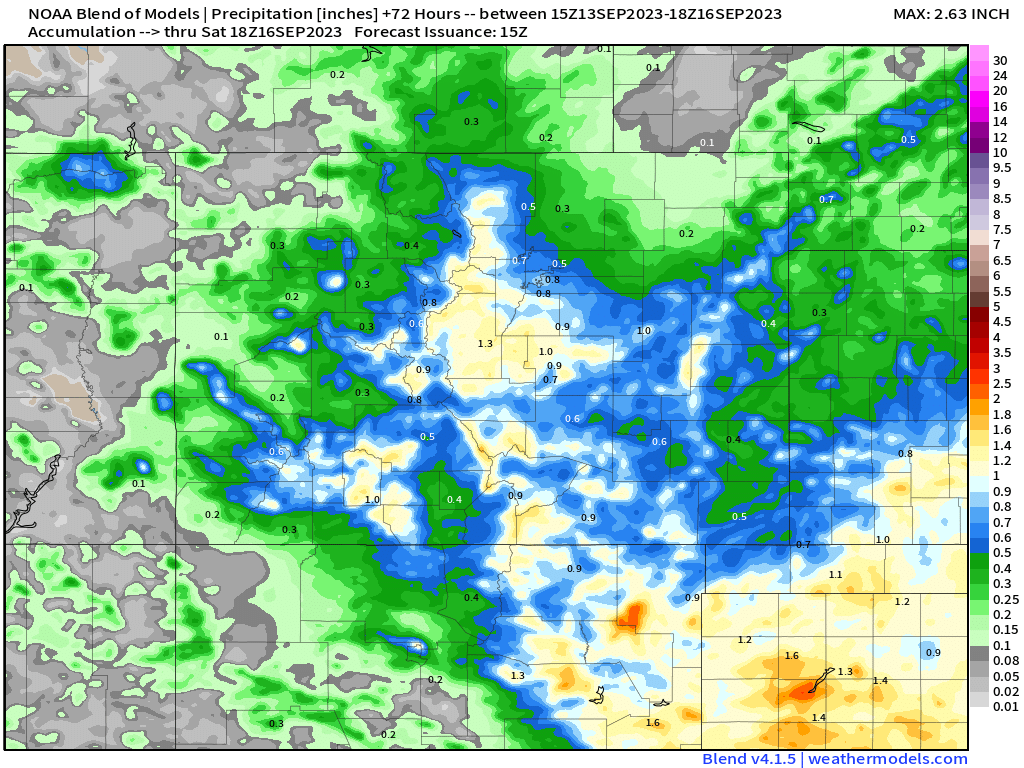 While we hope for some meaningful moisture, it looks at this point as the overall flash flood risk will be on the lower side. Still, something to watch for tomorrow and tomorrow night under the heavier downpours. Overall the greatest flash flood risk will be well to our southeast Thursday across north-central Texas.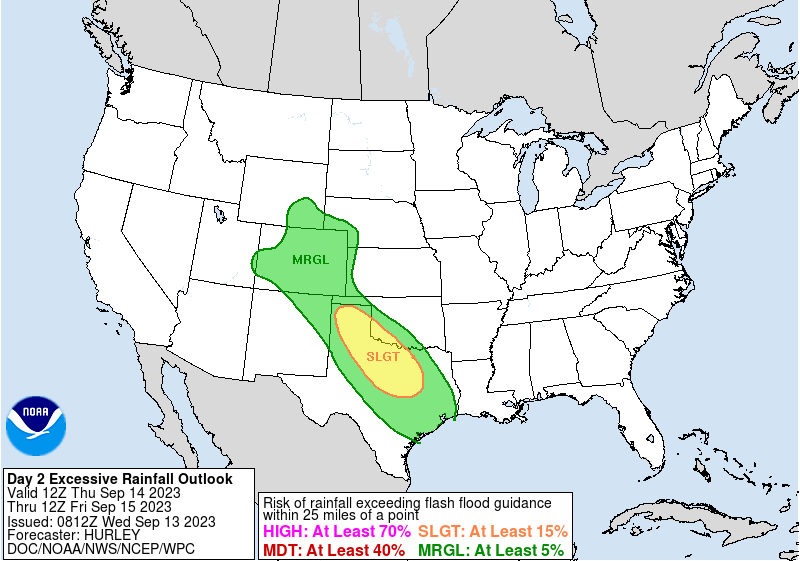 Things look to dry out for the weekend with a pretty picture-perfect mid September weekend on tap it looks like across the state. For the urban corridor look for highs in the upper 70s to low 80s with lows in the upper 40s to low 50s.