Colorado weather: Where's the snow and cold?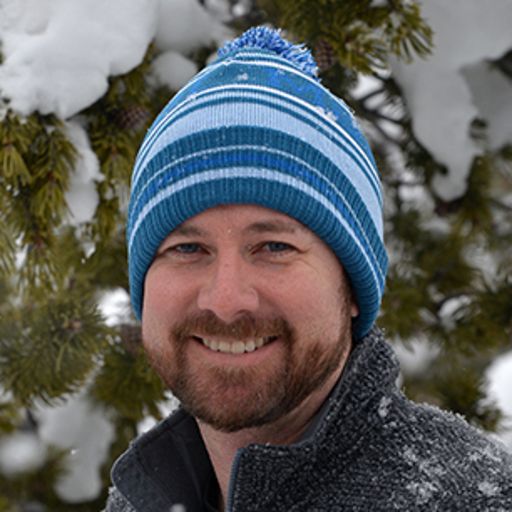 Fall is in the air... as my family and I camped this weekend we woke up to frost and noticed the changing aspen leaves. So, where's the cold and snow? Some of our peaks caught snow this past week and will have a few flakes again this week but by-in-large we are not seeing significant snow as we draw to a close on this September.
The main driver of the weather this week will be a strong low-pressure area sitting over the Northeast Pacific Ocean. This will draw lots of moisture in over the Pacific Northwest along with some cooler temperatures, too. This system will, basically, sit over the PacNW and keep its biggest influence in that region. Even by late in the week, troughing (shown here in blue) will stay northwest of Colorado.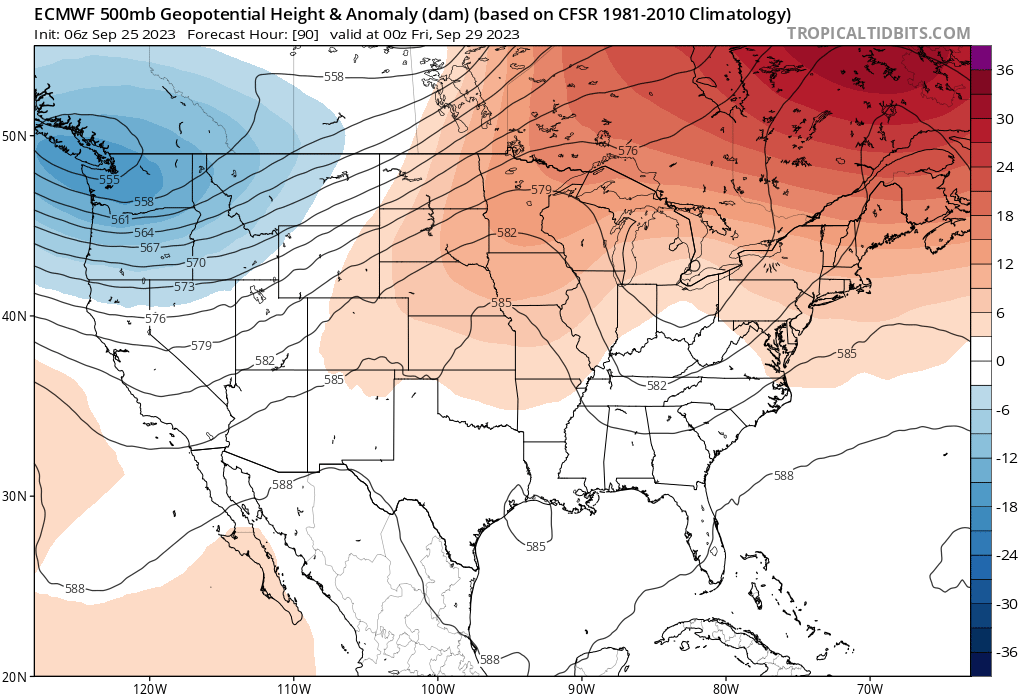 With the absence of troughing over Colorado this week, there's very little to create weather and that's going to make a pretty quiet week for the weather department.
In terms of total moisture, we have just a few places to catch - possibly - some rain.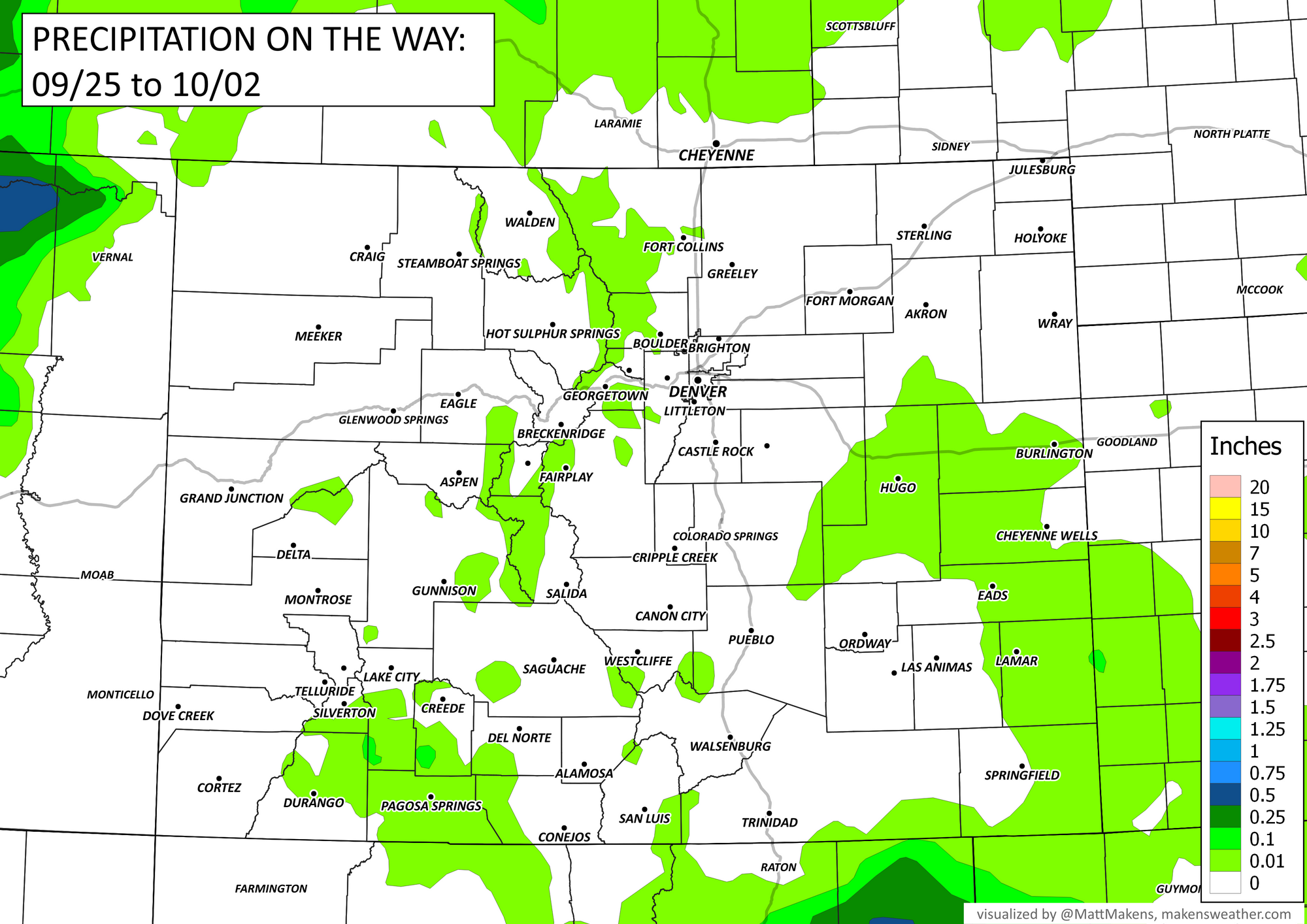 And, maybe a hint of snowfall on the peaks.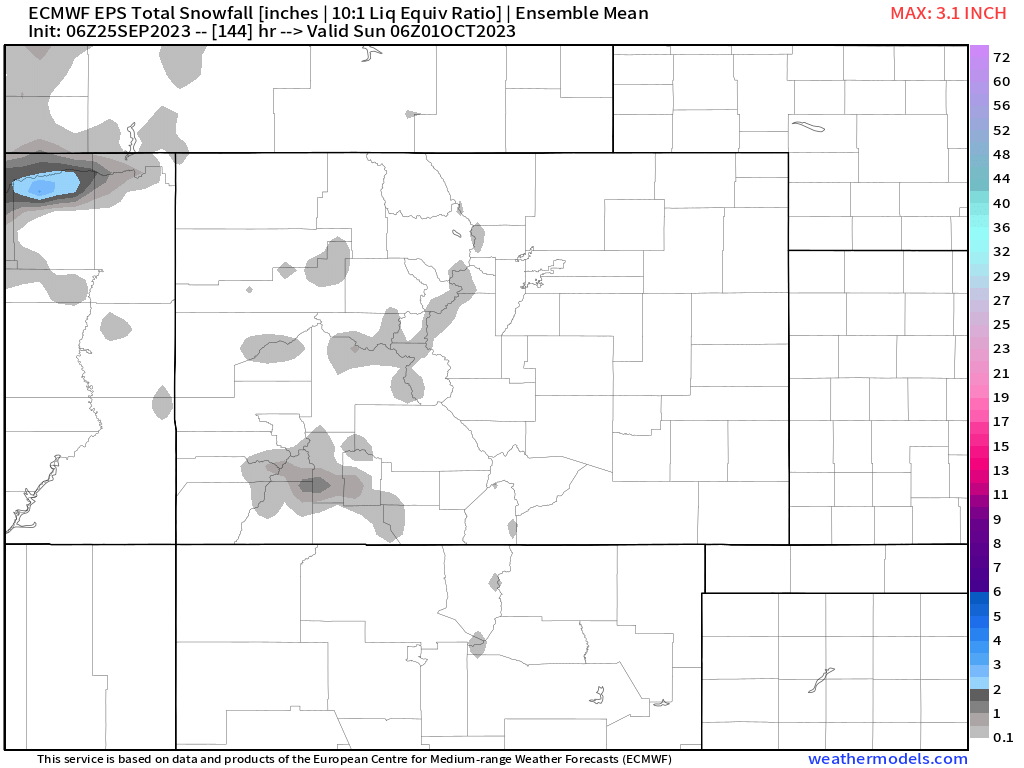 Again, by-in-large a quiet week ahead. Maybe that'll be perfect for your fall-color adventure that you have planned. Don't forget to send us some autumn pictures. And, we also hope you didn't pick this week in our annual snowfall contest! If you haven't filled out your entry yet, here's where to find the contest information.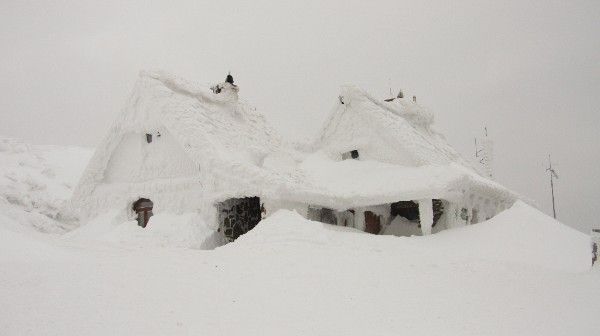 While Denver waits for snow, and its first frost, we have a pretty beautiful week on tap for some outdoor activities. The planner shows a rather warm week ahead.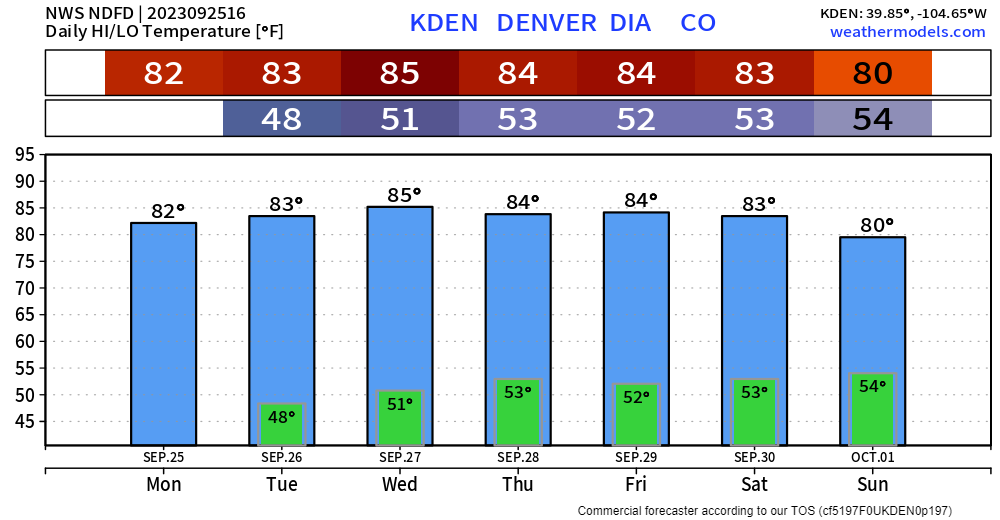 Have a great week!