There's a temperature drop on the way to much of Colorado this week, and for Denver we will go from the 80s Monday to the 60s Tuesday through the end of the week. Parts of the area could have their first frost of the season.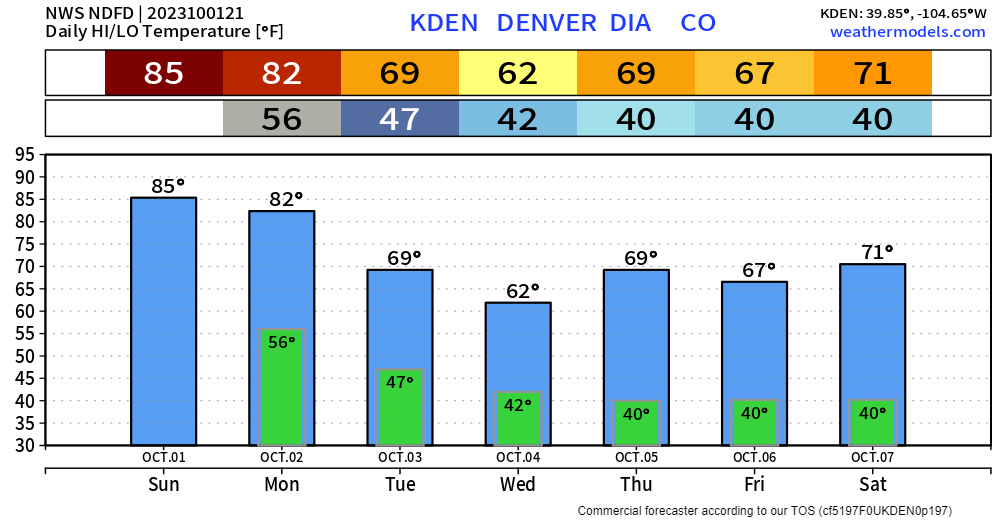 What's driving this cool off? A strong trough over the West will head toward Wyoming and be a glancing blow to Colorado, with cooler temperatures and some showers. This animation shows the progression of that trough (blue shades).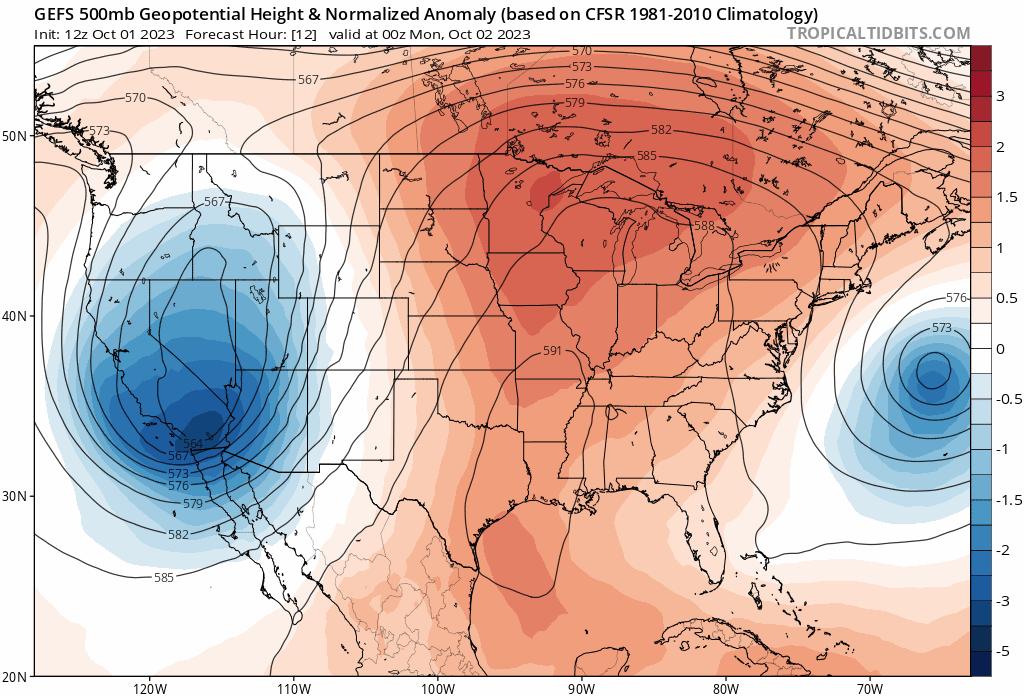 Although there will be isolated to scattered showers and thunderstorms producing rain and snow, there isn't a lot of moisture to come through for most of us in the state. The total precipitation is shown here.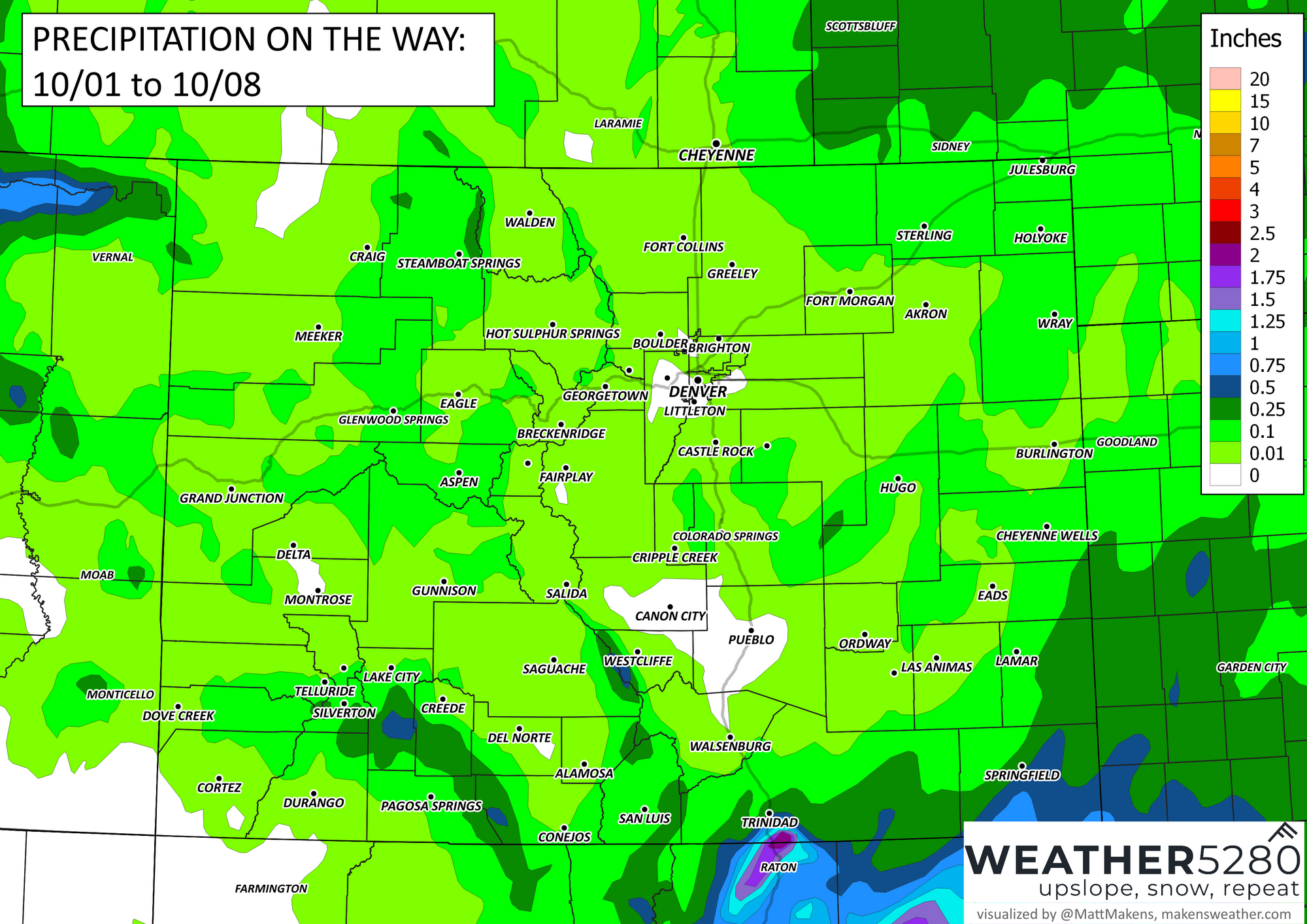 The peaks, well some of them anyway, will have some new snowfall.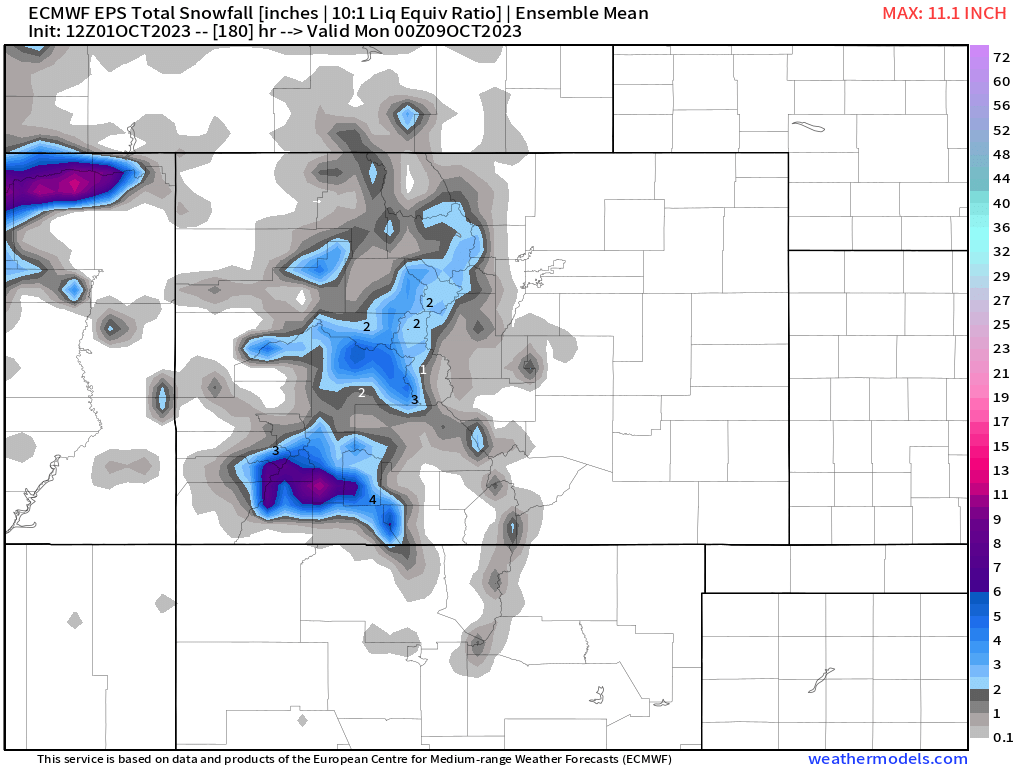 In terms of precipitation, sure there's some to go around but it isn't much. What the issue with the incoming system will be is the wind.
Windy weather during the weekend will continue into early this week. This may create some severe thunderstorms, a wind threat from them, as well as add to fire danger. The strongest gusts will be stronger than 40mph, with the windiest areas being east of the mountains.
So, the bottom line here is that we have a weather change ahead in which you'll notice the cooldown for sure, the wind will be annoying, and you might get lucky with a bit of rain and see some snow on the peaks.
Speaking of snow, you still have time to enter our guess the first snowfall contest, enter here:

There's one item I haven't mentioned yet, and that this cooler weather does bring us closer to our first frost of the season. Although data doesn't support much of a frost threat in the Denver area this week, the probability of frosty temperatures is a bit higher on the plains and in some higher spots of the Front Range.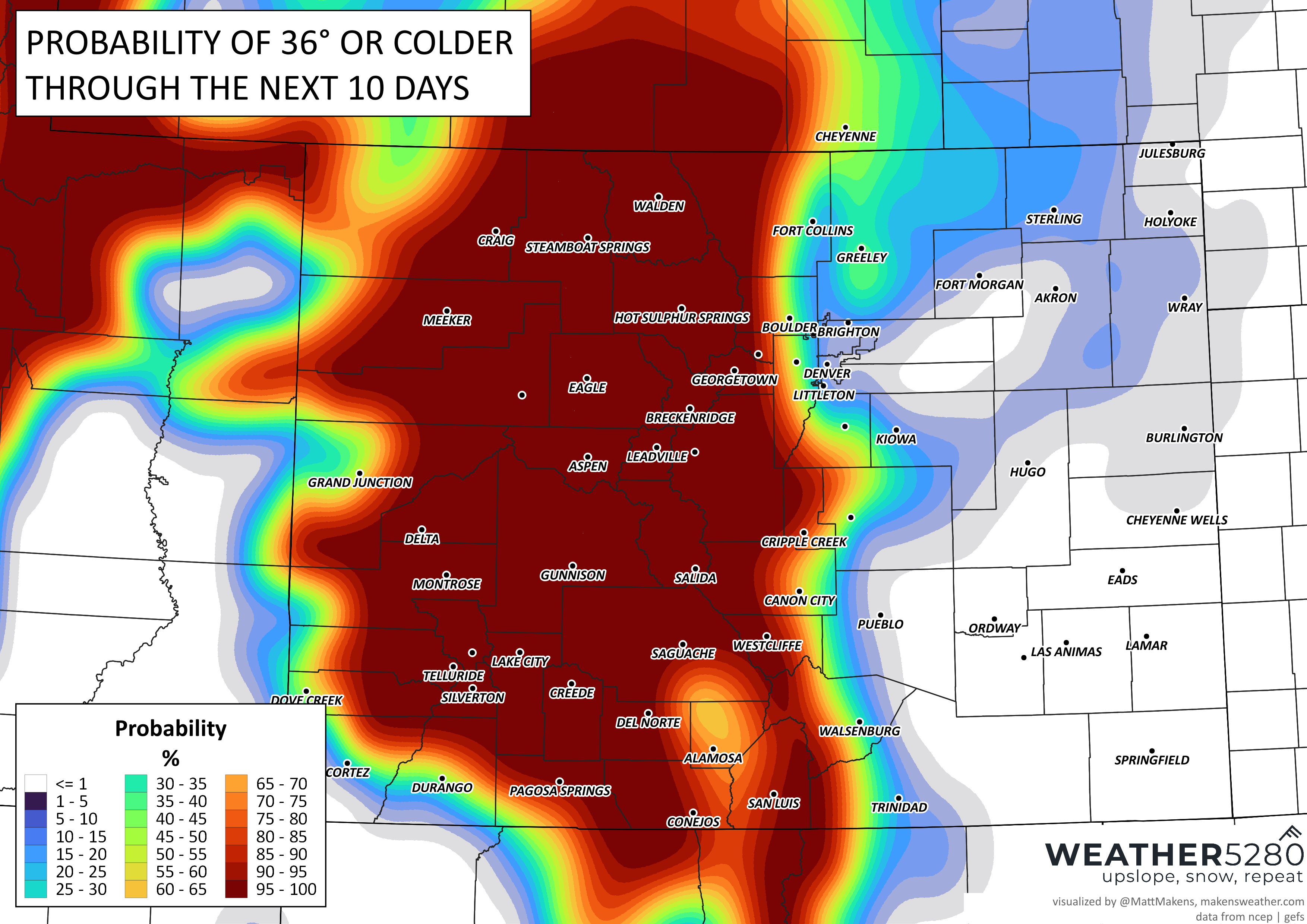 For metro locations, around Greeley, Fort Collins, Boulder, and Castle Rock, there's at least a slight risk of that first frost coming in the days ahead.
We will have more on that this week. Until then, enjoy what's left of your weekend and let's hear a cheer for the Broncos who came away with the W today.