Denver weather: Freeze warning for metro areas through Saturday morning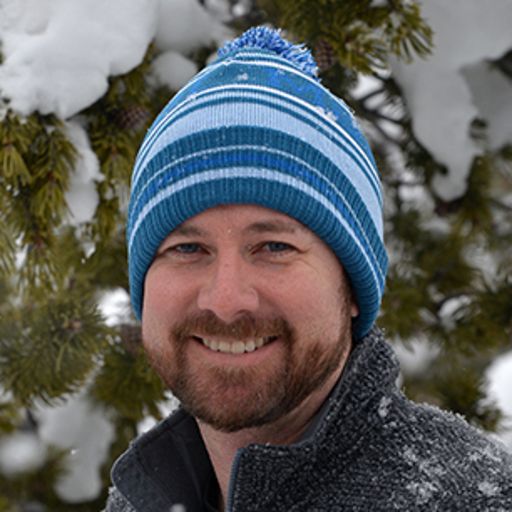 A freeze warning has been issued for the state's metro areas and Plains for Friday overnight into Saturday morning including Colorado Springs, Denver, Fort Collins, and Pueblo.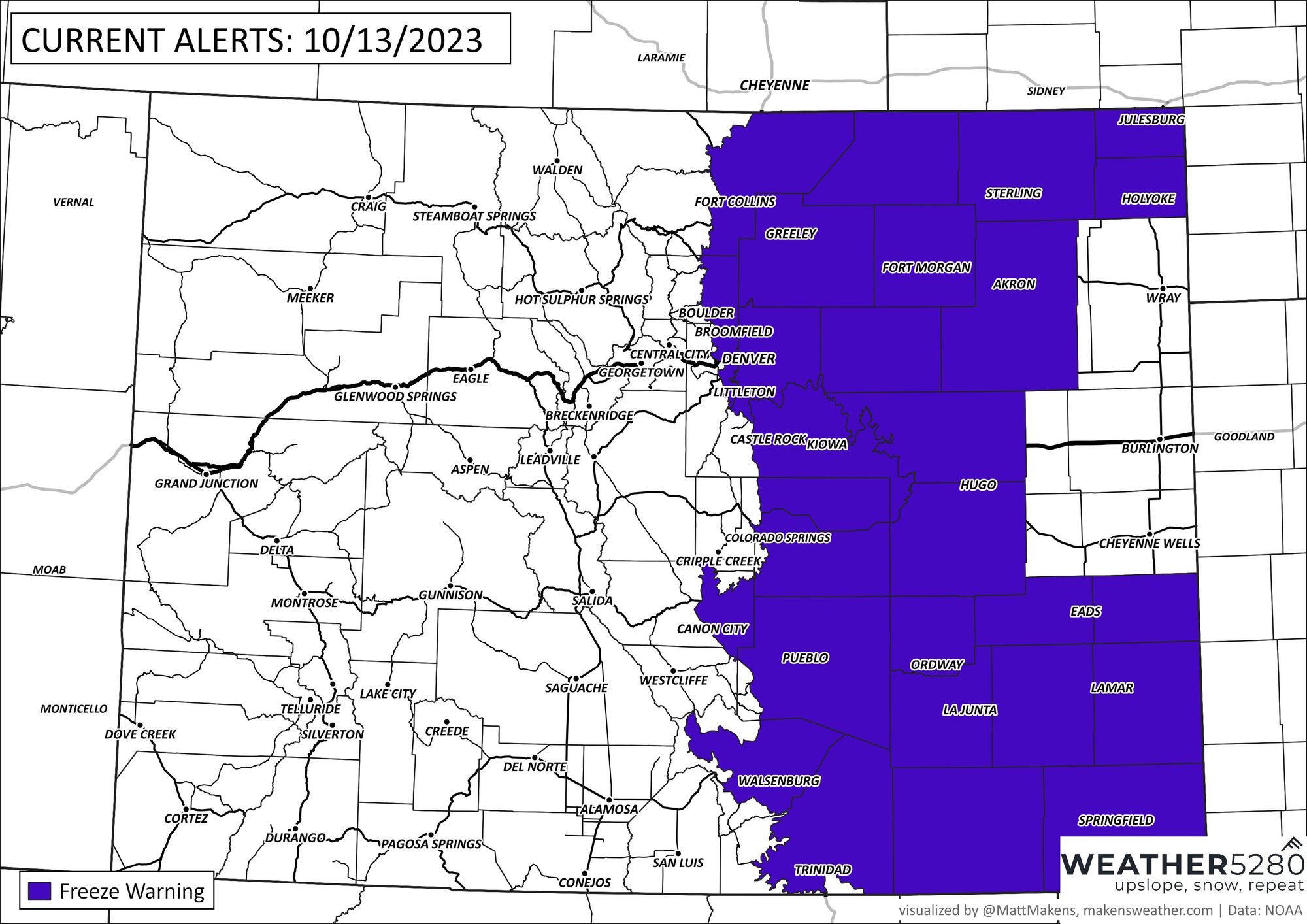 The specifics of the warning from NWS-Boulder:
...FREEZE WARNING IN EFFECT FROM MIDNIGHT TONIGHT TO 9 AM MDT SATURDAY...  
* WHAT...Sub-freezing temperatures as low as 25 expected.  

* WHERE...Portions of north central and northeast Colorado including   Denver, Boulder, Sterling, Julesburg, Akron.  

* WHEN...From midnight tonight to 9 AM MDT Saturday.  

* IMPACTS...Frost and freeze conditions could kill crops, other   sensitive vegetation and possibly damage unprotected outdoor   plumbing.
Here is a look at the low temperatures expected tonight.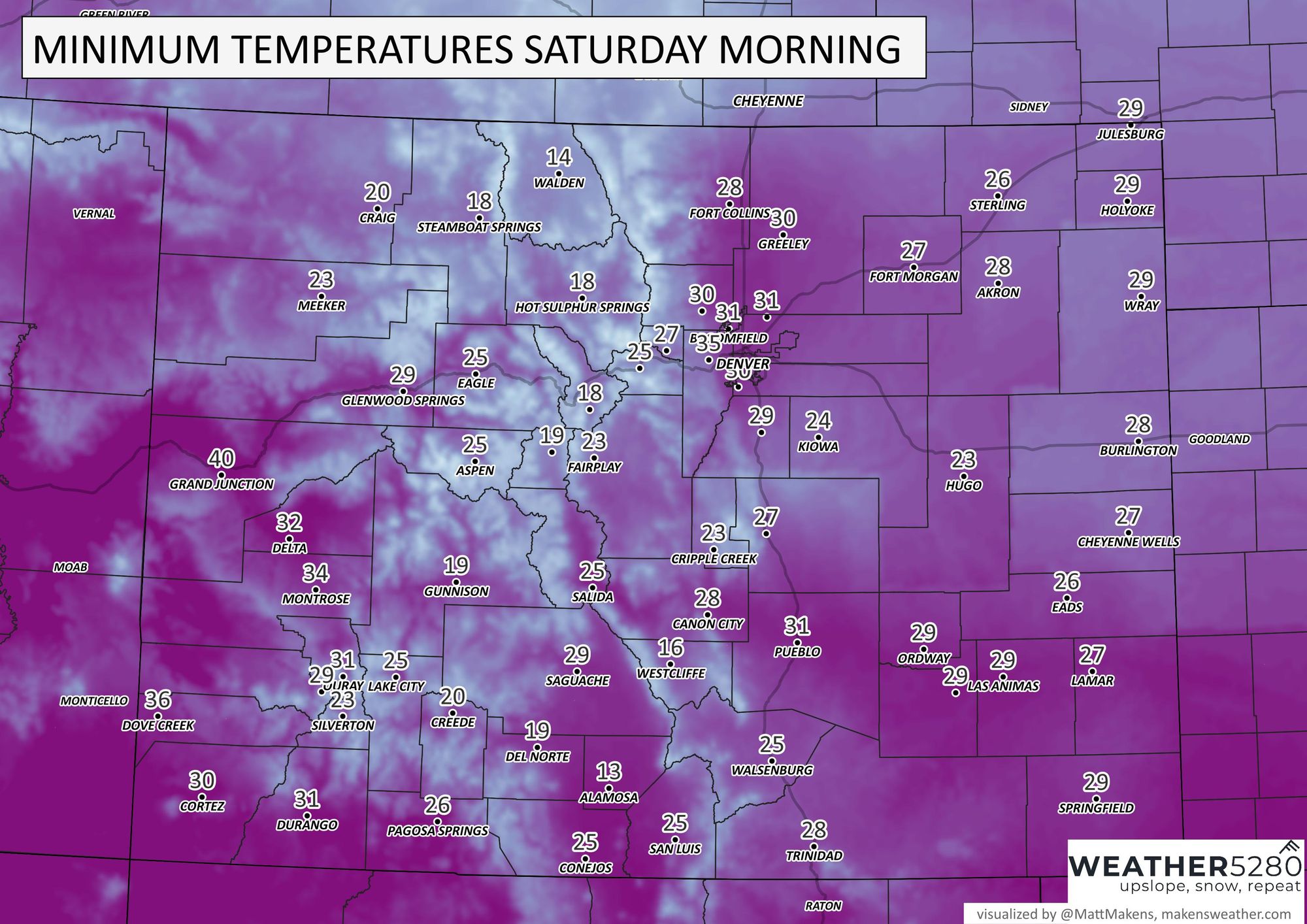 It'll be a chilly one for Friday night football games, that's for sure, but there is a warming trend coming this weekend. For example, look at Denver's hourly planner for the next three days.

Yes, still in the 50s Saturday - which, including today, is cooler than we've been since early May, but we will be nearly 70 again by Sunday afternoon. Since the Broncos won't ruin my Sunday - I shall enjoy the day ;-) The outlook for the state is pretty quiet for the weekend, next week will have some changes.
Here's a longer-range forecast for next week.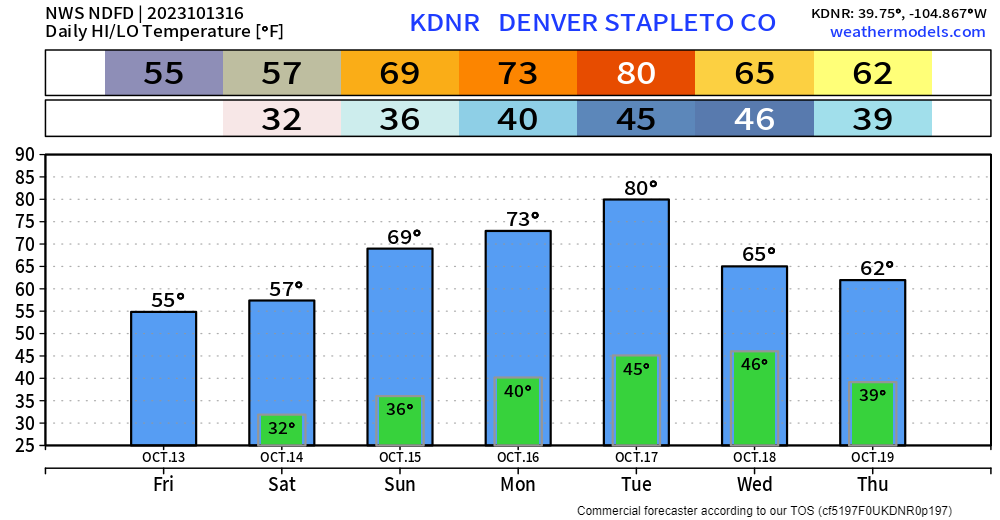 The cooler dip you see from Wednesday to Thursday is associated with another system that will spread its biggest impact on states to our north and northeast. We will have more on that system in the State of the Atmosphere we will post this weekend.
Don't get left out in the cold this winter! Stay one step ahead of the changing weather by subscribing to our email list today!