Surely you feel the change. Cooler weather has arrived to much of the state and the Intermountain West this morning, as well as some pockets of rain and snow along the Front Range.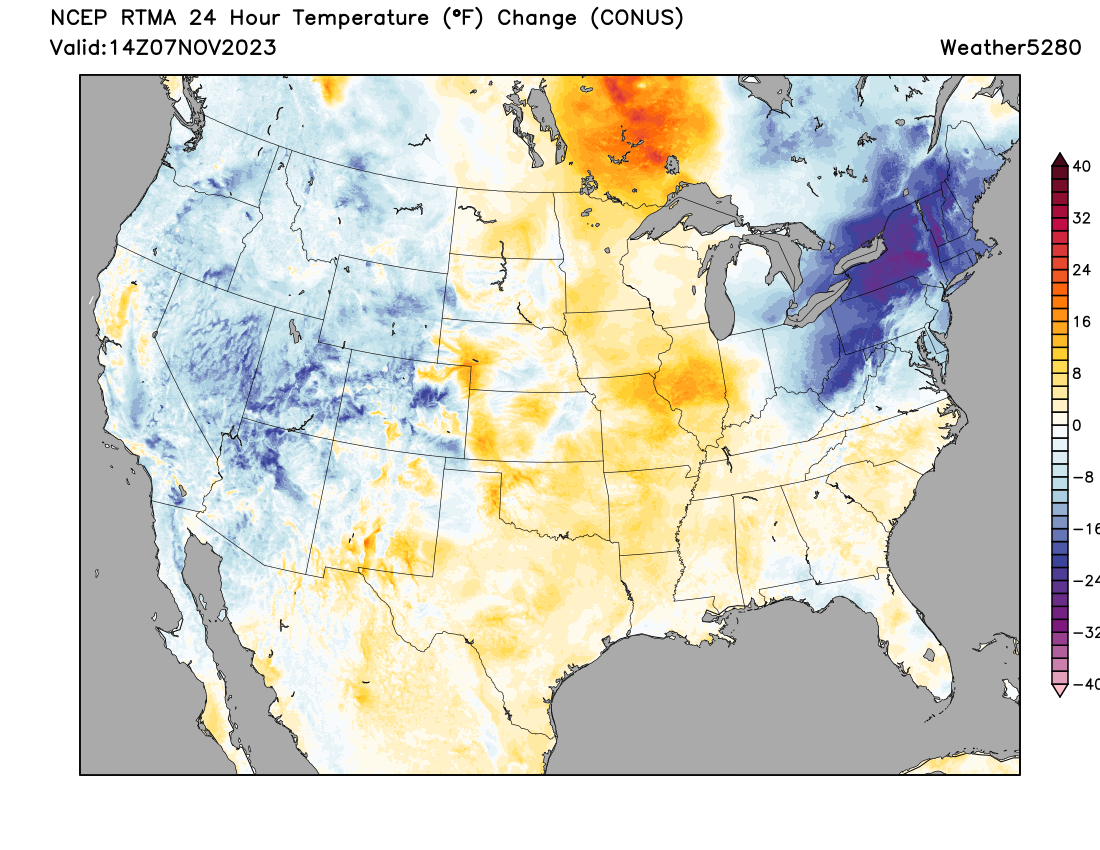 Temperatures this morning are in the middle and upper 30s along the urban corridor, and they won't do much better than that for highs. Denver is forecast to top out at 42°F, with a similar outlook for cities up and down I-25. Quite a change from the mid 70s we started the week with!
While we are seeing rain and snow at lower elevations, most of the winter weather impacts today will be confined to higher elevations west of the urban corridor. There's just not a lot of cold air to work with. It's in this higher terrain where we see a Winter Weather Advisory in place until midnight today, with 4 - 10" of snow possible, particularly across the higher peaks. If you are planning to drive west today, plan for winter weather travel conditions.
Latest NWS advisory map for Colorado, then zoomed into the Front Range: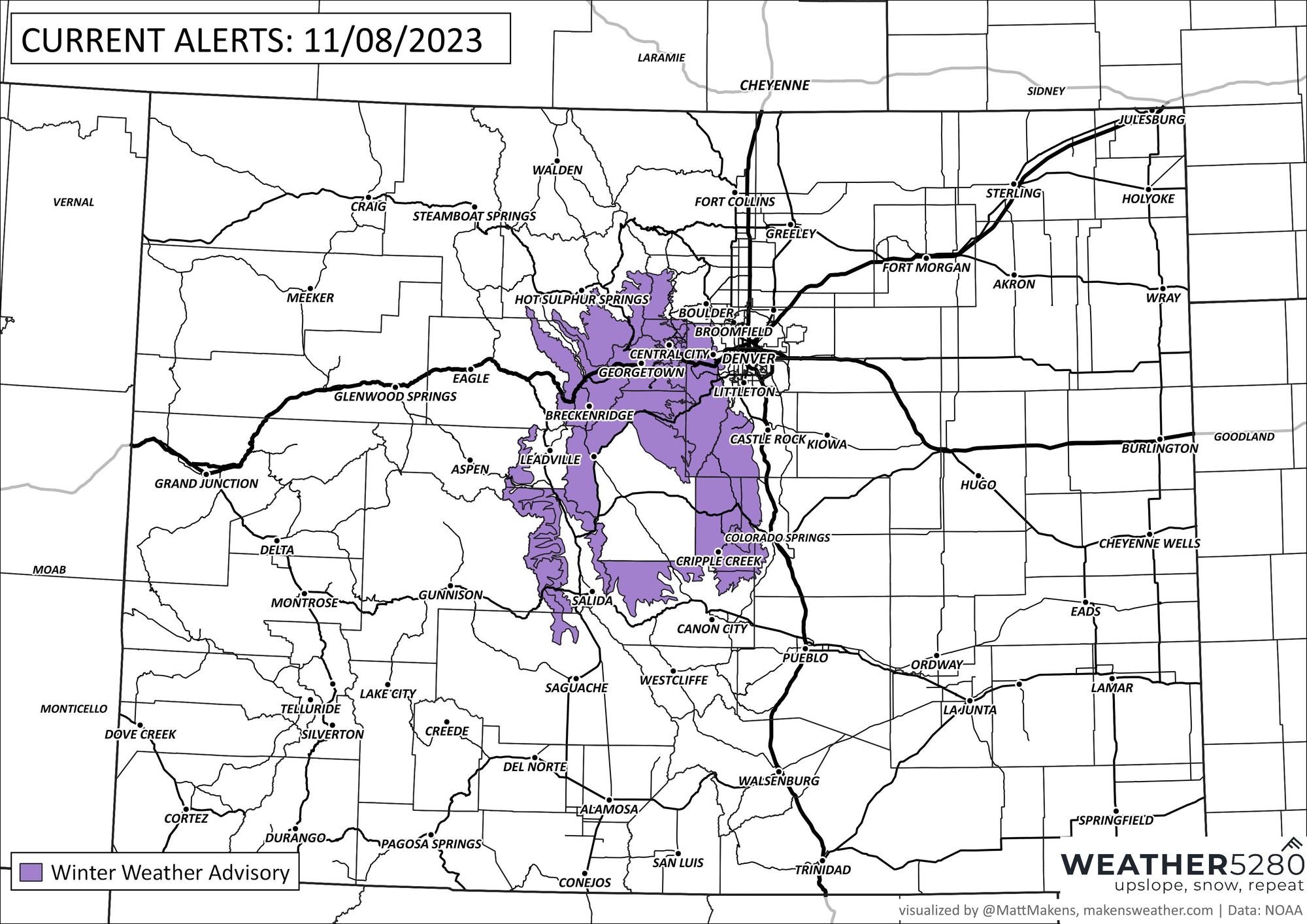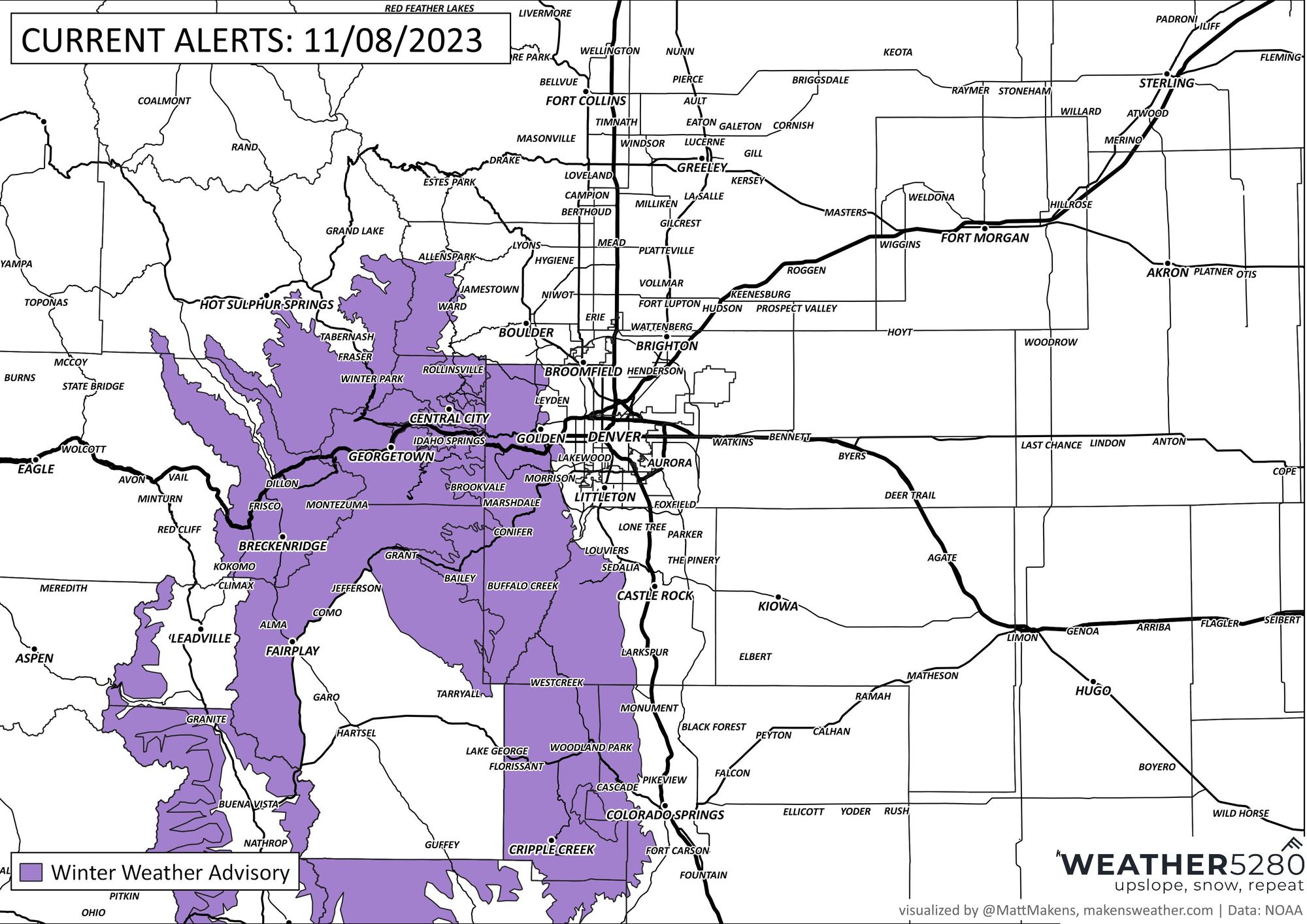 A quick check of CDOT cams shows we are already seeing some of that snow west of Denver, with wet roads and poor visibility in this cam outside of Idaho Springs: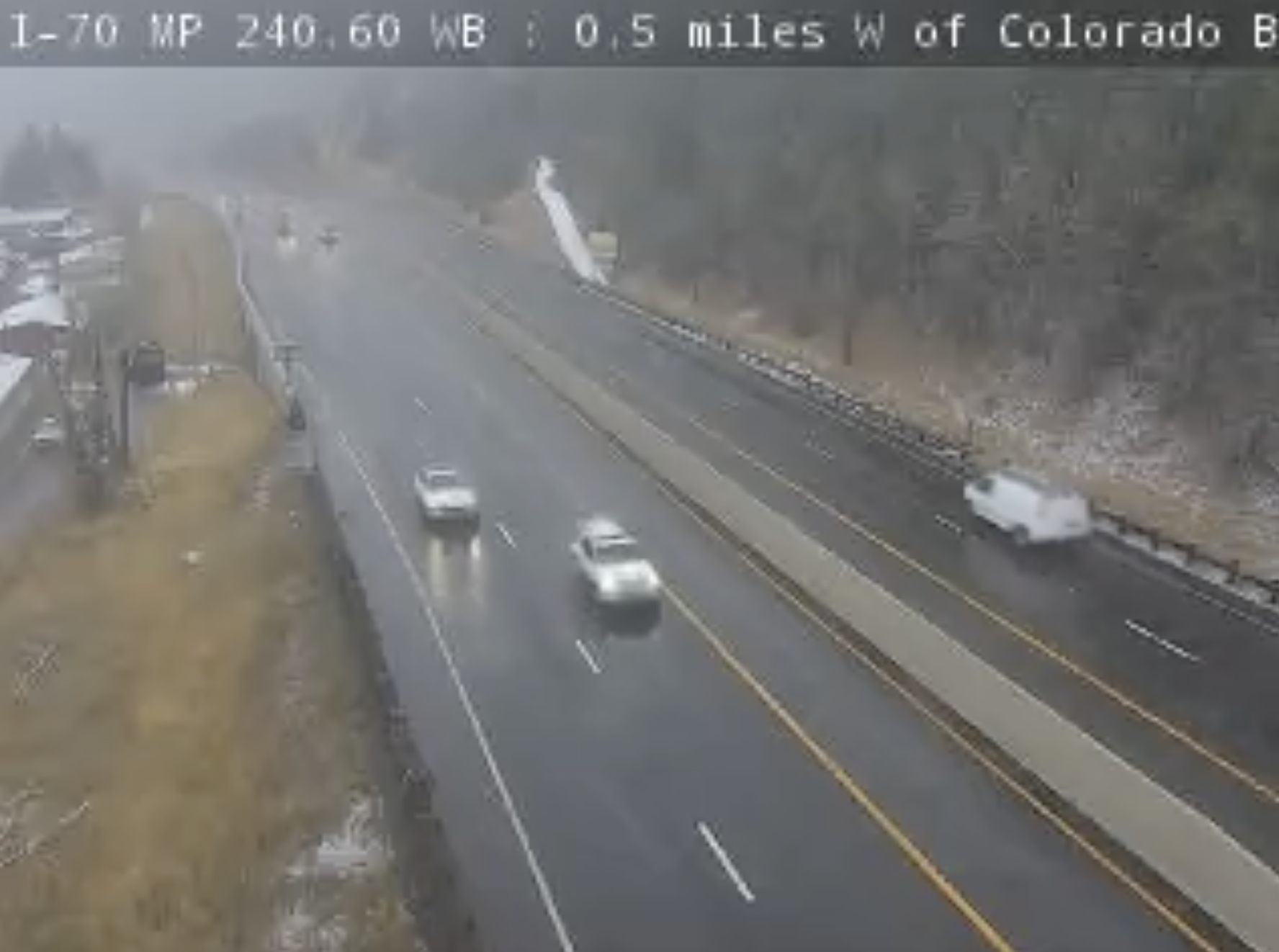 For most of us the best chance of precipitation will come during the day today, with rain and snow coming to an end from north to south tonight.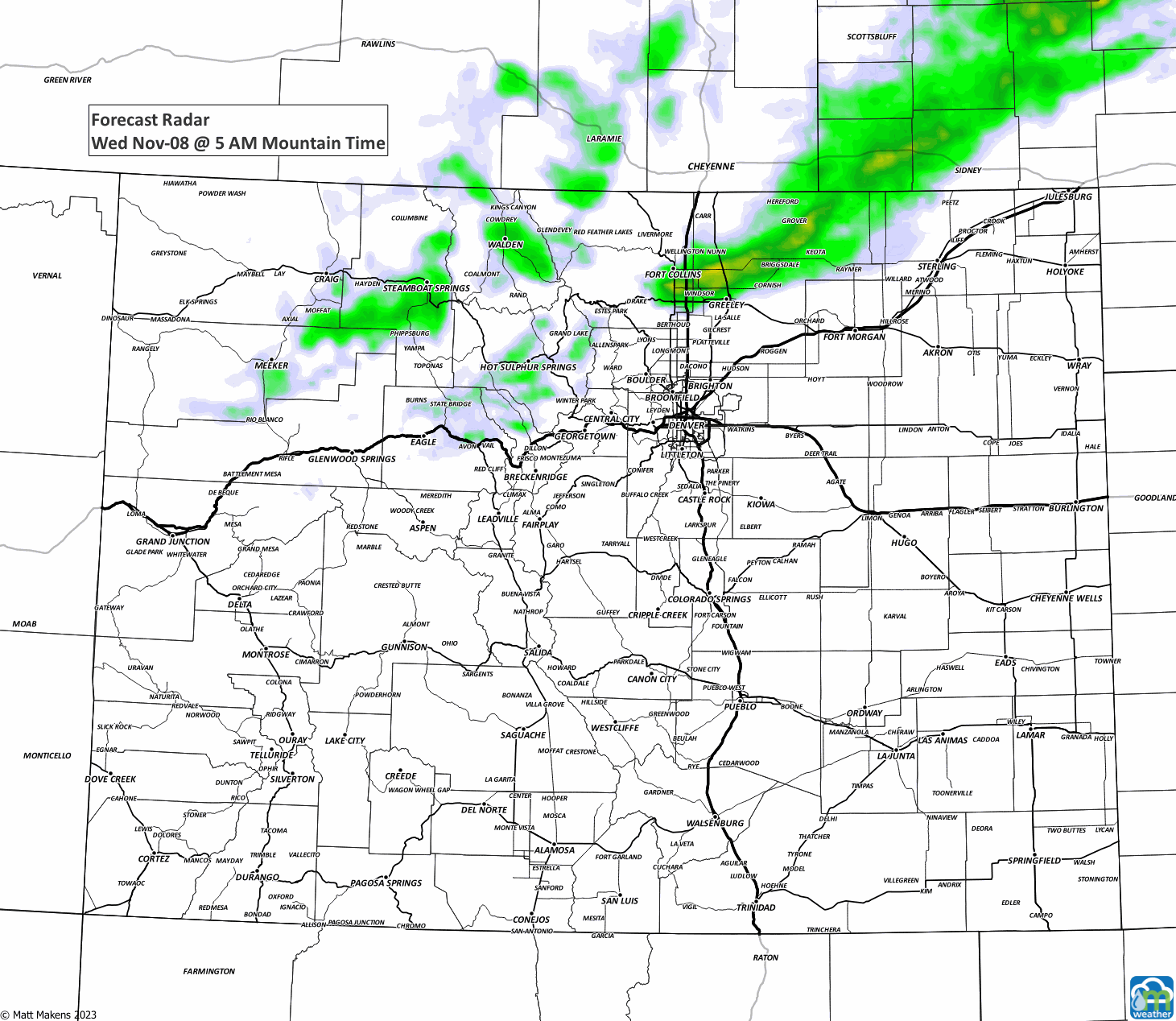 Of course any snow we do see at lower elevations will be greatly limited in impact if it falls during the daylight hours.

A look at the latest HRRR model shows where the accumulating snow is expected through the remainder of the day: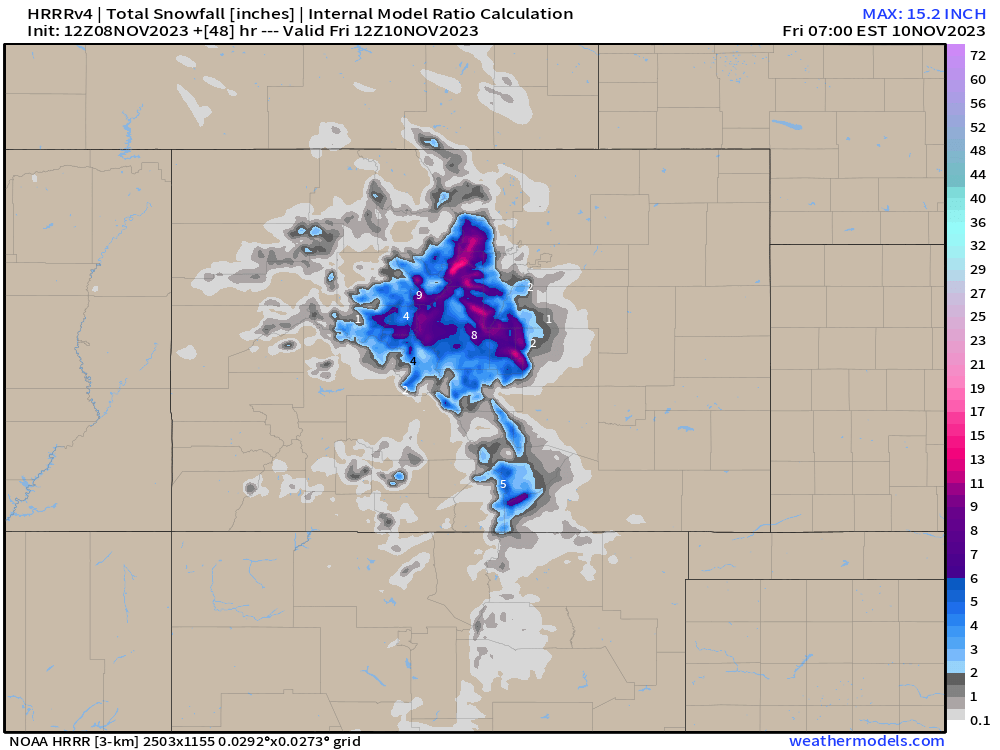 This aligns with our snowfall forecast we issued yesterday: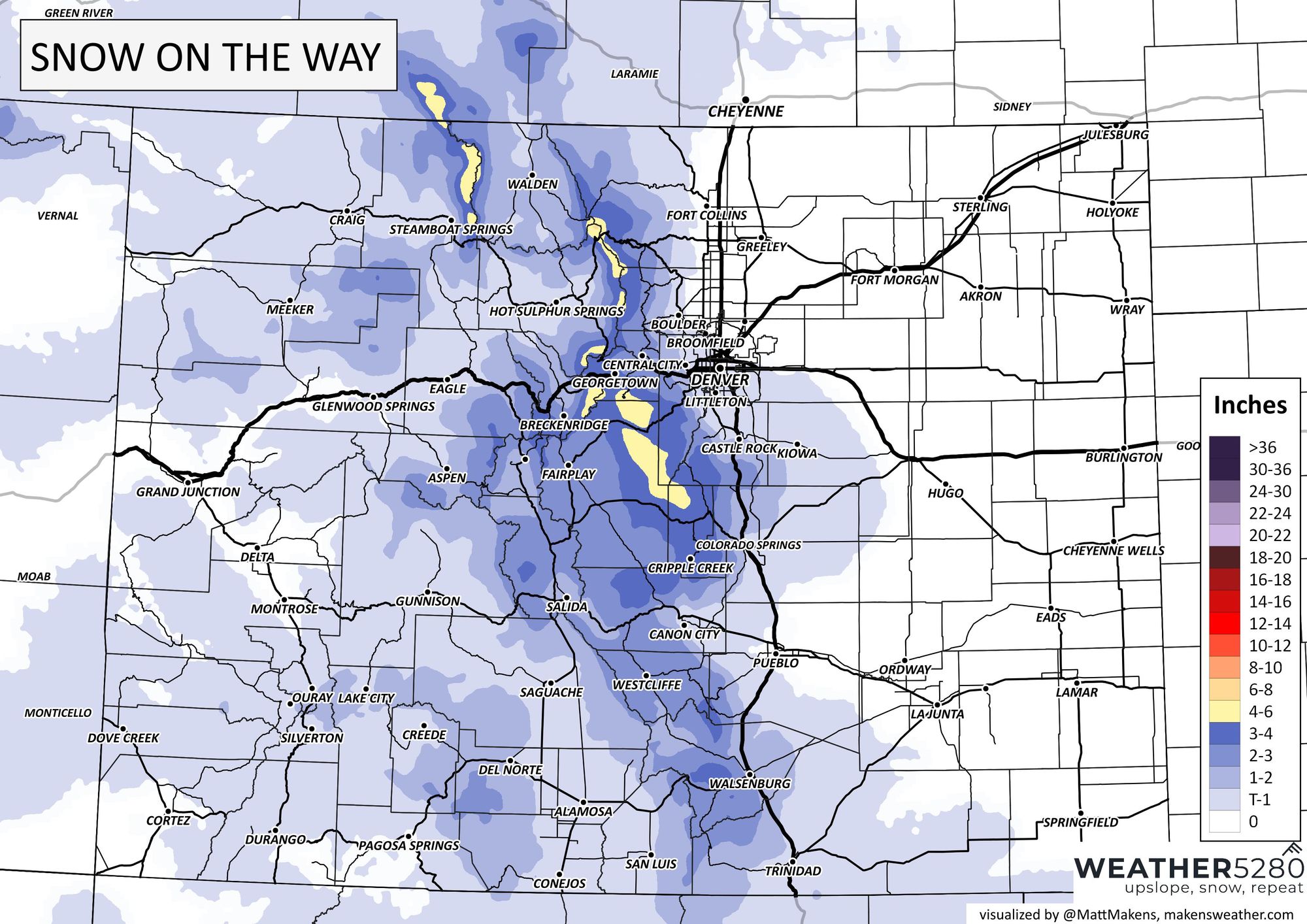 It'll be chilly across the region over the next couple of days, but the 10-day forecast shows a gradual warming trend through the weekend and into early next week.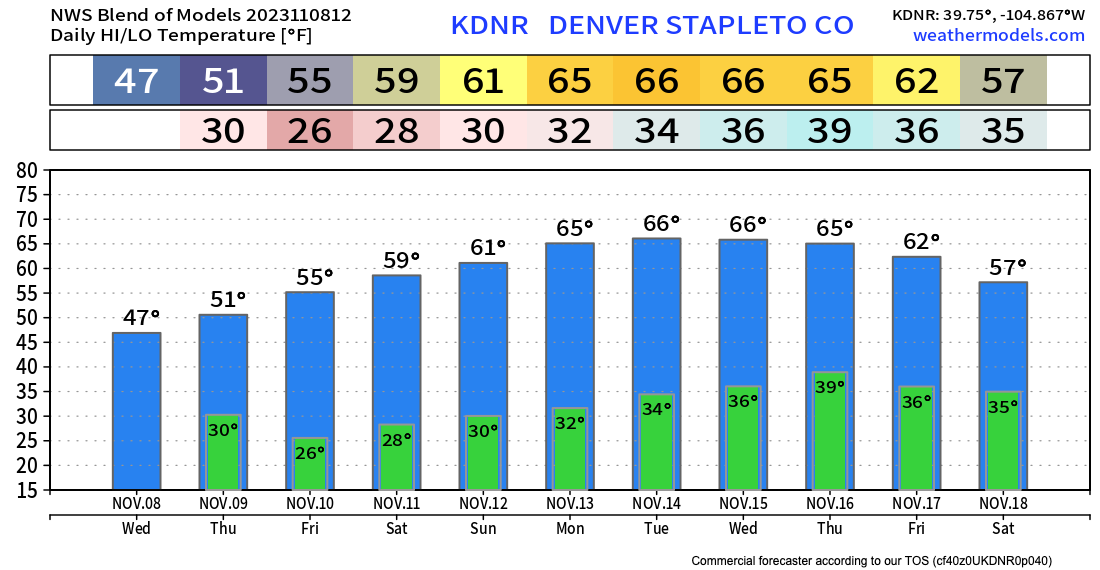 Keep us posted on what you see today and tonight. Until then, make sure to stay one step ahead of the changing weather by subscribing to our email list today!