The warm-up is on as we head into the end of the week and weekend across eastern Colorado. Highs in Denver will climb back into the 50s, with a few days possibly climbing into the 60s. This "January thaw" will feel great after our recent cold stretch, but hopefully (for snow lovers anyway) won't turn into a "winter thaw".
As we discussed last week, this pull back was expected, but the question is will the flip back to cold still occur for the end of the month?
Yesterday's global models were fully onboard with supporting our thoughts here, with the operational models bringing a potent winter storm to eastern Colorado by the middle to latter half of next week. Then last night's ECMWF came in dry for KDEN, only to rebound (at least a bit) once more today at 12z, while keeping the bulk of precip across southern Colorado. The GEM has been on similar rollercoaster, with today's target area for heavy snow next week across southern Colorado, largely missing Denver. Today's 12z GFS? Bone dry at KDEN.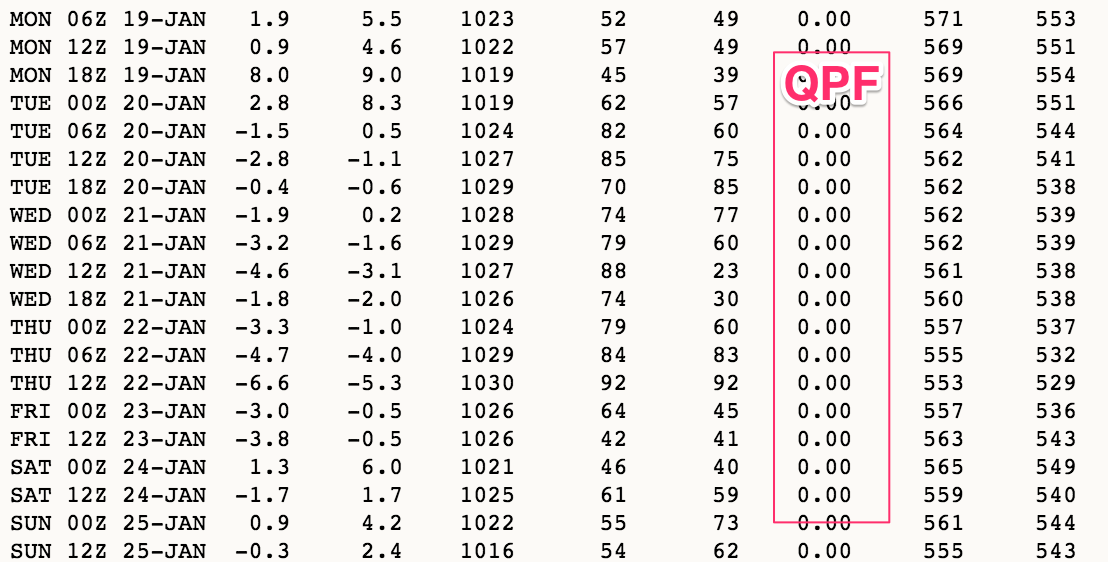 Not to panic though. This is why we don't issue snowfall forecasts a week out, and also why it's more important to follow ensembles when looking at the extended range, as a single operational run is bound to vary dramatically run-to-run.
To that end, here's a look at the latest GFS, GEM, and ECMWF ensemble runs for next week. All continue to show a disturbance dropping into the region by the middle of next week. The key will be in watching how this evolves over the coming days, as there remains considerable differences in depth and speed even among the ensembles.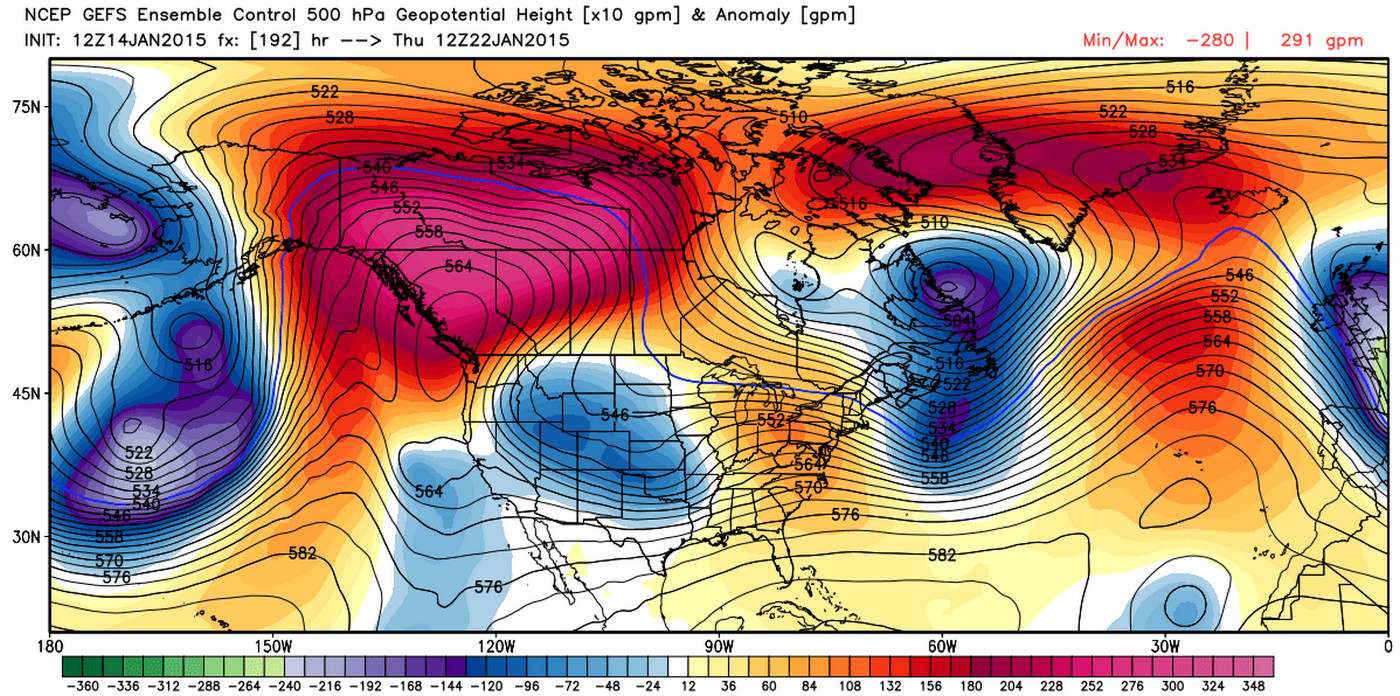 The GEM Thursday 12z, gives a southern storm but then doesn't eject the low.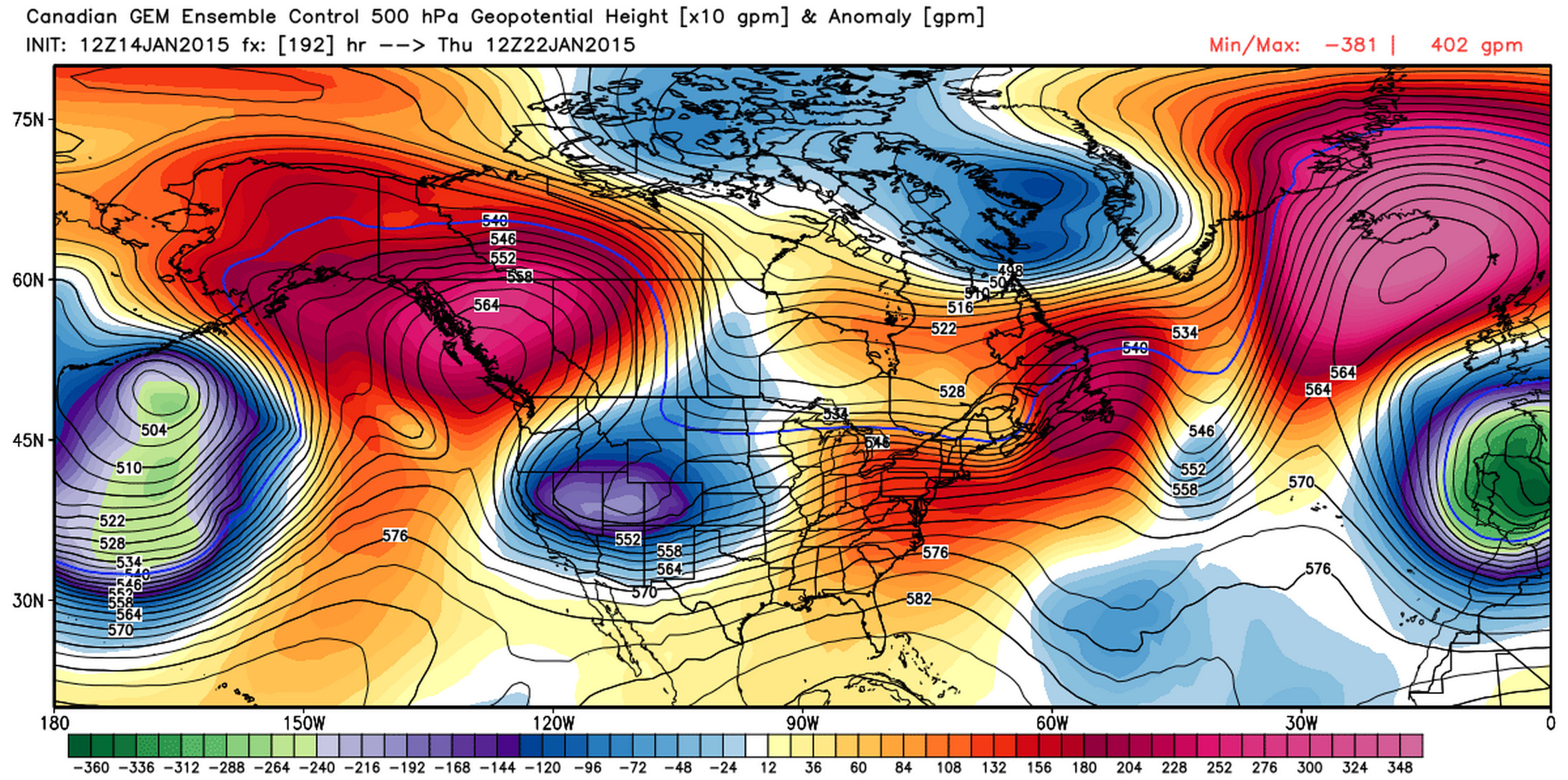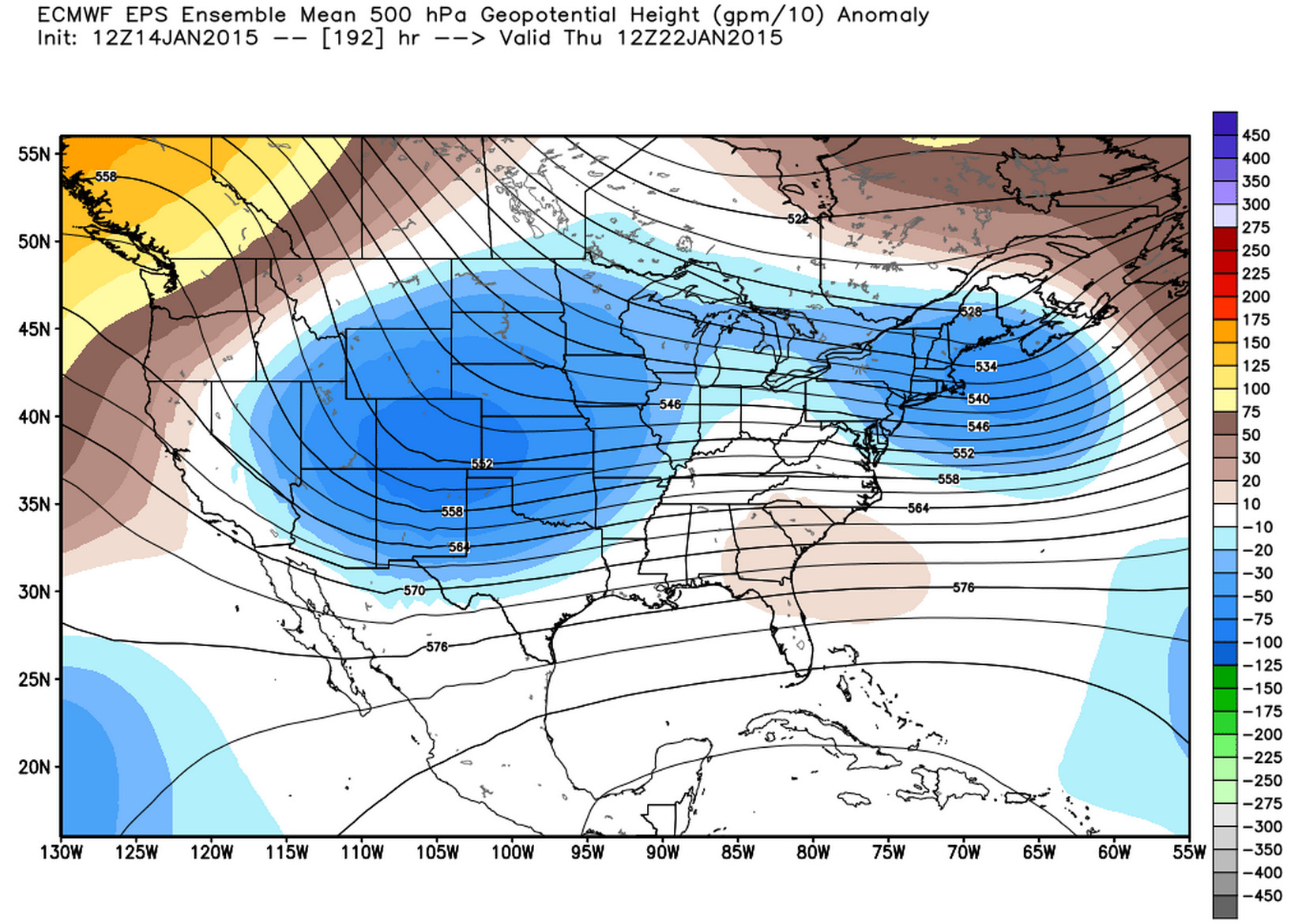 While it's nerve-wracking to watch some models continue to try and pump the ridge in the west heading into the end of the month, there's still enough support for cold that we won't be switching our thinking yet.
Both the GFS and ECMWF have the NAO dipping back negative as we head into next week, and also have backed off on how positive the EPO goes.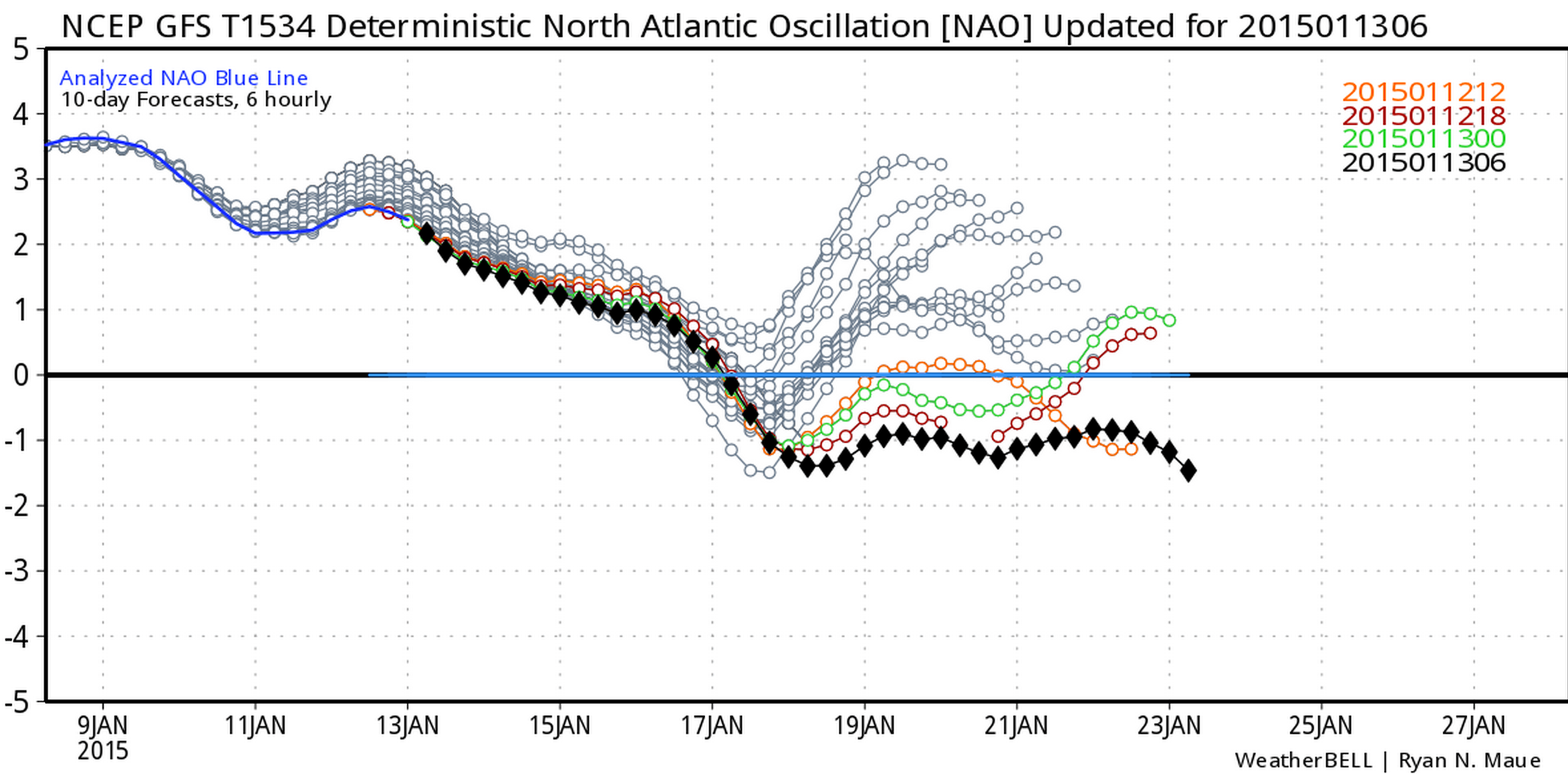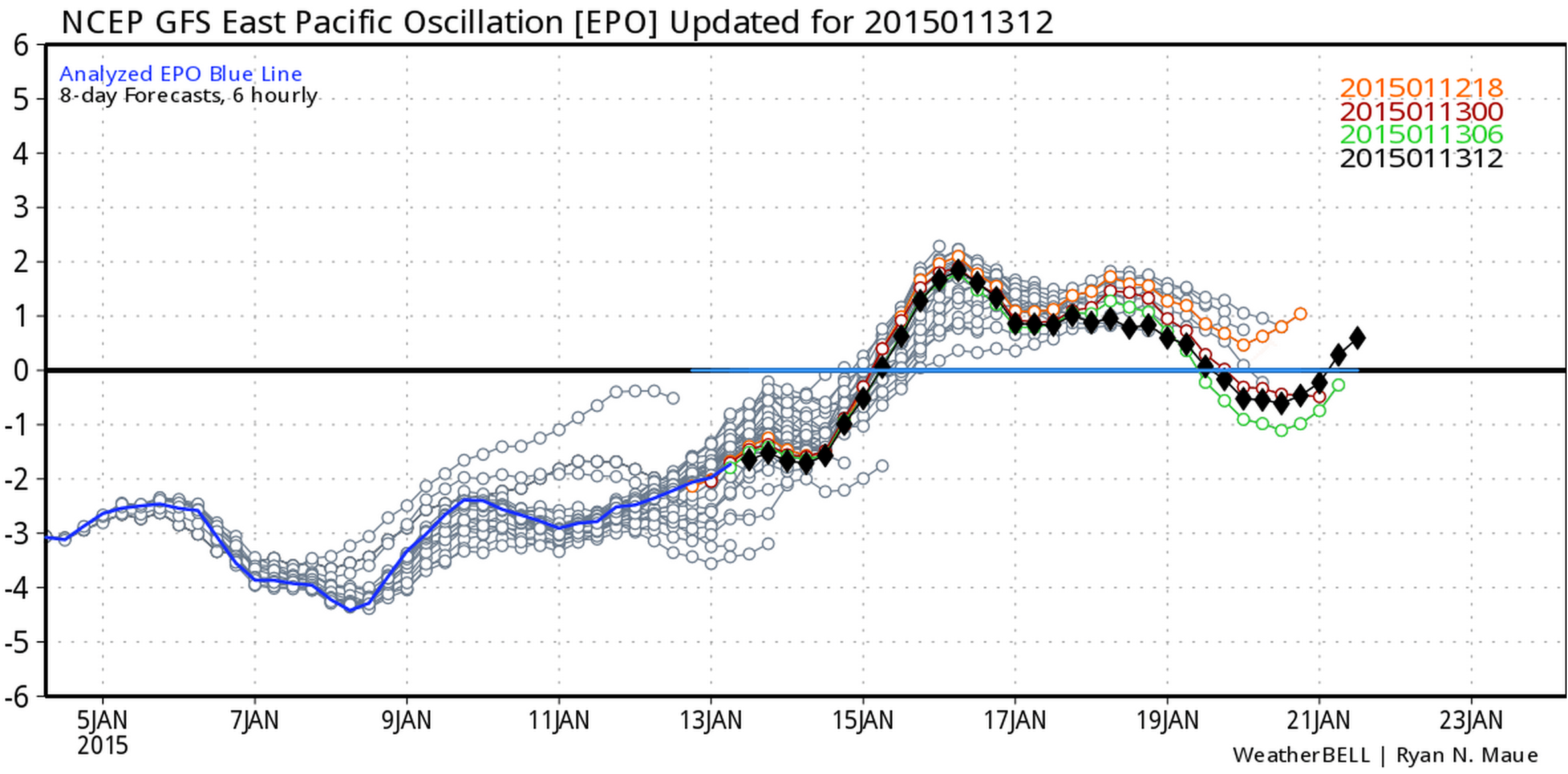 And finally, have a look at the CPC 8 - 14 day outlook (Jan 21 - 27, 2015). Greatest probabilities for below normal temperatures over middle of the country, with good probabilities for above average precipitation as well, indicating the last week of the month could be colder and wetter than normal.