PDO Breaks Record for Highest Positive for Month of December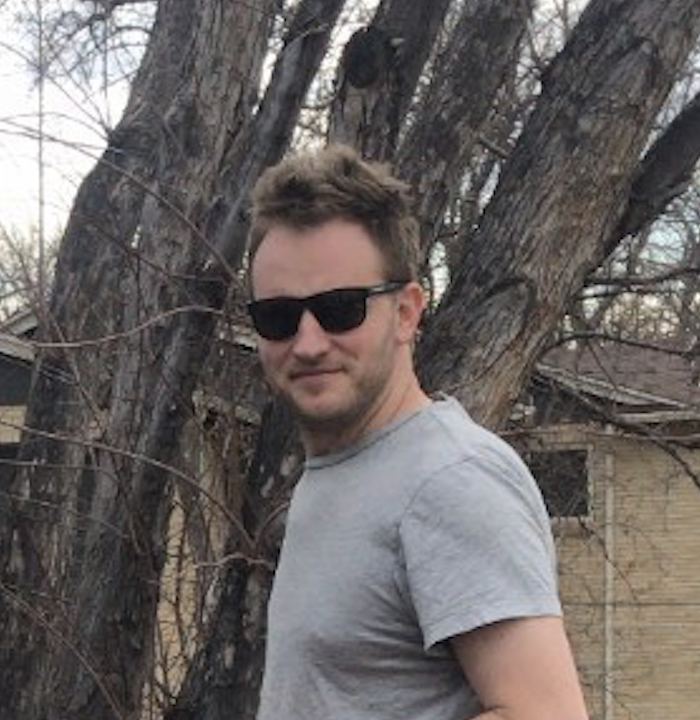 The Pacific Decadal Oscillation (PDO) index broke the record for highest positive ever recorded during the month of December in 2014. At 2.51, this is also the highest value since August of 1997 according to NWS Albuquerque. Below is a chart of all December PDO indices since 1900, this past one well above any other (far right).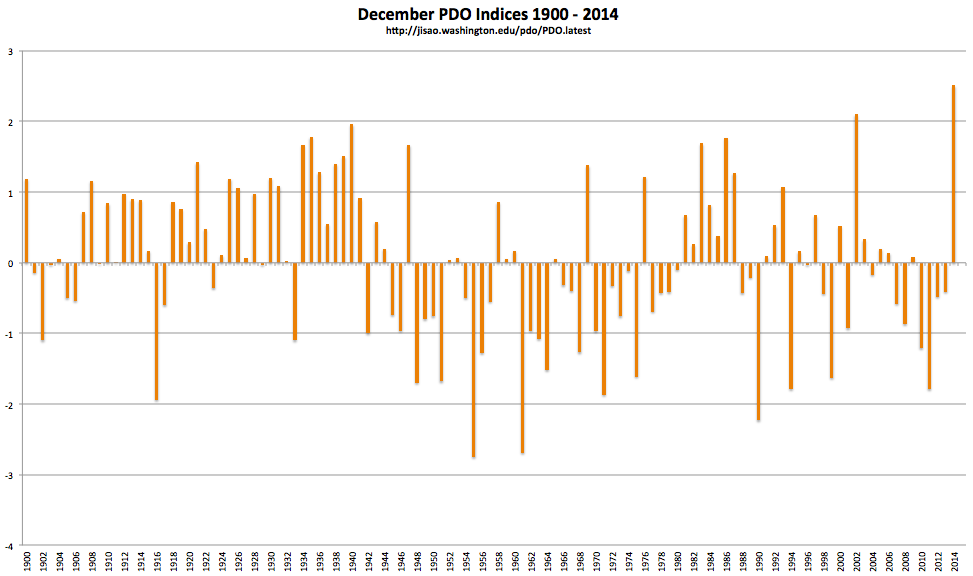 As Brian Bledsoe has discussed a lot over the last year, the PDO remains a big player in this winter's pattern.
For fun, here's a look at the January and February temperature and precipitation anomalies that followed greatly positive (>1.2) PDO Decembers.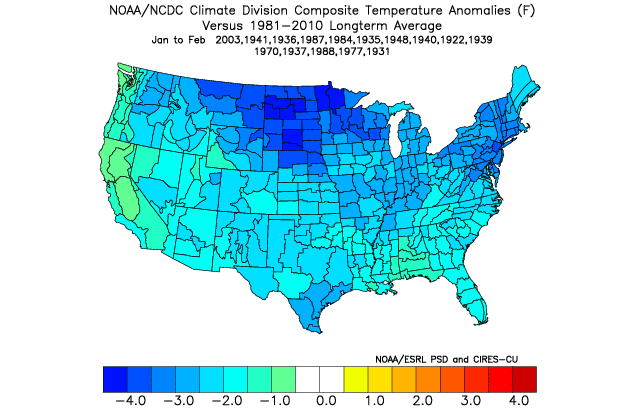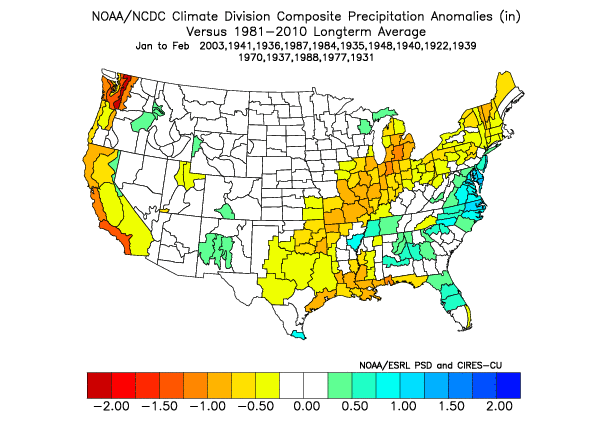 And if we look at just February precipitation anomalies... it gets wet across Colorado.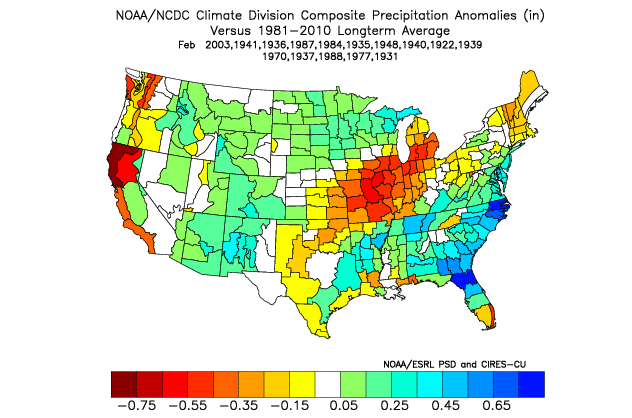 Just some things to keep in mind as we dry things out and warm things up for a few days, since the writing is on the wall that we may well switch back to a stormier, colder pattern during the last week of the month into February!