After such an amazing finish to February and start to March, a lot of folks are wondering if the wintry stretch is going to continue for the spring. Well, if you've been reading this site since late summer/fall, you know our thoughts already.
Yes, we will likely remain active. However, during the next several days to a week we are going to get a significant break from the winter weather. Warmer and drier weather will prevail, but I believe this is just a brief respite. Why? Well, let's look at the Madden-Julian Oscillation and see what it is up to.
GFS MJO Index Forecast: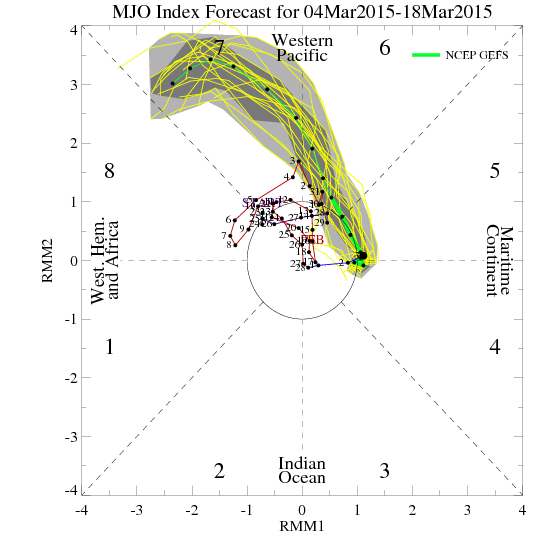 ECMWF MJO Index Forecast:
Remember, the farther away from the center circle, the stronger the MJO signal. The "green line" is a mean forecast of where the signal is headed. Notice we are currently in Phase 5, will pass a weak signal through Phase 6, and intensify the signal in Phase 7. That strong signal may continue into phase 8 too. Below are the composites that show what is usually associated with each phase.
Temperature: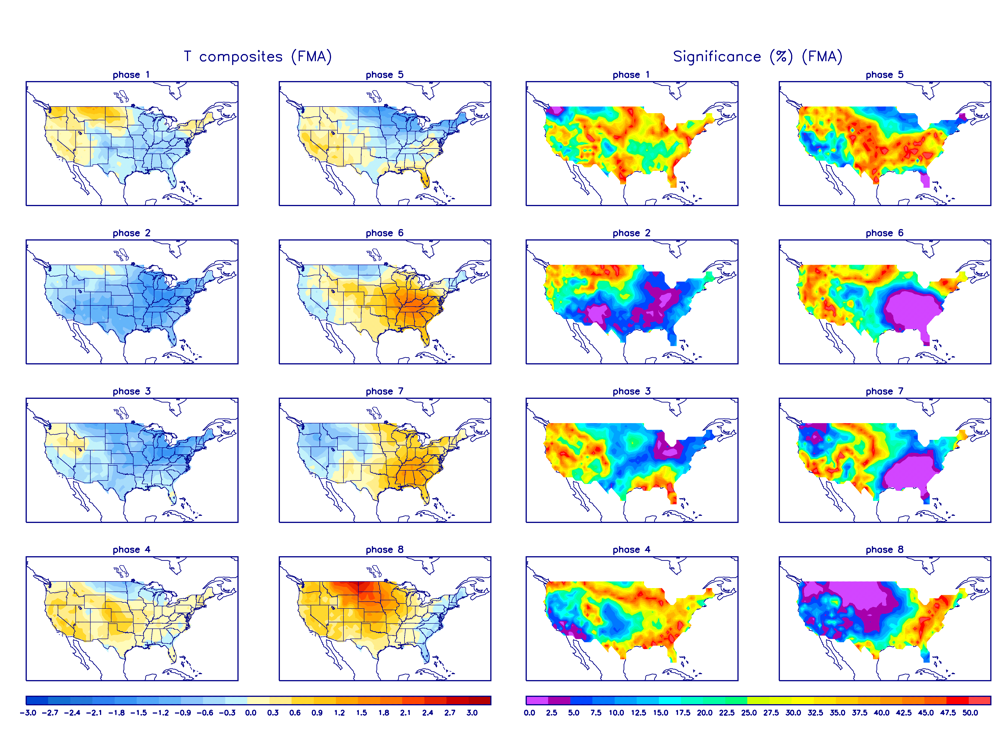 Precipitation: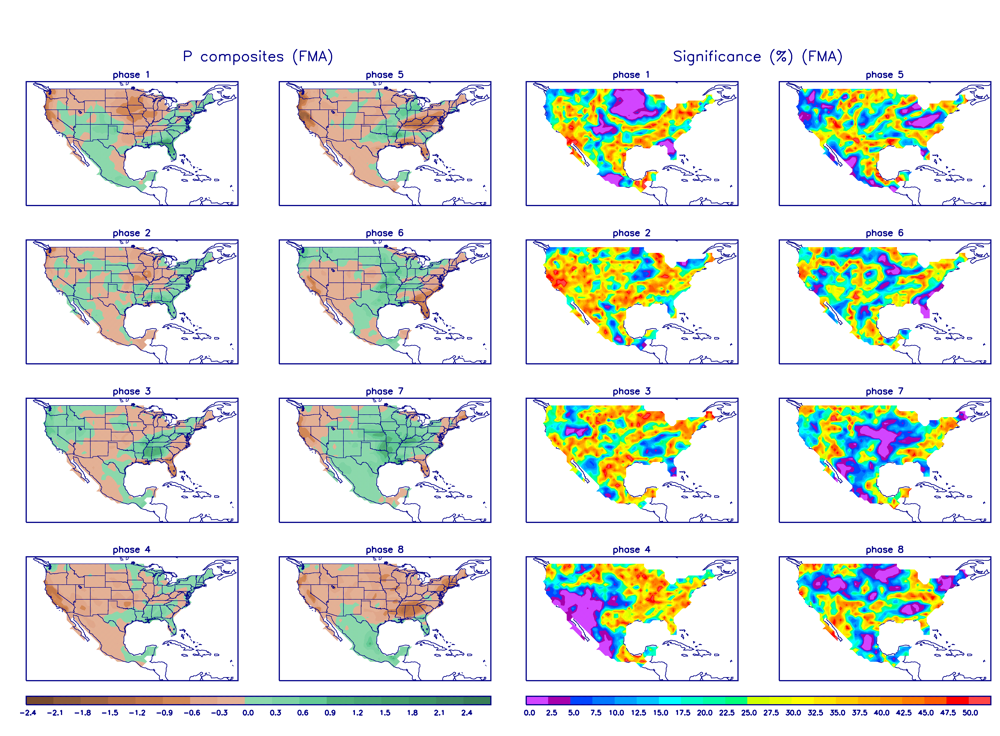 Notice that Phase 5 and 6 keep areas to our east rather moist. That is exactly what is happening now. However, as the signal strengthens and moves into Phase 7, look at what happens. Areas from the Rockies eastward are wet and start to cool down. Bottom-line, the MJO says we will get active later this month when the MJO moves into Phase 7. That should be reason enough to believe that the back half of March will be more active than the first half. The ECMWF Weeklies also are quite bullish on significant winter weather returning during the back half of March. Just another tool reinforcing what we've been saying since the late summer/fall...
With that in mind, let's look a bit further down the road. The latest JAMSTEC models came in a while ago and here is what it has to say.
March, April May Temperature Outlook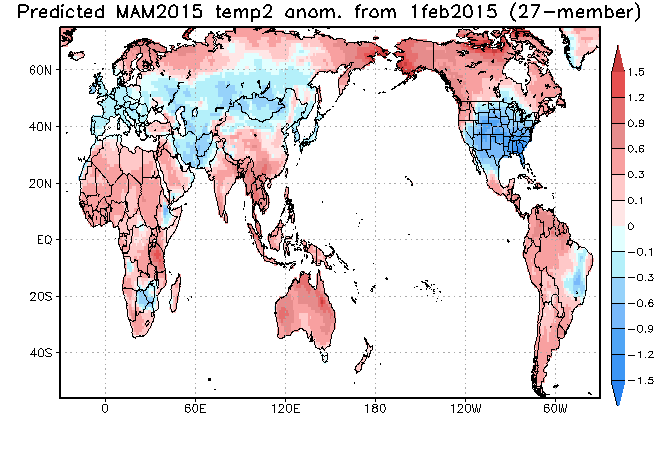 March, April, May Precipitation Outlook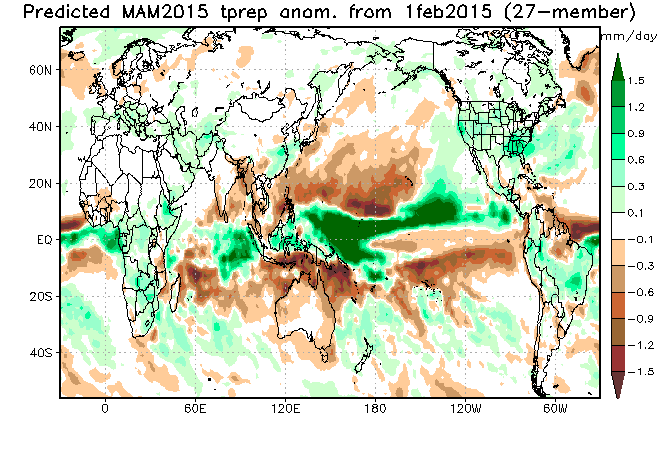 As you can see, the JAMSTEC is still forecasting colder than normal and wetter than normal for Colorado through the spring. Given the current pattern and increased activity of the MJO, I have no reason to disagree with it.
June, July, August Temperature Outlook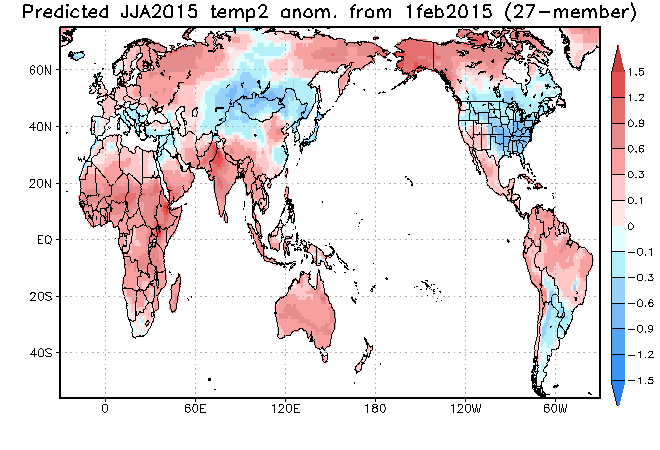 June, July, August Precipitation Outlook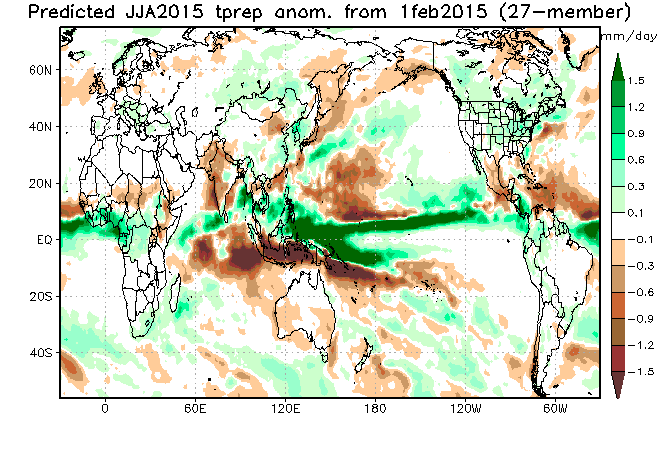 The JAMSTEC suggests that western Colorado will be warmer than normal with normal precipitation. However, it still pegs the eastern half of the state with cooler than normal temperatures with above normal precipitation.
At the Weather5280 Meetup last week, I was discussing the severe thunderstorm season outlook with folks. I told them that our severe storm season may be more active than usual this year due to our active late winter and spring. Putting moisture in the ground locally and decreasing the magnitude of drought regionally is a HUGE factor. If there is moisture in the soil (which has been a struggle for a few years to our south/southeast), we do not have to go all the way to the Gulf of Mexico to get decent moisture to fuel thunderstorms. We have moisture locally to breed and fuel storms, and this spells fewer complications to get storms going in the first place. We are not only putting moisture in the ground here in Colorado, but areas just to our south and southeast have been doing the same thing. Simply put, the increase in soil moisture locally and regionally, increases our chances for a more active than normal severe thunderstorm season. Just another thing we'll be tracking at Weather5280.