A strong, slow moving storm is moving through the region now. This system will spread rain, snow, and severe thunderstorms from the mountains to the high plains through the weekend.
Wednesday morning the storm center was over central and northern Utah. From there, it has tracked southeast and will move over Colorado's mountains through the evening.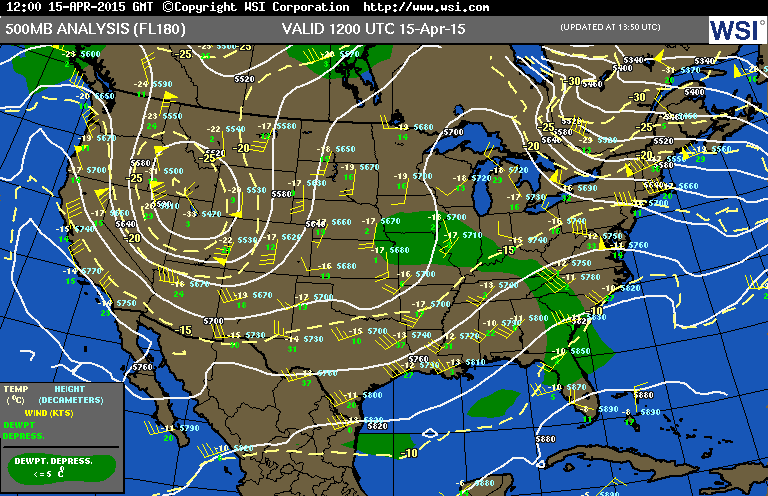 Rain and snow will be possible over the state, mostly northern areas. The heaviest activity will be over Wyoming for Wednesday night through Thursday morning. Look for our next blog post later today with more specific information on the local impact.
Isolated severe storms are possible on the eastern plains through the evening also. A 2% tornado chance covers far eastern Colorado, western Nebraska and Kansas. A 5% chance for damaging wind and hail in that zone also. SPC Tornado Outlook: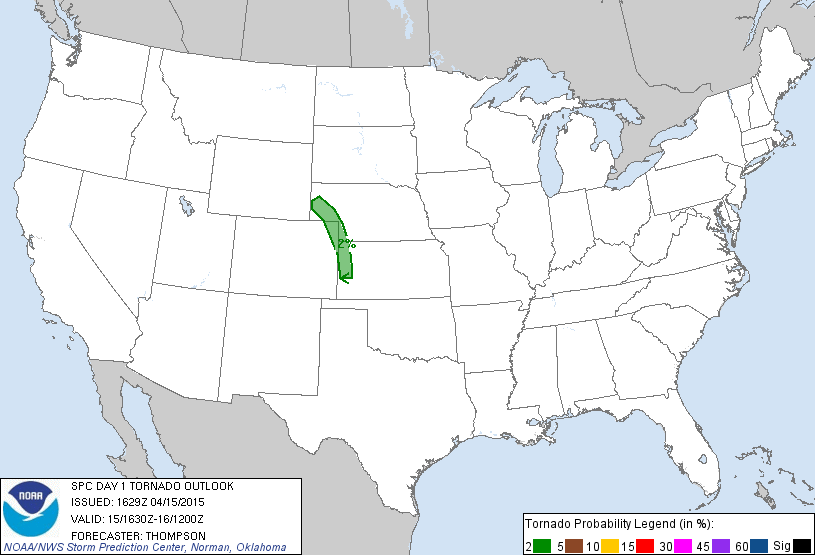 Short range, high resolution modeling only supports a couple of storms in that environment Wednesday evening. The storm chances will increase in about 24 hours.
Thursday, the system is over Colorado and throwing a lot of moisture at the higher elevations. Meanwhile, severe storms will be popping up over southeastern Colorado and southwestern Kansas to southern Texas. SPC Convective Outlook Thursday: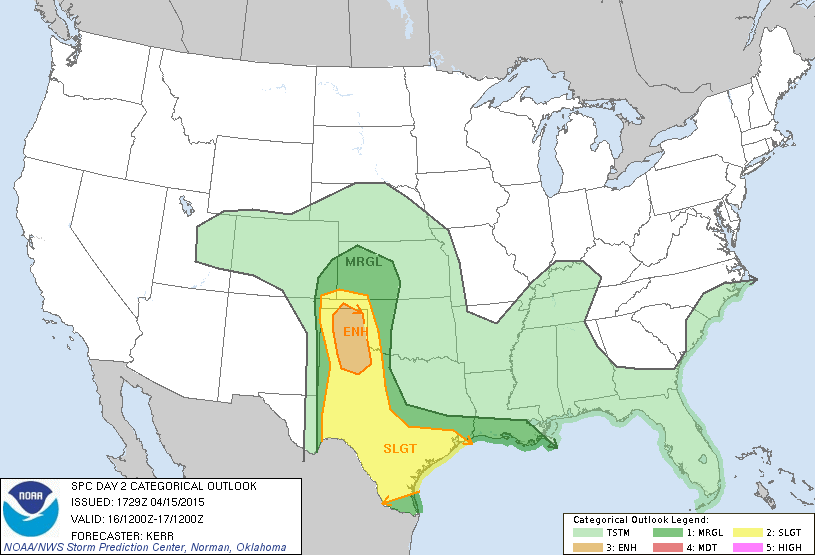 The highest probability of severe storms is over the Texas Panhandle. Tornadoes, hail, and wind are all possible Thursday. For Colorado, it is a rain and snow chance.
By Friday, the severe threat will have shifted to southern Texas. Closer to home, rain and snow possible statewide. SPC Convective Outlook Friday: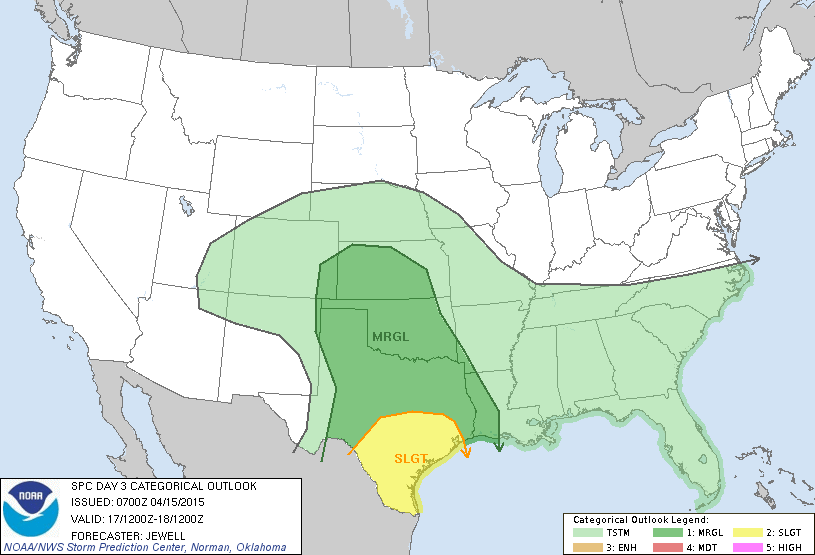 This storm system will impact the region through the weekend, however the intensity will be declining beyond Friday.
So far 2015 has produced far less severe weather reports than an average year. 98 preliminary tornado reports so far, whereas near 300 would be the average to date.
April has 57 preliminary reports of tornadoes; there were 129 last year. In fact, this is the slowest "tornado year" since 2010. The tornado season will peak through May nationally. Colorado's most likely time for tornadoes is May and June.
As mentioned previously on this blog, El Nino has developed. With a strong PDO, and now a cold AMO, the chances for severe weather are looking better for late spring and early summer.
I'll gather data on that and share with you as we head into May.