Fri 11:00am: Snowfall Totals List
---
Severe thunderstorms and even a tornado are possible today over the eastern plains. This, despite the snow and cold that sit on many of us near the Denver metro area.
The storm system spinning the moisture upon us will spark thunderstorms over the eastern plains today. The ingredients will be there for damaging storms with the possibility of tornadoes.
Here is the thunderstorm outlook from the Storm Prediction Center. The yellow zone from near Denver to Kansas and southward is a slight risk of a damaging storm.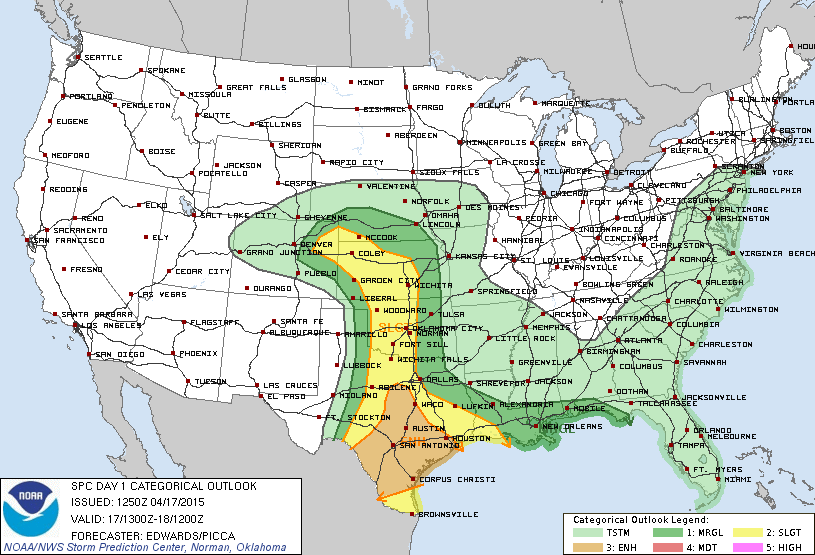 Here is the tornado probability outlook. The brown zone over the eastern plains is a 5% chance for a tornado.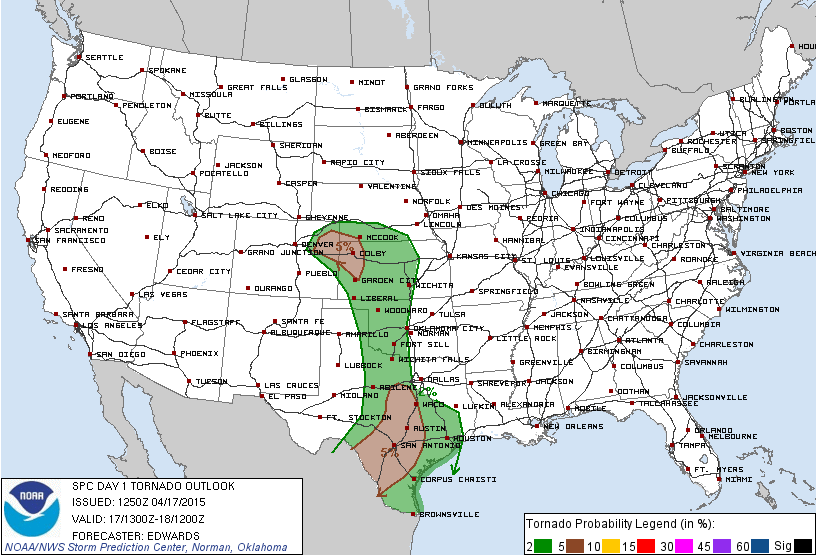 Short range, high resolution modeling projects small, fast moving cells. The timeline will be Friday afternoon to early evening in counties west of I-25, especially those along I-70 and I-76.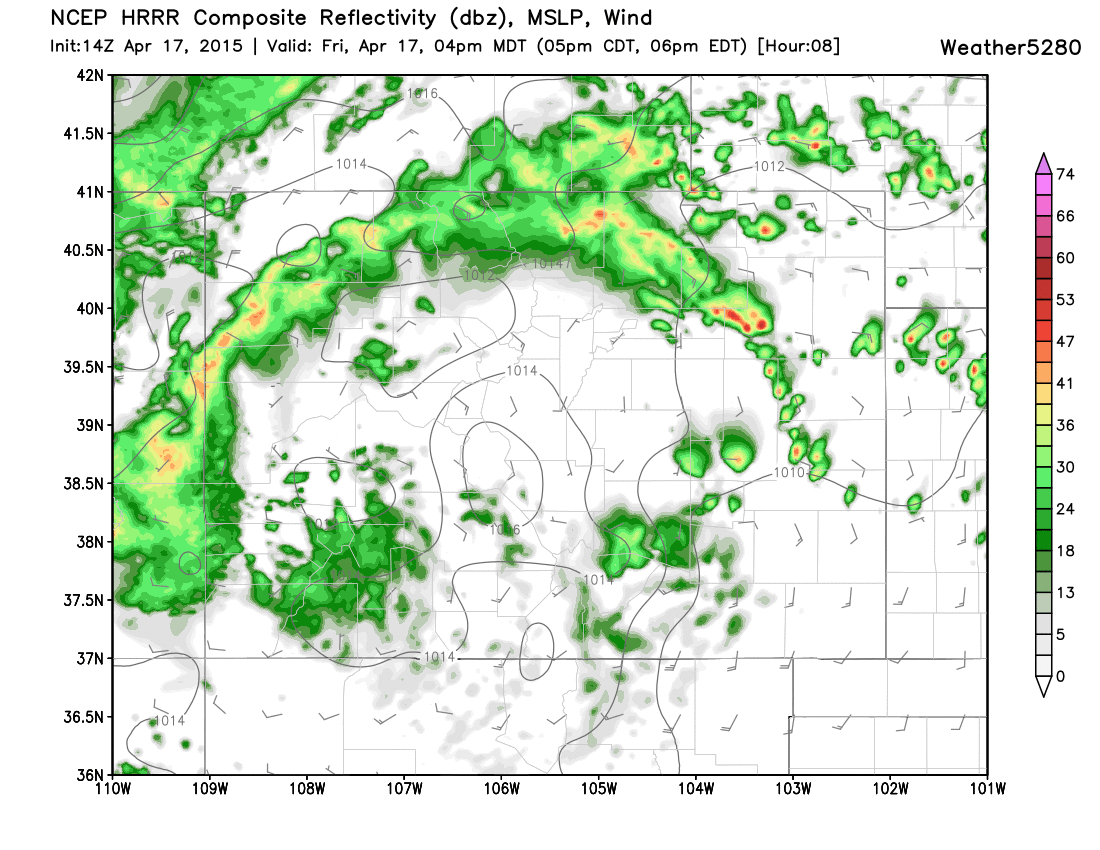 The position of the upper low will provide plenty of helicity (spin). Although surface temperatures will only be into the 50s and some 60s, the CAPE (energy) value is high enough.
Historically, Colorado has had tornadoes with CAPE in the upper 100s to near to 1000J/kg. Models project CAPE values near 1000 for the afternoon.
Helicity shouldn't be a problem considering the close position to the center of the 'L' creating the storms.
Although maybe not a "classic" tornado day. I'm not going to be surprised to hear of a cold core tornado. Maybe I'll even see it for myself.