More Rain and Snow for Colorado as Systems Remain Stacked
The week so far has been a quieter one, but not totally dry either. Across the Plains more rain has meant a continued flood threat for areas hard hit last week. Flood Warnings remain in effect for the La Poudre River and South Platte River across northeast Colorado.
The next system due to impact the state will bring the greatest precipitation to western Colorado, much of that being in the form of snow at higher elevations. The National Weather Service has issued a Winter Storm Watch for much of western Colorado (above ~8,500ft) for the potential of 4 - 8" of snow from Friday into Saturday. The latest forecast from the GFS shows the potential for several inches of snow at higher elevations through the weekend: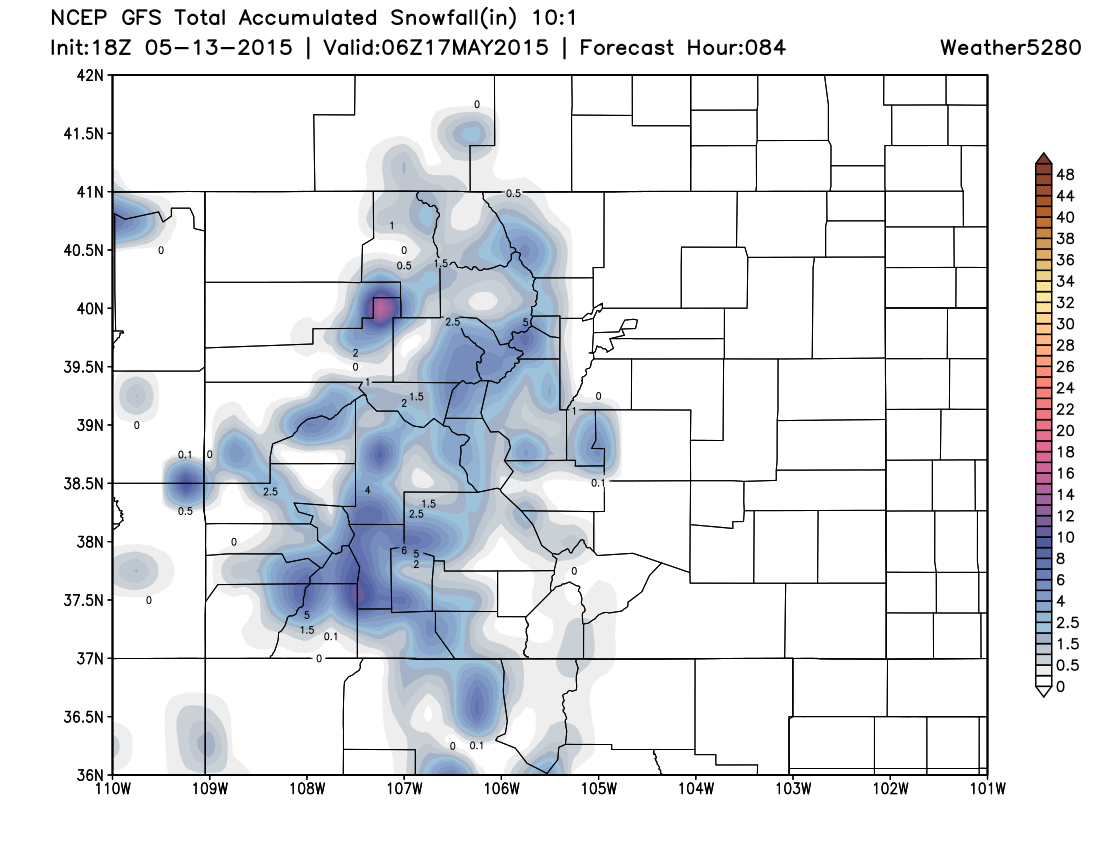 For the Plains, this system will mean an increased threat of storms for Friday after a slightly lesser chance across eastern Colorado Thursday. For the moment, it appears the greatest chance for severe storms will be east and northeast of Colorado Friday, but parameters may support a few severe storms across the eastern Plains Friday nevertheless.
The current SPC outlook shows the greatest threat for severe storms up into Nebraska Friday, but given enough uncertainty in the models, and the positioning of the low Friday afternoon, the threat across northeast Colorado (circled in blue) needs to be watched.
For temperatures... Thursday may be the warmest of the next five for Denver, with highs topping out in the mid 70s in the city. We'll be a few degrees cooler Friday, then a few degrees cooler than that Saturday and Sunday with the passage of our next front. Highs Fri-Mon look to be in the 60s, with a chance of storms each day.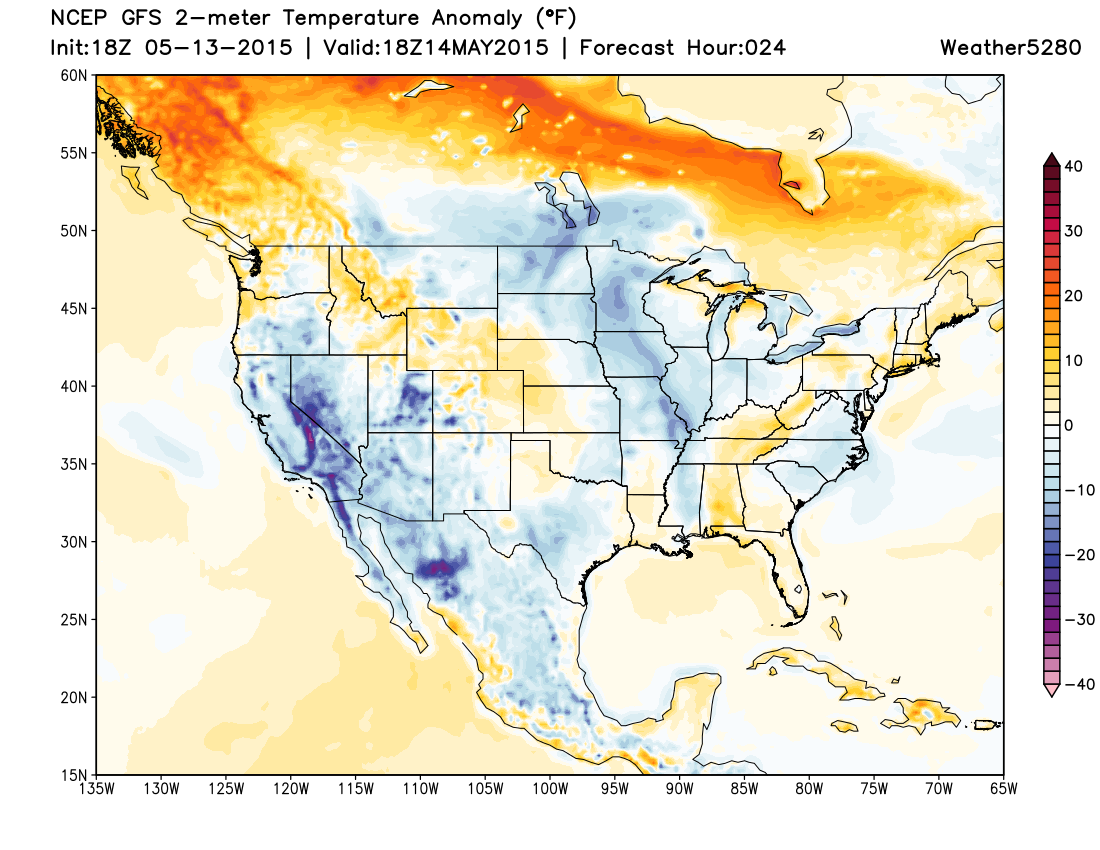 For early next week we may see an increase chance for widespread precipitation across the state with temperatures remaining below normal. More to come on this in the days ahead.