Yesterday we discussed the potential for severe weather today across northeast Colorado, this appears on track. Storms will develop along the I-25 urban corridor Wednesday afternoon and evening, and will be capable of producing damaging hail and even tornadoes.
A cold front is pushing through northeast Colorado this morning ushering plenty of low level moisture behind it for storms today.
With the passage of the front, plenty of clouds around this morning as is evident on satellite. This stratus deck at least initially with work to inhibit storm development early in the day, and depending on how persistent it remains, may limit heating and severe potential later in the day.
With that, it appears as though the greatest instability will be reached later in the afternoon across the Front Range and immediate eastern Plains. CAPE values are forecast to climb plenty high for Colorado with CAPES forecast >2000 by mid to late afternoon: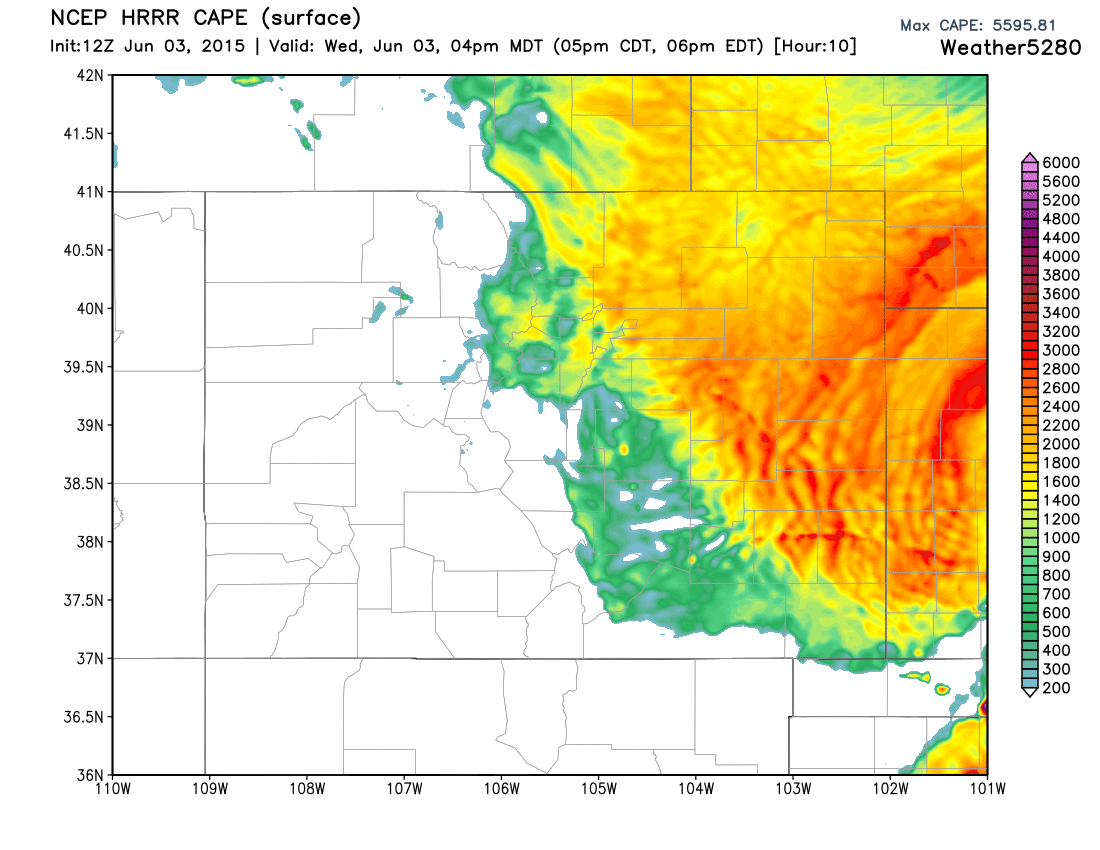 The latest NAM (00z) has Bulk Shear across northeast Colorado from 30 to 60 knots by 22z today, which will be plenty supportive of supercell development. Todays greatest threat will be damaging hail across the metro area, but 0-3km helicity by later this afternoon lends support to tornadic development as well. The latest SPC outlook supports this idea, with 10% tornado probabilities for the I-25 urban corridor today, including Denver: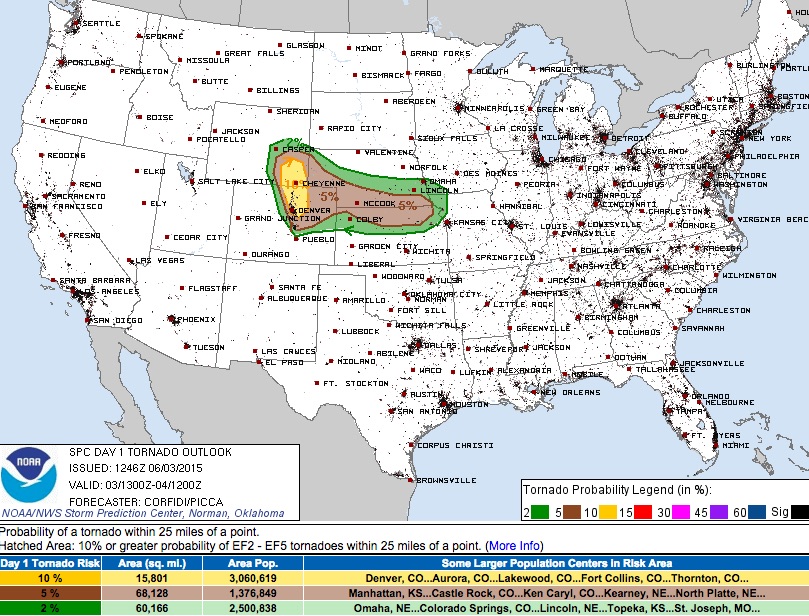 The outlook for hail is 30% probabilities for much of northeast Colorado, 10% (hatched) or greater probabilities for 2" diameter hail or greater: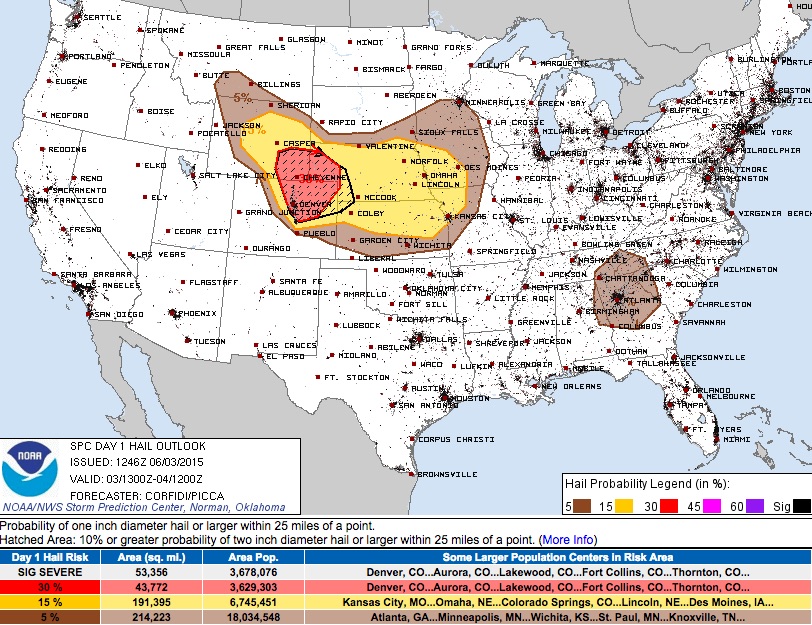 We should see storms start to develop by early afternoon to the west, with greatest severe potential likely being after 2pm and into the evening hours today. Storms will be possible up and down the urban corridor, with likely a few favored locales– Palmer Divide, northern Colorado into southeast Wyoming, and Adams and Weld Counties for initialization.