As we officially welcome the Autumnal Equinox on September 23, we certainly won't have to say goodbye to summer-like temperatures this week. With the exception of a weak upper-level trough sliding over us during the middle of the week, upper-level ridging will remain prominent and the temperatures here in Denver will reflect this.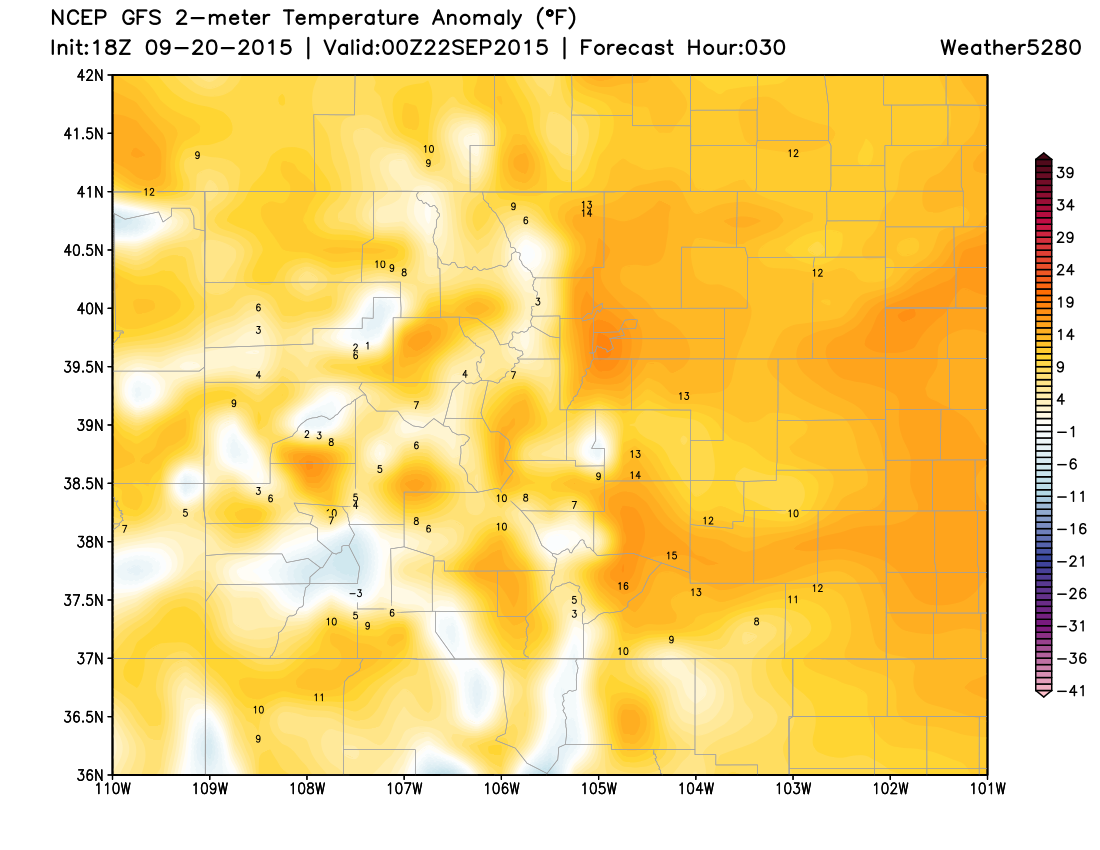 The previous record high in Denver for this upcoming Monday, September 21, is 88°F, set back in 1926, which we will have a good shot at tying if not breaking. Similarly, on Tuesday we could also be threatening the long-standing record high of 89°F set way back in 1884, though Monday will most likely be the warmer day of the two.
Shifting our attention to the southwest, a weak tropical system off the coast of Baja California that is packing a lot of moisture is expected to move north and east, bringing some impressive rainfall to the Desert Southwest. This region needs the rain and will take anything that they can get.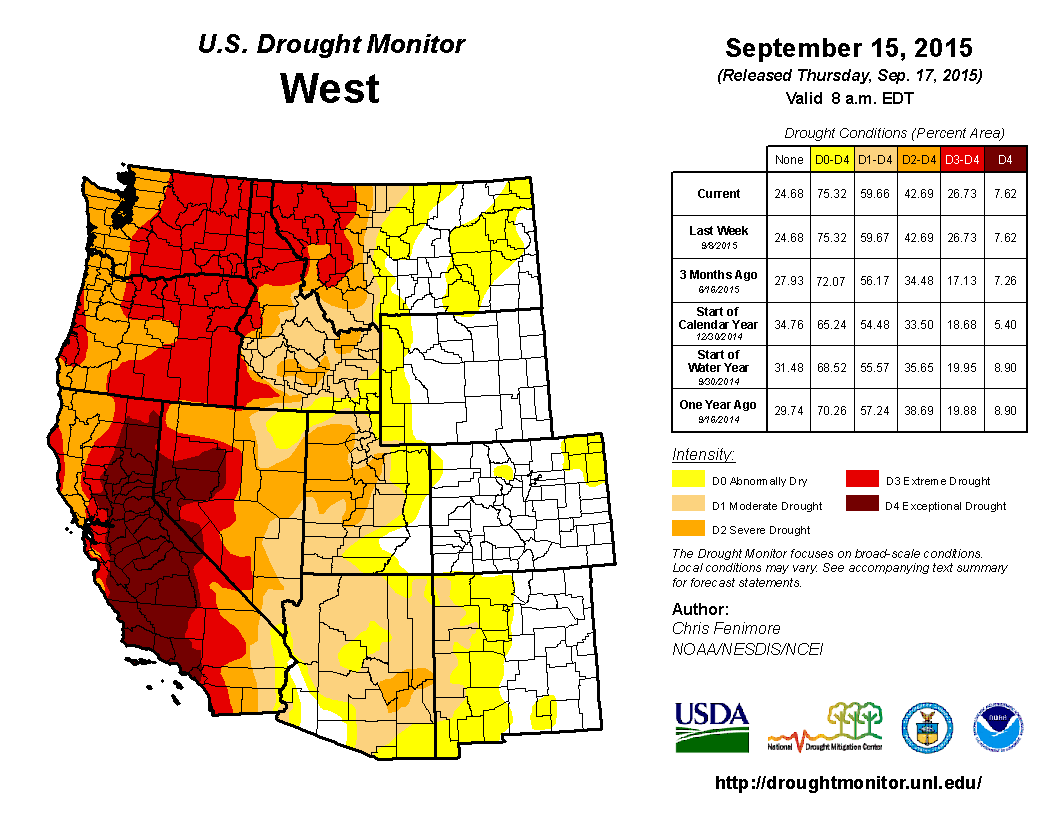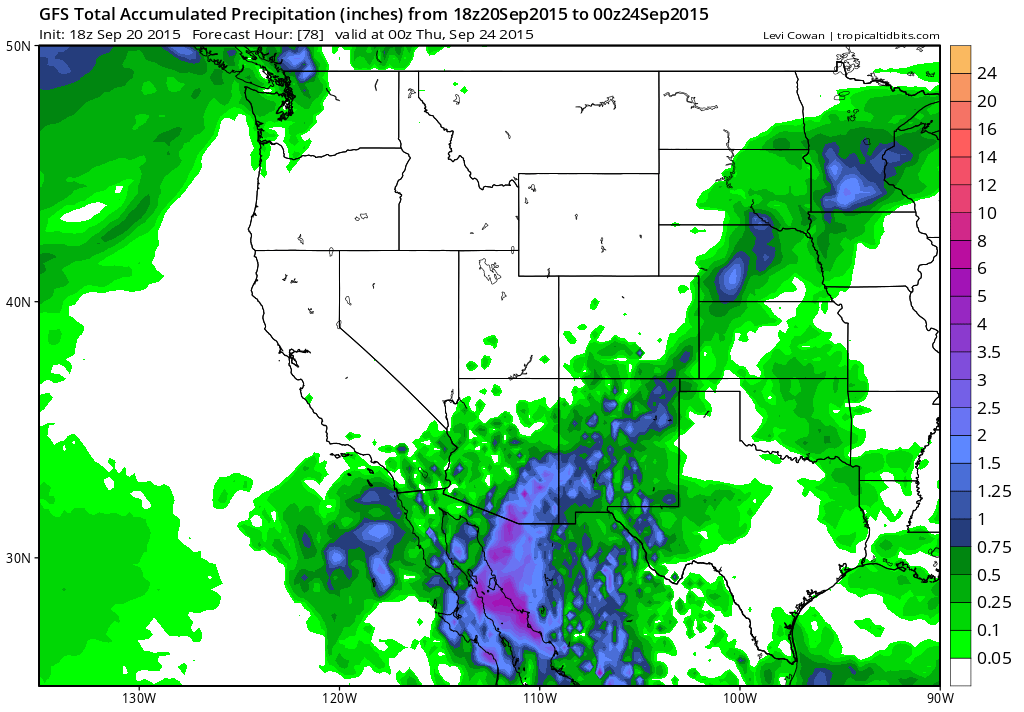 Looking statewide, the best rain chances remain over the Eastern Plains and over the southern mountains.
There is a slim chance that a few spots along the Front Range could see a high-based thunderstorm on Wednesday. Since the low-levels will be quite dry, any rain that does fall will struggle to reach the ground. Therefore it looks like most locations that do happen to receive a shower or storm will see more wind than rain.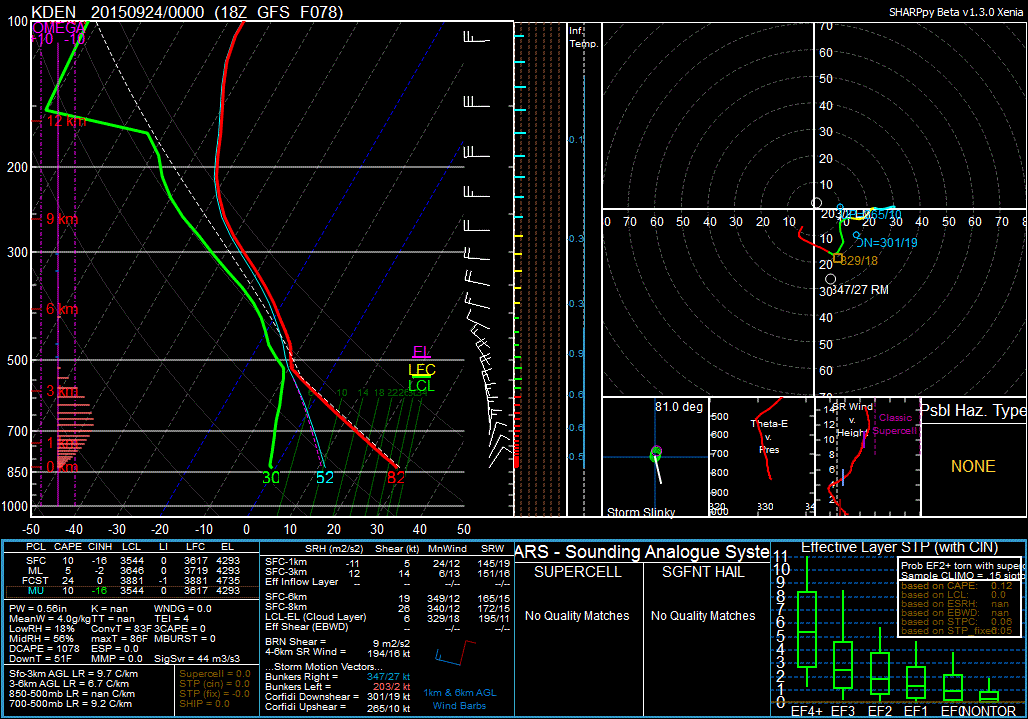 18Z GFS forecast sounding for 20Z Wednesday, September 23, showing dry air in the low levels and an "Inverted-V" signature implying a dry microburst threat.
Once we move past the middle part of the week, upper-level ridging will likely re-establish itself over the state bringing us above average temperatures and little chance for any rain here in Denver.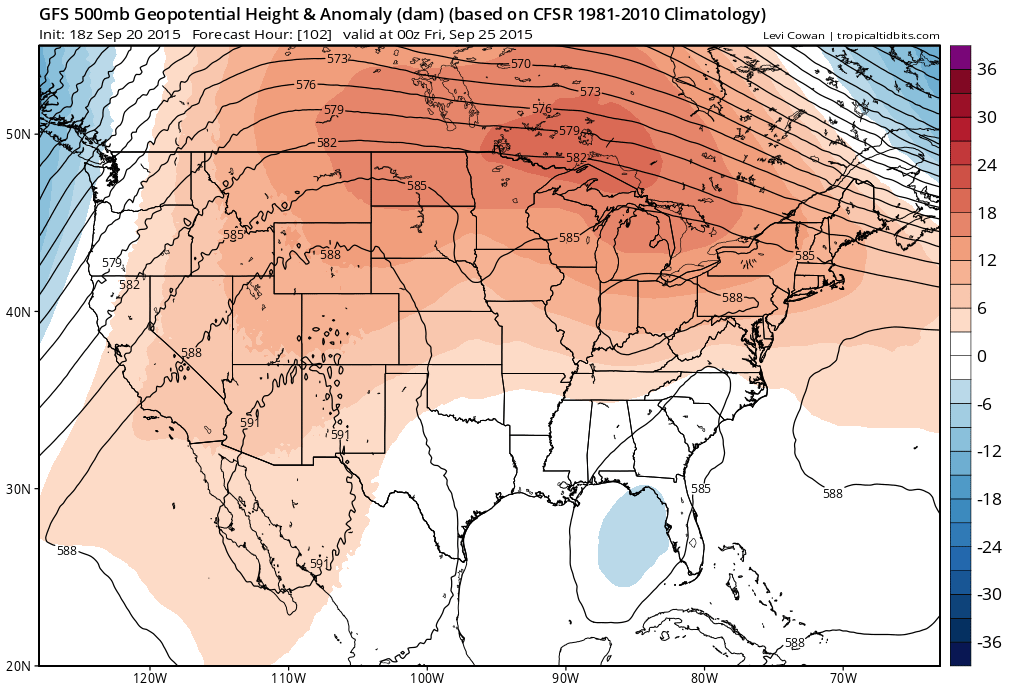 And so, we wait.