We're just a few hours away from another round of snow across northeast Colorado, and in anticipation of the potential for several inches of snow along the urban corridor the National Weather Service has issued a Winter Weather Advisory for the region. The advisory goes into effect at 11pm this evening, and continues through Tuesday afternoon.
A Winter Storm Warning has been issued for areas well north and east of Denver, which aligns nicely with our forecast issued yesterday – the further northeast of Denver you go, the worse the system will likely be this time around.
Colorado is not alone with this next round of snow, as 15 states from Oregon to Wisconsin and south to New Mexico are currently seeing a wide range of winter weather alerts.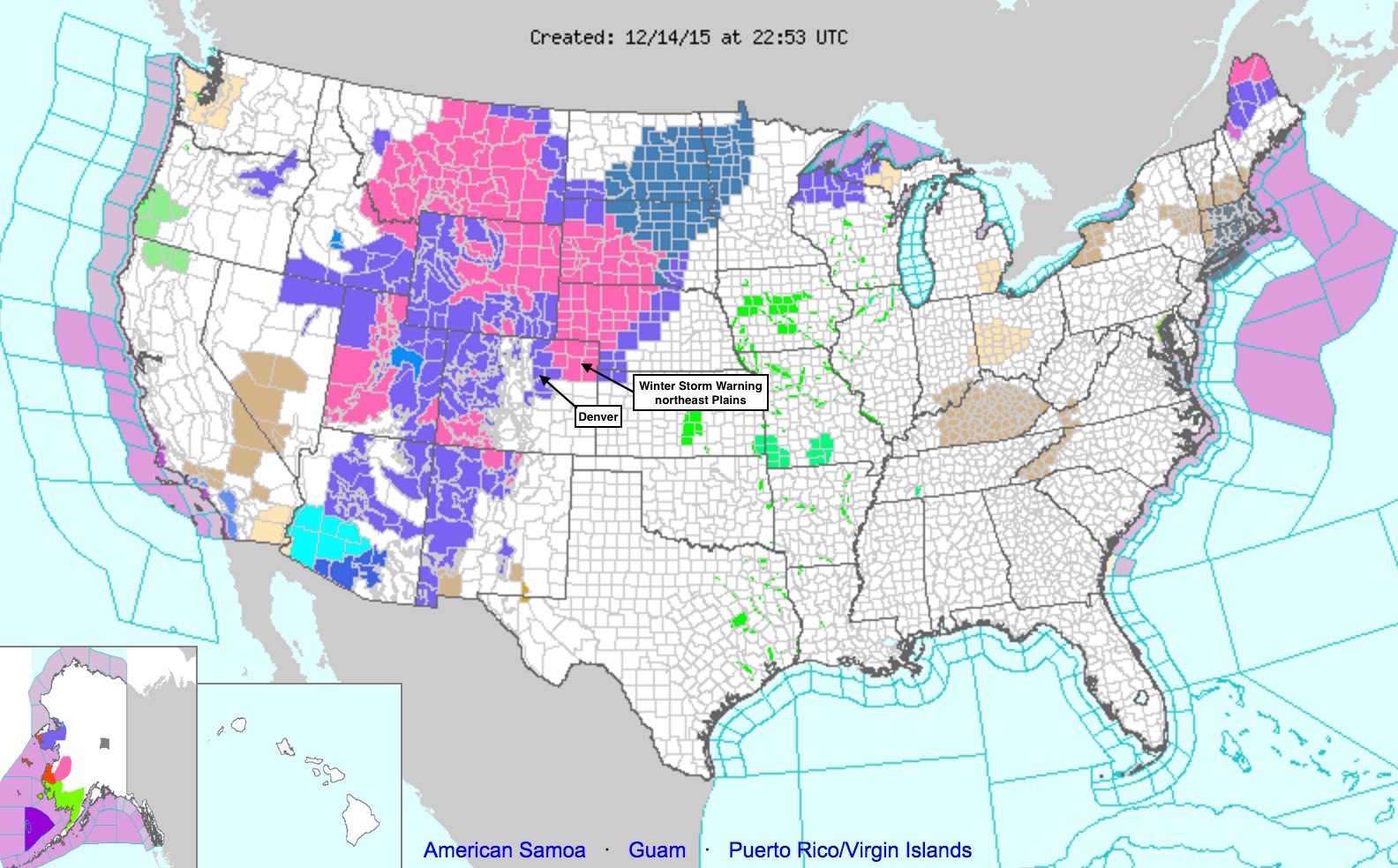 We won't be changing our forecast too much from what we issued yesterday, but have made a few minor adjustments this evening. Main thing is to stress a tight east/west gradient across the city – east Denver has a better chance at higher totals, and we've lowered totals a bit along and west of I-25. We'll keep Denver at 2 - 4"+, and 3 - 7" across the northeast Plains:

Timing
The latest HRRR has snow developing along the I-25 corridor around midnight (perhaps earlier) which seems reasonable, and coverage expanding rapidly during the very early morning hours. Below is the forecast for 12am (left) and 3am (right):

And through 7am it's showing favored areas east of I-25 for greater snowfall accumulation: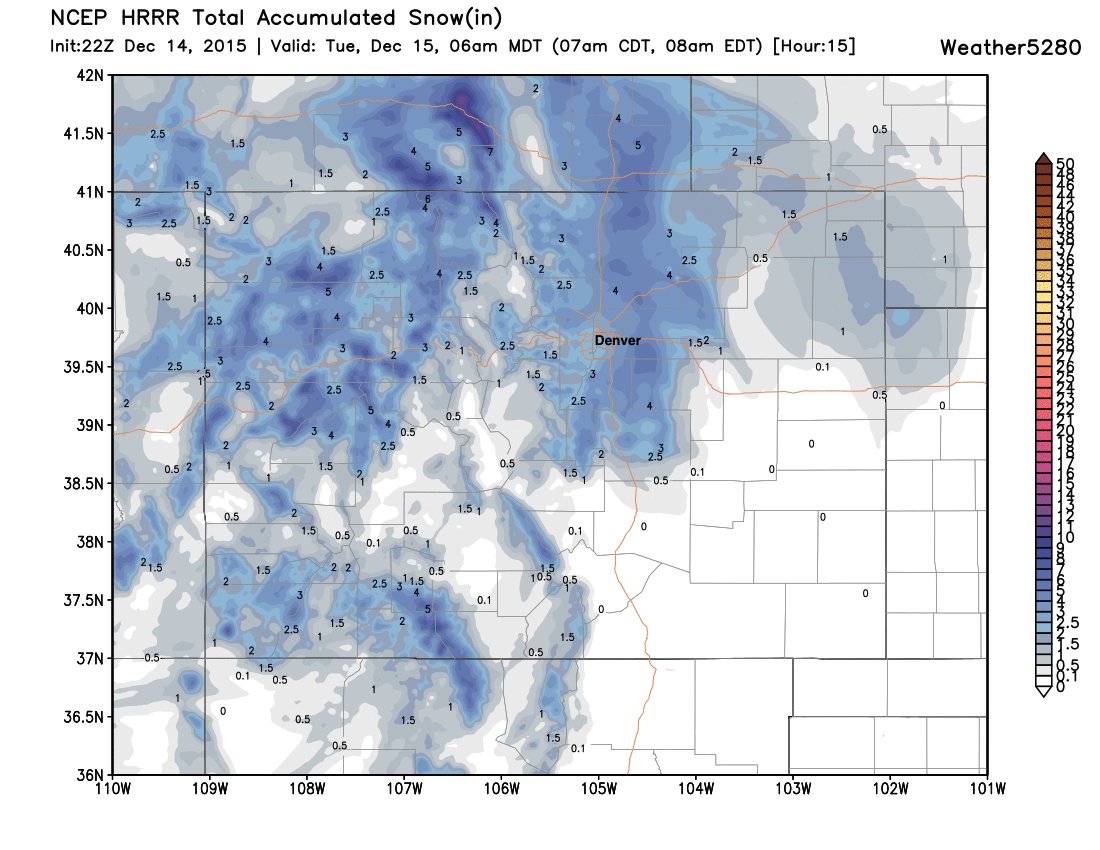 Tough travel, high wind
As we hit on last night, the other aspect to this storm -- besides much colder temperatures -- will be high winds and reduced visibility, especially for those traveling east and northeast of Denver tomorrow. Sustained winds of 15 - 25mph will be possible across the Plains, with gusts to 35mph. Even in Denver proper, wind chills Tuesday morning could be in the single digits at times due to temperatures in the low 20s and breezy conditions.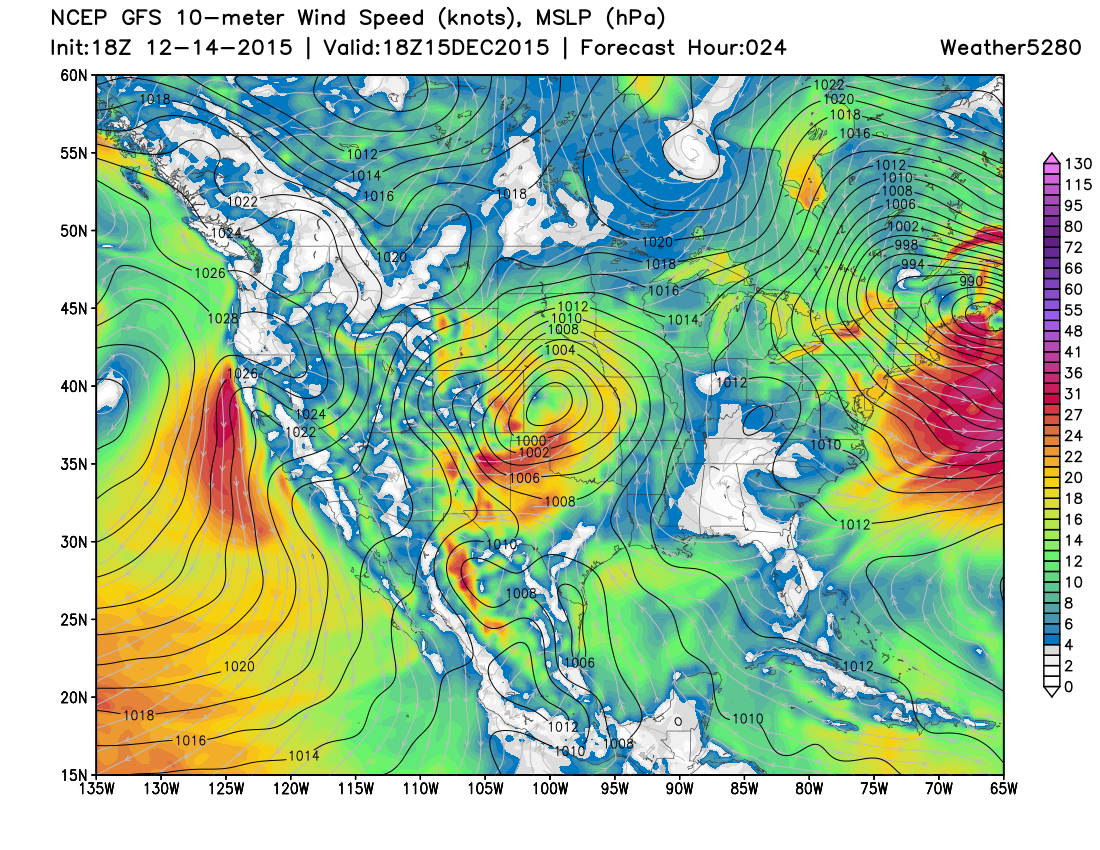 Please allow yourself extra time for commuting Tuesday morning, as this system is likely to make travel very slick across all of northeast Colorado and the metro areas for the morning commute.
Snow will gradually move east and northeast during the day Tuesday, and should come to an end for most of the metro areas by Tuesday evening.
Behind the snow very chilly temperatures will settle in and stick around for several days. MOS guidance has highs in the upper 20s Tuesday for Denver, near freezing Wednesday, and back in the 20s for Thursday behind a re-enforcing shot of cold air. We'll finally begin to warm again for the weekend, as high pressure and quieter weather returns to the state.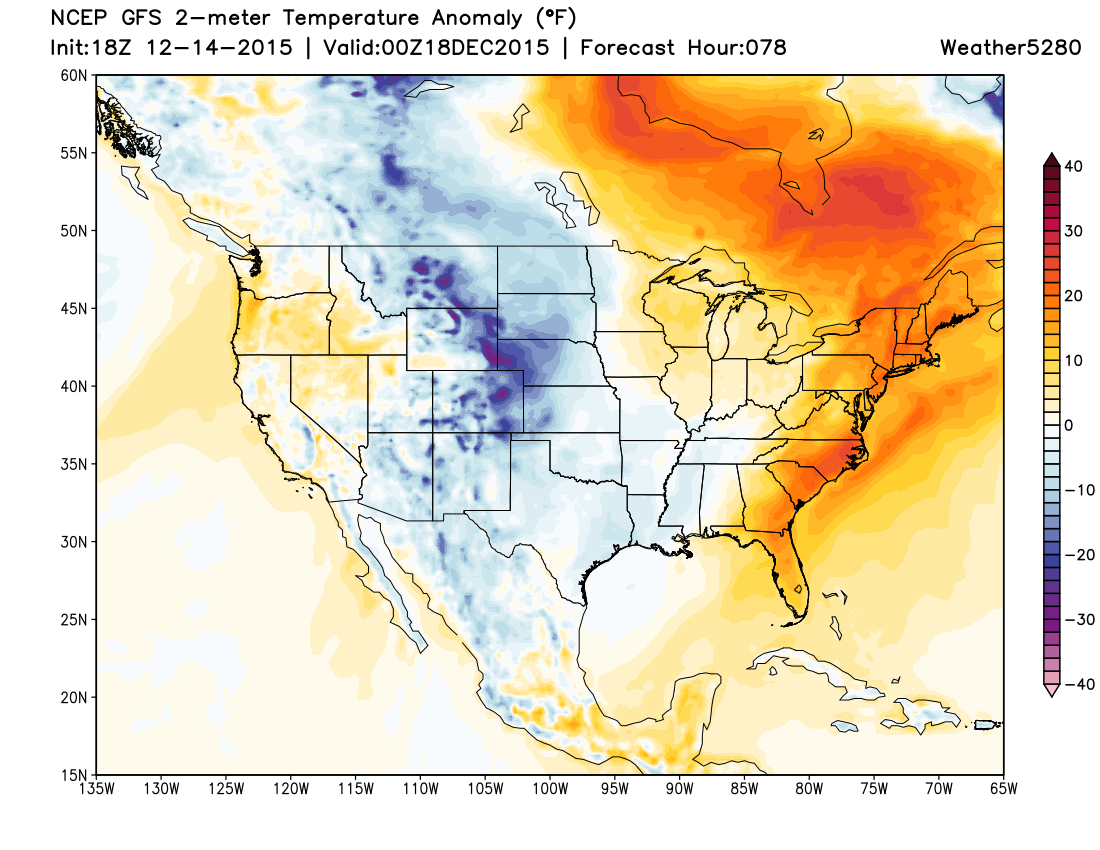 Enjoy the snow, and we look forward to your reports!