The Great Snowzilla of 2016 Mapped: Snowfall Totals from DC to NYC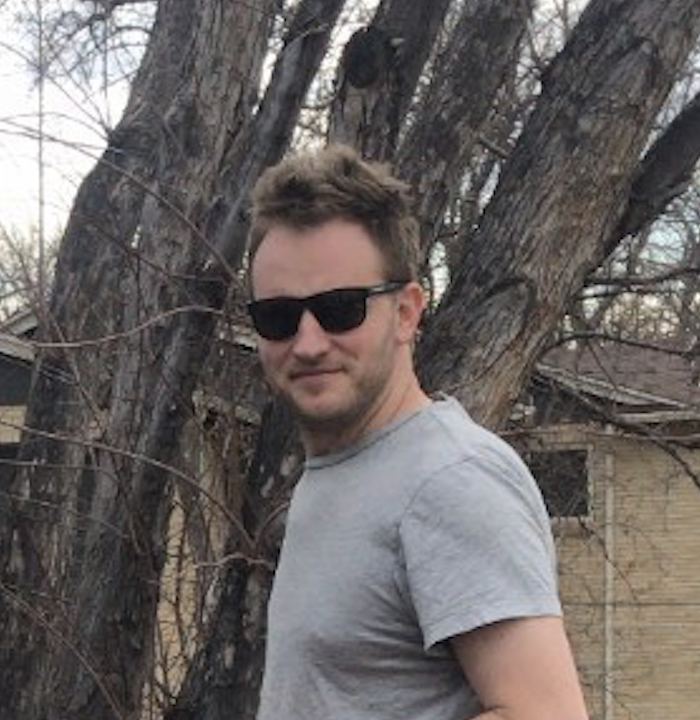 Affectionately named "Snowzilla" by the Capital Weather Gang in DC (see Godzilla Niño), the great blizzard of 2016 came to an end last night across the east but not before dumping record snowfall across the mid-Atlantic over the last several days.
Snowfall totals continue to come in, and they are tremendous. Totals from 20 to 30" across Washington DC are common, a record-setting 29.2" of snow officially in Baltimore (BWI), this system delivered a winter wallop to the east coast. New York City, which was flirting with the northern edge of this system all week long may too walk away with a record snowfall at Central Park as the 11pm reading came in just 0.1" shy of the all time 26.9" reading from 2006.
Below you can explore hundreds of snowfall reports though 8am Sunday morning. The band of heaviest snowfall totals extended from northwest of DC proper, across southeastern Pennsylvania up toward New York City.
A look at the interpolated data put together by the National Weather Service tells a similar story: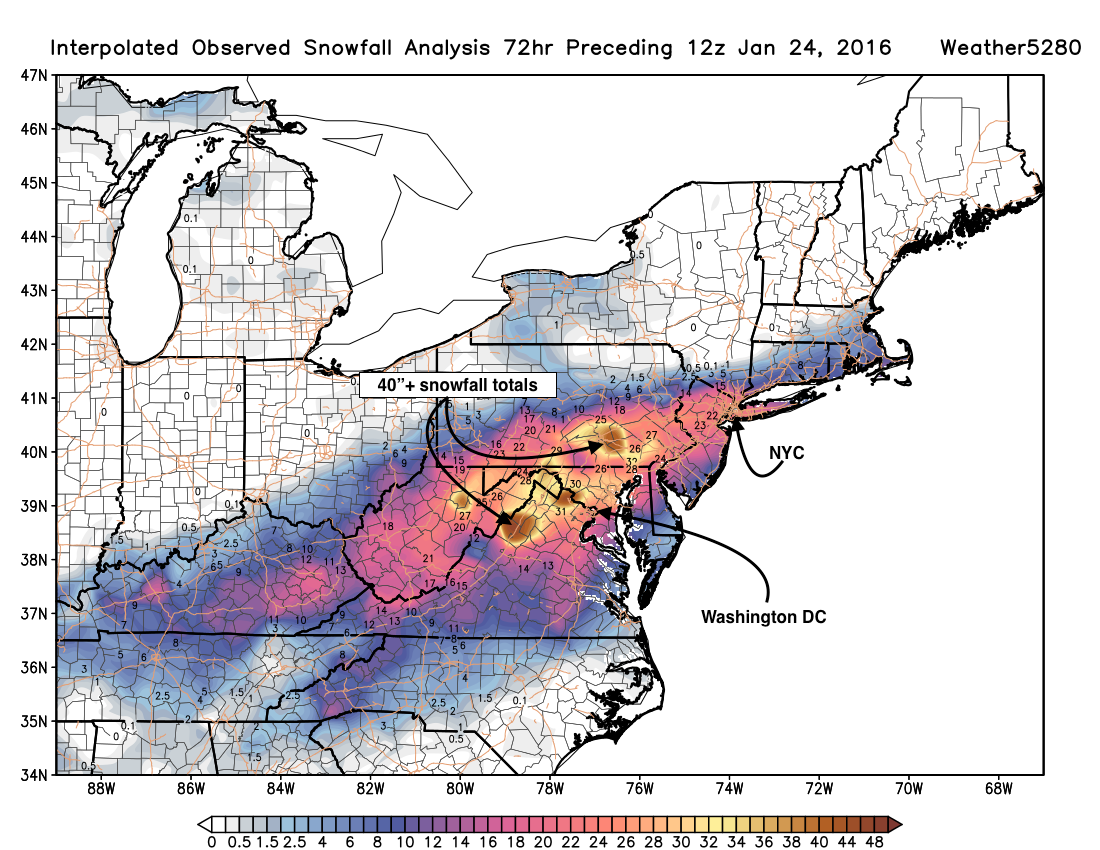 And a closer look at the DC to NYC: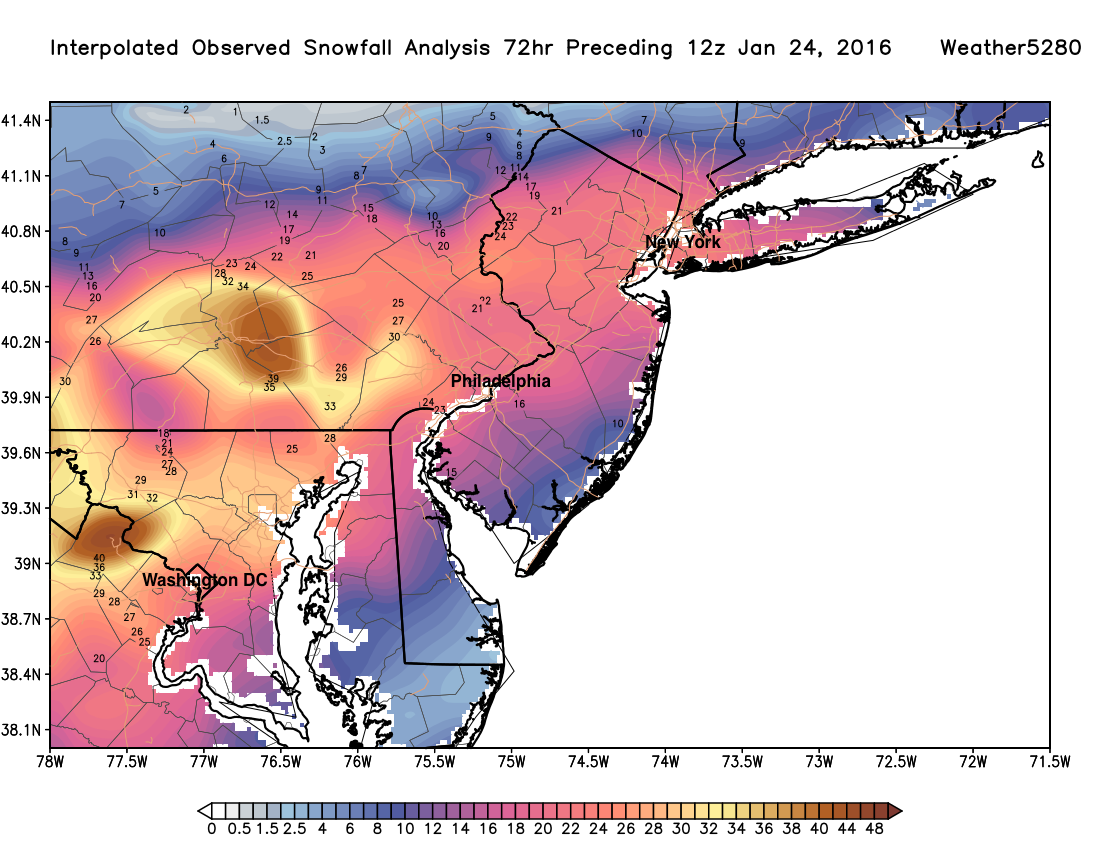 And of course, stunning pictures of drifting snow feet deep across the big cities of the east:
What a storm!