Another Shot of Winter to Start the Weekend
While many are still digging out from the Wednesday blizzard, our attention is already on the next storm. A few things about this next storm:
It will be MUCH weaker than the last storm
There will A LOT less wind than the last storm
It WILL produce accumulating snow
It looks to hit areas farther SOUTH than the last storm
The maps below show the ECMWF model projected track of the upper-level trough that will swing through during the weekend:
ECMWF 500mb Pattern
Saturday AM: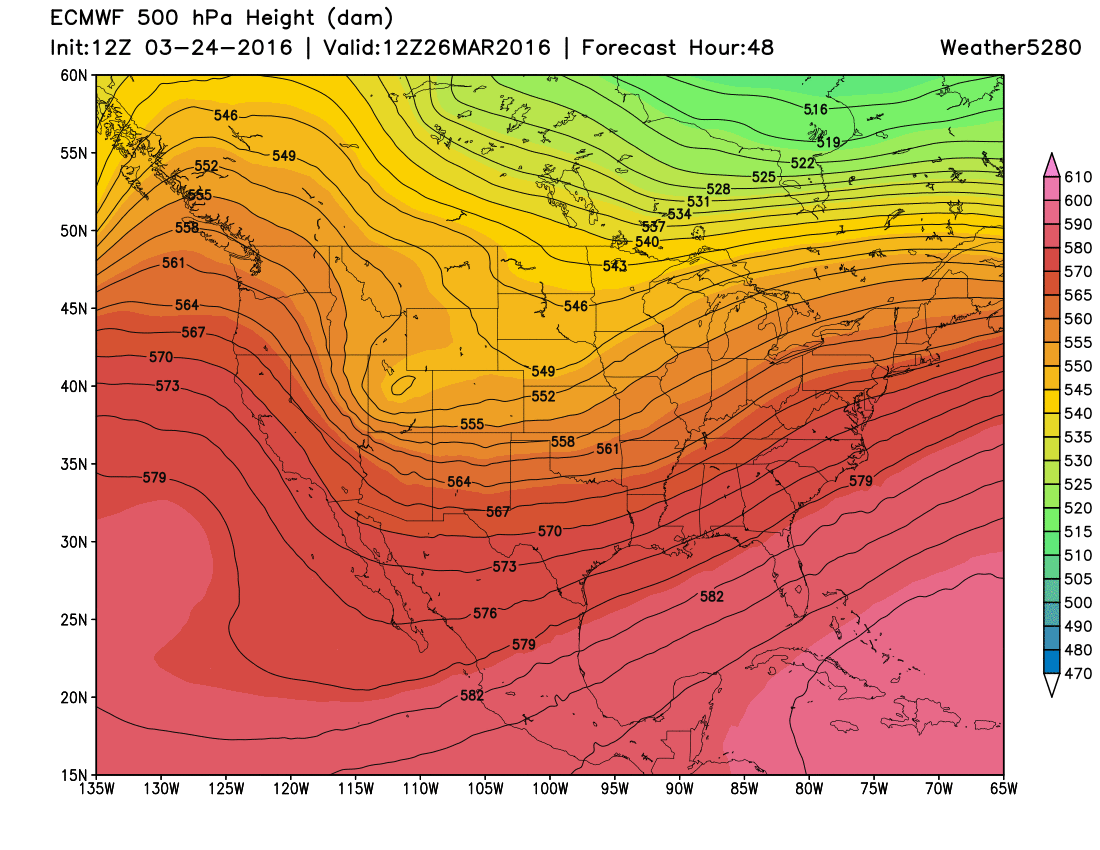 Sunday AM: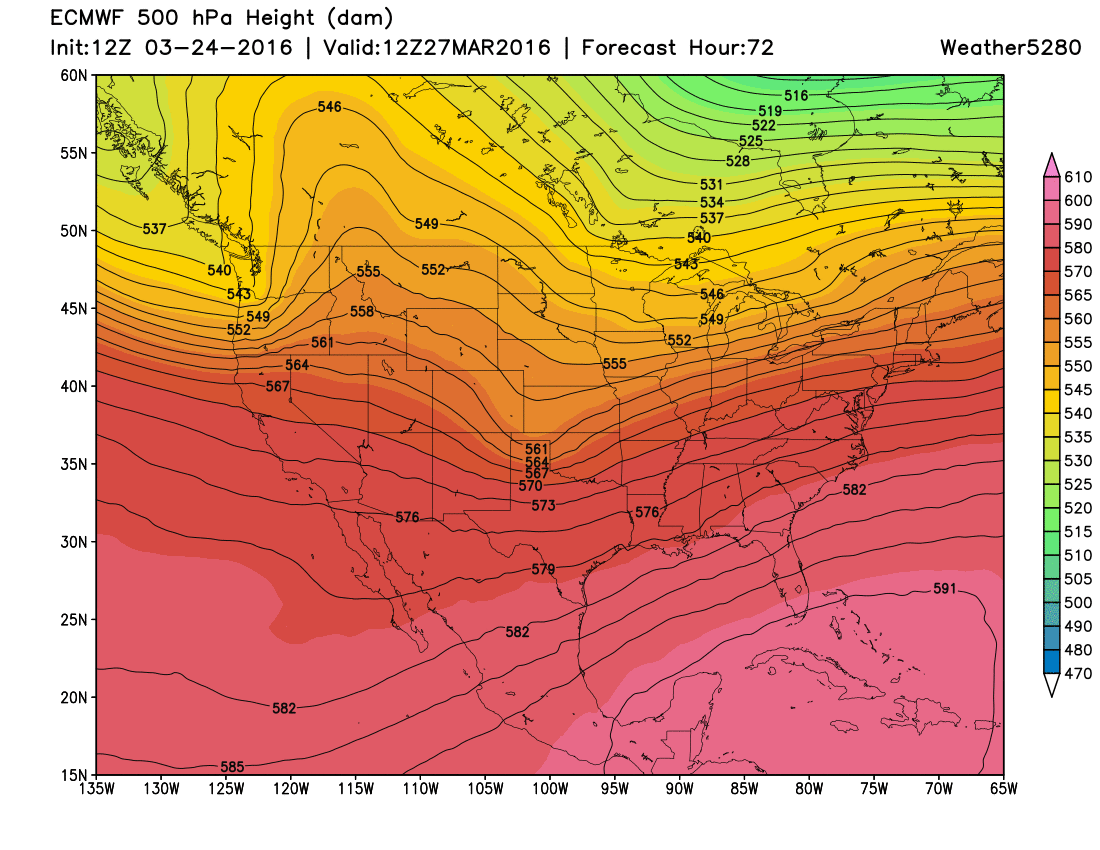 As you can see, the trough takes a pretty good track for some of us, yet it is pretty fast moving. In general, this is a track that will favor Southern Colorado more than Northern Colorado. Both the GFS and NAM models show this in their snowfall projections:
GFS Model: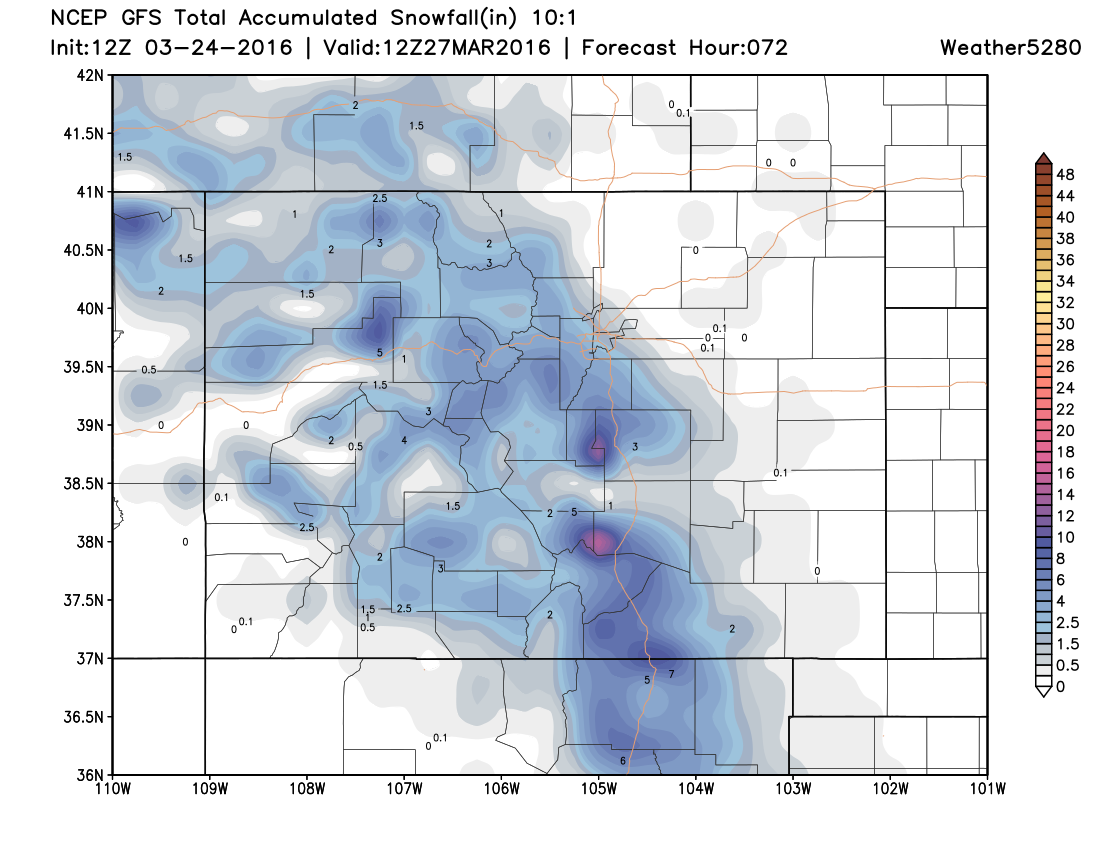 NAM Model: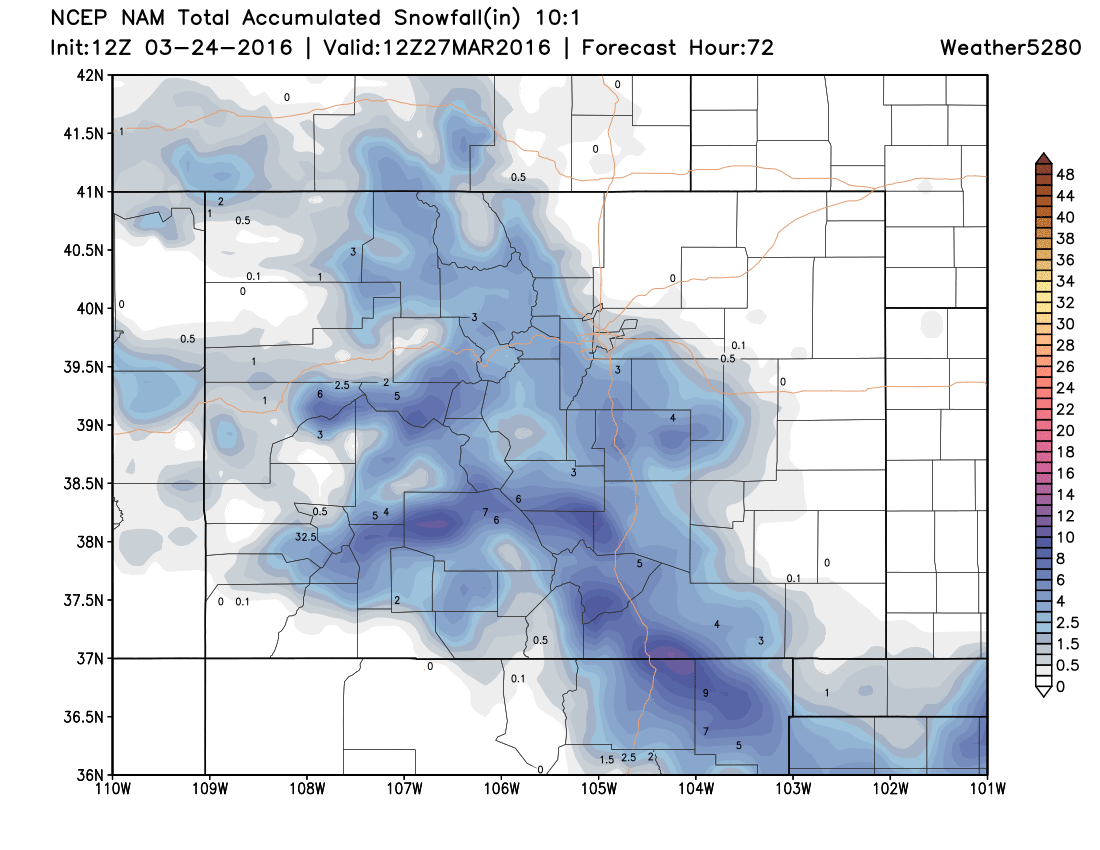 Both models look pretty similar in favoring areas closer to the mountains and areas farther south, ala the ECMWF. However, the two may still be placing too much emphasis on the Palmer Divide. The ECMWF model snowfall output puts more emphasis to the south of HWY 50, especially along the Raton Mesa. Given the track of the storm, that appears to be the most likely scenario. Both NWS Boulder and NWS Pueblo have issued a Winter Storm Watch that stretches from Castle Rock to Trinidad. While we do recognize the potential for snow in northern areas, we are placing our heavy snow emphasis on southern areas. So, here is what we are thinking for our area: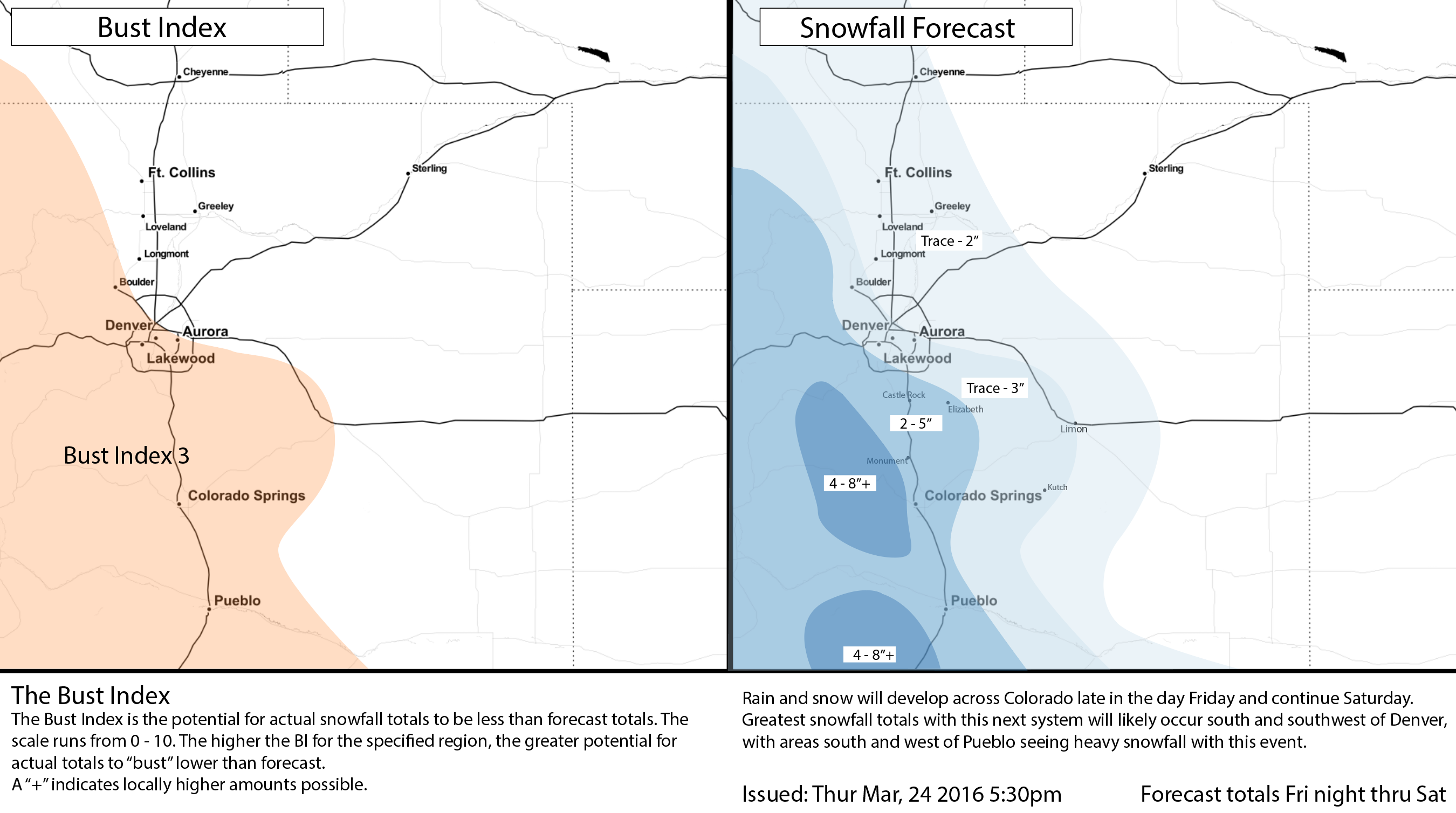 Keep in mind, areas to the south of Colorado Springs pretty much got skipped by the Wednesday blizzard. So, this storm will produce a higher impact in terms of snowfall for these areas, but much less in terms of wind. Nice to see these areas getting some moisture too.