Yesterday evening we shared some postmortem thoughts on our big time snow Wednesday, so check it out if you haven't already.
This morning we crunched some numbers, and wanted to share with you all a few maps of the storm. Snowfall totals from 1 to 2 feet were common across the metro area, with areas northwest of Denver seeing some of the most impressive totals. In the city itself, totals from 14 - 18" were common, though accurate measurements were hard giving wind, compaction, and melting. At our station about a mile south of downtown, we recorded 15.1" of snow – all falling between 3am and 3pm Wednesday. Impressive!
Below is a map of interpolated snowfall totals for the last two days across northeast Colorado. Bullseye over the Denver area, with totals from 4 - 10" extending east across the Plains.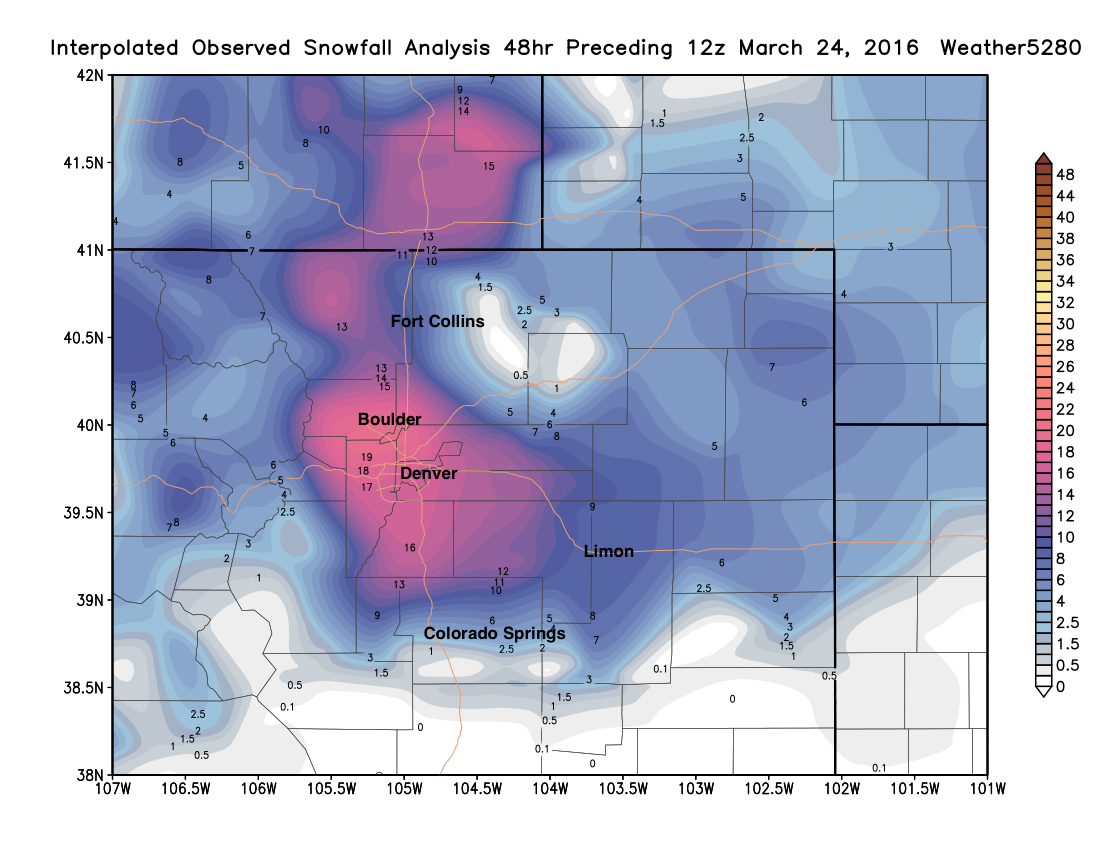 Equally impressive was the amount of moisture this storm produced, no model came close to forecasting accurately how much water would fall. National Weather Service two day analysis for precipitation across northeast Colorado ranges from 1/2" to over 2" of liquid(!). This will lead to several VERY soggy days across the region as our snow melts.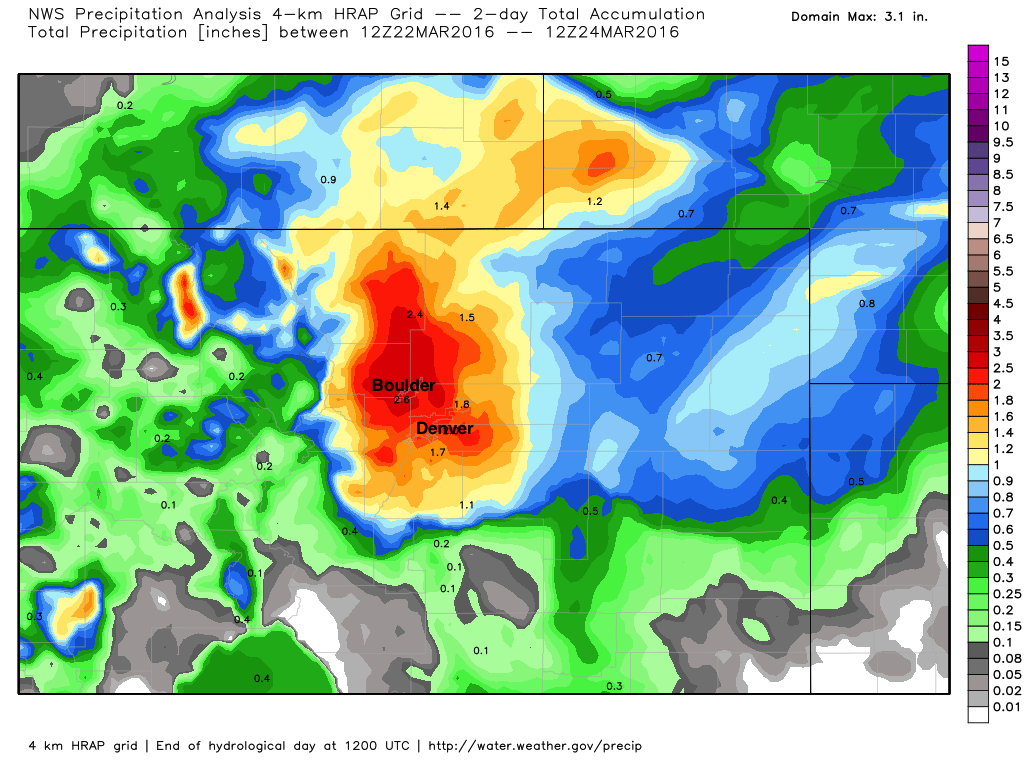 And of course, below is the latest interactive map of snowfall totals from across the region as reported to the National Weather Service. For Denver, the official snowfall tally is 13.1", recorded at Denver International Airport, well below many of the totals coming out of Denver proper. According to the NWS in Boulder, at 13.1" yesterday's storm marked the 5th largest calendar day snowfall for the month of March in Denver. (Pan, zoom, click map to explore).
It's still looking like we'll at least have a chance for a bit more accumulating snowfall in the city Friday night into Saturday, though heaviest snowfall will likely end up over the foothills southwest of Denver, the Palmer Divide, and areas south and east along the I-25 corridor and southeast Colorado. We'll have an update on this system later today.