Snowfall Totals Map; Snow Showers, Flurries Linger
Snowfall last night and today has behaved more or less as expected, with the heavier snowfall now moving over southern Colorado, and only lingering flurries and snow showers remaining across portions of the southern Denver metro area and Front Range foothills. Overall we're very happy with the forecast, the exception being just how far the heavy snow moved into Colorado Springs – but great to see them pick up some high-end totals!
The forecast and the analysis of what fell: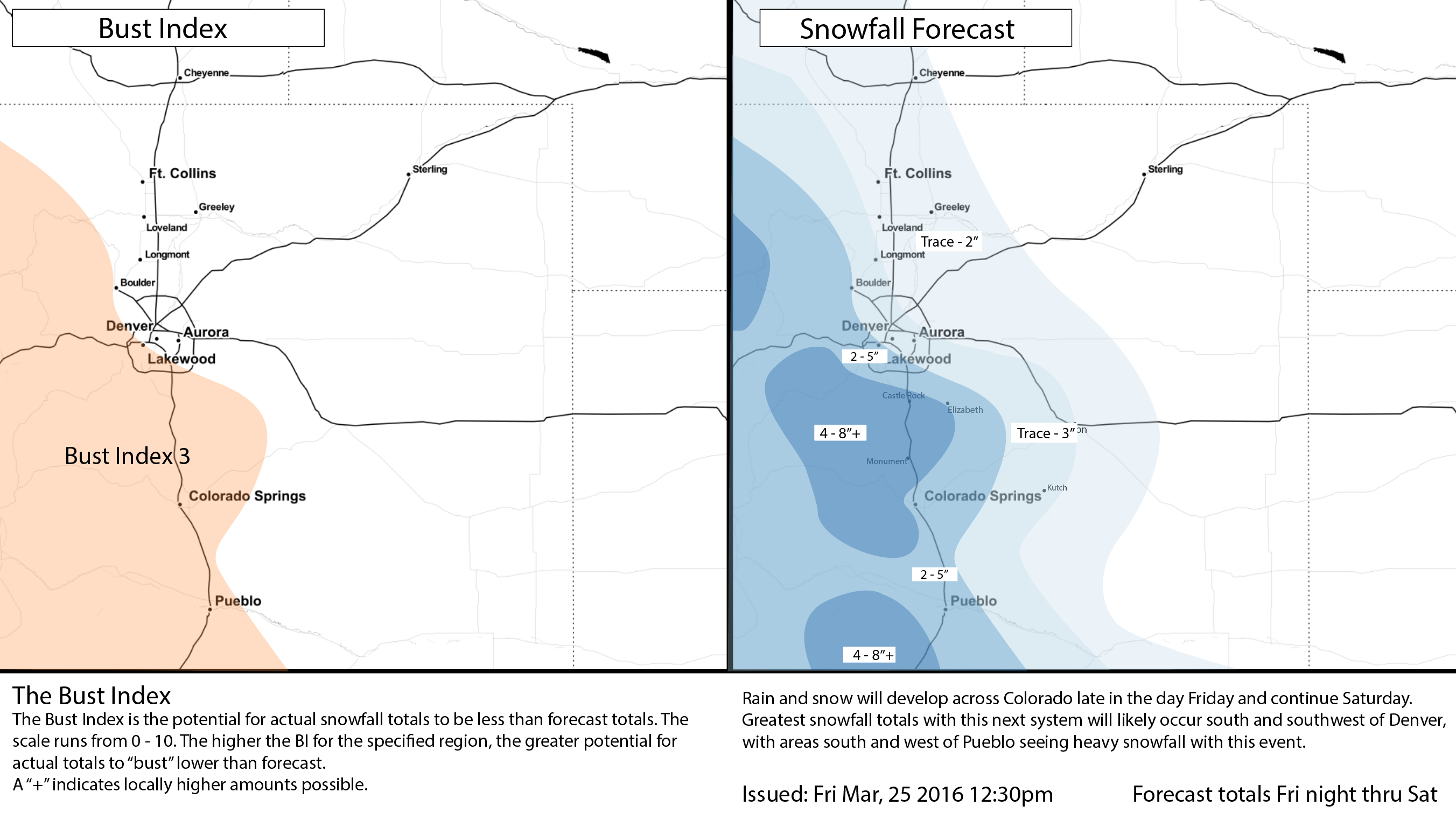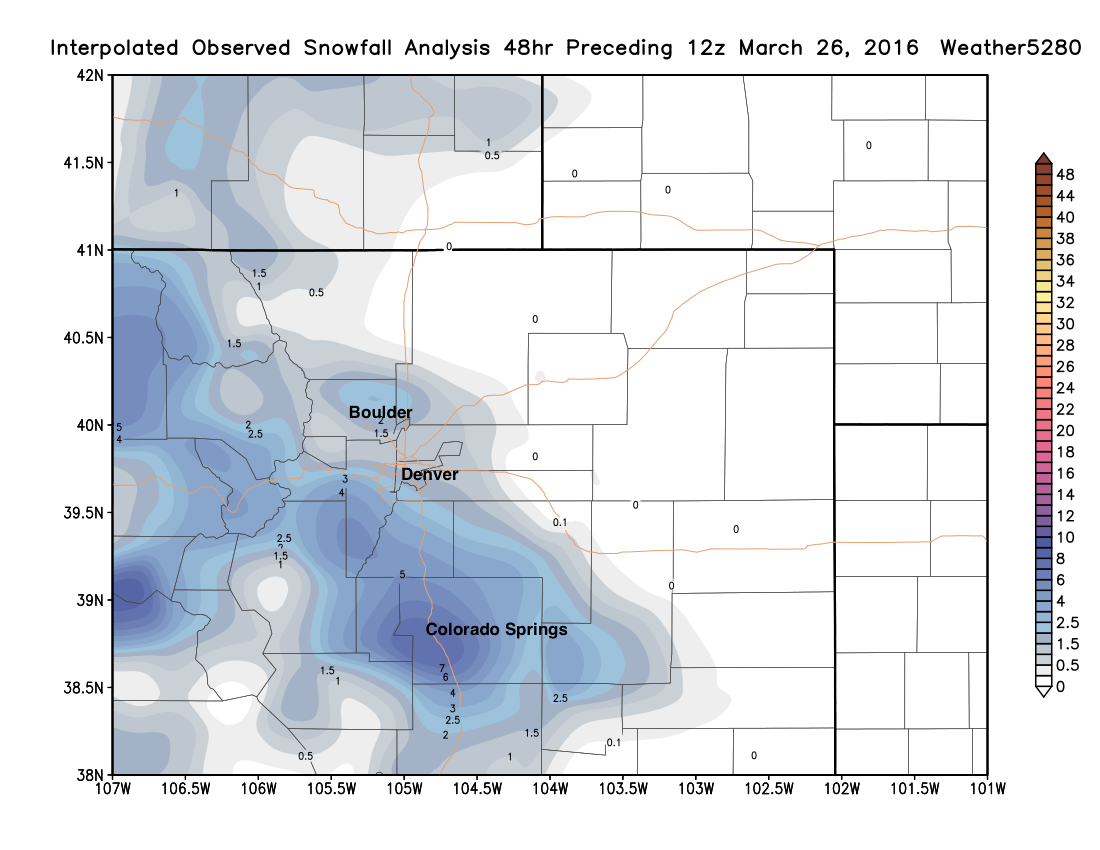 So, verification tells us we should have given a bit more emphasis on the Colorado Springs Snowfall Gambler's Chart for the higher totals that did pull off the Palmer Divide and into the city.
For Denver and north, a good forecast. In Denver county totals ranged from just a dusting to 1/2" on the northeast side, to 2 - 4" on the southern side, with a forecast of a Trace - 3" north, and 2 - 5" south. At our station south of downtown we recored 1.5" of snow overnight. The city's snow will be melting be melting this weekend, though temperatures Saturday will remain on the chilly side with an unsettled pattern lingering. By Sunday we'll warm back into the 50s around town, and we'll be eating outside again before you know it!
Next system
The next storm will be arriving this coming week, and it looks like we'll have some more snow to contend with across the region before we see a return to a calmer weather pattern. We'll have more on this system in tomorrow's State of the Atmosphere.