The sun is back out after a few chilly and unsettled days across the region this week. Highs today will remain cool, but temperatures will warm for the weekend.
First, here's a quick look at our snowfall totals over the last several days. Despite some pretty impressive snow squalls pushing through the city, we never ended up with more than a Trace of snow downtown. Higher elevations south, west, and, of course, northwest managed a few to several inches, however. The big winners over the last several days with regard to snow were areas north and northwest of Cheyenne, with anywhere from 4 - 10" being reported across the Front Range foothills and higher terrain of north-central Colorado: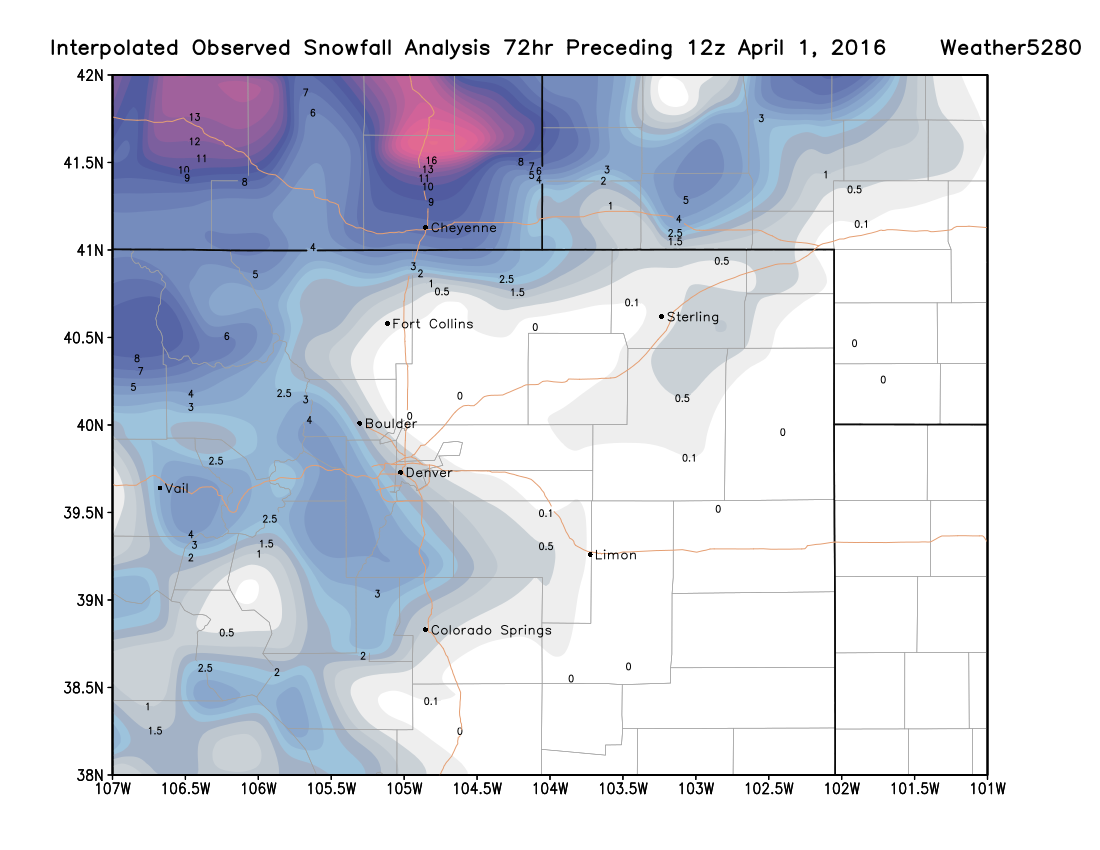 Overall this matched our forecast very well. We could have left Fort Collins on the low-side too, but did mention they may very well struggle to reach the 1 - 4" criteria. It was a very tight gradient north of the city to higher snowfall totals.
Quick weekend outlook
From here we warm things up and dry things out for the next several days across the state. The snowfall forecast for the state through Monday is very quiet, with possibly some more mountain snow returning by the middle of next week: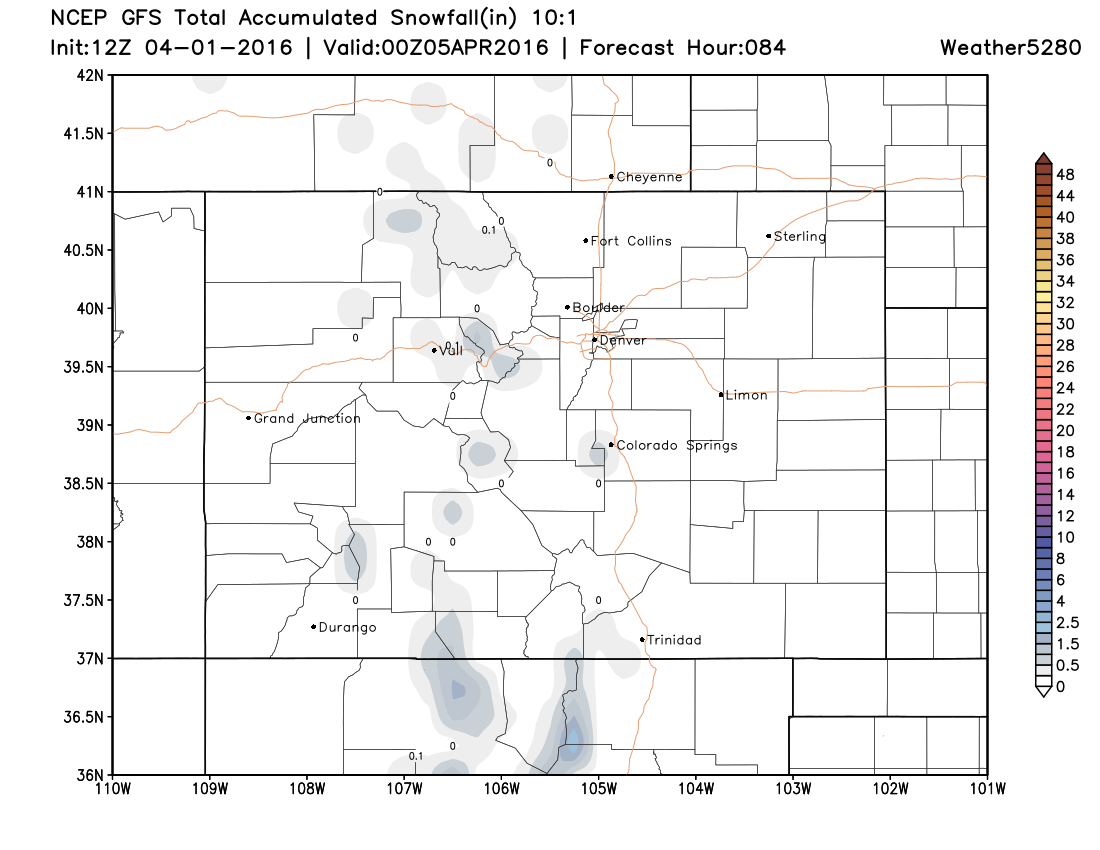 Temperatures will be on the rebound too. You can see in the first few frames below temperatures will remain below normal today across the state, but over the weekend positive temperature anomalies (temperatures above normal) will return to the region, with highs both Saturday and Sunday forecast to climb into the 60s across much of eastern Colorado.
In fact, ridging will work to keep our weather relatively quiet for most of the next seven days – with what looks like a weaker system due in by the middle of next week, but otherwise pretty quiet weather as compared to what we've seen over the last couple of weeks. We'll keep an eye on that system next week, and offer an update over the weekend. For now, enjoy the warmer temperatures, and get ready for vegetation to quickly green around here after all the recent wet weather!