An active couple of days is in store for us in Northeastern Colorado, with Monday likely being the most active severe-wise out of the two. This evening we're seeing a good round of storms developing along and east of I-25, some of these will be severe. Greatest threat as we outlined last night will be the potential for heavy rainfall with these storms.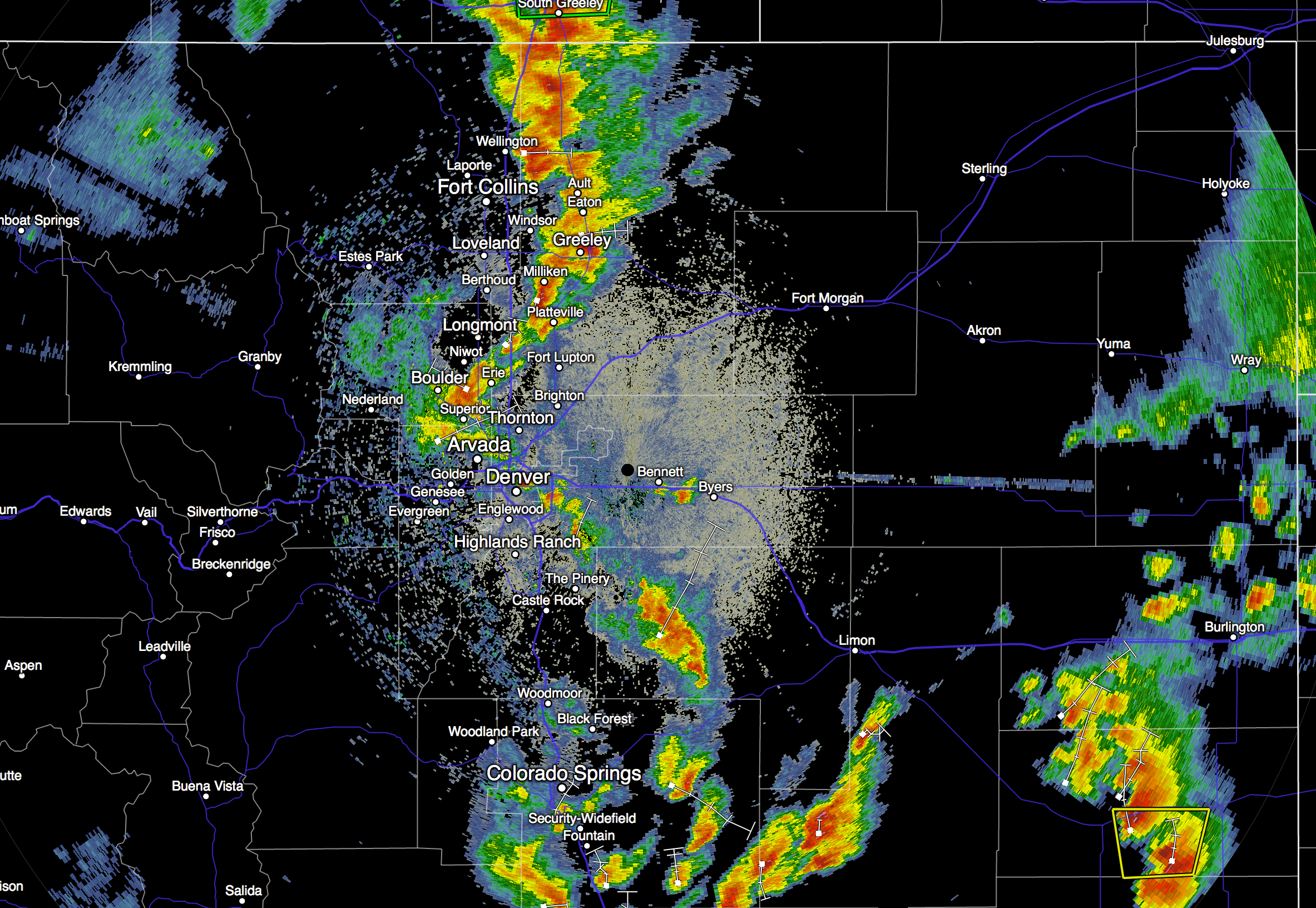 A trough that is currently located over California will eject east and will provide a source for the lift on the synoptic-scale Monday. The upper-level low that is associated with this wave can be seen on water vapor imagery over Southern California (big swirl):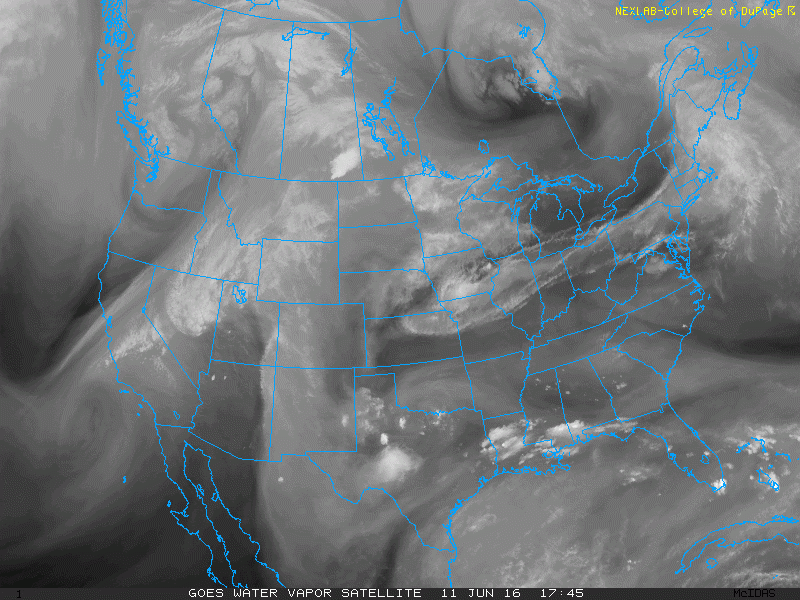 Looking at surface observations this morning, we can see that moisture is plentiful, with dew points in the 55-60°F range over Northeastern Colorado Sunday morning.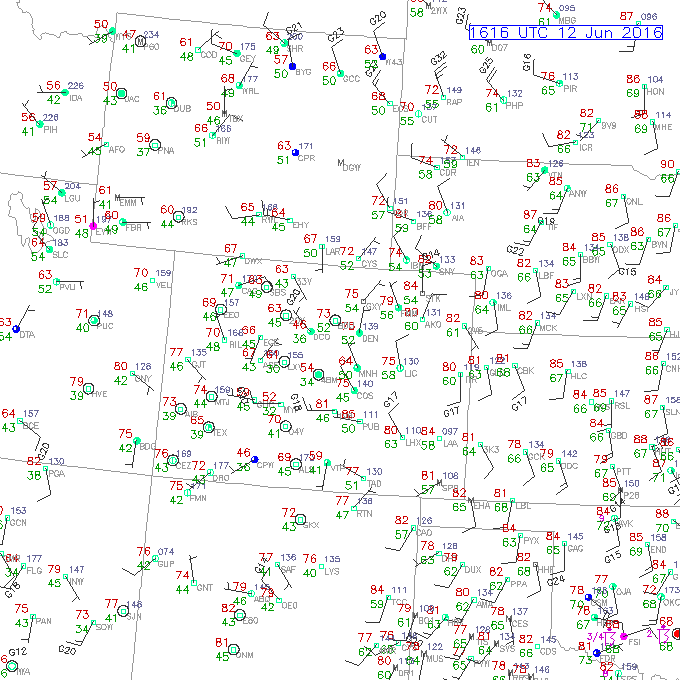 A surface high behind the cold front that pushed through this morning is helping push this rich moisture in from the northeast. This surface pressure regime is also favorable for anticyclonic (clockwise) upslope, which is another source for lift.
Mid-level lapse rates upstream look marginally steep, with 700-500 mb lapse rates mainly in the 7-8°C range. Steeper lapse rates reflect an absence of moisture. This dry air in the mid-levels will help to increase buoyancy tomorrow as these steeper lapse rates move east off of the higher terrain.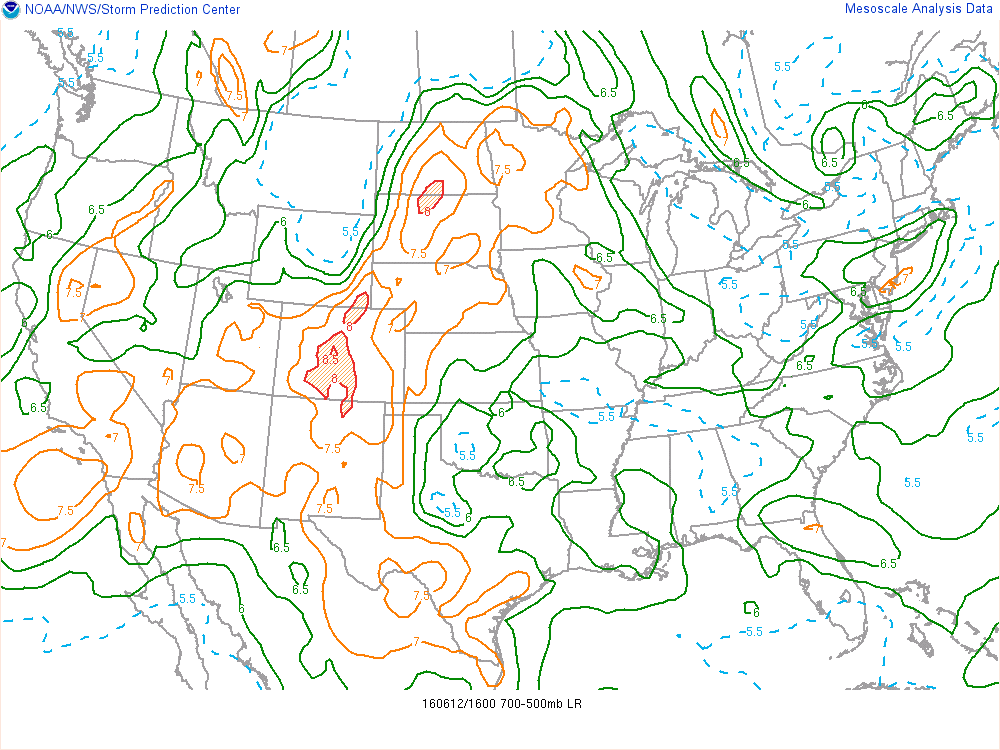 With sufficient moisture at the surface, steep mid-level lapse rates, a lifting mechanism, and deep-layer shear, we have ingredients that are needed for severe weather.
Looking at the 12Z NAM, we can see that there is a surface low over centered along the Colorado-Kansas border by 00Z, with a warm front extending east into Kansas. Tornado potential might be maximized along this boundary as it provides a source for low-level convergence and helicity (vorticity that is oriented in the same direction as the storm-relative winds).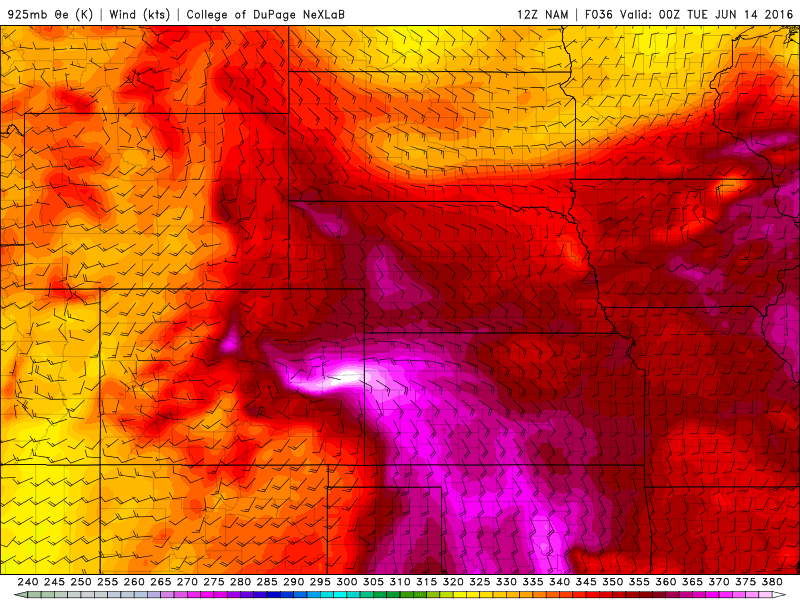 Here is a sounding for Goodland, Kansas which is located along the warm front according to the 12Z NAM: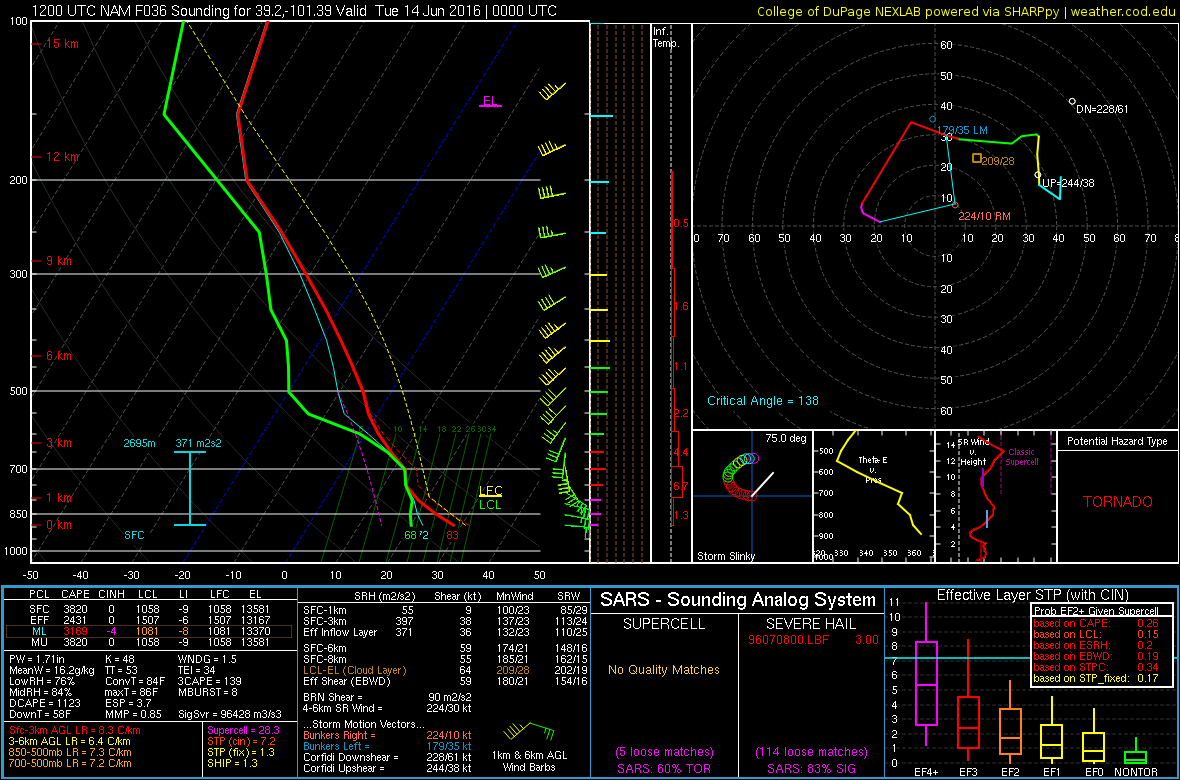 Although there is moistening around 700 mb, the winds shift from easterly at the surface to southerly around 700 mb. This directional shear isn't overly impressive since it doesn't occur over a smaller depth, however, it may be sufficient for a few tornadoes along the warm front into Kansas.
So, we think the tornado threat will be greatest further east across far eastern Colorado, but can't be ruled out across the metro areas and immediate plains either. For the Front Range and urban corridor, the potential for large hail is likely the greatest severe threat on Monday. With all that, here is a look at the midday Sunday outlook from the SPC for severe weather potential Monday. A 30% probability of severe weather within 25 miles of a point across northeast Colorado, basically from Denver's eastern edge extending east into Nebraska and Kansas.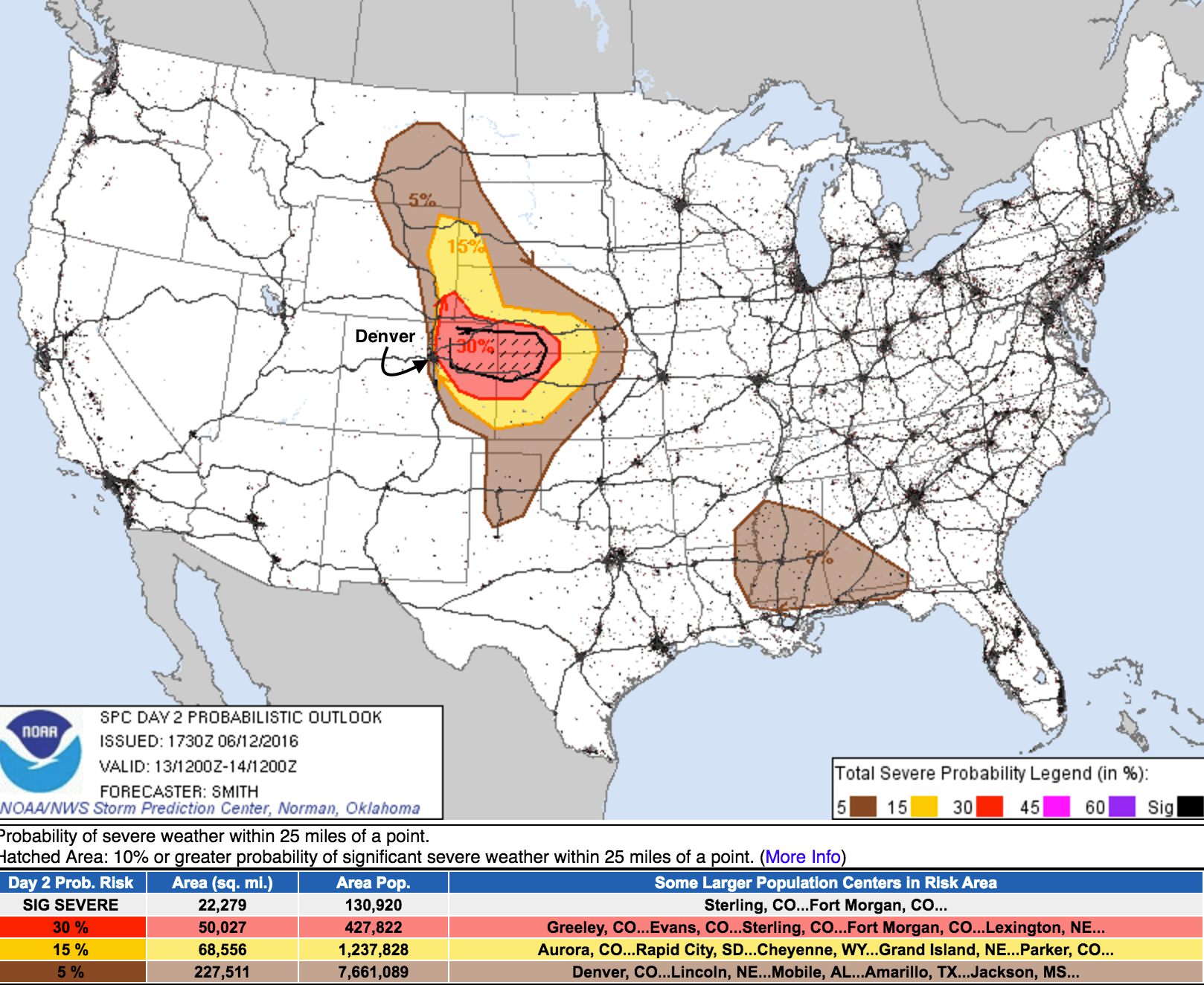 We'll have updates on both Facebook and Twitter tomorrow, so be sure to follow us there. You can also find all the latest severe weather alerts here.