Saturday was another hot day in Denver, with Denver International Airport recording an official high of 98°F. While this is 8°F above our average high for the date, we remained short of the 102°F record set back in 2005.
Looking at water vapor imagery, we can see that mid and upper-level moisture continues to be transported from the southwest into Colorado. This will likely bring us another round of afternoon showers and thunderstorms this afternoon. Overall, a fairly typical late-July day on Sunday with highs near 90°F depending on how fast we cloud over, and much cooler than what we saw across the region on Saturday(!).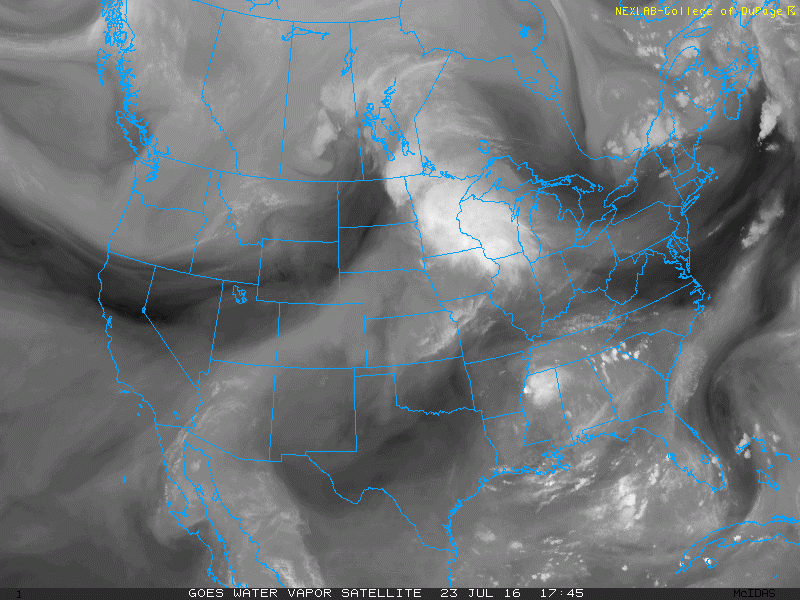 As opposed to the high-based convection that we saw on Saturday which brought us little rain and gusty winds, storms today will be capable of producing heavy rain as precipitable water values creep up to near an inch for Denver. The greatest threat for heavy rainfall may end up just east and south/southeast of Denver through this evening.
![ 00Z NAM Forecast Precipitable Water|COD Weather
The flash flooding threat will remain minimal as the upper-level flow remains fairly strong for this time of year with a ~60 knot jet passing over Northeastern Colorado. This should keep storms moving at a decent rate. However, as always, burn scars will have to be monitored.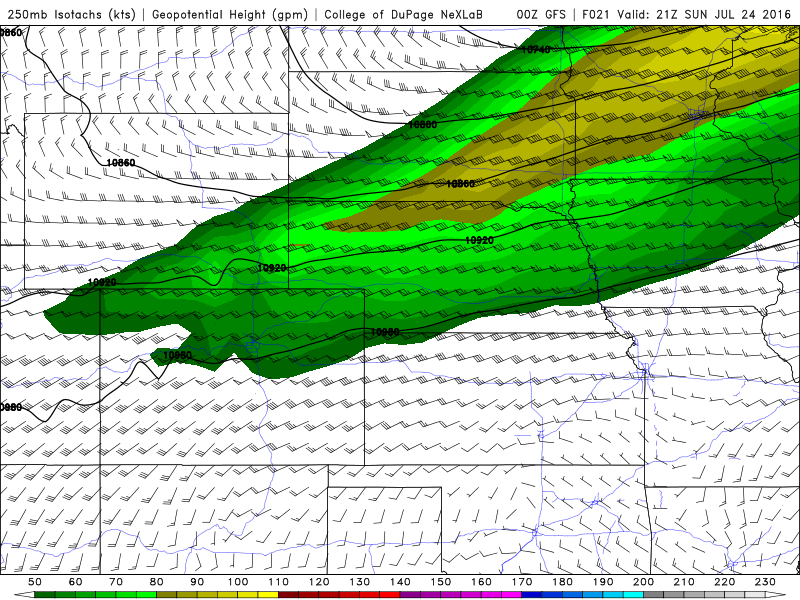 Looking into the work week, the flow will gradually turn northwesterly. A shortwave trough that is embedded in the flow will brush by Northeastern Colorado on Tuesday, which may be able to initiate a few showers and thunderstorms over the plains. However, this drier northwesterly flow will generally confine any convection to the higher terrain.
As the week progresses it'll be all about watching the positioning of the ridge. We'll continue to see embedded disturbances move through the region through late week and next weekend, the question being if they will be capable of producing storms or not. The GFS is overall warmer and drier through next weekend as compared to the EURO, and at this point it's tricky to know which one is right. For now, will go with a middle of the road forecast which will mean daytime highs from the upper 80s to low 90s later in the week and next weekend, with at least an isolated storm chance each and every day – a very typical late-July forecast.