Somehow it's already the first weekend of astronomical fall, 2016. While temperatures over the last week felt more like summer than fall, this weekend has been a spectacular reminder of the changing season across the state.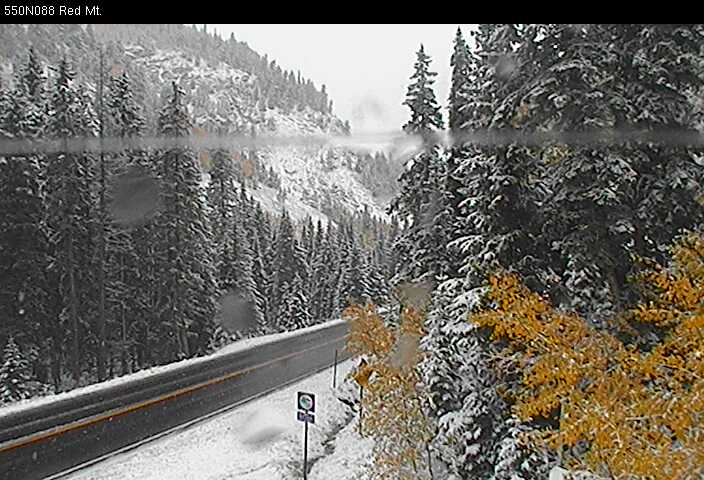 After a cooler than normal August, September temperatures have been above normal across the state, including running some 2.3°F above average at Denver International Airport through the first 24 days of the month.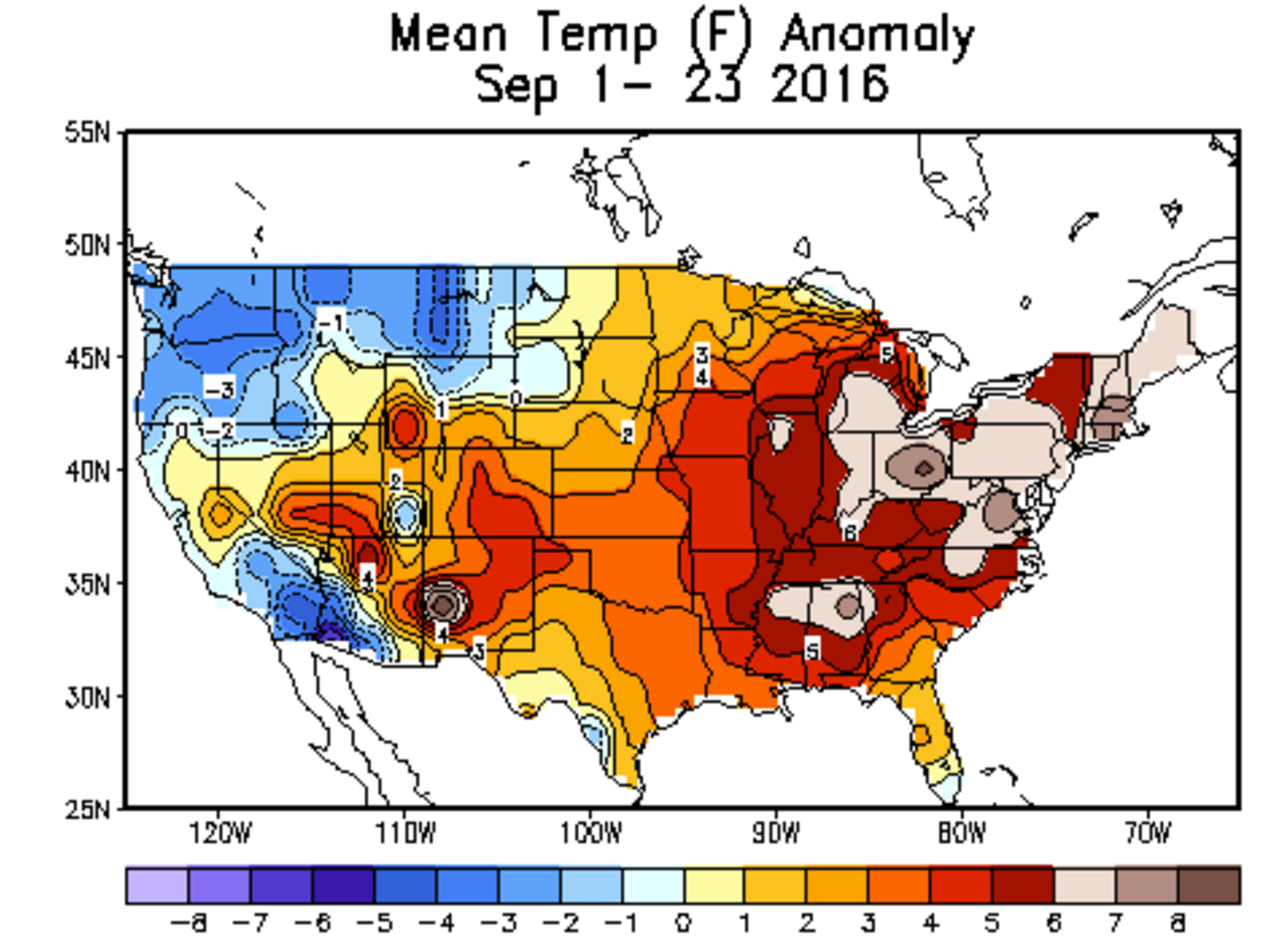 While the week ahead doesn't look nearly as warm as last week, we'll likely see highs each day run above the average of high 75° for this time of year. This should shore up an above average September for Denver, and barring any stray showers, quite likely a below normal month for precipitation across the area as well.
So, while this weekend gave us a great taste of fall – mountain snow, temperatures in the 60 and low 70s for highs across lower elevations, it looks like we've got a bit further to go before cooler temperatures hit and hold.
Before we warm things up, however, be on the look out for some spotty frost tonight. A Frost Advisory goes into effect at 2am for portions of Douglas, Arapahoe, and Elbert counties south of Denver, as well as northern Weld county, and again across extreme eastern Colorado for Yuma, Kit Carson, And Cheyenne counties. The advisory will expire at 9am Monday, with overnight lows in the low to mid 30s expected for these areas (blue).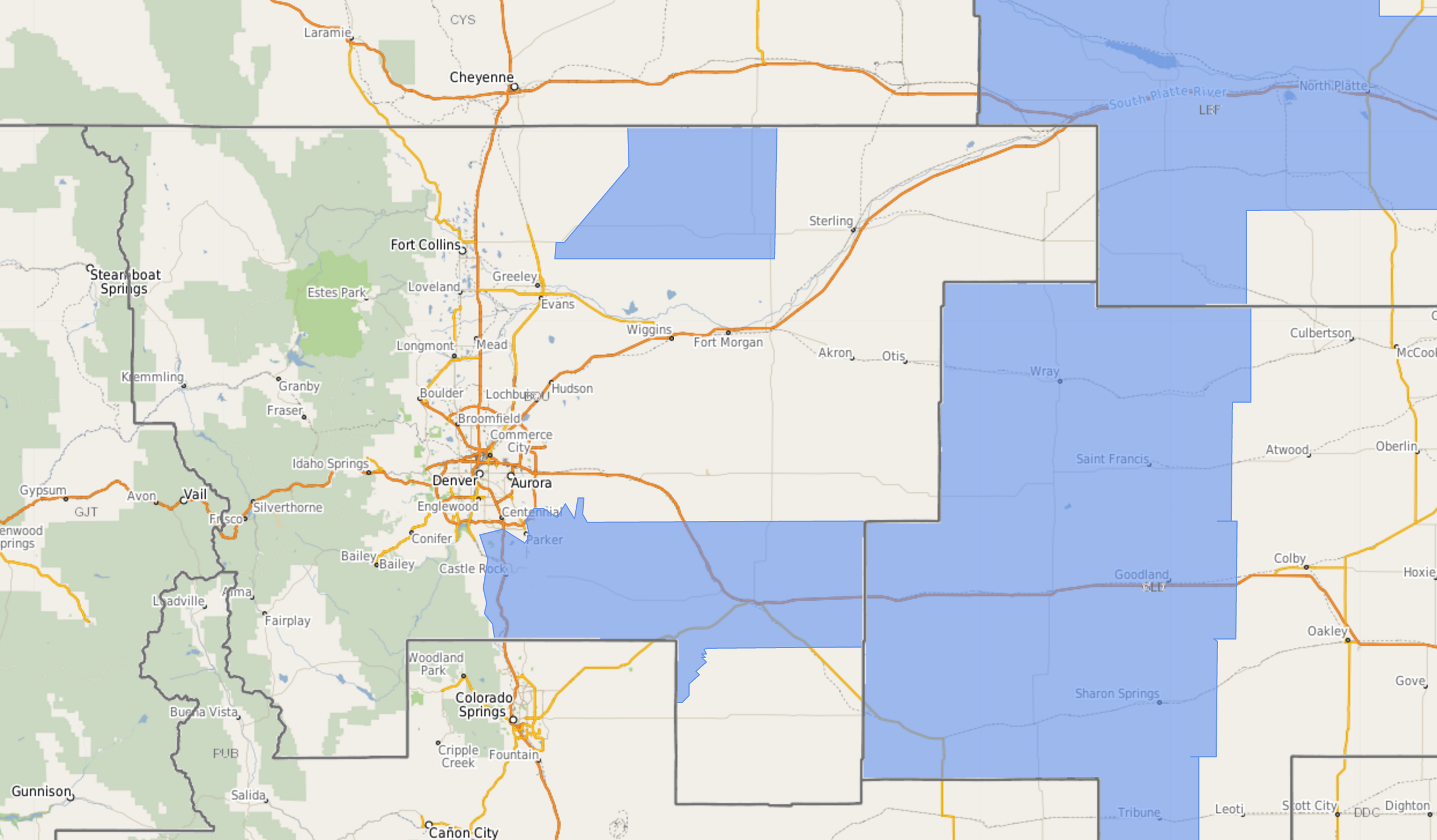 It'll be a chilly one in Denver too, though the frost threat will be lower in the city. MOS guidance suggests lows near 40 in the city, but a few pockets of cooler temperatures cannot be ruled out.
Beyond Monday morning we warm things up again. Highs Monday will be in the upper 70s across the greater Denver area, with highs near 80° Tuesday through Friday.
As for precipitation? Don't expect much (if any) across eastern Colorado through Friday. While we do need the moisture, this last week of the month looks to be pretty classic September for eastern Colorado, with warm days, cool nights, and plenty of sunshine to go around.